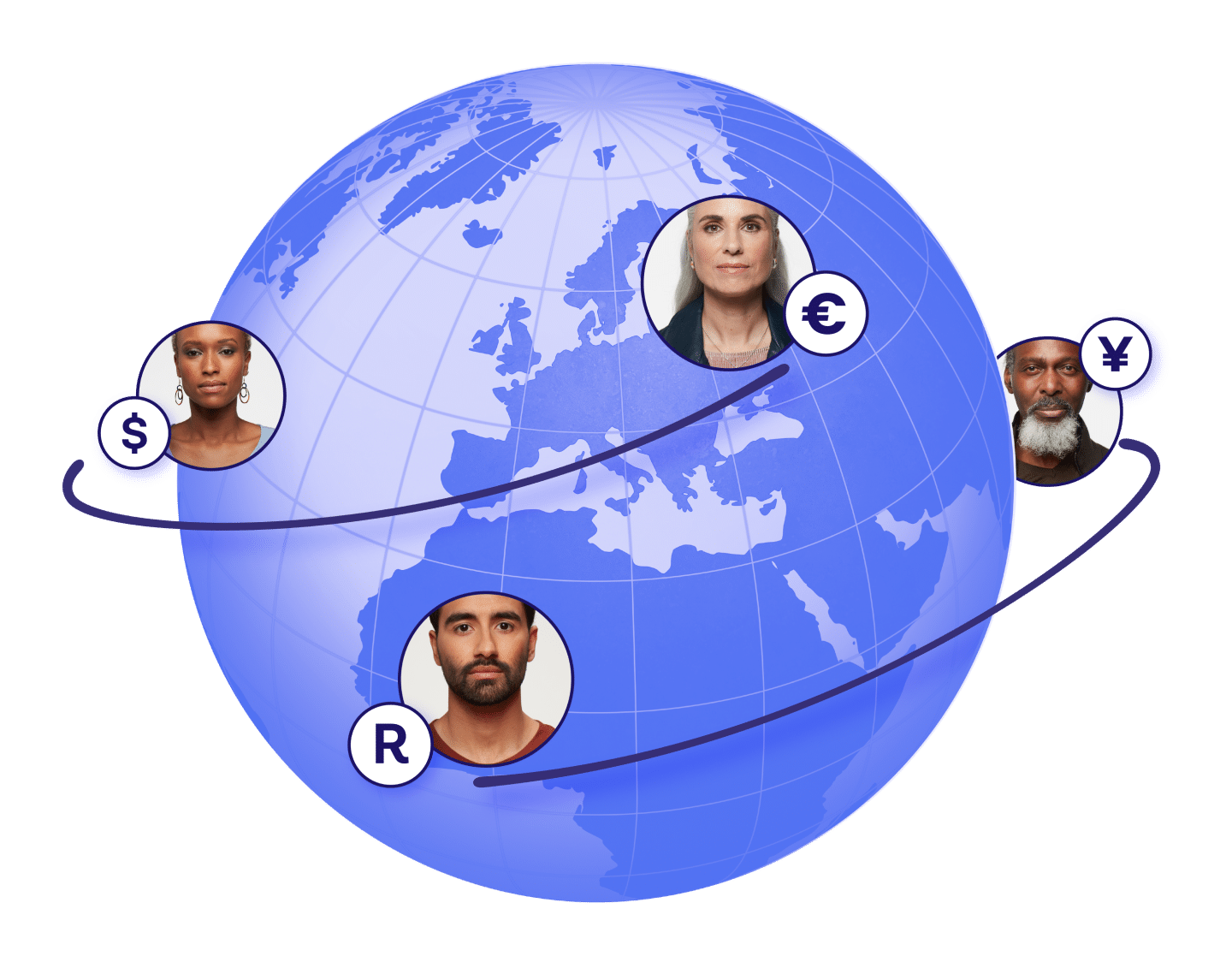 Automated KYC for
remittance services
Efficiently onboard global users with an AI-powered KYC solution. The Real Identity Platform is an end-to-end identity verification platform trusted by over 900 businesses to navigate global regulation, detect fraud, and seamlessly onboard new users.
Unlock scale

with a global platform

Diverse regulatory requirements and increasingly demanding user expectations make it difficult for remittance firms to compete at scale in a crowded market. Businesses are forced to rely on a patchwork of vendors to address global and local KYC / AML needs, resulting in high costs. Even then, checks often require manual review which further increases drop-off  and customer acquisition costs. But with the right partner, compliance can become your competitive advantage, not a tick-box exercise.
Stay compliant across borders
Meet global and local regulatory requirements in a single automated platform.
Automate onboarding processes
Reduce costs and manual bottlenecks with AI-powered automation.
Stop fraud rings
Prevent fraudulent onboarding with a multi-layered approach to identity.
Seamless sign-up
Maximize onboarding conversion with intuitive identity verification.
How can Onfido help?
Document Verification
Biometric Verification
Known Faces
Repeat Attempts
Proof of Address
Watchlist
Smart Capture SDKs
Onfido Studio
Onfido have really aligned with our priorities, working with us to achieve our desired delivery by rapidly responding and iterating on their offering. Direct contact between our engineering teams has fostered a mutually beneficial partnership – identifying problems early, collaborating on solutions and improving the overall integration.
Lewis Tuff, Lead Platform Engineer, Revolut
Read the Revolut case study
Partnering with Onfido has helped us deliver a premium onboarding experience for new customers while enabling us to meet strict KYC requirements. The sheer scale of Onfido's identity verification has accelerated our strategic growth targets, supporting over 40,000 identity checks daily.
Hasan Luongo, VP of Global Marketing, Chipper Cash
Read the Chipper Cash case study
Onfido has helped us to bolster our status as an end-to-end digital money transfer provider. Regulatory risk is a huge part of that, and ensuring we have the right partner, such as Onfido, on board is crucial to our success.
Raja Adam Malik, Chief Financial Officer, MoneyMatch
Read the MoneyMatch case study