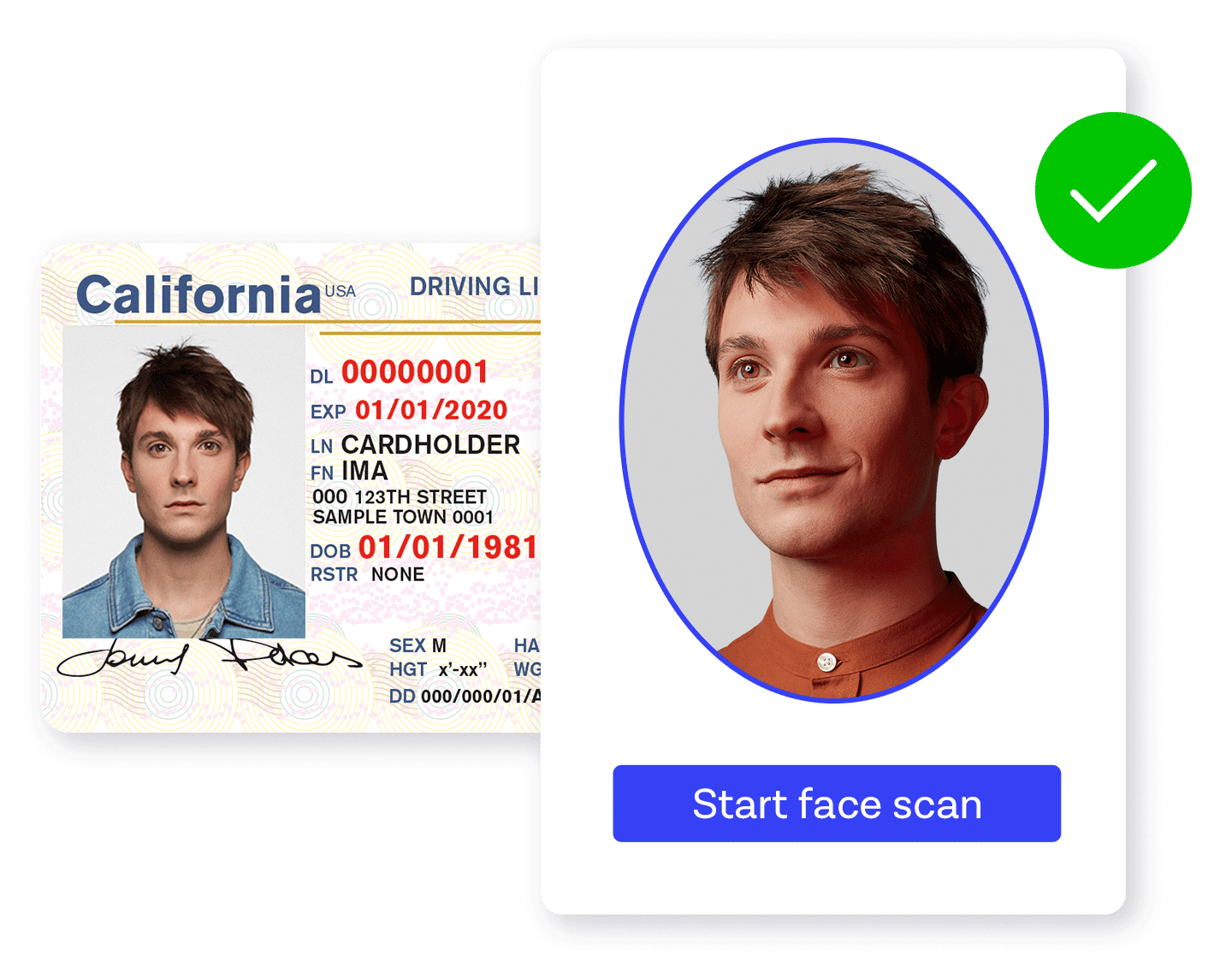 Identity verification
Simplify the identity verification process for both you and your customers with an end-to-end platform.
All-in-one identity verification solution
Verify
any customer, anywhere
Onboard your new users fast and efficiently with an end-to-end identity verification solution. The Onfido Real Identity Platform brings together a suite of verifications, no-code orchestration and AI-driven analysis to support your onboarding user cases. Verify identities in 195 countries to grow your business.
All your verification needs in one place
Choose from a comprehensive library of solutions in the Verification Suite including award-winning document and biometric verification, global data verification, and fraud detection signals
Verification Suite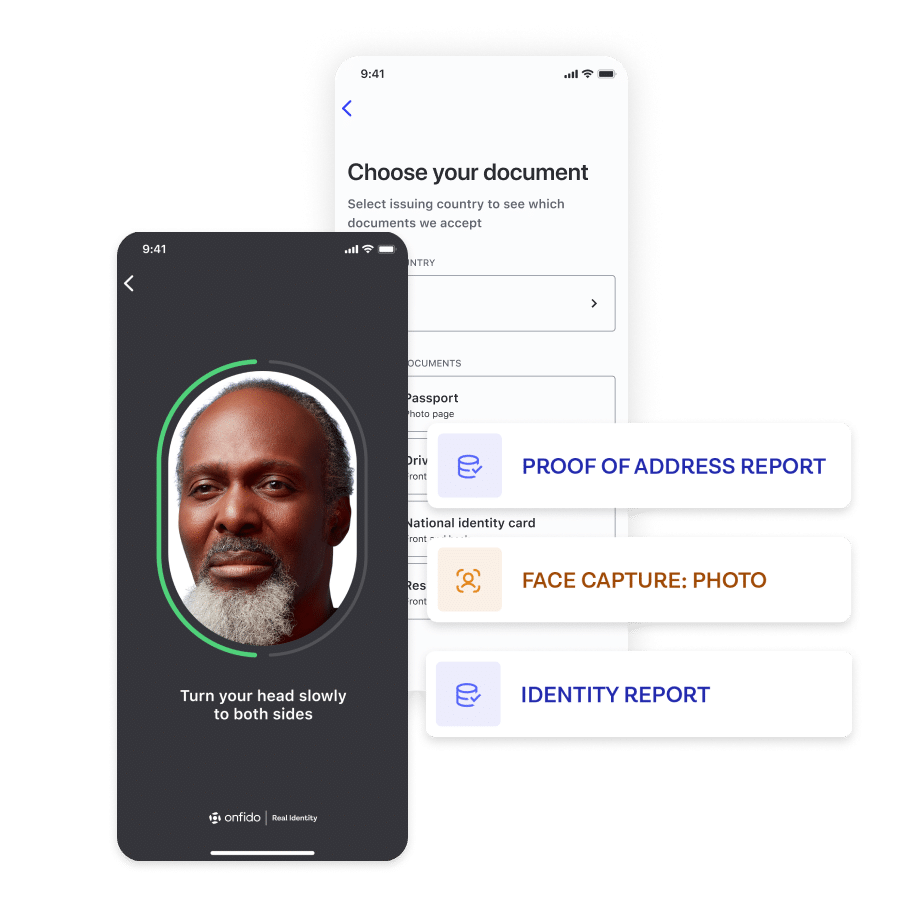 Tailored verification experiences
Rather than funnel every customer through the same journey, tailor workflows based on risk and geography. Ditch a 'one-size-fits-all' approach and configure flexible onboarding with Onfido Studio.
Onfido Studio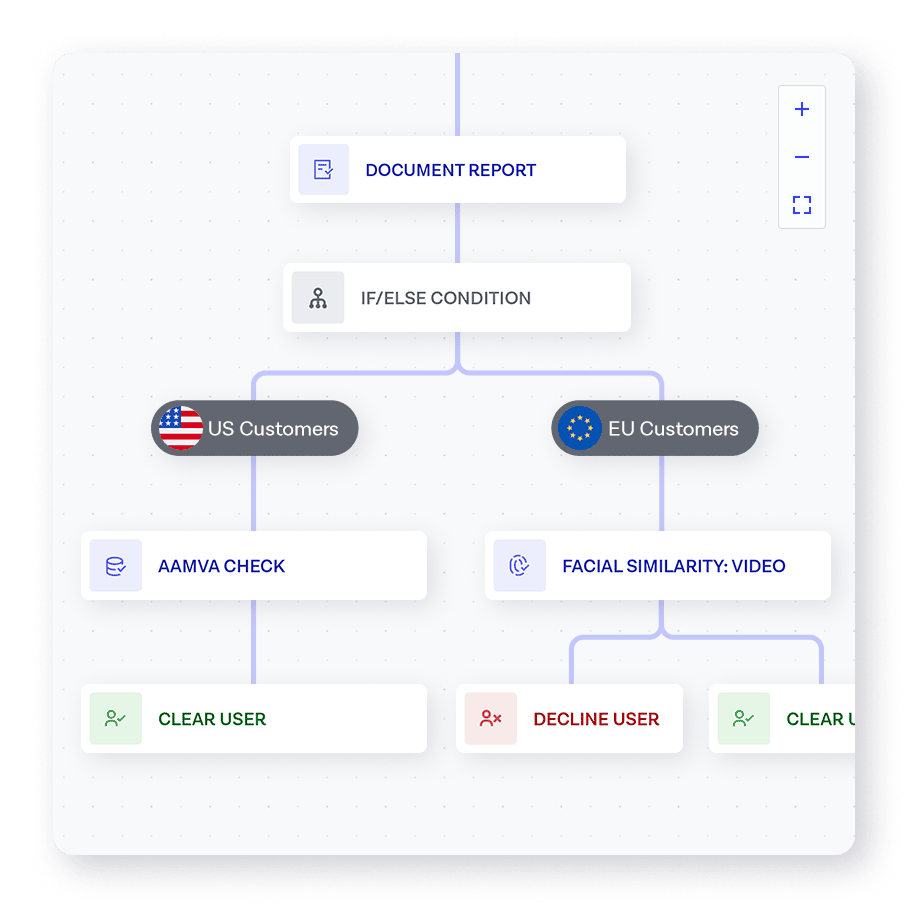 Fast and accurate AI analysis
Onboard more customers faster with fully-automated identity verification. Atlas™ AI processes 95% of identity verifications in under 10 seconds, reducing friction for genuine customers.
Atlas™ AI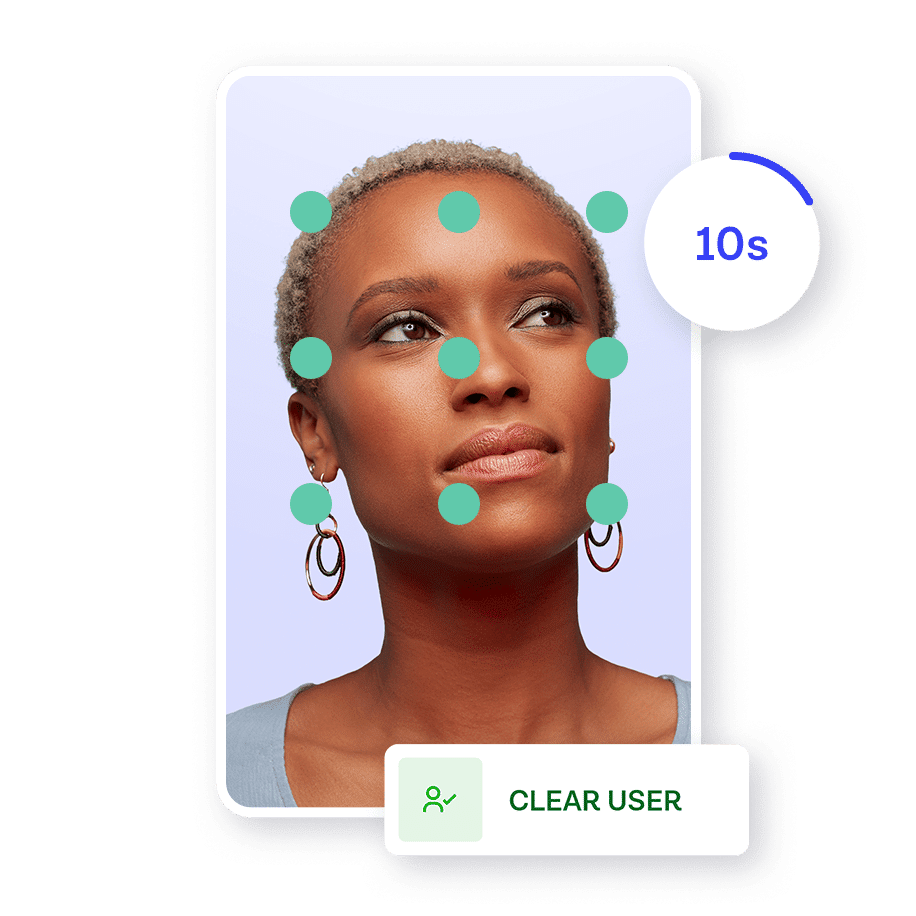 How can Onfido help your business?
Drive customer conversions
Satisfy global compliance
Enhance fraud prevention
Reduce acquisition costs
Identity verification built around
your business
Whether you're looking to reduce fraud, meet regulatory compliance, or digitize experiences the Real Identity Platform can help.