Identity verification direct
in Salesforce
If your business runs in Salesforce, it's easy to verify user identities with Onfido. Onfido is the #1 onboarding and KYC solution for Salesforce customers. In addition, we help over 900 businesses navigate KYC compliance, prevent fraud, and simplify onboarding processes with our Real Identity Platform.
Financial Services Cloud integration
Salesforce Financial Services Cloud comes with Onfido pre-integrated. All users need to do is create an account and enable Onfido from their dashboard, and they can start running document and biometric verification for new and existing customers.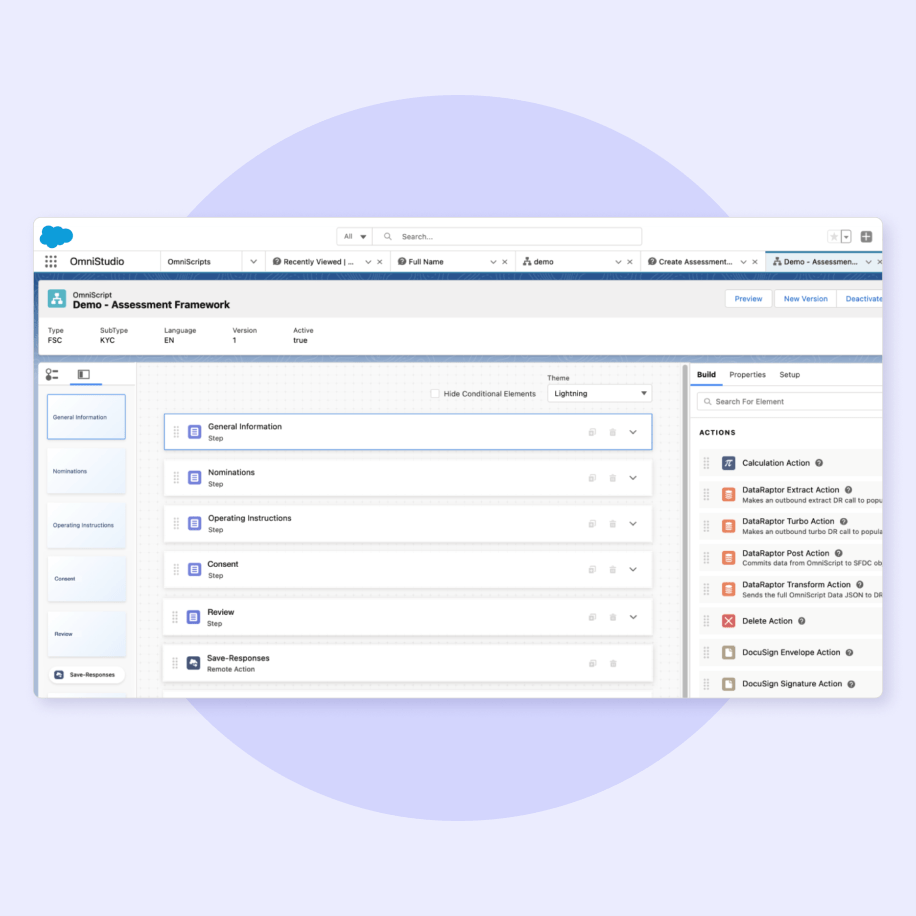 Plug and play integration
Salesforce AppExchange App
Trigger verifications and see results directly from Salesforce. Our Lightning Experience Widget is available directly on contact records — all it takes is a few clicks to initiate verification using the methods that meet your unique requirements.  
Salesforce Financial Services Cloud

+ Onfido Identity Verification
Competitive compliance
Meet a range of regulatory requirements from a single platform.
Effortless onboarding
Maximize onboarding conversion with intuitive identity verification.
Effective fraud prevention
Prevent fraudulent onboarding with a multi-layered approach to identity.
Increase efficiency
Optimize your onboarding processes with AI-powered automation.
Learn about the
Real Identity Platform