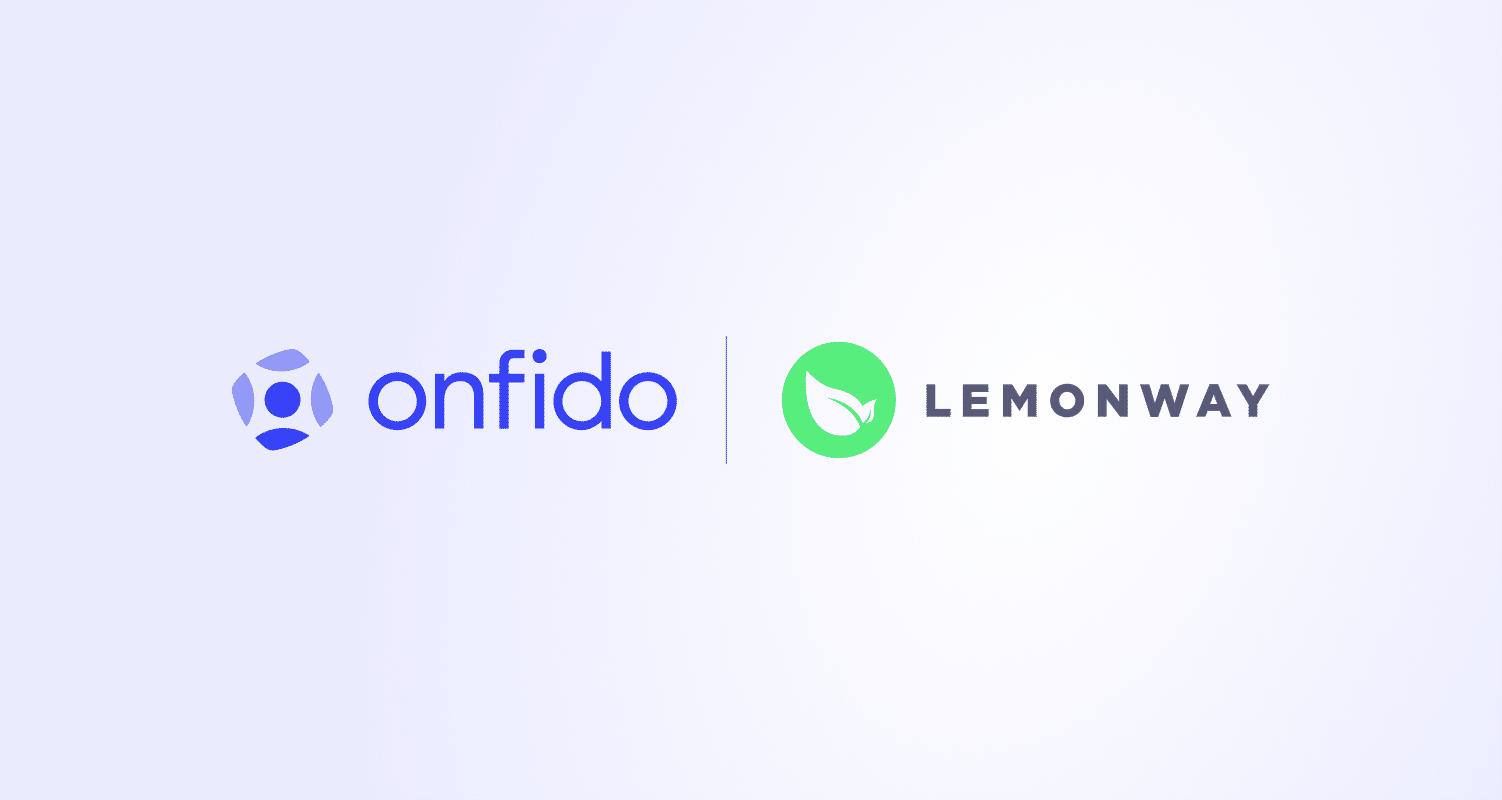 2x
Increase in validated ID documents
2x
Increase in validated wallets and accounts
Background: 
Lemonway is a French payment institution, offering payment processing, wallet management, and third-party payments with adequate anti-money laundering and customer verification. Lemonway focuses on simplifying payments for product and service marketplaces, including C2C, B2C, B2B, and alternative finance platforms.
The challenge: 
Lemonway wanted to ensure regulatory compliance while maintaining a frictionless customer experience. To meet the European Economic Area (EEA) strict regulations around Know Your Customer (KYC) and Anti-Money Laundering (AML) processes, Lemonway went in search of a solution that could avoid delays in the user onboarding process and increase conversion rates. Because they collected documents from many countries, including those in Europe, Africa, Asia, and North America, Lemonway hoped to partner with a provider that could verify IDs from a large geographical area. Lemonway also wanted to focus on the overall customer experience, and knew that a liveness solution for customer identity was a priority.
The solution: 
To address this challenge, Lemonway partnered with Onfido to implement a digital KYC solution that would streamline the onboarding process and provide a more seamless experience for their users. The solution incorporated automated identity verification using machine learning algorithms, document verification, and liveness checks to ensure that users were who they claimed to be. The solution also included ongoing monitoring of user behavior and transactions to detect any suspicious activity and prevent fraud.
Lemonway is now able to process applications faster and more efficiently while providing a simplified user experience for customers. Lemonway chose Onfido for its comprehensive range of functionalities that could drastically reduce onboarding and identity verification times for the KYC process.
Now,  Lemonway is able to meet regulatory compliance requirements while improving the overall user experience. By implementing a digital KYC solution, Lemonway has reduced the time it took to onboard new users while maintaining a high level of security and compliance. Lemonway has seen an increased customer satisfaction, improved conversion rates, and business growth, all while maintaining its regulatory obligations.
The results: 
The partnership with Onfido yielded significant benefits for Lemonway, resulting in improved operational efficiency, enhanced compliance, and business growth. Specifically, Lemonway has seen:
Enhanced automation and validation rates for individual wallets

: Lemonway saw a remarkable improvement in the Year-to-Date (YTD) validation of individual wallets, with automation rates

more than doubling

.

Reduction of manual workload

: Onfido's automated identity verification processes significantly reduced the manual effort required for document verification and KYC compliance.

Increased document validation rates

: Lemonway

redesigned their KYC workflow while integrating Onfido which both combined also

doubled

the validation rates for ID documents.

Improved conversion rates

: Onfido's solutions, coupled with the implementation of specific rules based on the comprehensive reports provided by Onfido, contributed to a faster conversion of individual entities. This automation in the document verification KYC workflow step facilitated a seamless user experience, resulting in increased conversion rates.
The ability to implement Lemonway's own rules on top of Onfido's results was facilitated by the detailed data collected and shared by Onfido in their comprehensive reports.
Moving forward, Lemonway plans to continue leveraging Onfido's solutions to strengthen their leadership in the marketplace sector, particularly with large corporations. By providing an optimal payment experience and maintaining compliance with regulatory requirements, Lemonway aims to foster growth in B2B commerce across Europe.
In conclusion, the collaborative partnership between Lemonway and Onfido has proven instrumental in optimizing Lemonway's KYC process, achieving operational efficiency, and driving business growth. The integration of Onfido's advanced identity verification technology has resulted in substantial benefits, enabling Lemonway to provide a seamless and secure payment experience for its customers while adhering to stringent regulatory standards.
"
Onfido has been an invaluable partner for Lemonway. Their AI-powered identity verification solutions have helped us streamline our customer onboarding process, reducing friction and increasing conversion rates. What sets Onfido apart is its commitment to accuracy and security, which gives us peace of mind knowing that our customer's personal information is protected. We recommend Onfido to any business looking to improve its identity verification process. Their technology is top-notch, and they are always eager to collaborate and find technological solutions to any issues we encounter.
"
Jeremy Ricordeau, Chief Operating Officer, Lemonway