Onfido + Airside Join our webinar to learn more about the future of shareable and user-controlled identity.
The future of digital identity
Verify once.
Share anywhere.
Empower customers with user-controlled and secure digital identity by Onfido and Airside. Your customers will verify their identity once, store the credentials on their device, and then choose to share to instantly access services.
Transforming

digital identity…

Identity verification was not built for our increasingly digital world. Customers still have to verify their identity over and over again. A user-controlled digital solution allows customers to confidently verify their identity once and share information when and where they want, without fear of misuse.

By combining Airside's trusted and secure digital identity sharing technology with Onfido's market-leading identity verification platform, we are making it simple to prove identity to anyone, at any time — online and offline.
...with
Airside
Airside is the first company to make private, user-controlled digital identity a reality in the travel industry. Their patented digital sharing technology is trusted by the U.S. government, some of the world's largest airlines, and is used by millions of people to save time and protect data privacy.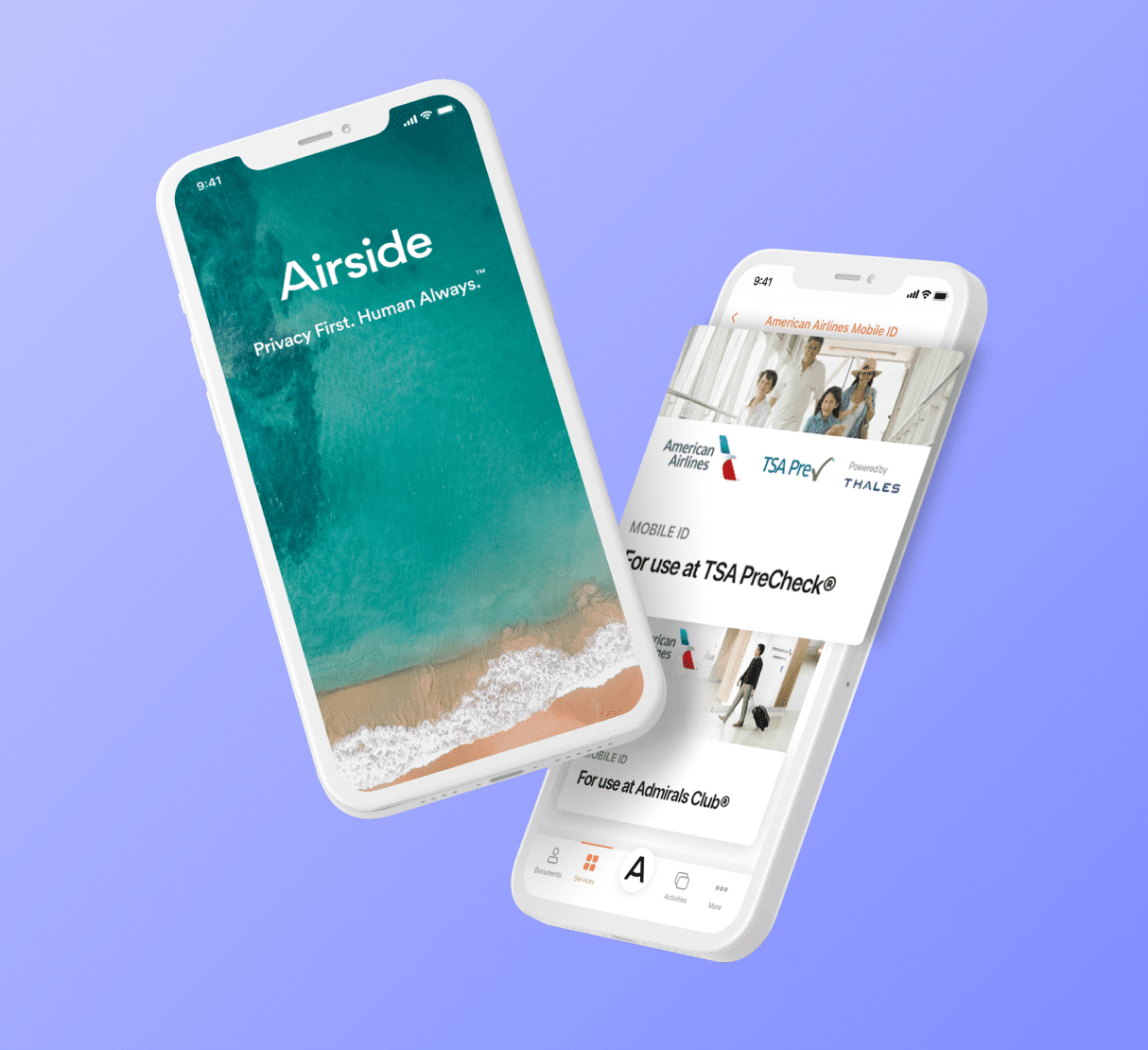 A new era of

digital identity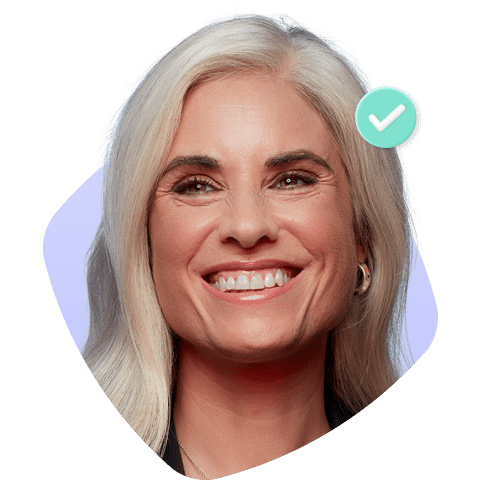 Frictionless
Accept pre-verified digital identities and eliminate the need to repeat verification processes at high-risk authentication moments — allowing customers to breeze through signup and be better served from day one and beyond.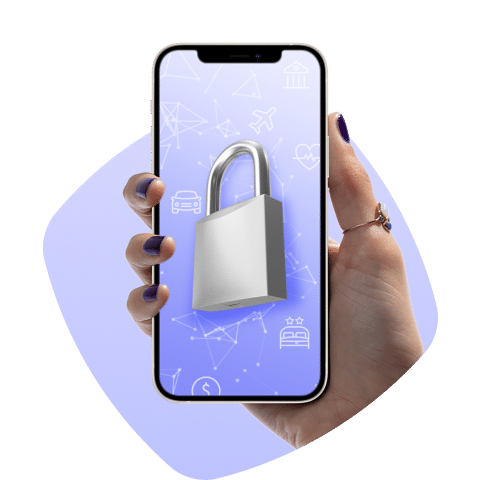 Privacy-centric
Put users back in control of their digital identity with consent-driven sharing. Store less information and eliminate vulnerable data silos with an end-to-end decentralised solution.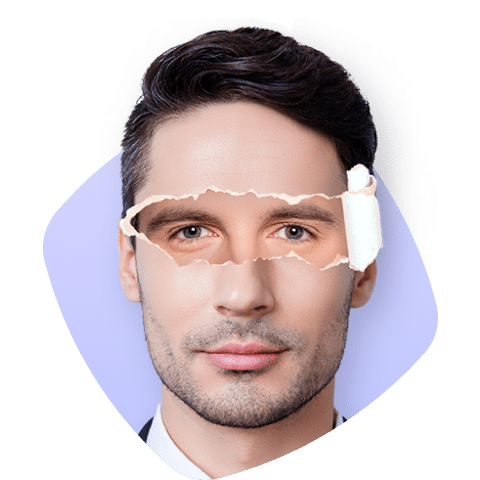 Secure
Secured by biometrics and stored on a user's own device, digital identities are multidimensional — consisting of personal data, documents, and behavioural signals. They're harder to hack and near impossible to impersonate.
Defining the future of digital identity
Join Mike Tuchen (CEO, Onfido) and Adam Tsao (Founder, Airside) as they discuss the future of user-controlled and shareable digital identity. They'll be discussing how Airside is already enabling fast, private, and secure customer experiences and how digital identity that's shareable can transform trust worldwide.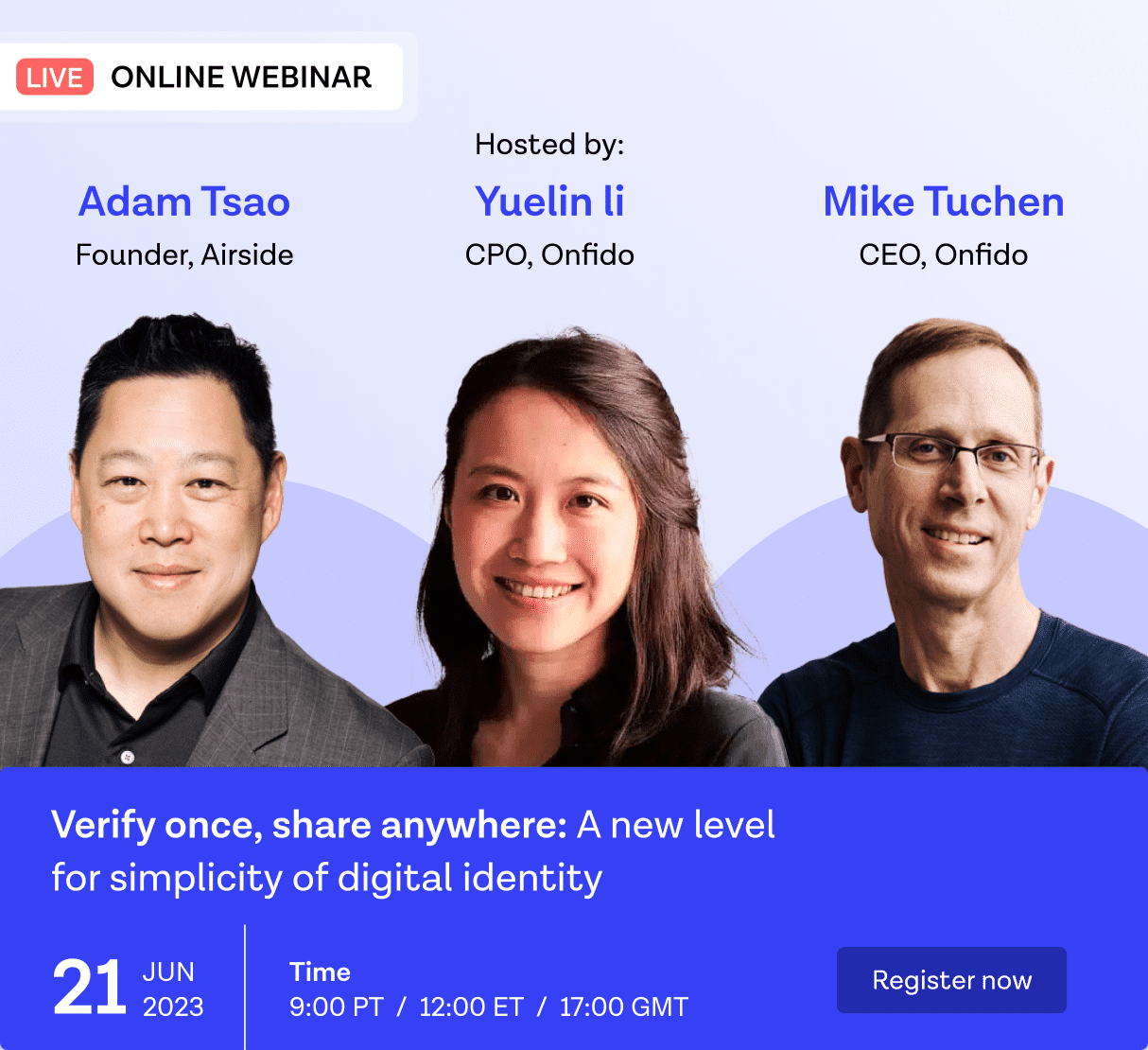 More about Onfido and Airside