Onboarding

insights

Looking to improve your new customer onboarding conversion rates? While making your transactions more secure and building customer trust? Read the Digital by Default: Customer Insights Report to understand what financial services users expect at onboarding.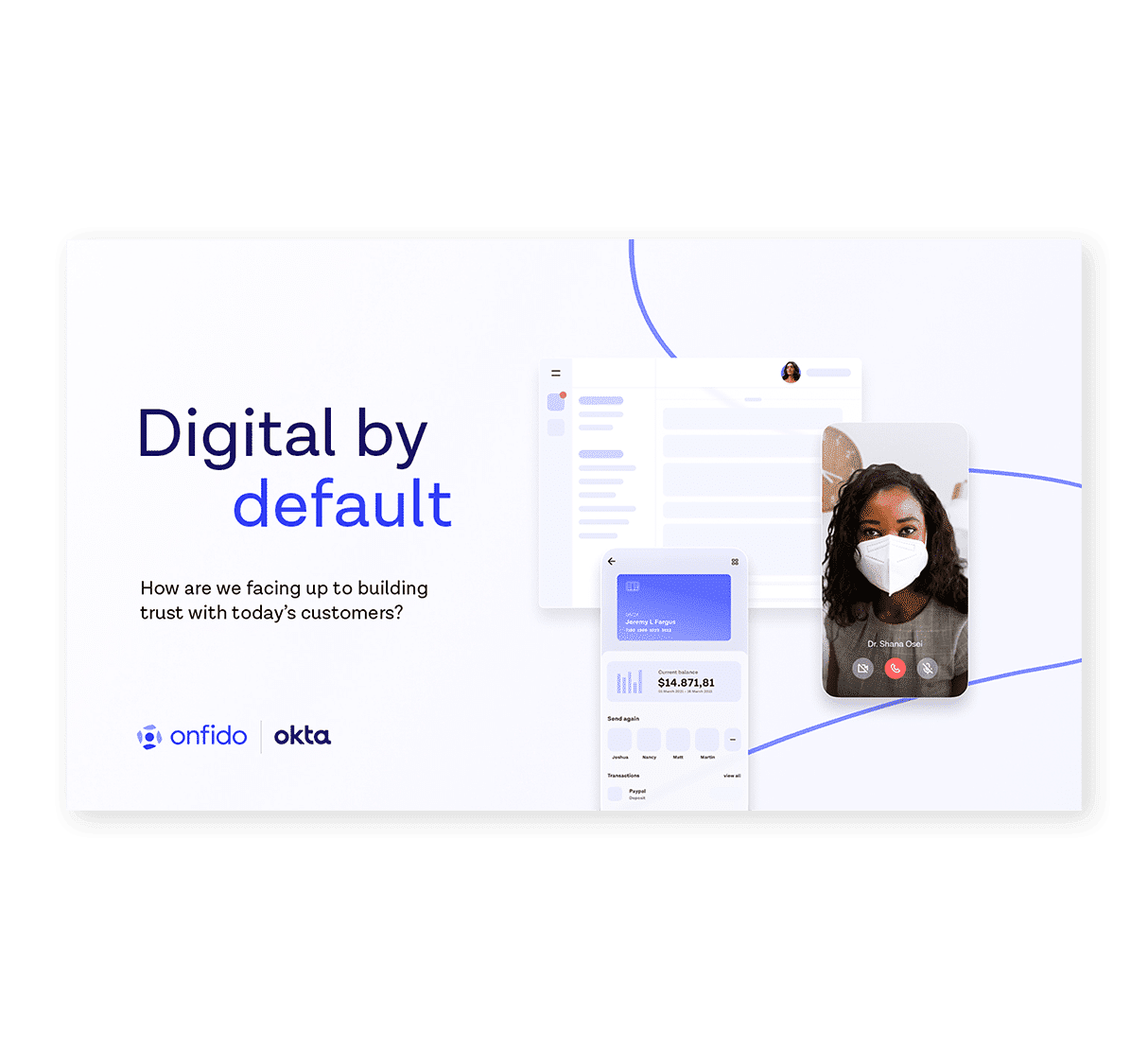 Know your customers


from day one
Verify identity while fulfilling KYC compliance obligations, meet ever-changing financial regulatory requirements, and protect your brand and bottom line. Unlock onboarding automation, fraud prevention, and digital transformation while mitigating sophisticated financial fraud.
Onfido have really aligned with our priorities, working with us to achieve our desired delivery by rapidly responding and iterating on their offering. Direct contact between our engineering teams has fostered a mutually beneficial partnership, identifying problems early, collaborating on solutions and improving the overall integration.
Lewis Tuff, Lead Platform Engineer, Revolut
Read Revolut case study
Partnering with Onfido has helped us deliver a premium onboarding experience for new customers while enabling us to meet strict KYC requirements.
Hasan Luongo, VP of Global Marketing, Chipper Cash
Read Chipper Cash case study
Onfido set the gold standard in terms of client onboarding. Acting as a true partner, we felt supported with best practices and knowledge-sharing. As part of our ongoing efforts to improve conversion and customer experience, Onfido has collaborated closely with us to optimize our performance.
Peter Lu, Credit & Lending Product Lead, KOHO
Read KOHO case study
How Onfido can help
Document Verification
Fraud Detection
Biometric Verification
Data Verification