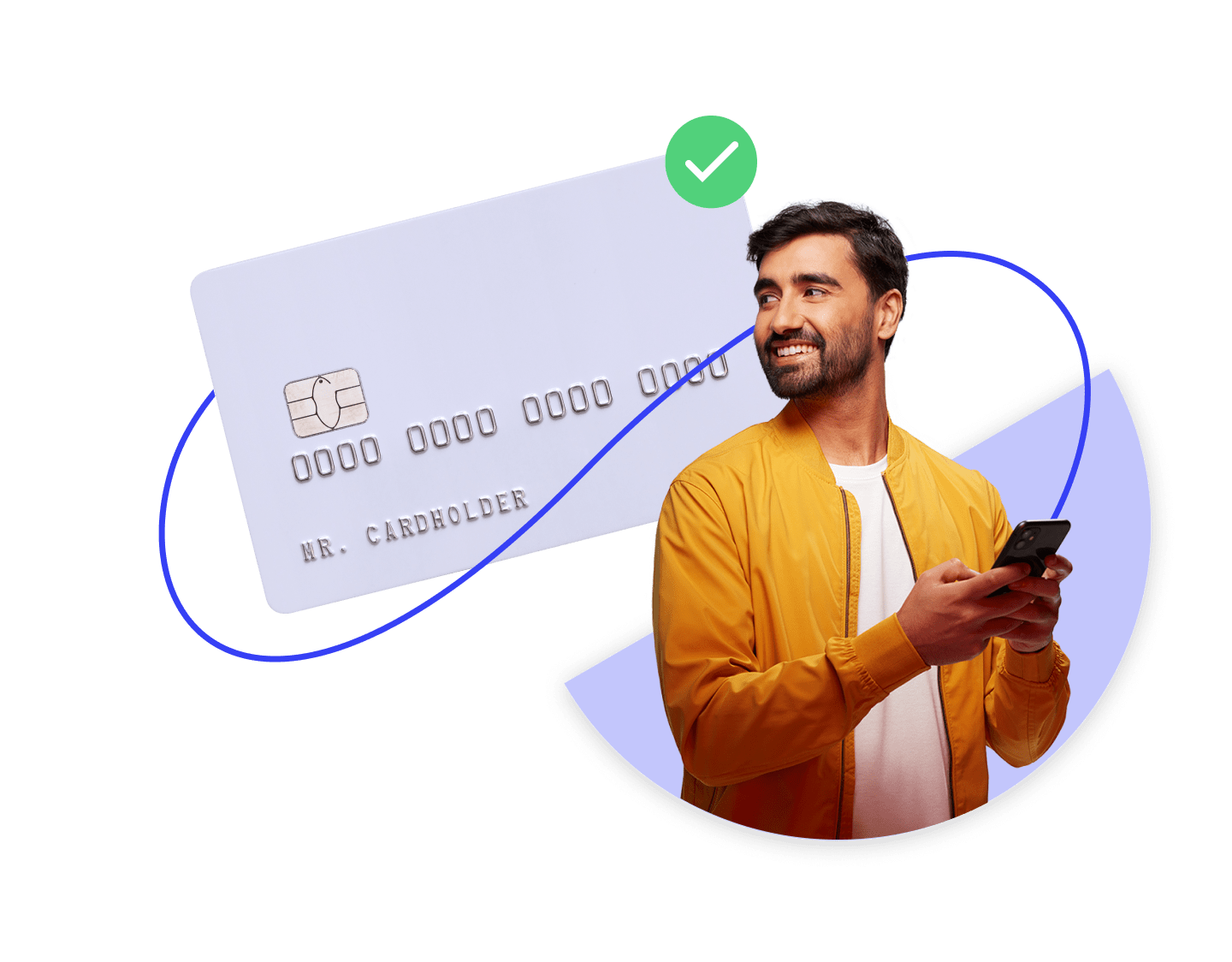 Identity verification
for banks
Guide to identity verification
for banking
Discover how Onfido can help you truly know your customer, drive growth, and prevent fraud while navigating compliance. This report highlights how an identity verification solution can help financial institutions streamline onboarding, keep fraudsters at bay, and satisfy compliance regulations.
Read the report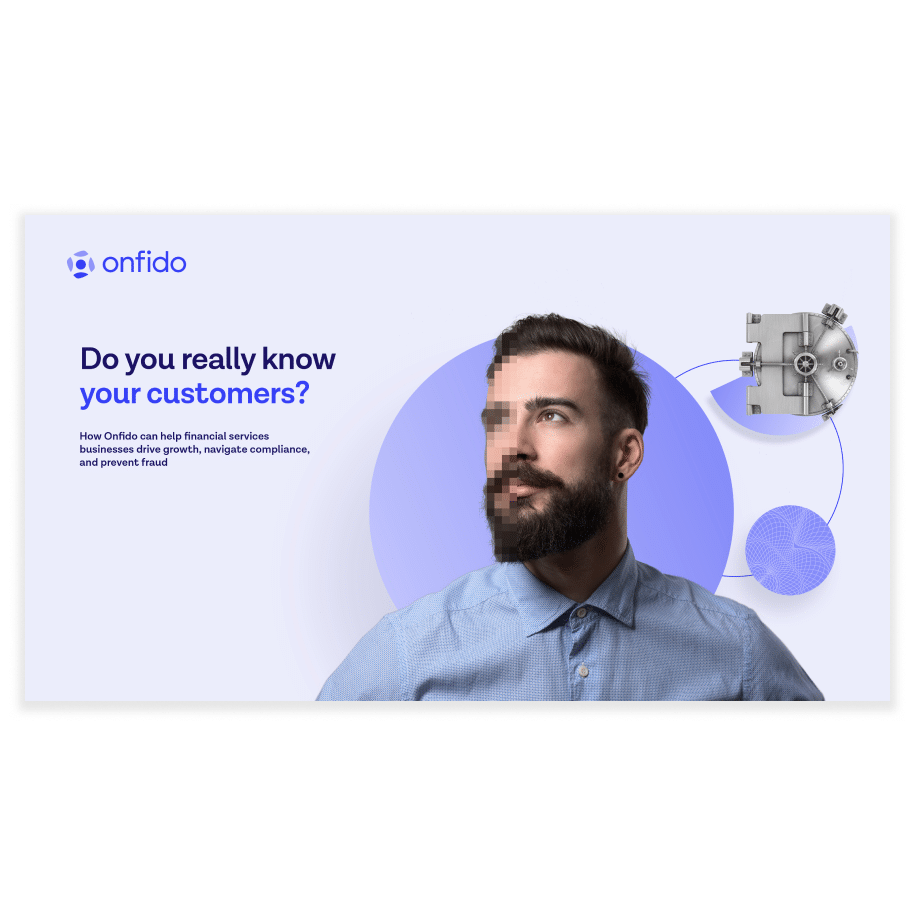 Balancing
compliance, UX, and security
Expectations of digital banking experiences have never been higher. Customers have ditched branches and expect to sign-up from anywhere at a moment's notice. At the same time, KYC compliance is globally fragmented and non-negotiable. You need a way to know your customer — no matter where they are or what their risk profile looks like, without relying on expensive, high-friction manual processes.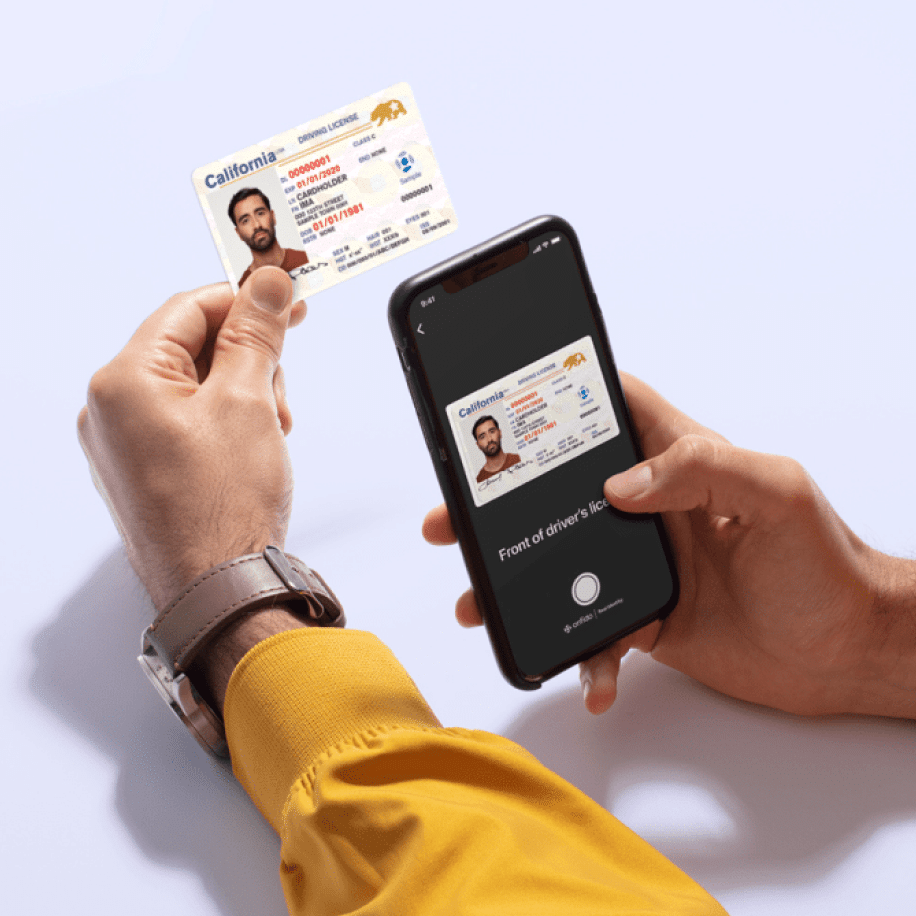 Identity verification built for
better banking
Competitive compliance
Meet a range of regulatory requirements from a single platform.
Effortless onboarding
Maximize onboarding conversion with intuitive identity verification.
Effective fraud prevention
Prevent fraudulent onboarding with a multi-layered approach to identity.
Efficient KYC processes
Optimize your onboarding processes with AI-powered automation.
How can Onfido help?
The Real Identity Platform
Document Verification
Motion
Proof of Address
Watchlist
Built around privacy and security