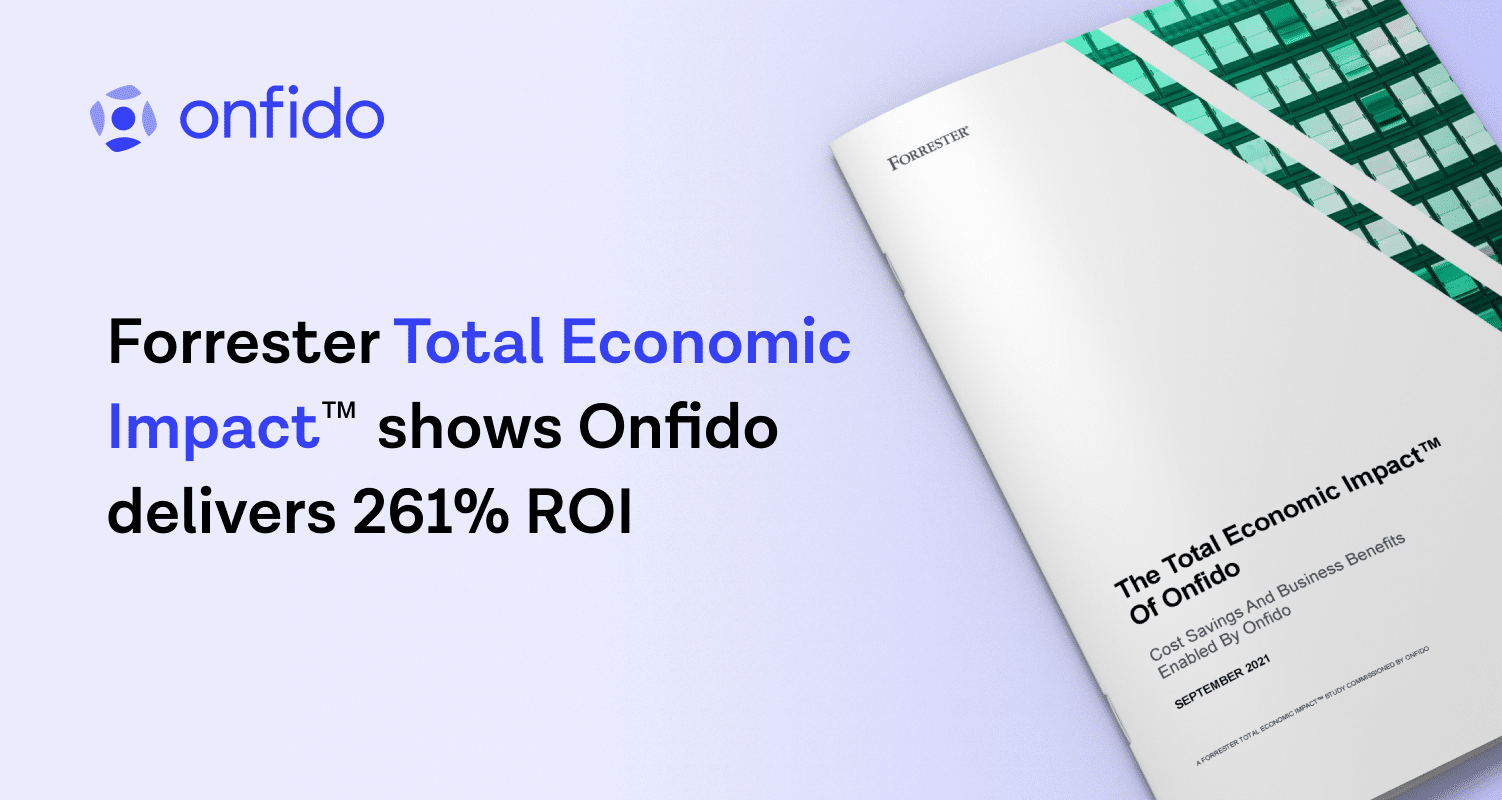 Learn about Onfido's real businesses benefits, as experienced by our customers and quantified by Forrester, and how to calculate the ROI we can deliver for your business.
Discover the ROI of Onfido
Forrester Consulting quantified the real business benefits delivered by Onfido. They found that Onfido delivers value in three key areas.
26% increase in customer conversion

27% increase in fraudulent accounts detected

30% decrease in time spent onboarding
Delivering an overall ROI of 261%.
"
The interviews and financial analysis found that a composite organization experiences benefits of $13.64 million over three years versus costs of $3.77 million, adding up to a net present value (NPV) of $9.87 million and an ROI of 261%.
"
Forrester