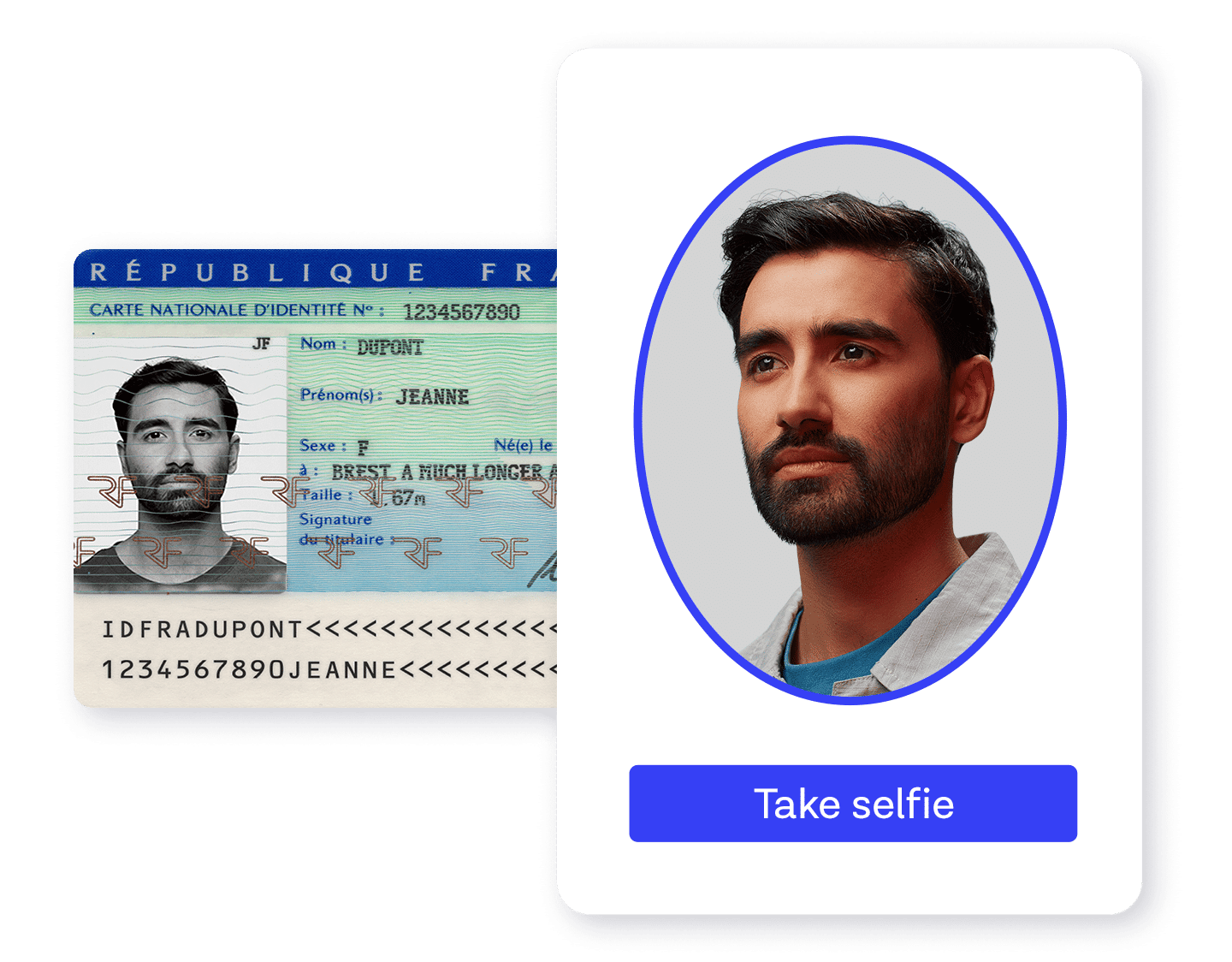 Biometric Verification
Protect your business from stolen IDs and impersonation fraud with facial biometric verification that doesn't compromise on experience. Our award-winning Atlas™ AI returns fair, fast and accurate results in seconds.
See the person behind the screen
Verify that an identity document belongs to the person presenting it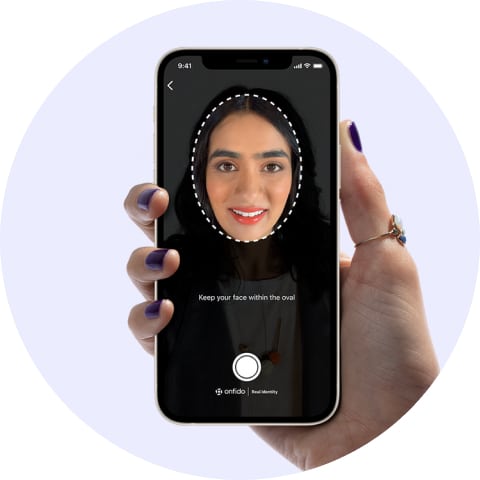 User takes a selfie or video
After capturing a photo of their ID for document verification, a user takes a photo or video of their face using their smartphone.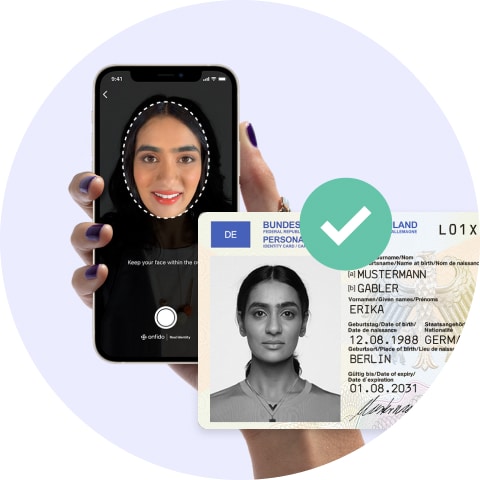 Onfido checks for fraud
Atlas™ AI generates a score based on the similarity of the face and the photo ID, and runs liveness checks to identify photos of screens, 2D and 3D masks, and image upload manipulation.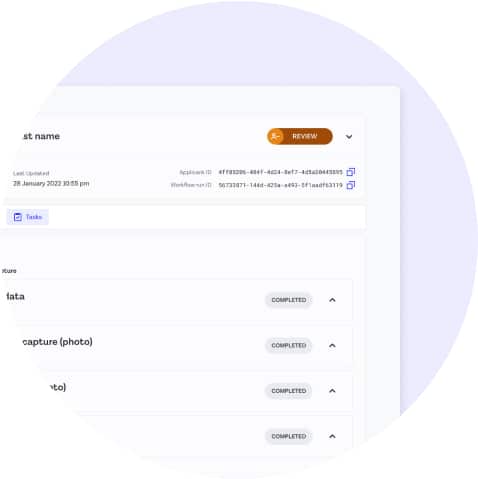 Make decisions based on results
View the results in the Onfido dashboard or API. Make decisions based on topline results of clear or consider, and access detailed breakdowns for further insights.
Enhance fraud protection
Biometric verification adds a layer of protection against stolen IDs and impersonation attacks to prevent fraud. Protect your business from edited photos, submissions of screens, printed images, or masks with AI-powered verification that returns results fast and is trained on a range of attack vectors.
Discover Atlas™ AI
Integrate a best-in-class capture experience
Whether customers are using a phone or a computer, we've got an experience to match. Maximize customer acquisition with Smart Capture that guides users through the capture process with real-time feedback. Onboarding on web? Reduce drop off with cross-device workflows that let customers complete checks on their mobile device, before directing them back to the original page to complete their journey.
Discover Smart Capture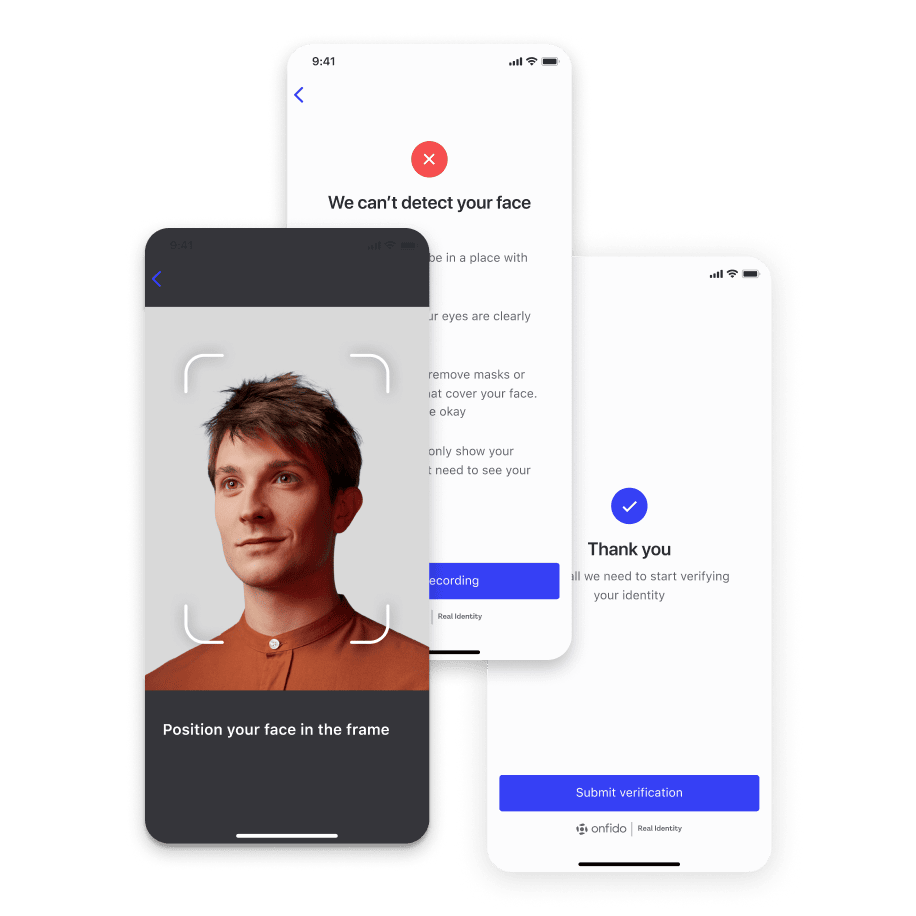 Orchestrate workflows for global compliance
Navigate compliance and risk by using verifications that suit your regulatory requirements in any market. Easily configure biometric verification and layer additional checks, signals and trusted data sources in Onfido Studio.
Discover Onfido Studio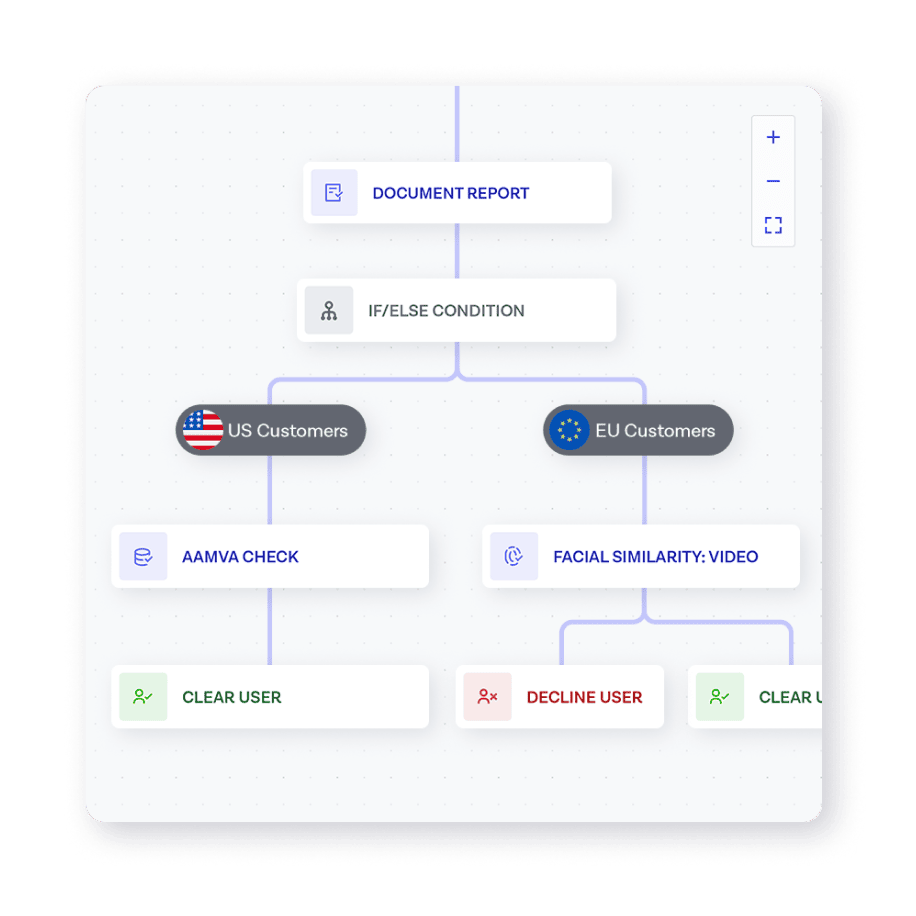 Tailor biometric verification to your needs
Motion
Selfie
Known Faces
Reverification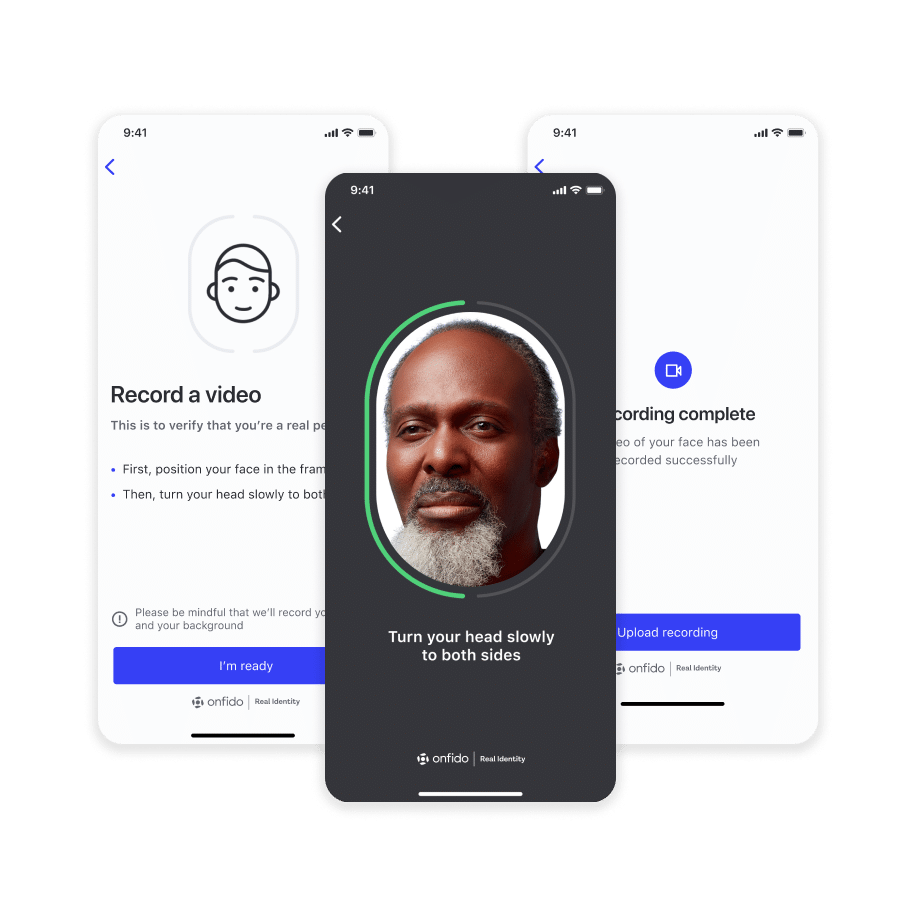 High security with a head turn
Users take a video selfie and turn their head. We guide them through the capture process in seconds.
Analysis is 100% automated with 95% of verifications returned in seconds. Motion is iBeta PAD Level 2 compliant and offers greater protection from sophisticated attack methods like injection attacks, display attacks, and 2D/3D masks.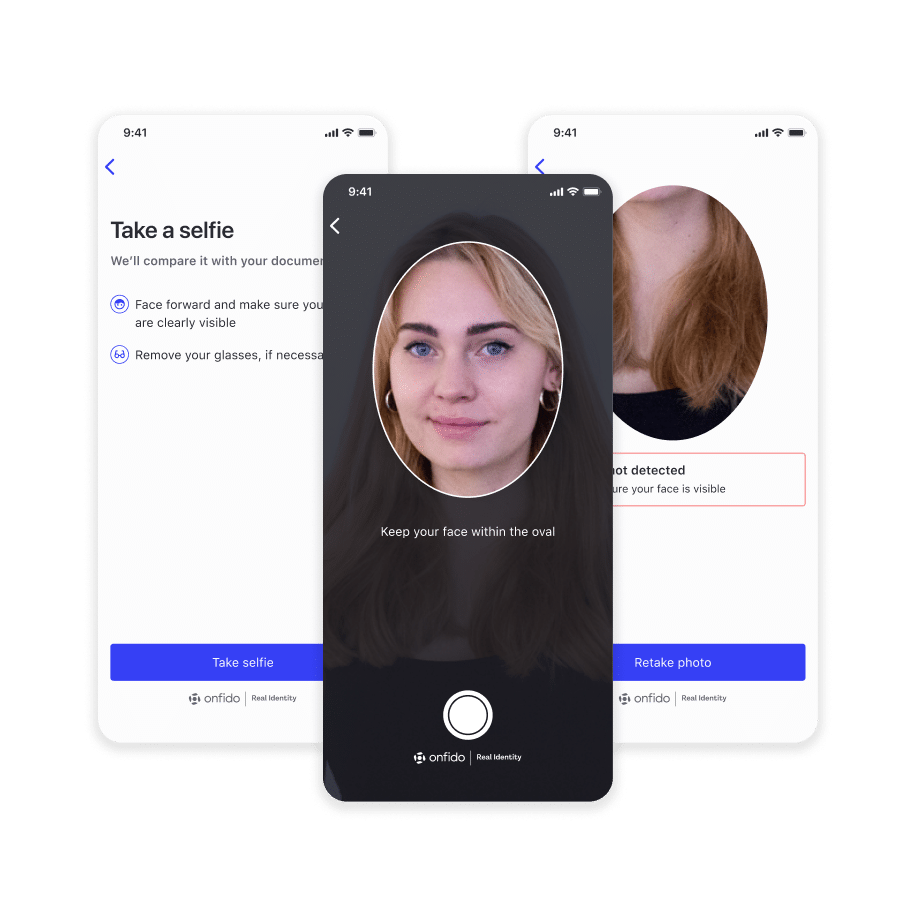 Low-friction selfie ID verification
Users take a simple selfie and submit the image for selfie ID verification. We guide them through the process with real-time feedback.
We analyze if the selfie matches their photo ID and run passive liveness checks to protect against digital spoofs like photos of photos, screens, or photocopies.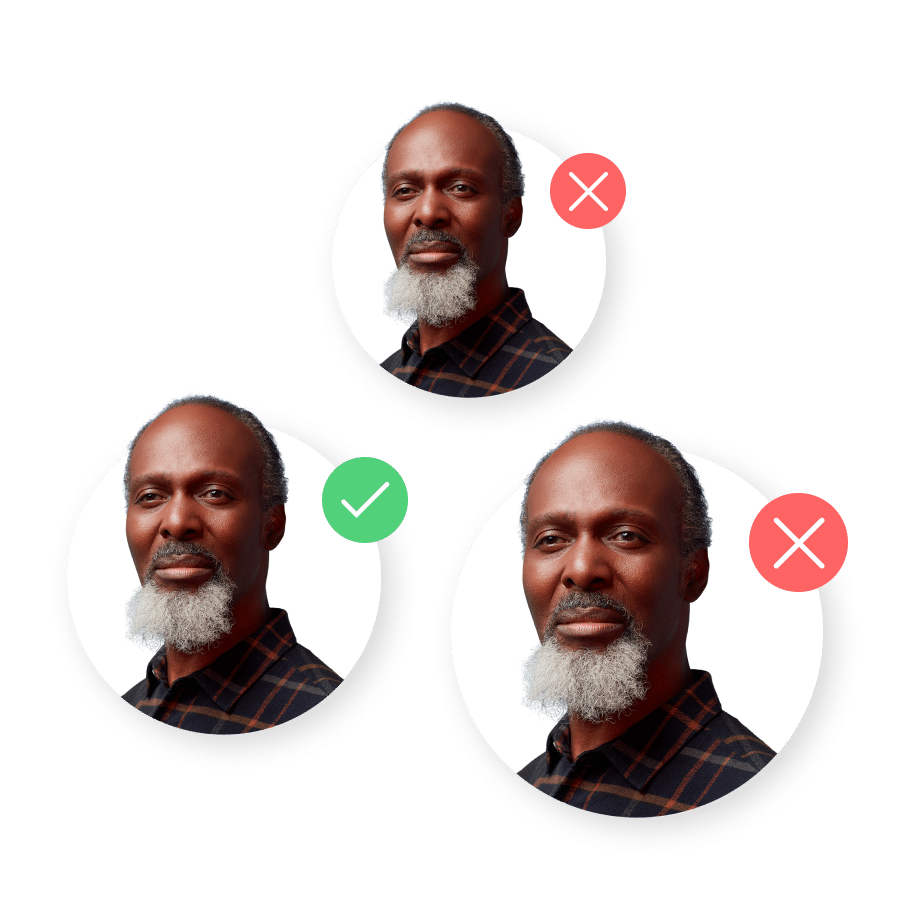 Spot previously seen applicants
Check if the same face has been used to create an account before, without introducing any additional friction.
Known Faces checks for returning faces within the past year — identifying bad actors trying to fraudulently create multiple accounts, as well as existing users trying to create more than one account.
Learn more about Known Faces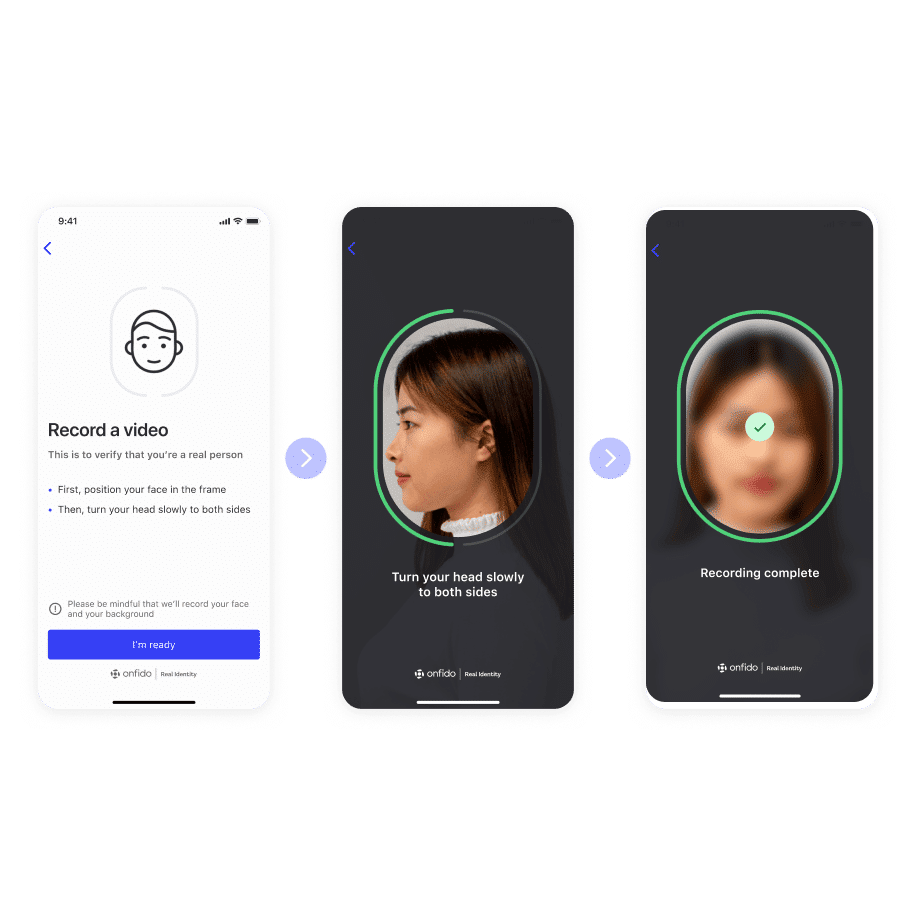 Reverify users with biometrics
Trigger a new selfie or Motion check to reverify users at high-risk moments like account recovery, payment authorisation for Financial Services, or driver confirmation for transportation providers.
Users are prompted to submit a new selfie or motion capture. We confirm it matches the document verified at onboarding using Atlas AI, and deliver confirmation via our dashboard or API in seconds.
Biometric verification explained
Biometric verification is the process of identifying a person via their unique physiological characteristics, including fingerprints, face and voice. Biometric technology uses artificial intelligence (AI) to recognize and classify a person's features, and ensure no one else is trying to bypass a system and gain access to online accounts.
The use of biometric technology has rapidly increased in the past years to verify identities for online access and detect illicit activity.
Three examples of biometrics include fingerprint recognition, facial verification and voice recognition.
Fingerprints

: We're all familiar with unlocking our phones or logging into a bank account using our fingerprints. India's biometrically-verifiable identification number system, known as Aadhaar, is an example of the power biometrics can have beyond just logins. The system — which ties a person's biometrics to their Aadhaar number — was introduced in 2009. The ability to identify oneself with fingerprints now powers payment solutions such as Micro ATMs.

Facial verification

: Face scans are an even newer technology to unlock phones and gain access to digital services. Beyond unlocking devices, many businesses have adopted facial recognition technology like

Onfido's identity verification solutions

to onboard new users or re-verify them when they return in high-risk moments. Facial recognition uses AI to scan features and determine if a real user is present (versus a mask or a digital attack by a fraudster), and can match a user's biometrics to an identity document.

Voice recognition

: Voice recognition technology uses unique markers in a person's voice sample to check against a stored voice print and determine a match for verification.
Three main uses of biometrics include mobile access and authentication, airport security and online banking. The application of biometrics in banking and payments is something we'll dive into more below.
Mobile access and authentication:

Until recently, a user would unlock their personal mobile device with a passcode. As technology evolved, devices started to store and recognize their owner's fingerprint, and now, they can be unlocked with facial biometrics. The device initially takes and stores the user's biometric sample, and the user is asked to present their fingerprint or face to authenticate or gain access each subsequent time.

Airport security:

Biometrics are also used to check and clear travelers at airport security checkpoints. This contactless method can automate identity verification for everything from fast-track trusted-traveler lanes to using facial recognition as a boarding pass.

Online banking:

Biometrics also offer a fast and secure way to gain access to online banking. A banking app on a mobile device might be locked behind the same biometric technology used to lock and unlock the device itself. A user may have to scan their fingerprint or face again on an unlocked device, to open the online banking app. Banks are increasingly using biometrics to allow new customers to open an account, which is where they are used as an identity verification method for onboarding.
The main difference between Selfie ID verification and Motion verification is the type of biometric capture. For Selfie ID verification, users take a selfie and submit the image. For Motion verification, users turn their head from one side to the other in a video capture. Both offer customers a low-friction way to verify their biometrics. We analyze the user's biometrics to ensure it matches the photo on the ID, and check for signs of fraud. Selfie ID verification protects against digital spoofs like photos of photos, screens, or photocopies, while Motion verification offers greater protection from sophisticated attack methods like 2D/3D masks and deepfakes.