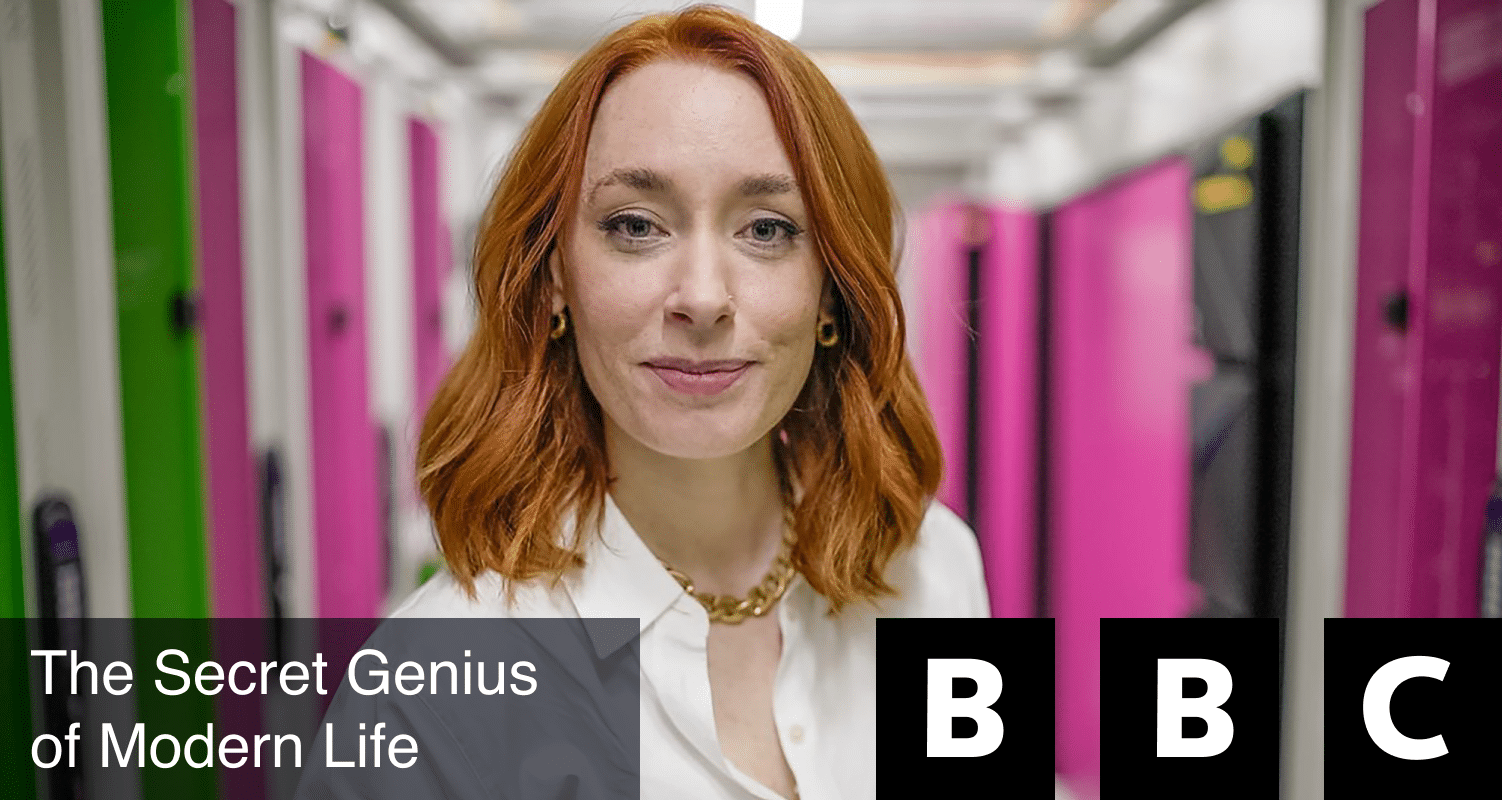 BBC examines the future of payments and biometric technology
Bank cards are the widespread key to accessing cash, but most people have no idea about the technological innovations hidden within each card. A new BBC Two series presented by mathematician and author Dr. Hannah Fry, 'The Secret Genius of Modern Life,' focuses its first episode on the history of bank cards and digital payments. Onfido's biometric verification is featured in relation to customer onboarding and the future of payments, and our own AI scientist, Richard Tomsett demonstrates the behind-the-scenes technology as Dr. Fry goes through the facial recognition capture process. 
Discover more about the development of the bank card and the future of payments (including the role of biometrics and identity verification), in the BBC series The Secret Genius of Modern Life. Onfido is featured in Episode 1, where you can see behind the curtain how our AI-powered biometric verification works in real-time.
Watch the episode
A new era in banking
Biometrics are taking identity verification and customer experience into a new era. Today, different biometric technologies are widely used to help businesses verify users for the purposes of both KYC and fraud detection. 
Biometric verification has many uses in the digital world, but the banking industry is where its use has exploded. Biometrics are replacing passwords, passcodes, two-factor authentication and knowledge-based authentication, and banks are increasingly using them to facilitate fast, secure account openings and transactions.
How are biometrics used in banking?
Most people are familiar with biometric verification in banking as a way to access their mobile banking app. But the use of biometric systems in banking actually goes beyond this example.
Biometrics offer an easy, secure way for customers to open a bank account in the first place. To satisfy KYC and AML compliance requirements, banks have to take certain measures to verify customer identities at account opening. Historically, this has been done in person, via a branch. But a new wave of market players (the likes of Revolut, Monzo and Chipper Cash) changed that. They introduced a 100% digital onboarding process, powered by identity verification like Onfido. 
The rest of the market quickly followed suit, especially to stay competitive as customers adopted the new location-independent ability to open bank accounts. Today, customers can open a bank account purely online or via a mobile banking app. They simply take a photo of their government ID, capture their biometrics, and are ready to start making payments in a matter of minutes.
Payments is another area where biometrics are used in banking. We can now make payments directly from our phone, simply using a fingerprint or facial recognition. If customers want to move large amounts of money, biometric verification again comes into its own. It's a quick and easy way for businesses to confirm the rightful owner of that bank account is making a higher-risk transaction. The customer simply needs to re-perform a biometric check, and the bank can confirm that their identity matches that which is registered to the account (authentication).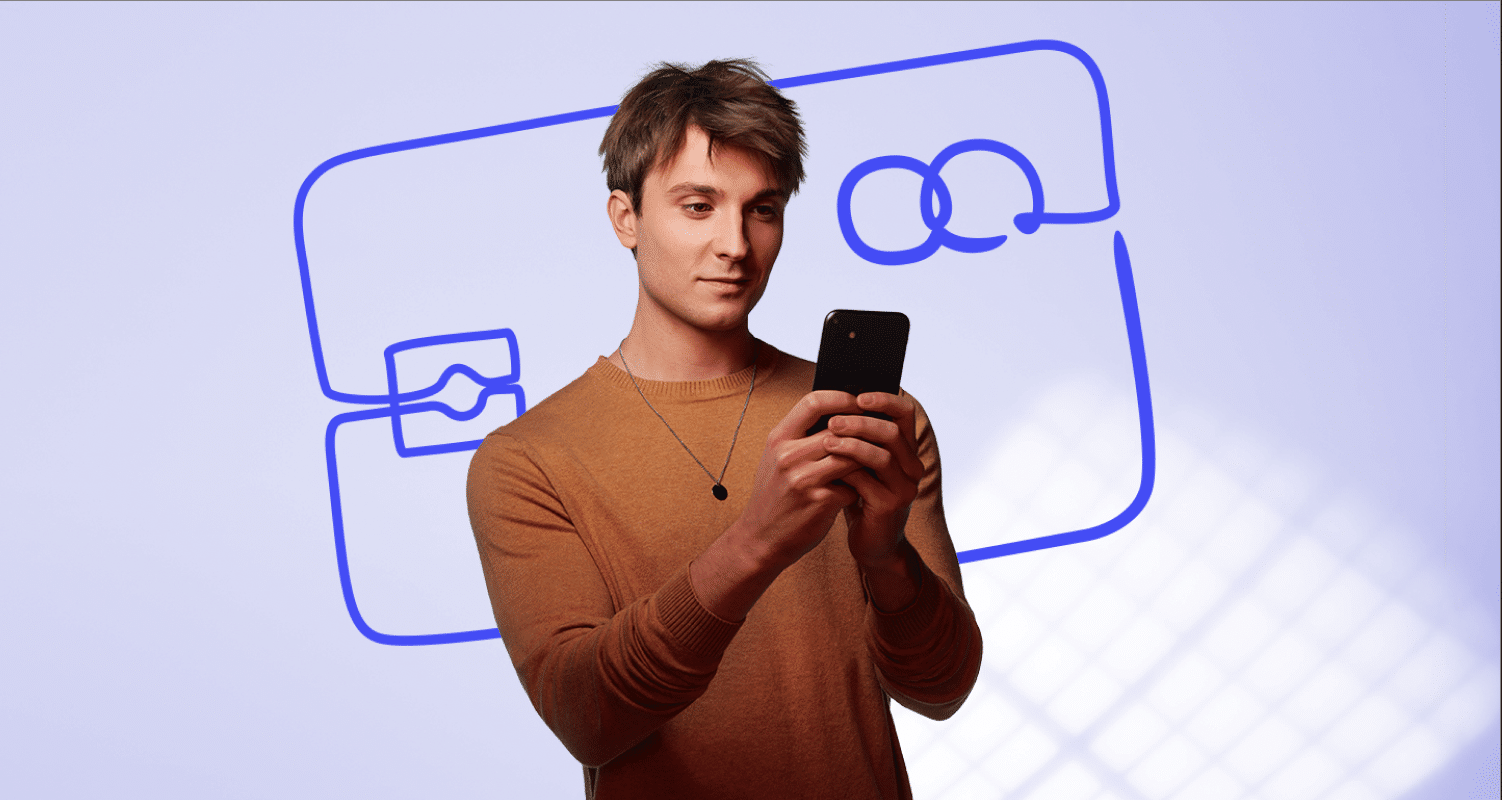 Why do banks need biometrics?
There are several advantages of biometrics in banking. For one thing, they are excellent at preventing fraud. Biometric verification is much harder to defraud than document verification — as we saw in our Identity Fraud Report 2022, average ID fraud rates were 5.9%, whereas average selfie fraud rates were 1.53% and 0.17% for video.
Strong fraud prevention technology in turn increases security. It means fewer fraudsters are able to gain access to online bank accounts, providing a more secure experience for your customers. Their assets remain safe, while your business is protected from the reputation and monetary cost that goes hand in hand with fraud.
Accurate identity verification also plays into a bank's KYC, AML and overall compliance processes. Banks must verify customer identities before they can sign up for a bank account. Biometric technology is one way banks can satisfy this KYC requirement. And because biometrics are so secure, banks are better protected from the financial crime and money laundering risks that so often go hand in hand with fraud.
Finally, biometrics offer banking customers an easy and fast way to sign up for, and re-access, online bank accounts. Document verification combined with biometric verification removes the need for manual verification, such as filling in forms or heading to a branch in person to prove their identity. It means customers can access bank accounts, and start making payments, in minutes as opposed to days. This goes a long way to meeting customer expectations and providing them with a great experience, and can help increase a business' customer acquisition. According to our Digital by Default report, 8 in 10 customers find biometrics both convenient and secure.
This automated nature of biometric verification increases efficiency and cost-savings for banks. Removing the need for manual verification frees up internal teams and reduces the need for resources.
What biometrics do banks use?
Fingerprints (touch ID)

:

Banks may ask users to scan their fingerprint via the touch ID feature on their mobile device, in order to access the app.

Facial verification:

Banks may require a user to perform a facial recognition scan to access their app. This checks that the user opening the app and accessing the account is the rightful owner of the device. Many banks also now use facial verification to allow a new customer to open an account from anywhere, with their mobile device. These banks use identity verification technology like Onfido to check that a genuine identity document matches the face scan of the person presenting the document. 
What is a biometric payment?
Many digital users are familiar with Apple Pay and Google Pay. This allows people to pay using a mobile device using touch, or face ID. In this instance, biometrics are stored within the device, and a user must verify their identity with their biometric sample again in order to make a payment at a merchant in person, online, or make a transfer.
Banks also leverage biometric verification when a customer makes a high-risk transaction, such a large sum of money. 
How does Onfido's biometric verification work?
Onfido's biometric verification technology seamlessly integrates into the app of a business like a bank or other financial services provider. When a user is ready to open an account or access services in the business's app or website, Onfido guides them to position their face in front of their device's camera to easily capture a selfie or a simple head-turn video. In episode 1 of the BBC series The Secret Genius of Modern Life, viewers can see presenter Dr. Hannah Fry complete the facial biometric capture step in seconds.
In the background, Onfido Atlas™ (our award-winning AI) analyzes the user's facial biometrics. Atlas has been developed over a period of 10 years with industry experts and millions of data samples, with 10,000 micro-models undertaking specialized assessment tasks with pixel-precision to make sure a real person is there, not a mask or a digital spoof attack. 
In the episode, we then explain to Dr. Fry what is happening in the background: how the fine-tuned machine learning models detect movement, skin tone, depth, and other features of the biometric capture. 
Within seconds, a genuine user like Dr. Fry receives confirmation that their image or video was captured and they move to the next step in the business's app. A business using Onfido's solution receives results via the Onfido dashboard in seconds.
Biometric verification has benefited customers and banks alike. It is a fast, accurate and secure way to deter fraud and increase the speed a customer can make or access an account, lowering friction for the customer and reducing customer acquisition costs for banks. 
Watch episode 1 of the BBC series The Secret Genius of Modern Life, examining the future of bank cards. You can see behind the curtain how our AI-powered biometric verification works in real-time.
Interested in using biometric verification in your onboarding process?
To learn more about the Onfido Real Identity Platform and how it brings value to more than 900 businesses around the world, get in touch to arrange a meeting and personalized demonstration.
Contact us