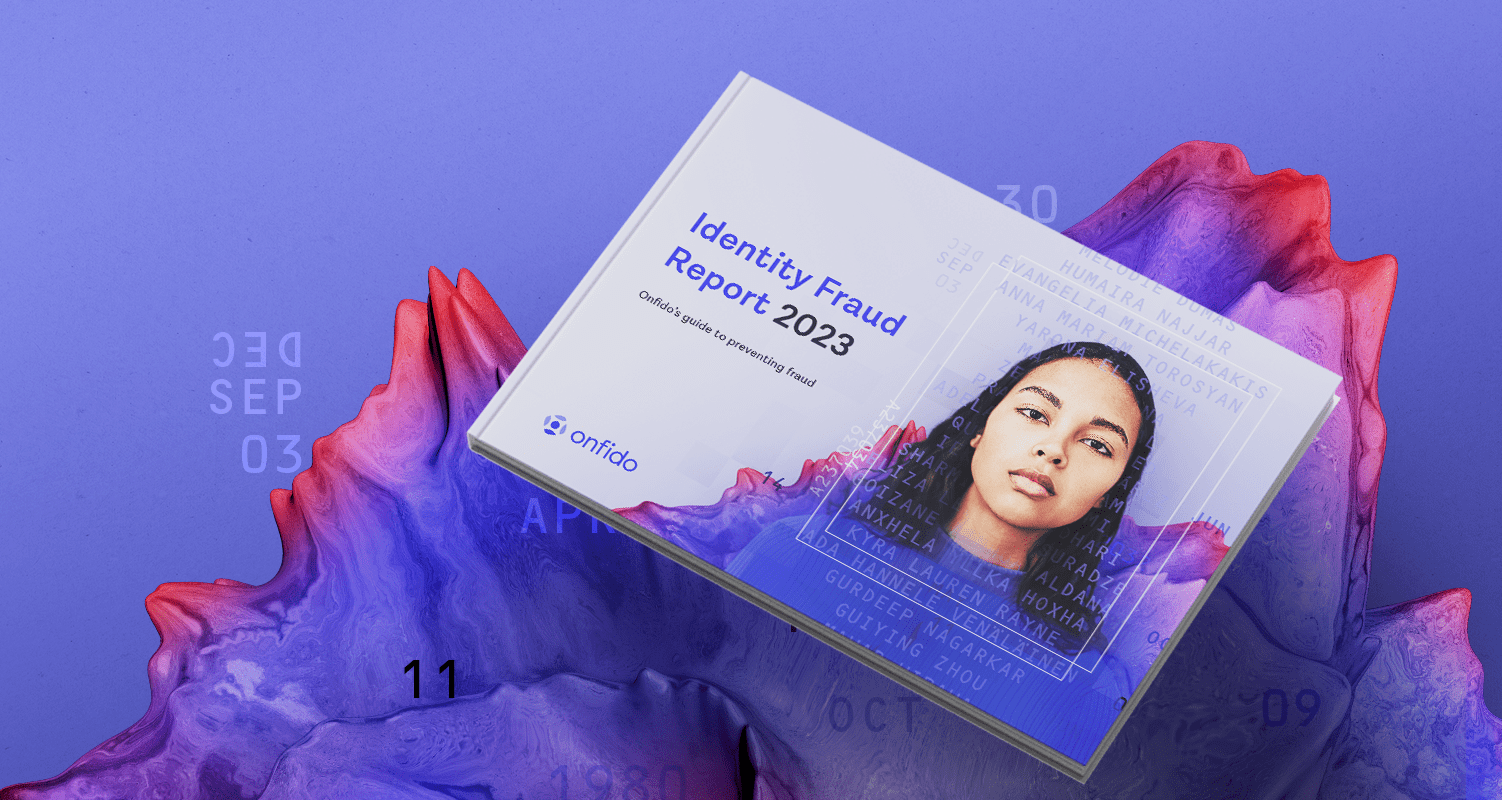 Download the identity fraud report
Identity fraud insights
Get the latest identity fraud insights, trends and fraud prevention tips in our Identity Fraud Report 2023.
Today, we face a unique convergence of technological advancement, online services, and instantaneous digital access which is creating the perfect breeding ground for identity fraud. A reactive approach to identity fraud is only going to leave businesses vulnerable to monetary losses, reputational damage, and forever playing catch up to emerging fraudster techniques.
To help businesses be more proactive in their fight against identity fraud, we examined our own proprietary data to understand how fraudsters behave, the techniques they're using, and what sort of attack patterns have emerged over the last year. This report collates those findings to help businesses stay one step ahead.
46.3%
of document fraud
targets national ID cards
23%
increase in attempted fraud
in financial services
Identity fraud insights from the 2023 Identity Fraud Report
Identity fraud data and insights
Average document and biometric fraud rates from last year

When fraudsters are most active, from hour of the day, to day of the week, to week of the year

Most frequently targeted documents

Most frequently used phone manufacturers

Average industry fraud rates
Fraudster techniques
Synthetic identity fraud and emerging document trends

Repeat attacks and their link to fraud rings

Bonus abuse and how to pre-empt it
How to deal with identity fraud
Four tactics for identity fraud prevention

Onfido's approach to fraud detection
"
Within this report, Onfido's team of experts provides a reference guide on the emerging identity fraud trends, and outlines some of the preventative measures practitioners can put in place against them.
"
Interpol
How to prevent identity fraud
Reduce fraud losses
Protect your revenue by stopping more fraud at the door. Safeguard your systems and customer privacy, and maintain your brand integrity, all while growing your bottom line.
Prevent fraud without adding friction
Identify fraudsters before they access services with passive signals that offer zero friction for genuine customers and build tailored onboarding flows based on individual customer risk profiles.
Manage your risk
Accurate reporting helps you avoid penalties and fines by ensuring risk controls and audit trails.