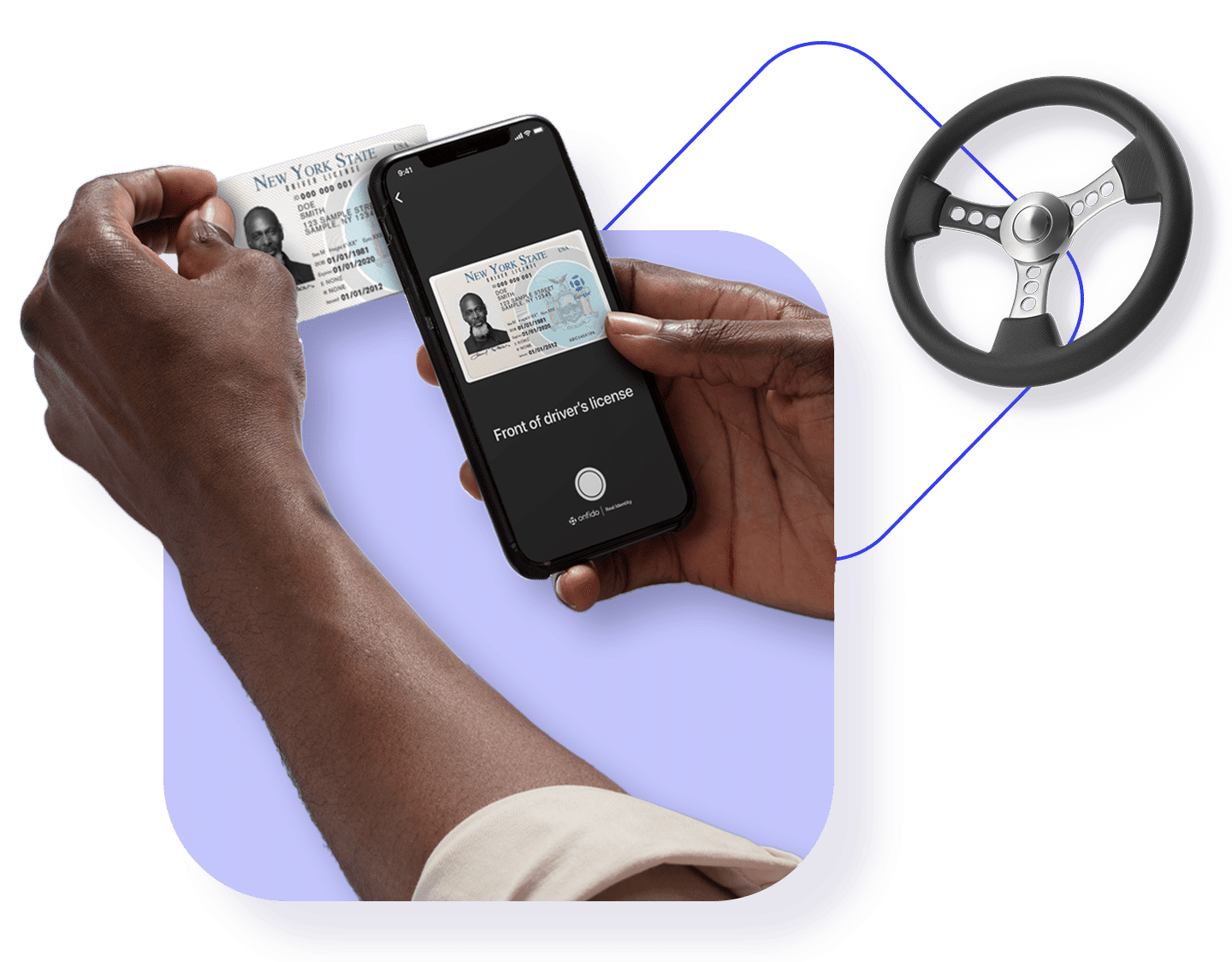 Driver registration
Adopt a low-friction approach to driver, renter, and ride-sharer verification that stops fraud, and meets KYC and age verification compliance requirements.
Driver registration
made simple
Discover driver registration that's easy for customers, and secure for businesses using the Real Identity Platform.
Verify more global drivers
Verify that drivers, renters, and ride-sharers have a valid driver's license, worldwide. We support documents from 195 countries, making it easy to expand into new geographies. Our solution is fully-digital and automated, so there's no need for manual checks. Plus we extract and autofill document data for a fast, frictionless user experience.
Supported documents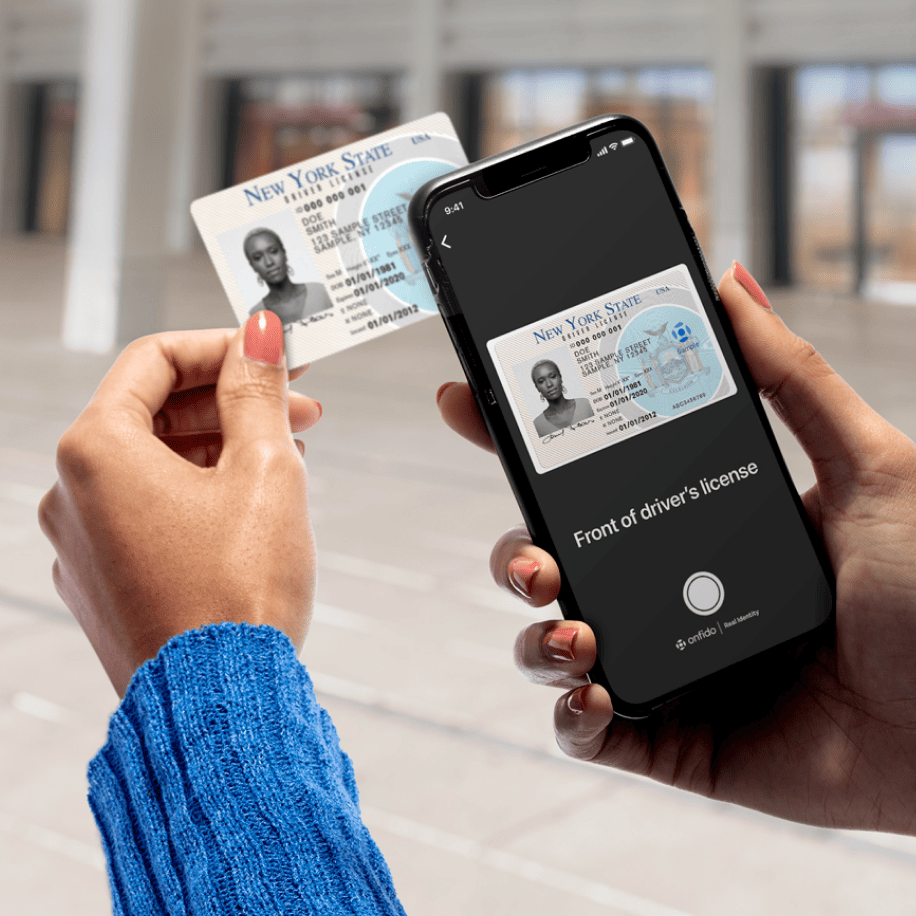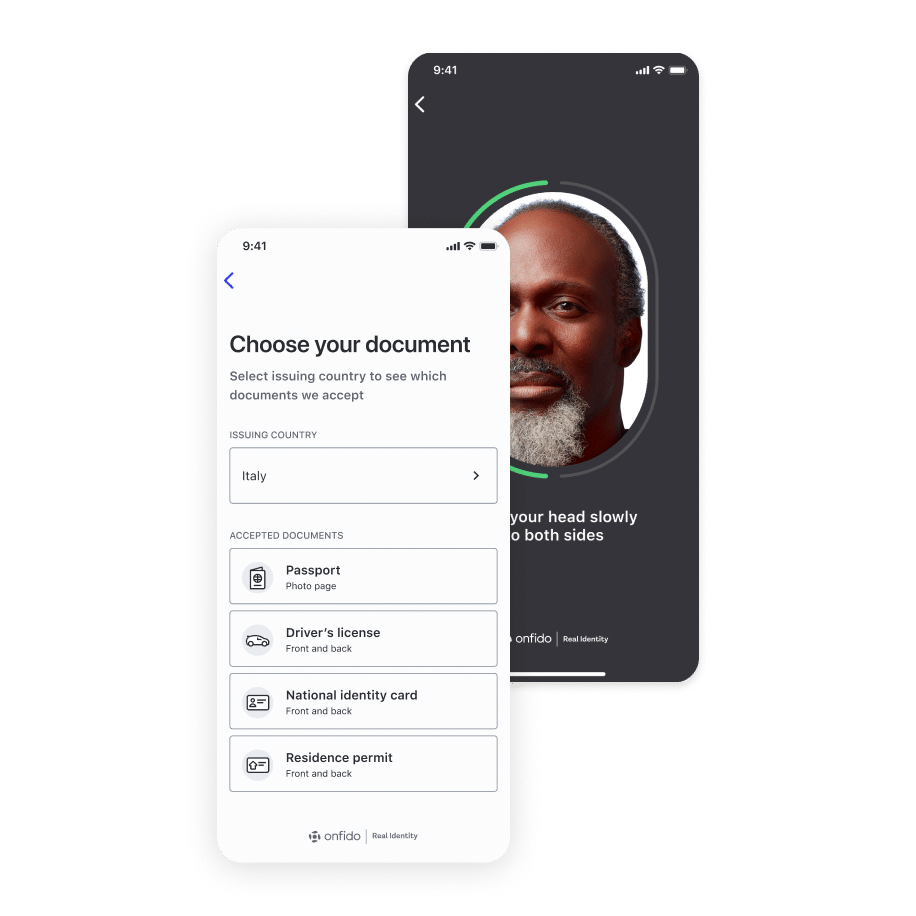 Protect against fraud and damage
Detect fake driver's licenses to safeguard customers and your business. Keep illegal or fraudulent drivers off the roads, and from damaging vehicles or harming brand reputation. Atlas™ AI detects up to 50% more document fraud than generalized approaches.
Fraud prevention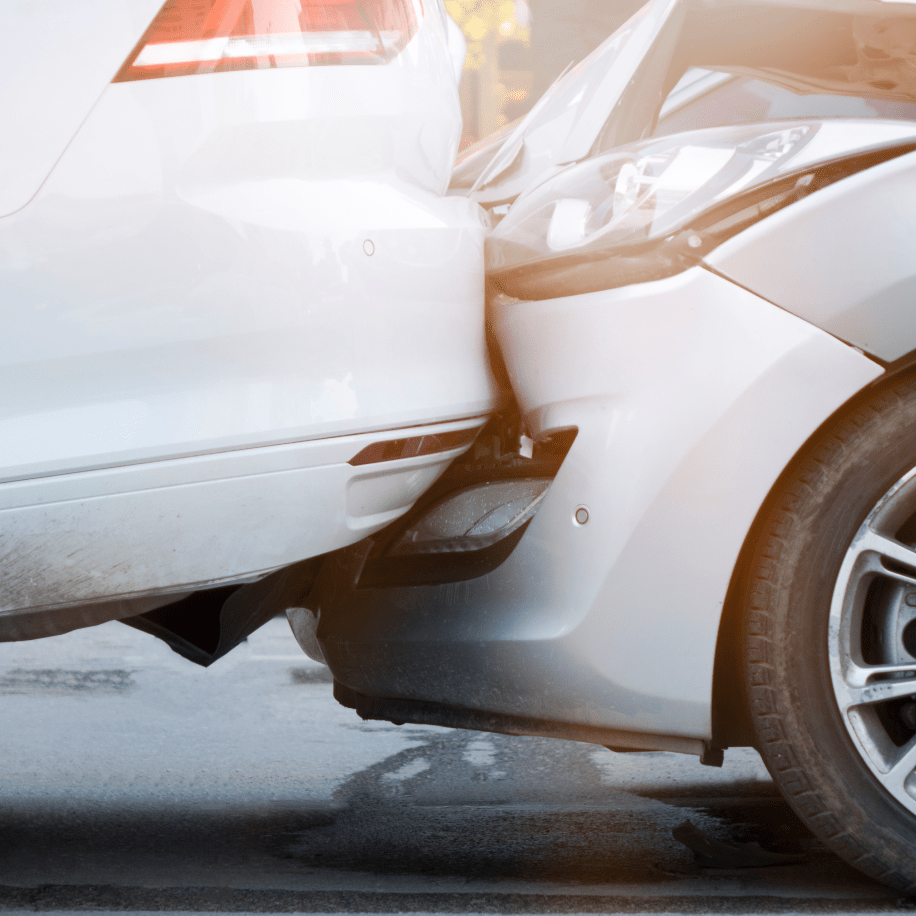 Discover Onfido for driver registration
Document Verification
Biometric Verification
Autofill
AAMVA
Onfido Studio
Atlas AI
Our strategic partnership with Onfido is critical to ensure that people are riding Voi scooters appropriately. Voi is committed to offering an alternative, safe and sustainable mode of transport to transform the way we move around cities, and our partnership with Onfido is essential to that mission.
Fredrik Hjelm, Co-founder and CEO, Voi Technology
Onfido improves the speed of our identity verification process. They enable us to be much more flexible in adapting the verification criteria, which means a better verification experience for our international userbase.
Erica Rasch, Product Owner, Snappcar
Onfido is a fantastic partner to work with. Their mobile-first document and facial verification is helping us to achieve our core mission of convenient car rental, while improving the safety of our platform. It benefits everyone.
Rajesh Bysani, CPO, Zoomcar
Safeguard

your drivers, vehicles, and brand

Ensure customers are legal drivers, grant them access in seconds, and protect your business from fraud, fines and vehicle damage.