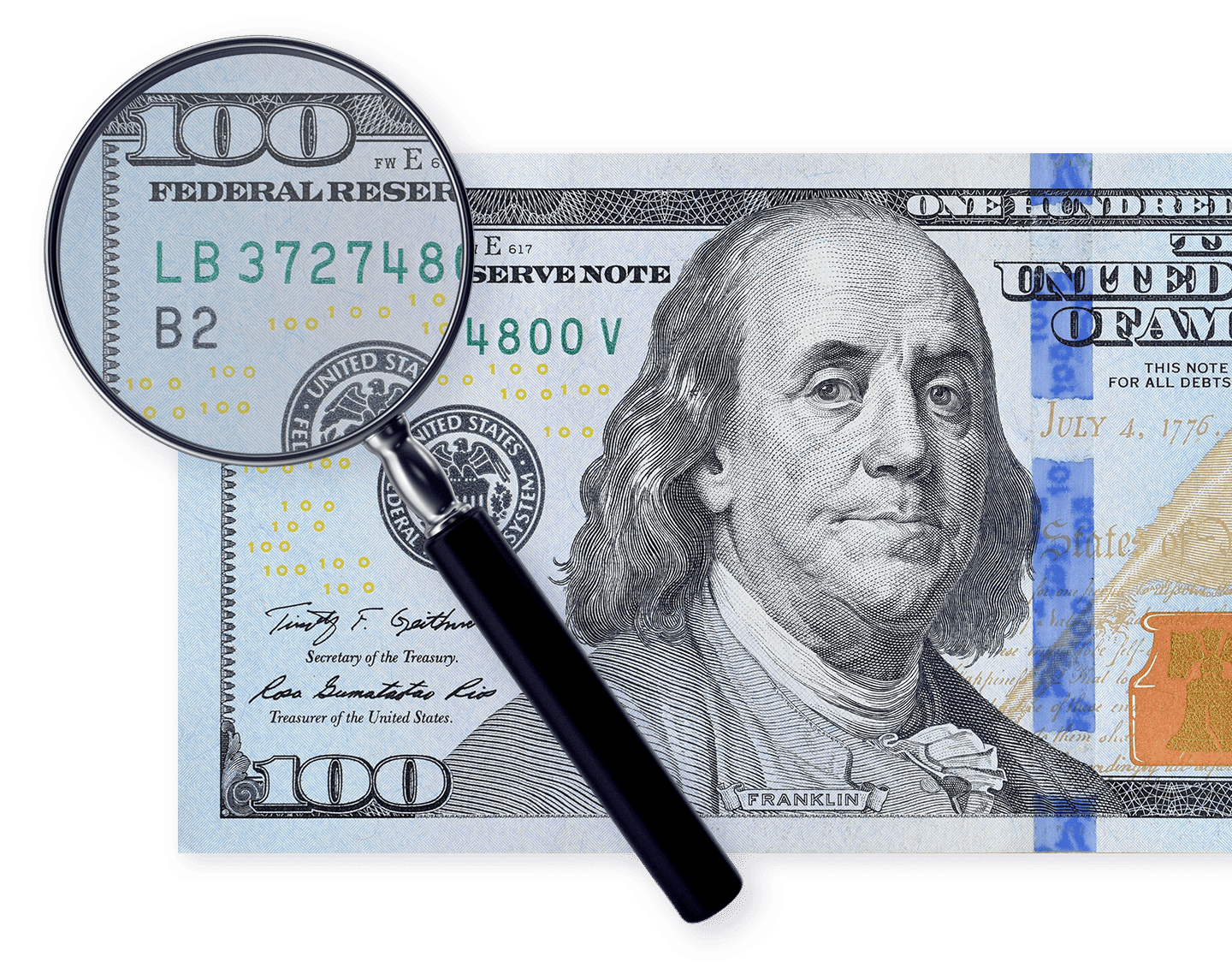 Anti-money laundering (AML)
Accurately and reliably verify a customer's identity to fight fraud and navigate global anti-money laundering compliance – and avoid reputational and financial damage to your business.
Fast and accurate
identity verification for AML
Ensure your regulated business can navigate global AML compliance regulations without impacting user experience.
Automate identity verification
Verify customer identity with our global suite of products to automate AML processes and meet compliance requirements like sanctions screening and ongoing monitoring.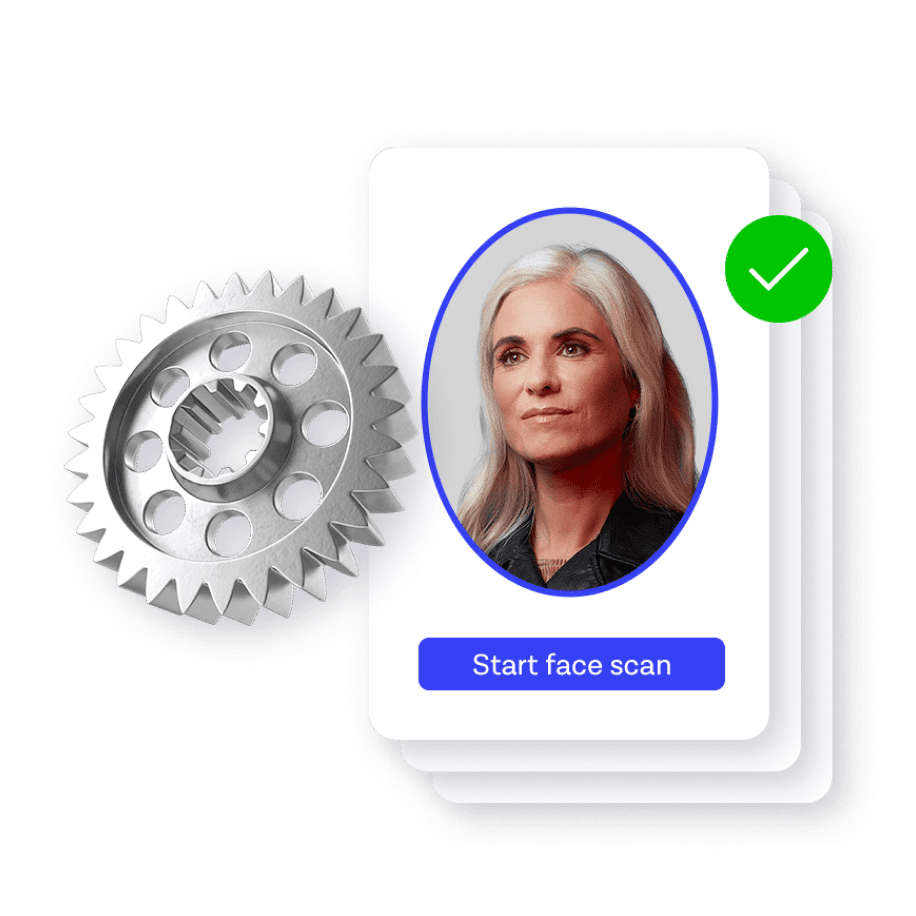 Global coverage for anti-money laundering
Meet AML needs globally and expand wherever you need to do business. Our verifications cover 195 countries and support more than 2,500 documents around the world, so you can meet requirements as you grow.
Supported documents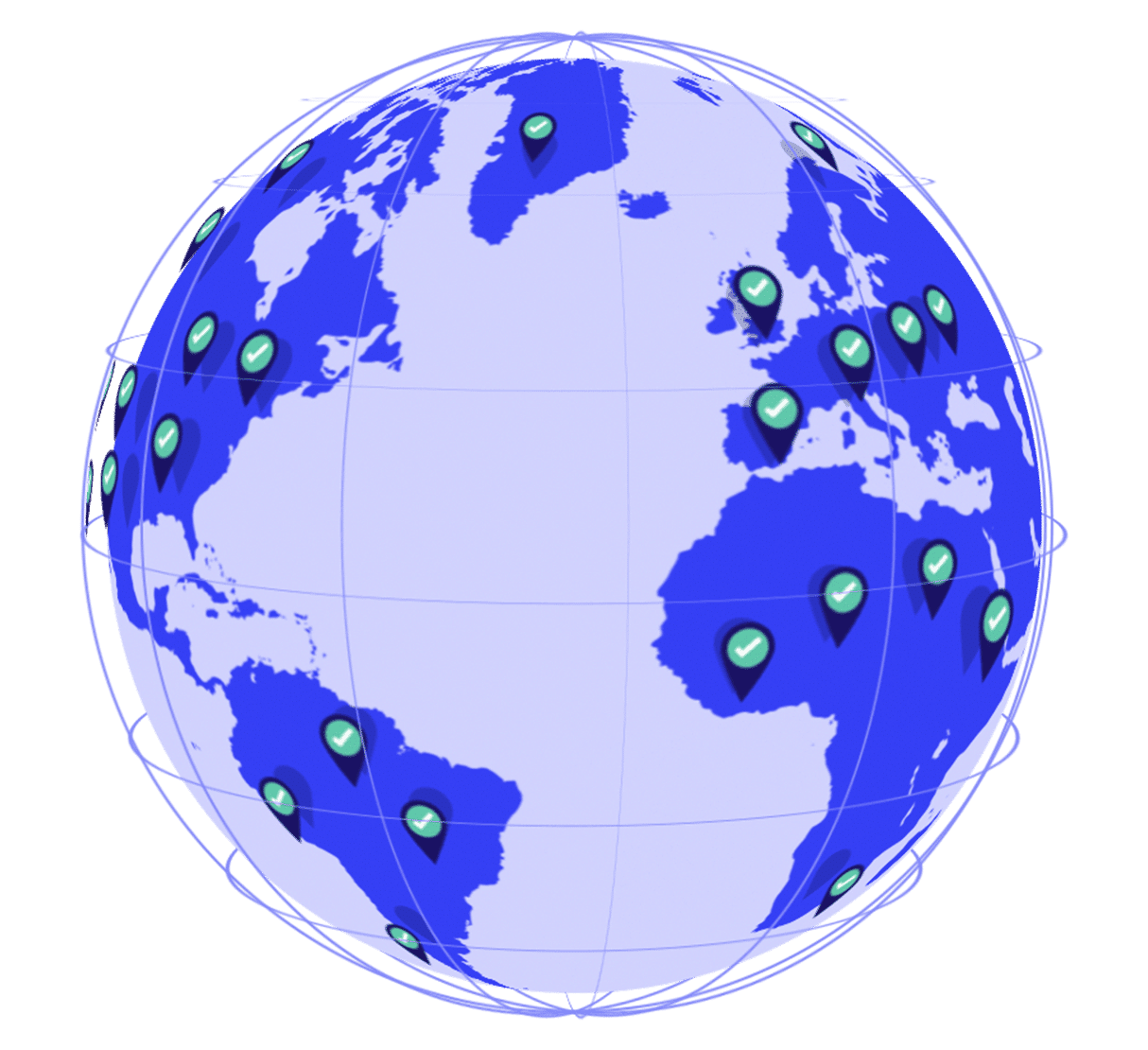 Orchestrate AML verifications
Your business is not one-size-fits-all, so your identity verification shouldn't be, either. Create workflows for different customer journeys in Onfido Studio that are tailored for user and market needs.
Onfido Studio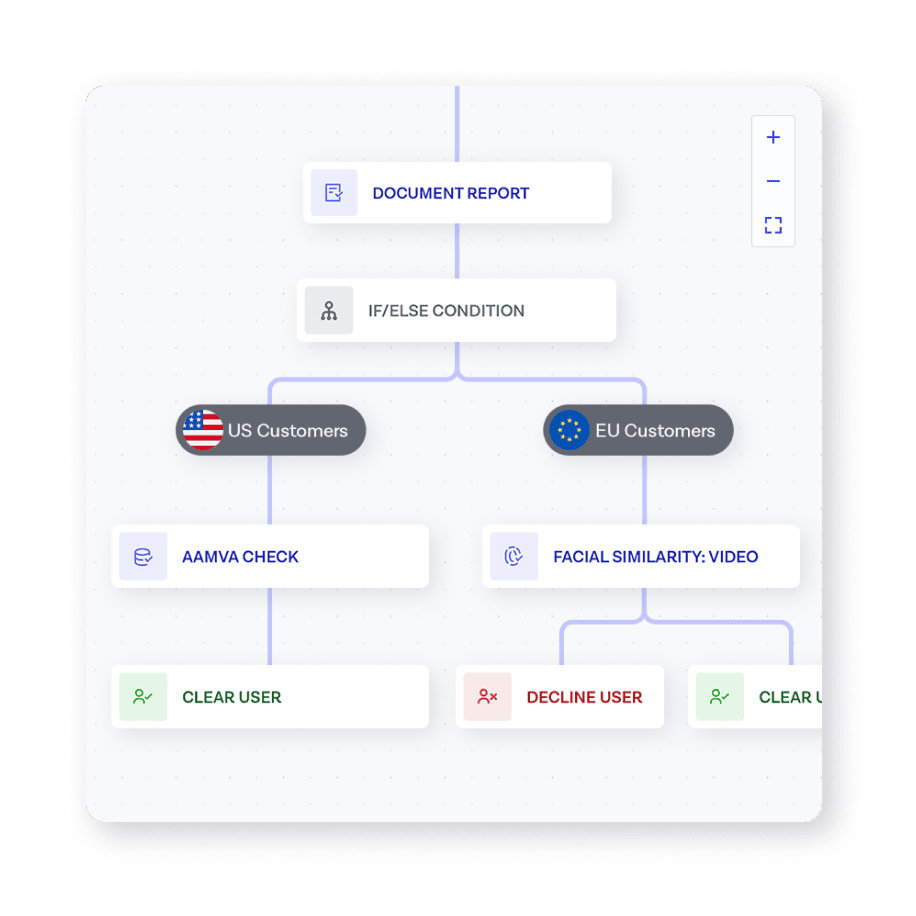 Discover Onfido for AML
Document Verification
Biometric Verification
ID record
Watchlist and ongoing monitoring
The partnership provides the identity ​​verification technology and expertise we need to deliver an industry-leading offering. It enables us to automate many of our KYC processes and integrating it into our existing technology is proving to be seamless, making onboarding much smoother for our customers.
Boris Chaikin, CEO, Soft2Bet
Onfido have really aligned with our priorities, working with us to achieve our desired delivery by rapidly responding and iterating on their offering. Direct contact between our engineering teams has fostered a mutually beneficial partnership — identifying problems early, collaborating on solutions and improving the overall integration.
Lewis Tuff, Lead Platform Engineer, Revolut
Read Revolut case study
Onfido consistently delivers higher pass rates than any other provider — and they're able to do this without compromising on speed or security. This has helped significantly reduce the cost of manual review as we onboard more new, global users to our platform.
Nate Spanier, VP Global Payments and Expansion, Remitly
Why choose Onfido for AML?
Our solution verifies a customer's identity in seconds so you can satisfy compliance requirements, monitor customers against watchlists, and protect against fraud.
FAQs
Anti-money laundering refers to laws, regulations, tools and processes that make it harder for criminals to hide the origin of illegally obtained funds acquired through crimes ranging from drug trafficking, tax evasion, fraud, terrorist financing or major corruption schemes. Since the criminals need to move the money through financial institutions or legitimate businesses, those businesses are responsible for monitoring and reporting suspicious transactions. Regulated businesses face steep fines and other consequences for not complying with AML regulations. To meet AML requirements, financial institutions must undergo sophisticated monitoring and money laundering risk assessment to detect suspicious transactions of customers. They do this through conducting KYC processes.
According to the United Nation Office on Drugs and Crime, money is typically laundered in three stages before finally being released into the legal financial system: placement (moving the funds away from direct association with the crime), layering (transactions meant to conceal the trail to avoid detection), and integration (making the money available to the criminal from what seem to be legitimate sources, like luxury purchases or investments).
Failure to comply with anti-money laundering regulations can result in heavy AML sanctions and fines, so it's in the interest of financial institutions to make AML regulations a top priority. The UNODC estimates that the amount of money laundered globally in one year is 2% to 5% of global GDP, or between $800 billion to $2 trillion. Money laundering is by definition associated with criminal activities, which can range from illegal arms sales, terrorist financing, smuggling, corruption, insider trading, fraud, and cybercrimes. There are many reasons that AML is important, ranging from business protections to moral responsibility.
Follow KYC measures. AML compliance starts with knowing who your customer is by performing identity verification. This includes verifying the personal information details the user provides with an ID Record check, or proof of address. KYC also checks that funds are from a legal and legitimate source. Undertake the necessary customer due diligence processes. Customers who are considered higher-risk require more thorough due diligence, such as enhanced due diligence (EDD). Find out more about the difference between CDD and EDD. Maintain up-to-date records for higher-risk customers. Monitor customer accounts for suspicious activity via Watchlist checks and report any flagged transactions in accordance with relevant regulations. Enforce sanctions against individuals or entities that fail to comply with regulation or are found to be on blocked lists.
The KYC process is a part of AML and aims to stop such schemes in the early stage. KYC regulations require a business to identify their customers and assess their risk profile upon onboarding. This is done via customer due diligence (CDD) processes.  CDD processes typically comprise of a series of checks to help businesses verify their customers' identities and assess their risk profiles, and can also refer to ongoing monitoring post onboarding to catch money laundering in subsequent stages beyond the initial deposit. CDD involves analyzing information from different sources, including what the customer provides, and checking information against public and private data sources and sanctions lists. The information you collect depends on the risk profile of your customer, but basic CDD requires the information about the identity of your customers, such as their name, address and a photograph of an official identity document. An overview of your customer's activities and the markets they operate in, and an overview of any other entities that your customer does business with.
Onfido offers an end-to-end identity verification solution with the Real Identity Platform, giving businesses fast results they can trust without compromising on the user experience. Our document and biometric verifications give assurance that a real user is present and that they are using a genuine government-issued ID that belongs to them, keeping fraud down and helping you meet compliance requirements. Our Verification Suite lets you choose from products to meet your risk tolerance for each user.