We're now ETSI TS 119 461 certified! Learn how we're creating 'verify once, share anywhere' digital identity.
We're now ETSI TS 119 461 certified! | Learn how we're creating 'verify once, share anywhere' digital identity.
We're now ETSI TS 119 461 certified! | Learn more about ETSI technical standards for identity verification, what they mean for your business, and how to stay compliant in our EU KYC guide.
Digital identity

made simple
Create trust at onboarding and beyond with a complete, AI-powered digital identity solution built to help you know your customers online.  Automation allows you to acquire new customers and reduce costs while meeting global KYC and AML compliance.
How can Onfido

help your business

?
The
Real Identity Platform
Put digital trust at the core of every customer interaction. Powered by fast, fair, and accurate AI, the Real Identity Platform brings together a global suite of identity verifications and signals into an easy-to-use orchestration studio.
Multi-layer

fraud detection

Prevent large-scale fraud attacks with a multi-layer approach to fraud detection. Now available as part of the Onfido Real Identity Platform, Repeat Attempts flags when users submit a previously seen identity document — even if it's been altered to contain different data. Known Faces alerts when a face has been seen before. Device Intelligence recognizes risky IP addresses, bots, device integrity and geolocation. Together, these solutions add extra layers of fraud protection with no additional user friction.
See our latest product innovations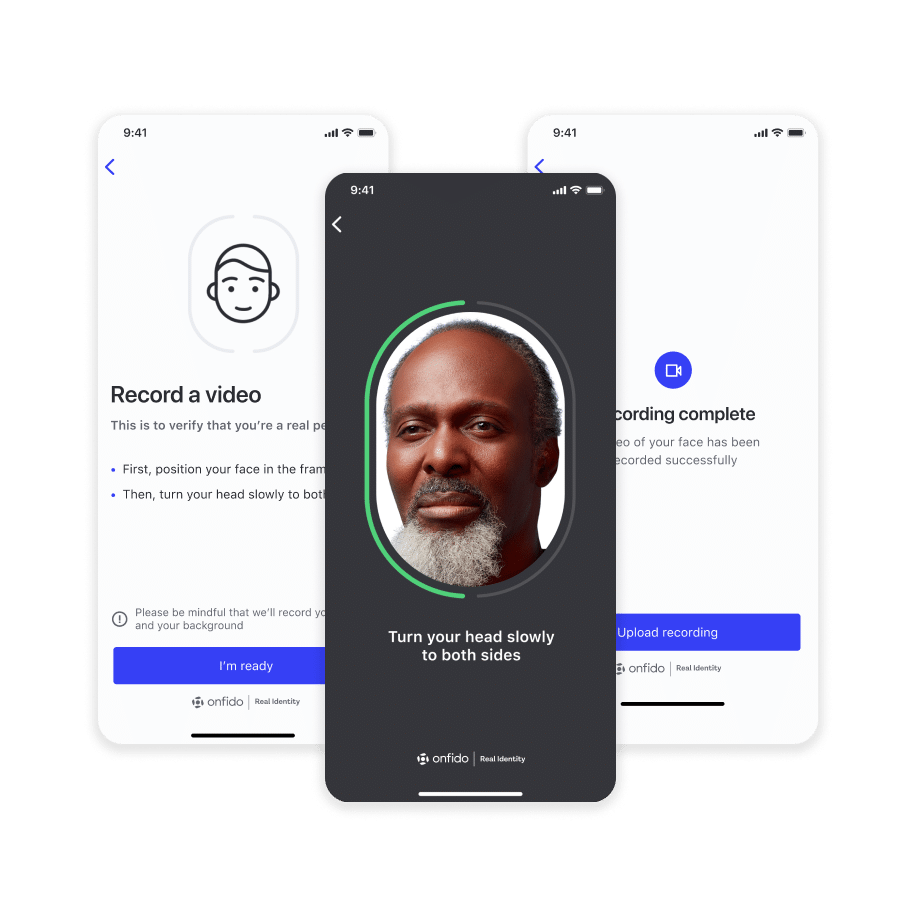 Built by developers
for developers
Take advantage of detailed documentation, product guides, API libraries, and reference materials that help you get up and running with ease.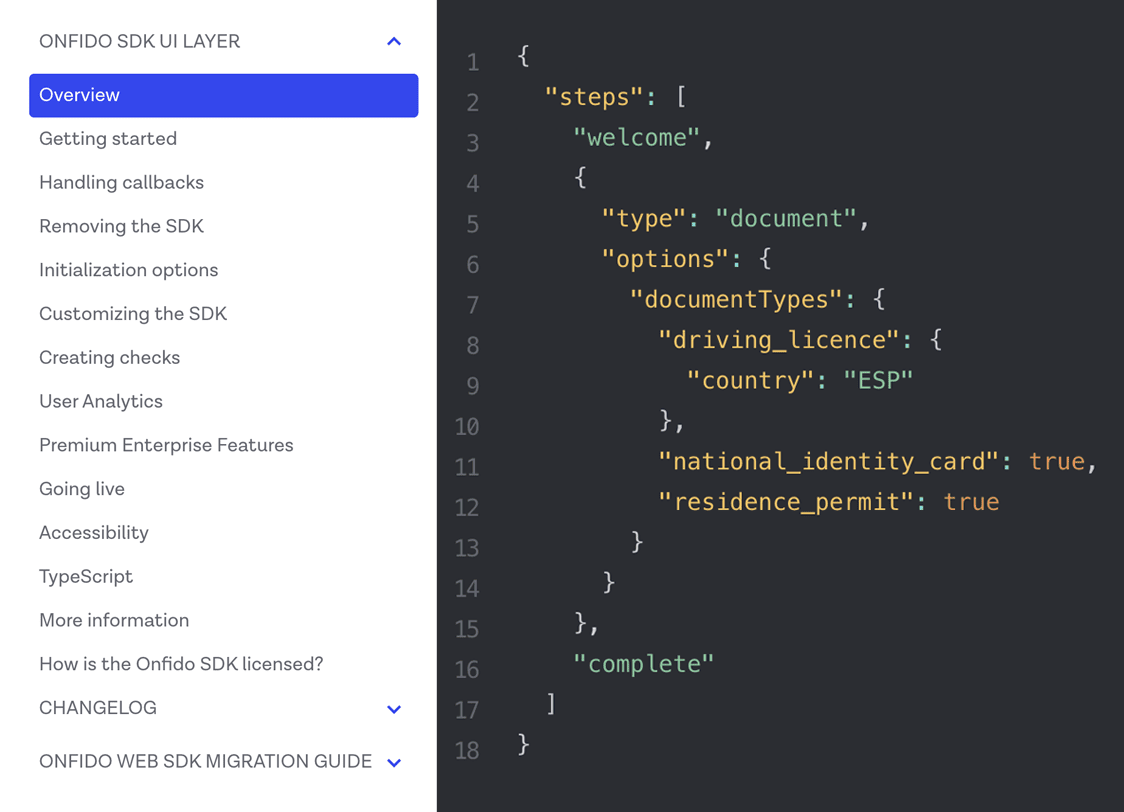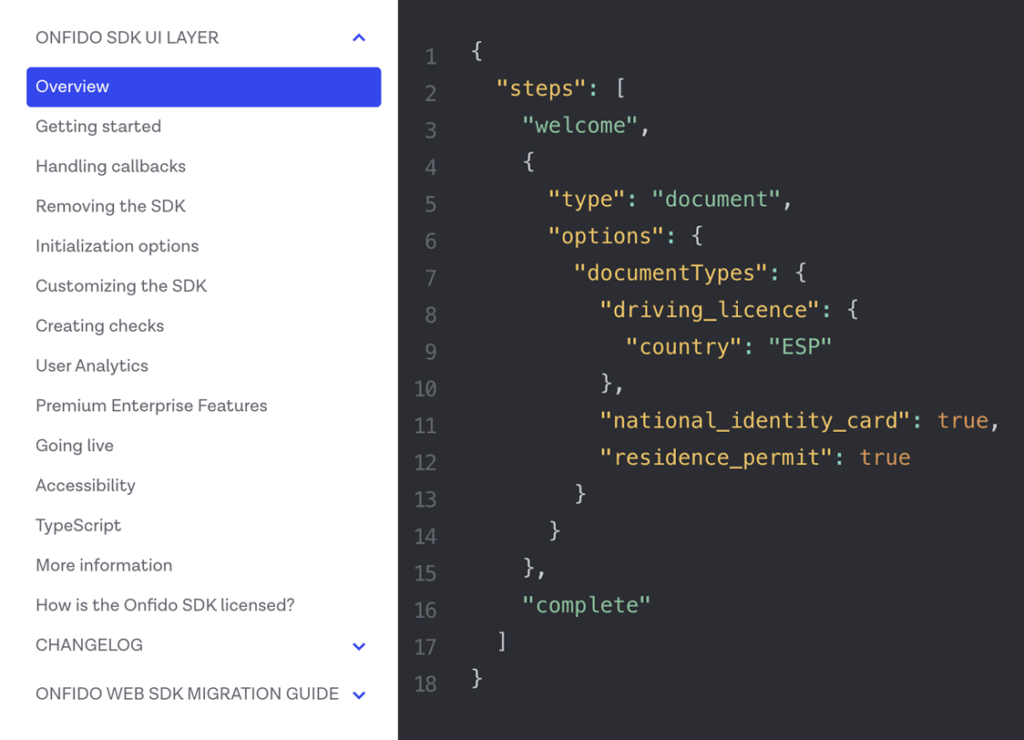 Developer Hub
Get everything you need to configure and integrate with the Onfido Real Identity Platform.
Explore resources
API reference
Make integration quick and efficient using our comprehensive technical reference guides.
Get documentation
Service status
View uptime monitoring and incident tracking or subscribe to get real-time updates.
See status
Recognized as a
leader
With more than a decade of identity verification, fraud detection, and AI development experience, Onfido is recognized as a global technology leader providing automated digital identity and authentication solutions.