Onfido, the global identity verification company simplifying identity for everyone, today announced a partnership with Bank Millennium Poland to automate identity verification for new users signing up for banking services. 
Founded in 1989 as Bank Inicjatyw Gospodarczych BIG SA, Bank Millennium Poland has been a member of Millennium Group (Portugal) since 2003 and today is a nationwide, universal bank offering its products and services to private customers, self-employed professionals, small and medium-sized businesses, and large enterprises. Their services and products include retail, private, business corporate banking, insurance, debit and credit cards, savings accounts, time deposit accounts, investment funds, consumer loans, and mortgages. The bank has been recognised in Polish and international rankings as one of the leaders of digital banking. In 2021 it has been named Poland's Best Digital Bank by Global Finance Magazine.
Bank Millennium is innovating its online customer journey by automating identity verification, making onboarding quicker, simpler and easier. With Onfido's award-winning technology, Bank Millennium users will be able to start their digital journey anywhere, anytime, through a simple and user-friendly online experience that meets regulatory compliance, including KYC (Know Your Customer) and AML (Anti-Money Laundering), and data localisation requirements. 
As an approved identity verification vendor by Polish regulator KNF, Onfido will be used both in digital and branch channels in Poland.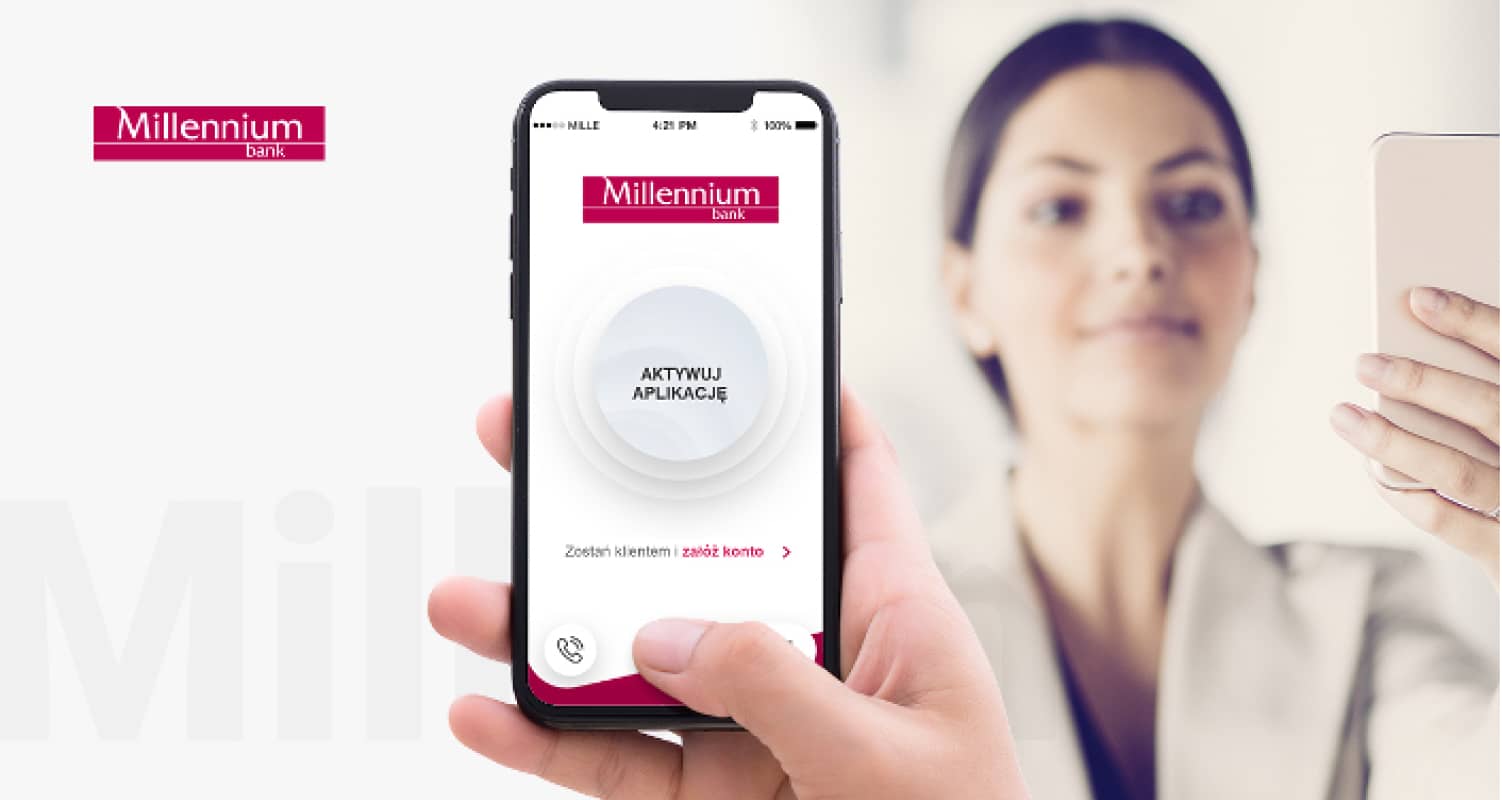 By integrating Onfido's AI-powered identity verification service, Bank Millennium users are able to sign up by simply taking a photo of their government-issued identity document (ID) and a selfie video. Onfido first checks that the ID is genuine and not fraudulent, and then matches it to the user's video of their face. This ensures the person presenting the identity is its legitimate owner and is physically present. 
"
Opening an account by selfie is very convenient and customers are happy to use this method. We wanted to make our process even more user-friendly and accessible on most devices, and that is why we chose to work with Onfido. We based the changes on a detailed analysis of our onboarding flow, we also looked at best market standards and, as always, we took into account the opinions of users. Now new customers finish the process already logged in to the application, with an active account that they can immediately use.
"
Halina Karpińska, Director of the Electronic Banking Department at Bank Millennium
About Bank Millennium
Bank Millennium is a nationwide modern bank, which offers its services to all market segments via a network of branches, a network of relationship managers as well as electronic banking. The Bank uses state-of-the-art technologies and draw on best banking tradition, successfully competing in all segments of the financial market.
Bank Millennium is a digital bank, and strives to become the most personalised bank in Poland. Its priority is to make clients' everyday lives easier by offering them comfortable and intuitive access to financial and non-financial services. Customer centricity and proper care for the highest quality customer experience are the key to all changes introduced by the Bank - carefully listening to customers, observing their preferences and testing services with them in the banking User-Experience Lab.
The Bank has built its knowledge of the Polish financial market on the many years of experience in providing service to corporate and individual customers, now adding the financial know-how and international expertise contributed by Banco Comercial Portugues (Millennium bcp) - Portugal's largest commercial bank and the strategic shareholder of Bank Millennium.
Thanks to its subsidiaries and partners the Bank has for many years been operating on all financial markets, thus delivering to Customers comprehensive financial services, all in one Institution.
The Bank is the centre of the Bank Millennium Group, which also comprises: Millennium Leasing, Millennium Dom Maklerski, Millennium Towarzystwo Funduszy Inwestycyjnych, Fundacja Banku Millennium, Millennium Goodie, Millennium Bank Hipoteczny.
"
In today's digital age, consumers increasingly expect a user-friendly experience where they can easily prove their real identity while knowing it's secure. Poland is seeing fast acceleration of the digitisation of financial service offerings, and we're very happy to be partnering with one of the most innovative banks in the Central Eastern Europe region. We pride ourselves on delivering access to online services that both detect and prevent fraudulent attempts while enabling the business to scale and meet regulatory requirements.
"
Oliver Krebs, SVP of EMEA at Onfido