Atlas™

AI

Automate your user onboarding and identity verification with Onfido Atlas™, the award-winning AI at the heart of the Real Identity Platform. Built using diverse, global datasets and refined over 10 years in partnership with world-leading businesses, Onfido Atlas makes fast, fair, and accurate AI identity verification a reality.
Accurate and automated

AI identity verification
What makes Atlas
special
Atlas AI is built on 10 years of research by a team of 200 engineers to solve one problem: identity fraud. Our unique, micro-model approach is built to reduce bias and verify 95% of customer biometrics in seconds, delivering fair, fast, and accurate AI identity verification for your business.
Ethically built to reduce bias
Bias isn't acceptable, especially when it comes to something as important as identity. Atlas is trained ethically, using global datasets that reflect real-world variations in ethnicity, age, and gender. We work with leading privacy bodies such as the UK Information Commissioner's Office (ICO) to train our AI, and have been recognized by Gartner and CogX for leadership in algorithmic bias mitigation.
Our approach to bias mitigation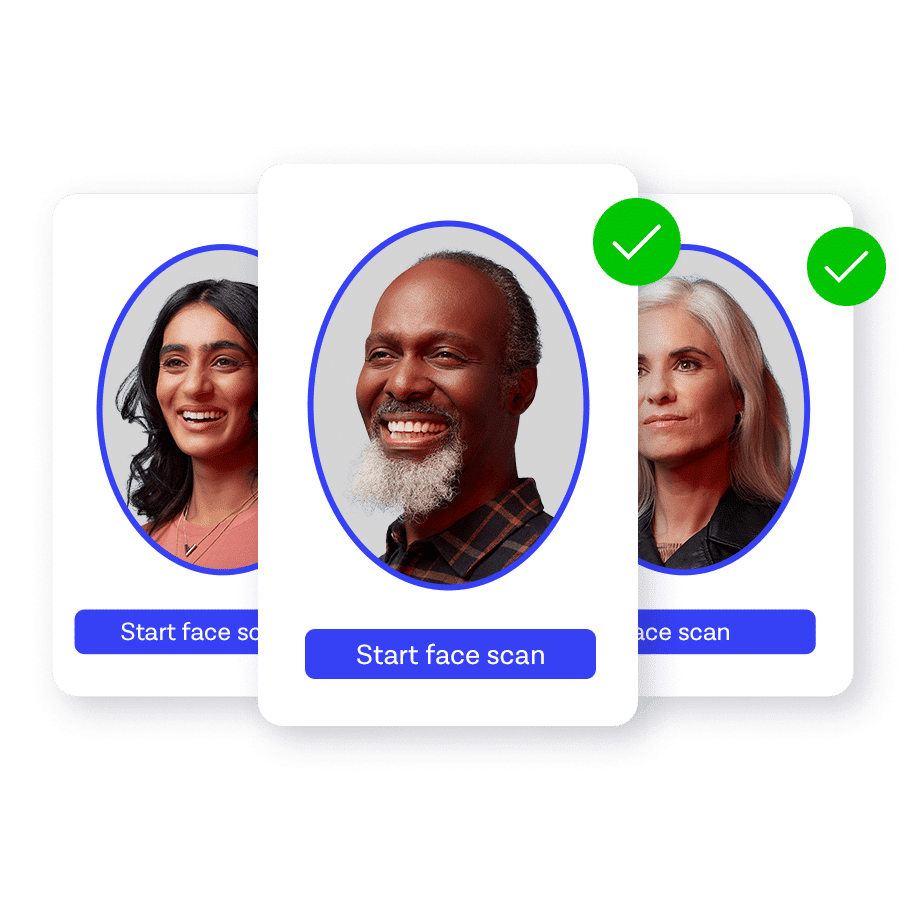 Fully automated identity verification
AI-powered automation handles surges in volume when manual processes can't keep up. With Atlas, our verifications are consistently fast, whether you're onboarding ten or ten thousand people. Atlas processes 95% of biometrics verifications in under 10 seconds. It's how we've helped global businesses like Chipper Cash reduce the time to onboard new customers by 35%.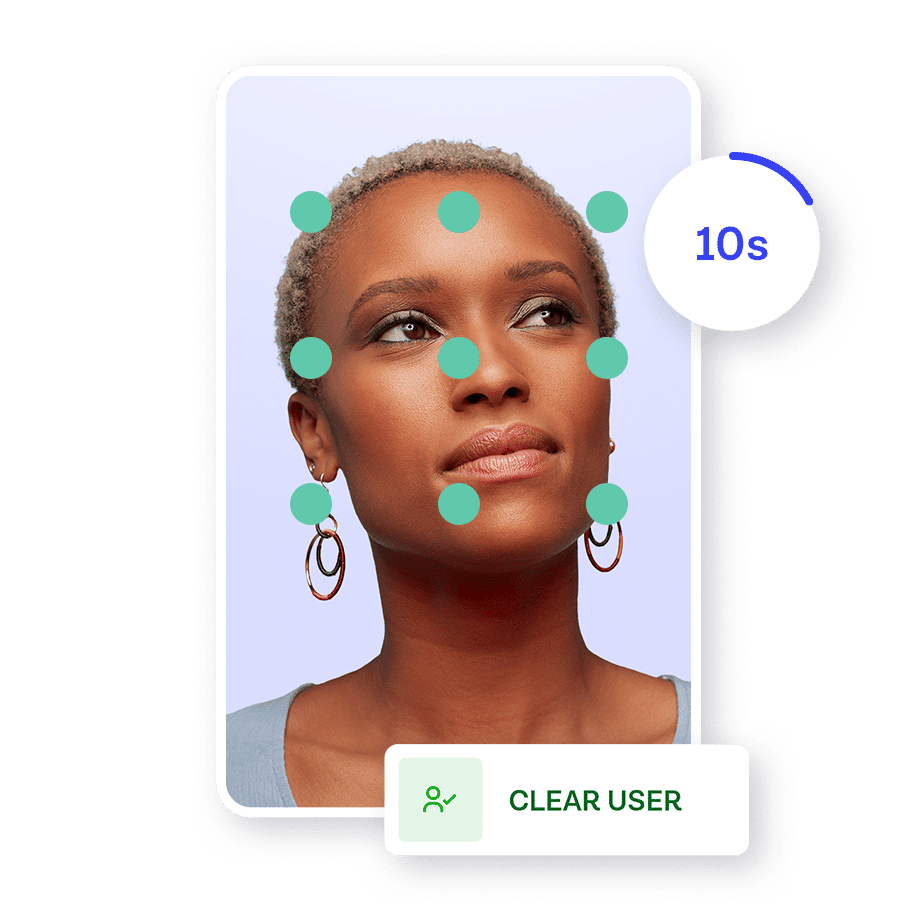 Architecture built for accuracy
Quickly identify and stop fraud attacks with AI trained and tested by our in-house Fraud Lab. Our unique micro-model architecture combines over 10,000 machine learning models trained to detect specific fraud markers. Our micro-models analyze pixel-level variations in document color, shape, and texture to accurately assess authenticity. Atlas detects up to 50% more document fraud than approaches using generalized models.
Explore Fraud Lab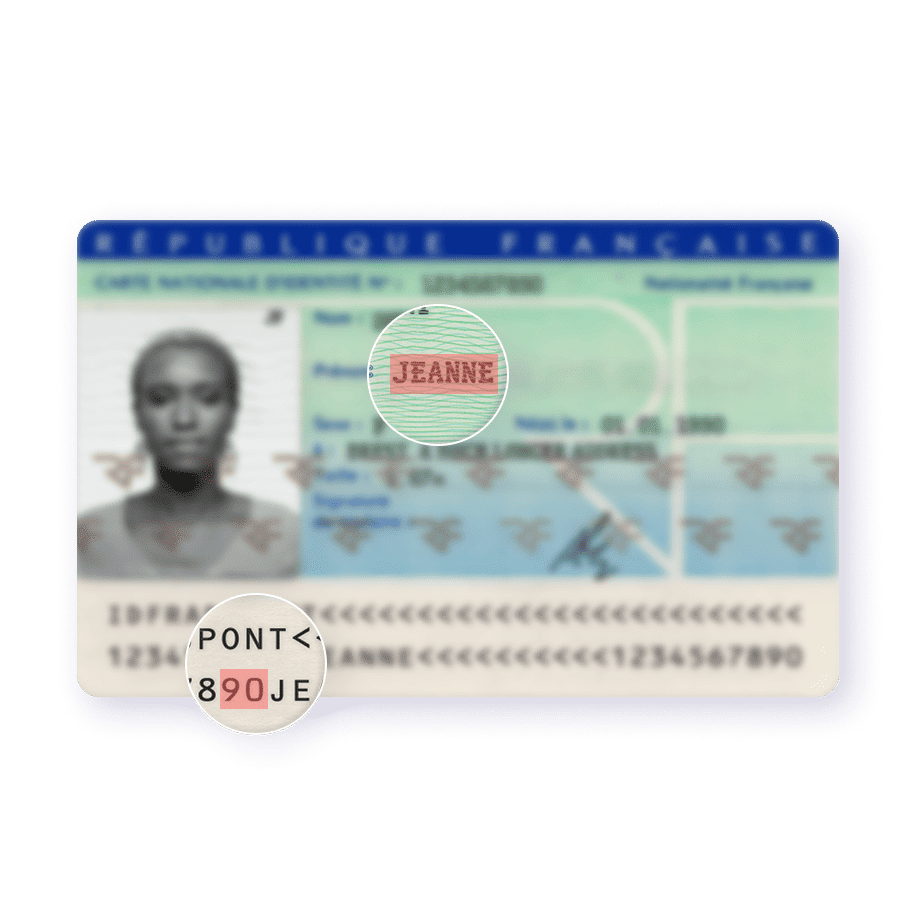 Take an interactive tour of the platform
Explore the full range of verifications and features, including a guided, clickable demo of the Studio orchestration tool.
Take a tour
Interested in learning more about
Atlas AI

?
Explore more of the

Real Identity Platform
FAQs
At Onfido we use AI to provide automated digital identity verification for 800+ businesses worldwide. Our proprietary AI, Atlas™, has been built over 10 years by a dedicated team of hundreds of researchers and engineers to make our analysis fair, fast and accurate. Atlas' analysis helps businesses acquire more customers, navigate global compliance, improve operational efficiency, and prevent identity fraud.
What makes Atlas AI fair, fast, and accurate?
Fair. Atlas has been trained on balanced datasets that are representative of real-world variations in race and ethnicity to

mitigate AI bias.

Fast. Atlas processes 95% of ID verifications in under 10 seconds – a year-over-year improvement of 54%.

Accurate. Atlas is built in-house using a unique micro-model architecture that combines over 10,000 models trained to detect specific fraud markers.
Onfido takes privacy seriously and is continually looking at ways to manage and mitigate data protection and security risks for you and your customers. Where possible we pseudonymize, aggregate, and de-identify information to protect users' privacy and reduce security risks.
Onfido takes algorithmic bias very seriously — we train our data on balanced datasets accounting for real-world variations in race, gender, and age, and we have developed our approach to training data in partnership with the Information Commissioner's Office in the UK.
At Onfido, security and compliance are essential to our mission. We are SOC 2 Type II compliant, ISO 27001 Certified, engaged in an ongoing bug bounty program with YesWeHack, and ensure that our micro-models are trained in a secure environment.