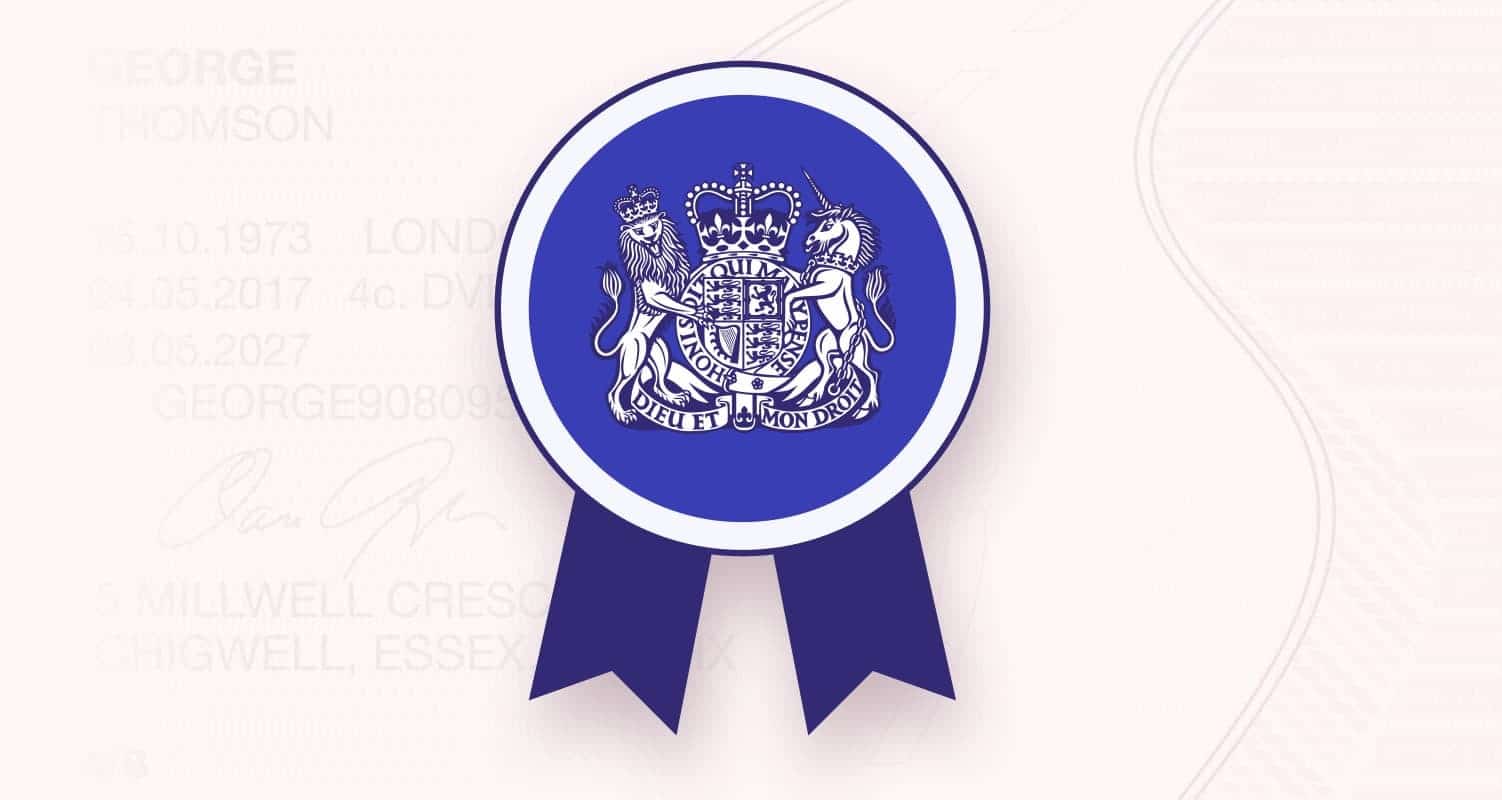 Onfido, the global automated identity verification provider, announced it has achieved certification for high confidence profile H1A under the UK Digital Identity and Attributes Trust Framework (UKDIATF). The certification serves use cases where a higher confidence level in digital identity verification is required.
What is the UK digital identity and attributes trust framework?
The trust framework is part of the UK government's wider plan to make it easier and more secure for people to prove their identity online. It provides a set of rules for organisations to adhere to in order to provide secure and trustworthy digital identity. The Home Office now recommends companies use identity service providers (IDSPs) that meet the trust framework standards for right to work, right to rent, and Disclosure and Barring Service's (DBS) screening checks.
"
The certification from the UK Digital Identity and Attributes Trust Framework gives organisations across multiple sectors assurance that verified providers, such as Onfido, can care for their use cases, particularly where a high level of assurance is required. I congratulate Onfido on this achievement and look forward to further progress on digital identity initiatives in the UK this year.
"
Nick Mothershaw, Chief Strategist at the Open Identity Exchange
What does the UK digital identity trust framework do?
UKDIATF sets out the UK government's vision for the rules governing the future use of digital identities. It aims to make it quicker and easier for people to verify themselves using modern technology, while creating a process that's as trusted as passports in the physical world. The rules it defines are relevant for identity, attribute, and orchestration service providers.
Identity verification for right to work checks under the UK government trust framework
Following the high confidence certification, Onfido also announced partnerships with The Access Group, a leading provider of business management software and parent company to Legal Bricks, and Amiqus a leading FinTech provider. The organisations required a global provider to automate identity verification seamlessly and securely. Onfido will support their candidate screening process, Right to Work, and DBS checks according to Digital Identity and Attributes Trust Framework with its Real Identity Platform.
"With Onfido Studio, Access Group is creating a superior user journey, modifying the way candidates can prove their identity digitally," said Colin Whipp, Recruitment Sales Director at The Access Group. "We went to full production in just four weeks, providing over 3,000 identity verification checks for Right to Work screenings in the two weeks that followed, with the agility of Studio to scale our operation."
Powered by market-leading technology, Onfido's AI and biometric solution enables organisations to verify identities online, helping them to achieve know your customer (KYC) and anti-money laundering (AML) compliance at scale and with the assurance of working with an accredited IDSP.
"Public sector organisations and regulated businesses are adapting to deliver digitally enabled service models. User and employee expectations of a simple online process are a significant driver towards this new way of working," said Callum Murray, CEO at Amiqus. "We're pleased to be part of this new approach, powering background checks and screening thanks to our partnership with Onfido. By providing the highest levels of identity proofing, applicants are able to prove their status and manage onboarding processes wherever they are and at a time to suit them. The days of photocopying and in-person manual review are now in the past."
"Businesses needing to verify user's identity digitally for Right to Work, Right to Rent status, DBS, or access regulated products or services, can streamline this process with digital identity verification that can also improve to improve accuracy and reduce fraud," said Matt Peake, Global Director of Public Policy at Onfido. "The high confidence certification from the UK Digital Identity and Attributes Trust Framework gives our customers continued assurances that we are meeting best-in-class standards, now and into the future."
Looking for a comprehensive guide to EU and UK KYC requirements?
Our report walks through the regulations and standards that impact KYC in the EU and UK, what the future has in store, and key considerations for businesses conducting KYC now.
Download the guide