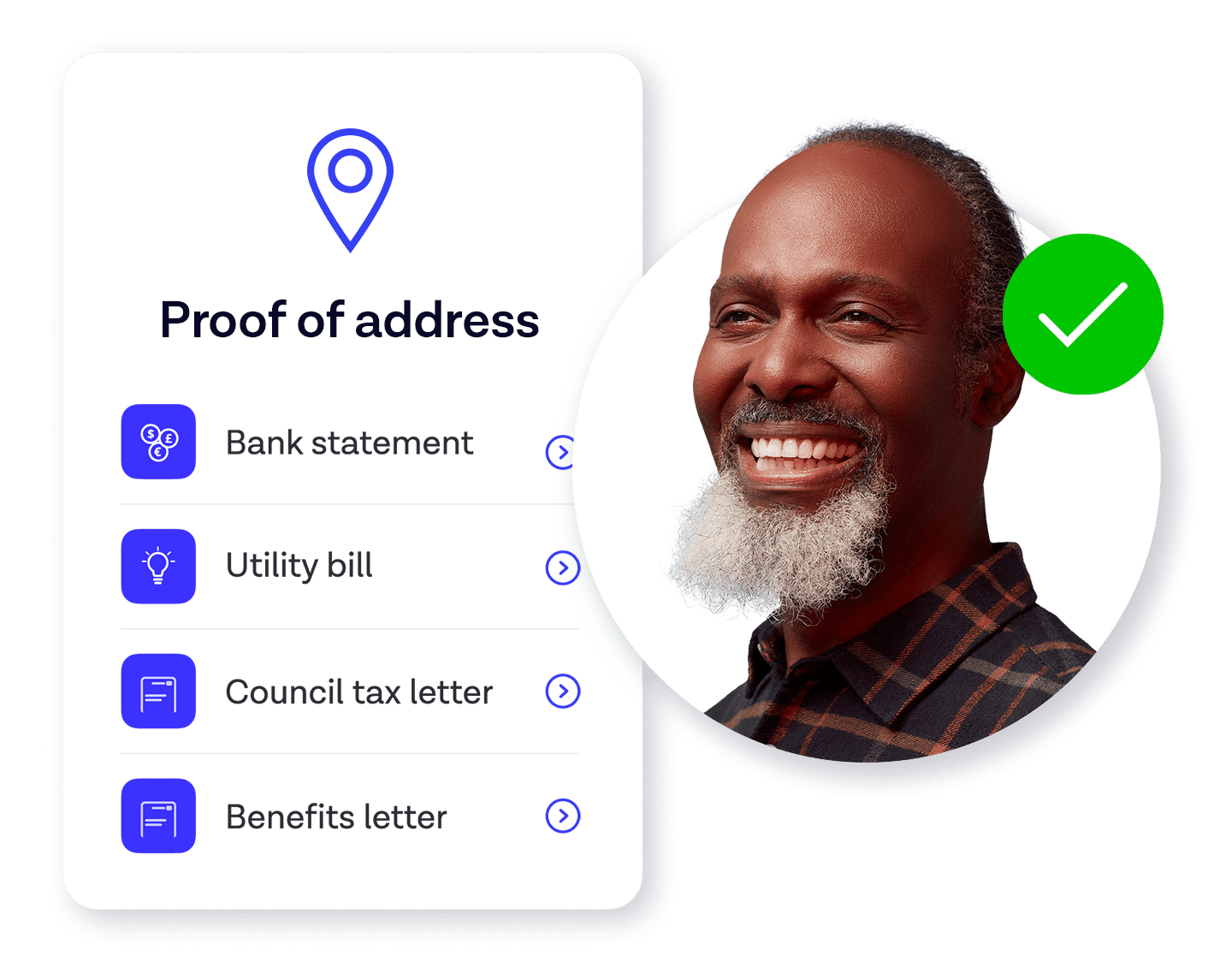 Proof of Address Verification
Enhance identity assurance with address verification. Onfido's address verification solution helps you meet customer due diligence requirements by certifying PoA documents. Allow customers to verify their address online via mobile, desktop or across devices. All as part of one simple onboarding step.
Address verification service
Our automated address verification service makes the process seamless, secure, and simple for you and for your customers.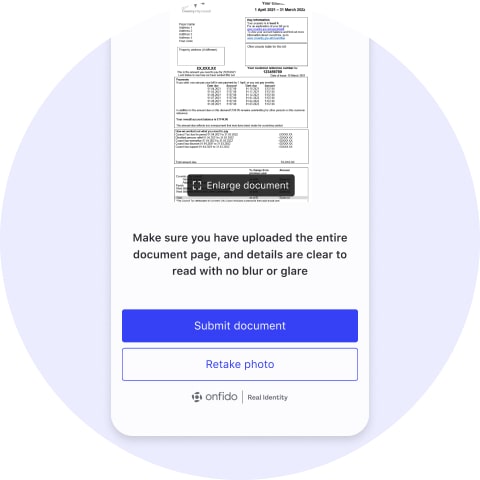 Customers take a picture of a supported address verification document, such as a bank statement or utility bill.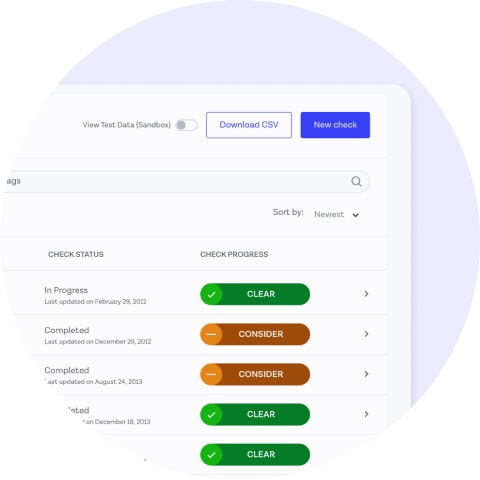 Address verification results show in the Onfido dashboard so you can automate decisioning.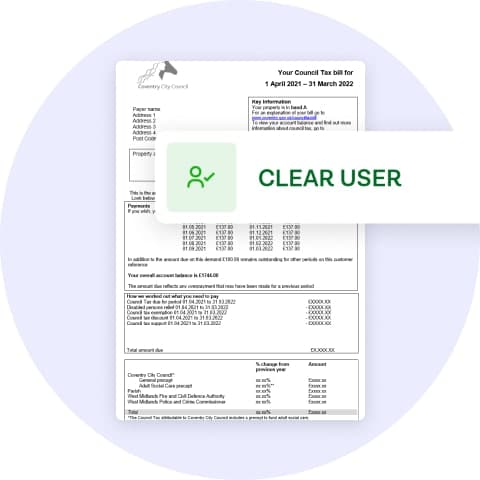 We return a clear, consider or null result depending on document quality, data matching, and authenticity.
Navigate AML regulations
More easily meet KYC and AML compliance with automated address verification software at customer onboarding. Verify supported documents and combine address verification with other verifications and signals available in our verification suite to create compliant onboarding workflows.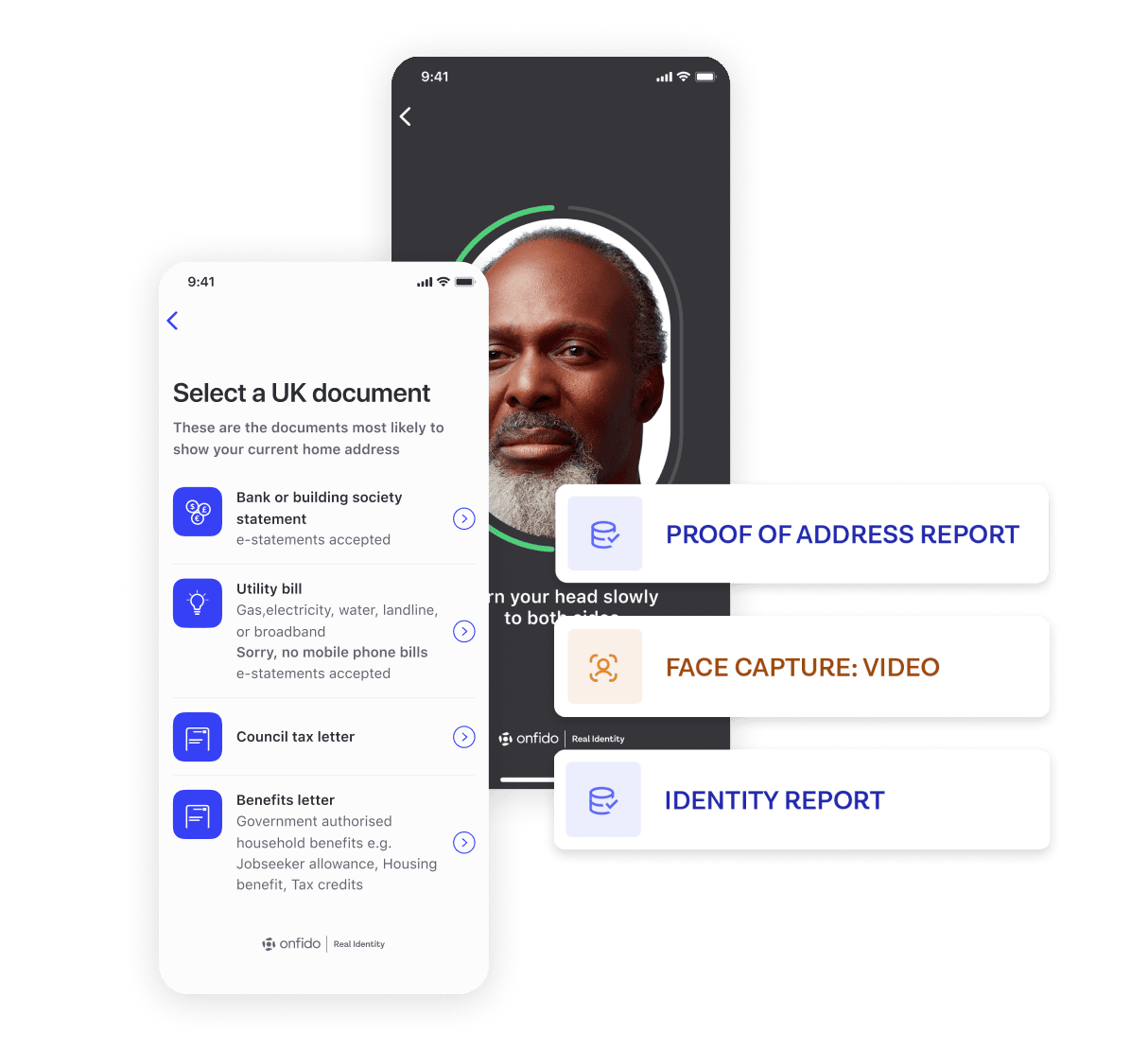 Higher efficiency, lower costs
Swap manual, inefficient, time-intensive processes for an automated address verification service. Onfido's Proof of Address report allows you to perform necessary checks as part of your existing digital verification process. We scale to meet demand, so you don't need to build large teams to enable growth.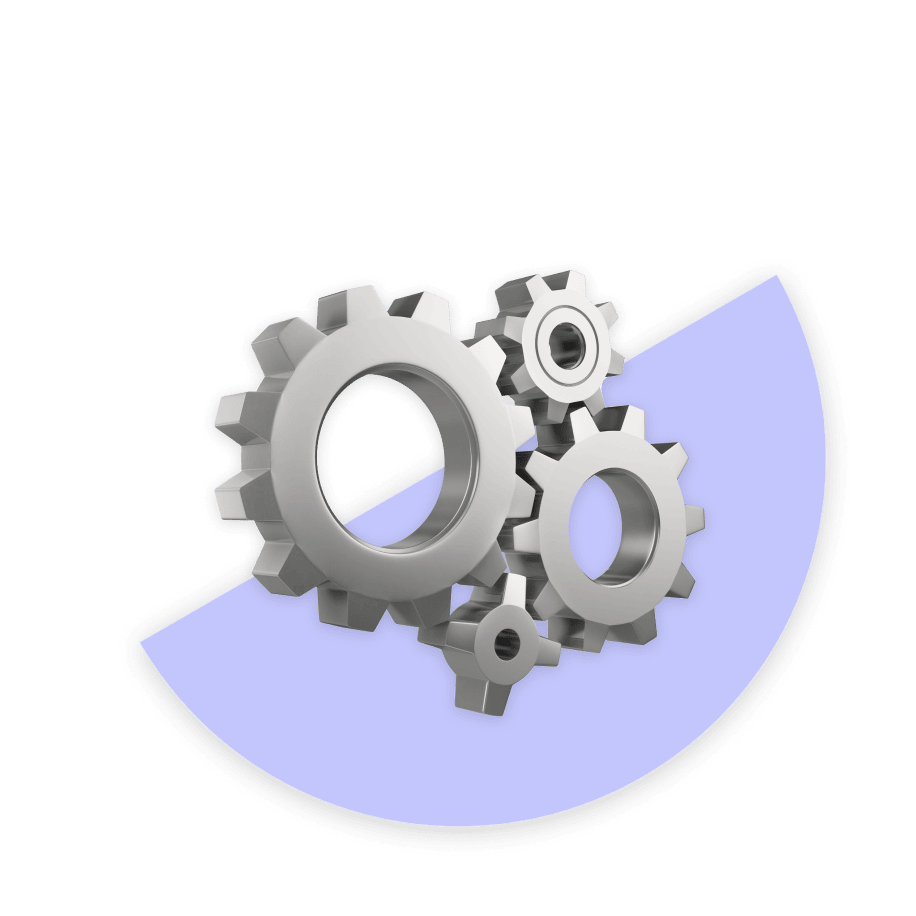 Build trust and confidence
Onfido's address verification software offers best-in-class analysis of submitted documents to assure document integrity and a verified address match with the applicant.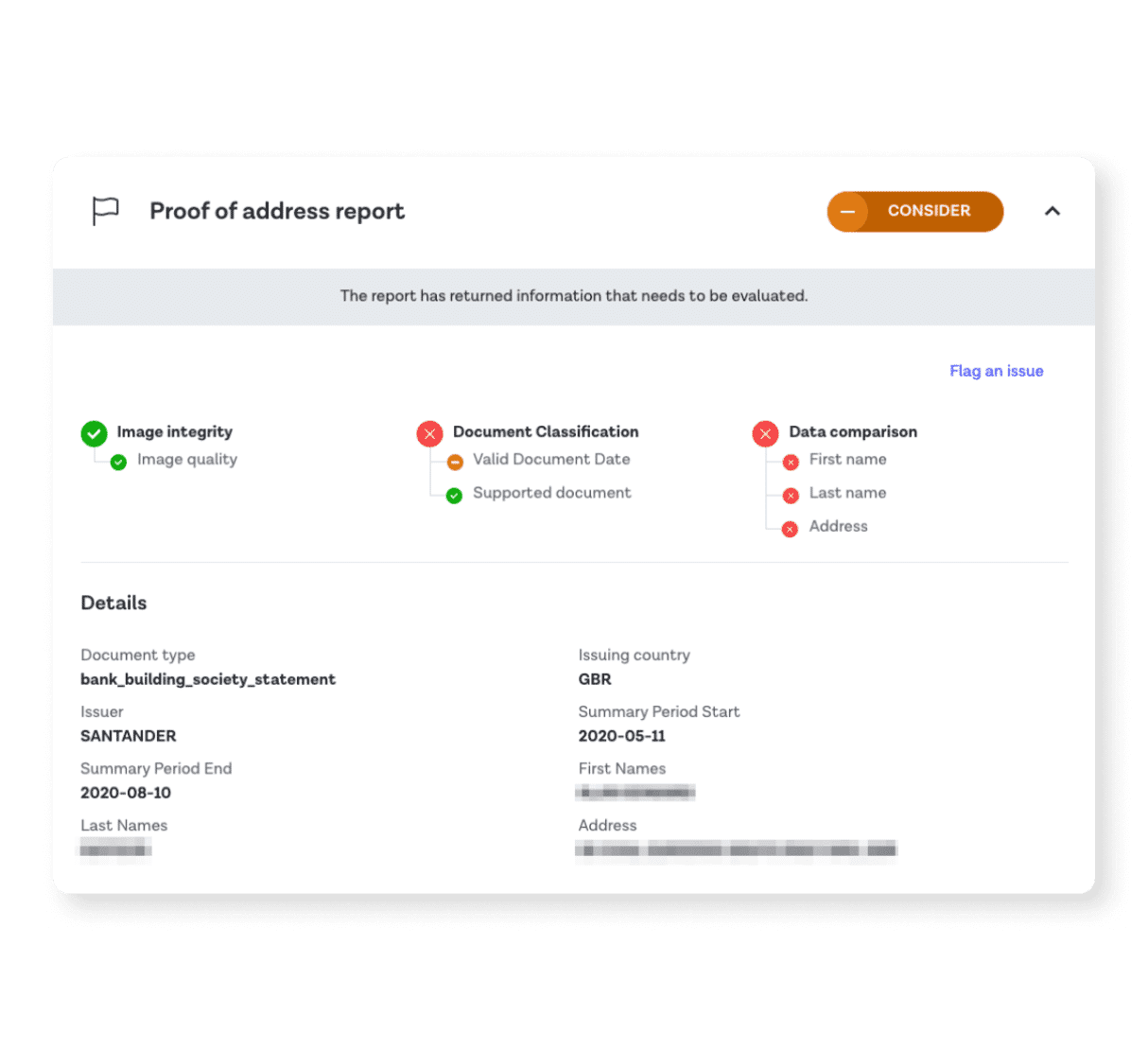 Our partnership with Onfido allowed us to verify our users twice as fast as before, and remain compliant with regulations and law — which is the most important thing in our business, as well as making the verification process even more smooth for users.
Daumantas Barauskas, COO, Genome
Read Genome case study
FAQs
Onfido supports the following address verification documents:
Bank Statement or Building Society Statement (issued within the last 3 months)

Utility Bill including electricity, water, gas, broadband, landline (issued within the last 3 months)
Onfido supports these documents for the countries listed below: 
United Kingdom

European Economic Area (excluding Greece, Cyprus and Bulgaria)

United States of America

Canada

New Zealand

Australia

Hong Kong

Singapore

Philippines

Indonesia

Vietnam

Mexico

Brazil

Argentina

Ghana

Ivory Coast

Kenya

Nigeria

Senegal

South Africa

Tanzania

Uganda
Additionally for the UK, we also support Council Tax letters and Benefits Letters (e.g. Job seeker allowance, House benefits, Tax credits) issued within the last year.
For more information, see the full list of address verification supported documents.
You will receive an address verification result once a user has captured and uploaded a supported document using the Onfido SDKs, or directly via the API. 
The proof of address report checks whether the user's information matches that on the document, and that the document has a valid date of issue. 
The report will return one of three results in the dashboard:
Clear: No issues detected, the user may proceed

Consider: There may be some issue with the document (for example it is the wrong type of document) 

Null: The PoA document is from an unsupported country
Need technical support? Find out more about our proof of address report and results.
Users capture documents as part of a business's onboarding flow.
A user starts the onboarding process, providing the necessary information.

When they come to complete the check, the user takes a photo of their PoA document using their smartphone.

On the back end, Onfido's address verification software analyzes the document and returns a result: clear, consider or null.

If the result is clear, the user can continue to the next part of their application, or they might be asked to resubmit a different (supported) PoA document.
For more information about the document capture experiences, take a look at our Smart Capture SDK.