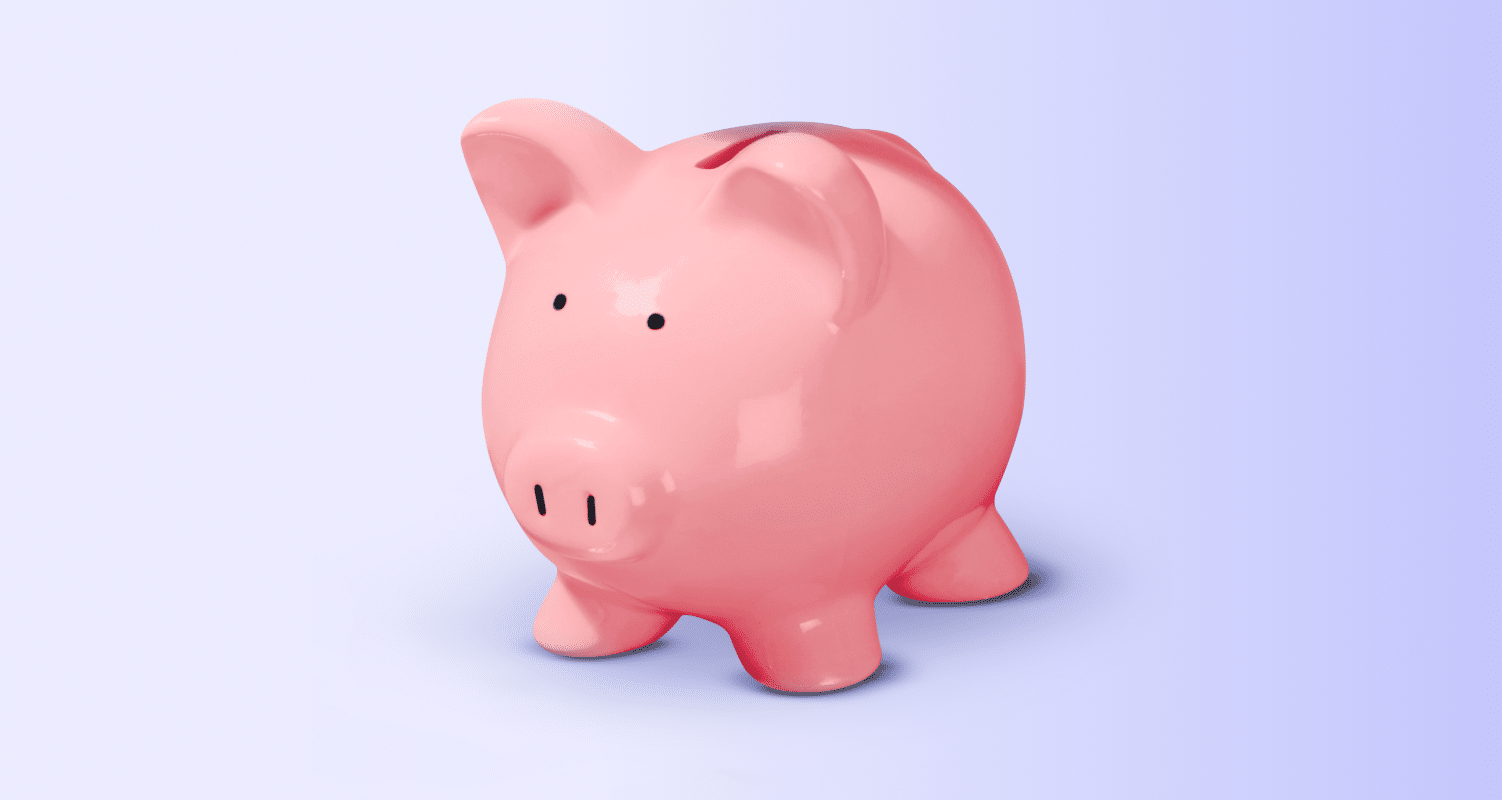 When it comes to regulated industries, identity verification is a non-negotiable. But regulated industries face similar challenges as all other industries when it comes to acquiring new customers – how do I continue to grow at scale while streamlining my costs?
Complex, inconsistent, manual onboarding processes only increase your costs to acquire new customers. Whereas an automated identity platform can help you overcome these challenges, by minimizing customer drop-off and reducing the cost to service someone during the acquisition process.
It's how companies like TBI Bank have reduced their cost to acquire new customers by 66%. Read on to find out more.
Convert more customers at scale
One way to reduce your customer acquisition costs is to get more customers through the door. More customers mean more revenue. By streamlining the customer onboarding process it's more likely that a higher percentage of your customers convert. This, in turn, helps to push down the cost of each customer acquisition.
There are several steps you can take to help improve conversion rates. One way is by removing the friction often associated with manual onboarding processes. By adopting an automated approach to verification, and introducing passive fraud checks that don't impact genuine customers, you'll prevent unnecessary bottlenecks. 
AI solutions can scale up and scale down if you have verification spikes. Manual teams, on the other hand, can't keep up with surges in demand. So you might experience long wait times for verifications during busy times if you rely solely on manual reviews
Improving the turnaround times of identity checks will also help to maximize conversion and minimize drop-off. People want access to your services, fast. Better turnaround times means they aren't kept waiting at the door and are less likely to drop off and head over to one of your competitors.
How does Onfido help you convert customers at scale?
Onfido's identity verification solution is powered by Atlas™ AI. Our powerful AI automates identity verification to deliver results in seconds.
Plus, Onfido Smart Capture is a flexible, easy-to-integrate suite of SDKs that improves first-time pass rates and increases document and selfie capture success. It allows you to complete checks in seconds with 90% first-time pass rates.
Our SDKs support image quality enhancements, face detection, advanced document capture features, on-device fraud prevention, and are WCAG level 2.1 accredited for accessibility.
This is how Onfido has helped global businesses meet their strategic goals. Revolut increased the number of customers onboarded by 12%. While KOHO saw a 98% reduction in verification time increasing customer conversion by 15%.
"Onfido consistently delivers higher pass rates than any other provider—and they're able to do this without compromising on speed or security. This has helped significantly reduce the cost of manual review as we onboard more new, global users to our platform." Nate Spanier, VP Global Payments and Expansion at Remitly.
Automate more, give time back to your team
The second way identity verification can help you reduce costs is by automating more of your onboarding processes. One of the biggest bottlenecks you'll face in your onboarding journey is human-led reviews. Remove the need for a manual, human step in the process with an automated solution that allows you to create faster, better experiences for your customers. And it gives time back to your Operations team, so they can focus on high-priority tasks. 
Automation can also help you define customer logic and automate decisioning more efficiently than straight-through processing. This way you can automatically trigger the right experience for every customer with workflows that respond to changing market conditions.
How does Onfido help you automate more decisioning?
The Onfido Real Identity Platform improves fully-automated performance by 12x year-over-year. Driven by Onfido Studio – our mission control for identity verification – you can set smart conditions within your workflows to automate decision-making and improve turnaround time, clear rates, and fraud detection accuracy.
Onfido Studio allows you to:
Set granular conditions to funnel every user through a bespoke journey – from seamless 'happy paths' to granular step-up verification. 

Trigger exactly when to approve, reject, or funnel a customer to an internal manual review process. 

See exactly why an application was approved or rejected so that when you do need to manually review an applicant, you know exactly what that customer needs.
With Onfido, bunq verified and onboarded 5x more users with the exact same operations team. While Chipper Cash are achieving 95% automation rate for verifying customers, for increased operational efficiency at scale.
Prevent more fraud
The final way identity verification helps you to reduce costs is by balancing the impact fraud has on your business with the cost of preventing it. By minimizing your exposure to fraud you help to safeguard your revenue. This helps reduce unnecessary costs lost, so you can focus on what you do best - growing your business.
Passive fraud signals help to reduce friction for genuine customers. They detect fraud without asking genuine customers to go through unnecessary steps. So you can strike the balance between optimizing for growth, versus preventing fraud. 
For when you really need document verification or biometric verification, make sure you have a solution that's ten steps ahead of the smartest fraud on the market. AI models built to specifically detect different types of fraud, and trained on a wide range of datasets will give you more accurate fraud detection.
The more accurate your identity solution the more fraud you detect. Plus it helps to lower your false acceptance rates and false rejection rates, which stops your customers from jumping ship and heading over to a competitor.
How does Onfido help you prevent more fraud?
The Onfido Real Identity Platform is designed to help you build user journeys around your risk tolerance. Want a low-friction journey for most customers but need additional checks for risker customers? Build this flow directly in Onfido Studio. Want to trigger additional high-assurance checks such as NFC for certain documents or geographies? Add this as an option in Studio.
For lower-risk customers, passive fraud detection signals identify fraud before it impacts your business by analyzing geolocation, IP reputation, and device integrity. And when you need that extra assurance, document and biometric verification, powered by Atlas, use unique micro-model architecture that combines over 10,000 models trained to detect specific fraud markers. 
It's how we detect up to 50% more document fraud than generalized approaches. And helped companies like MACH reduce fraudulent accounts by 93% compared with less sophisticated microcharge verification.
Find out how Onfido's solution could help you reduce your customer acquisition costs.
Get in touch