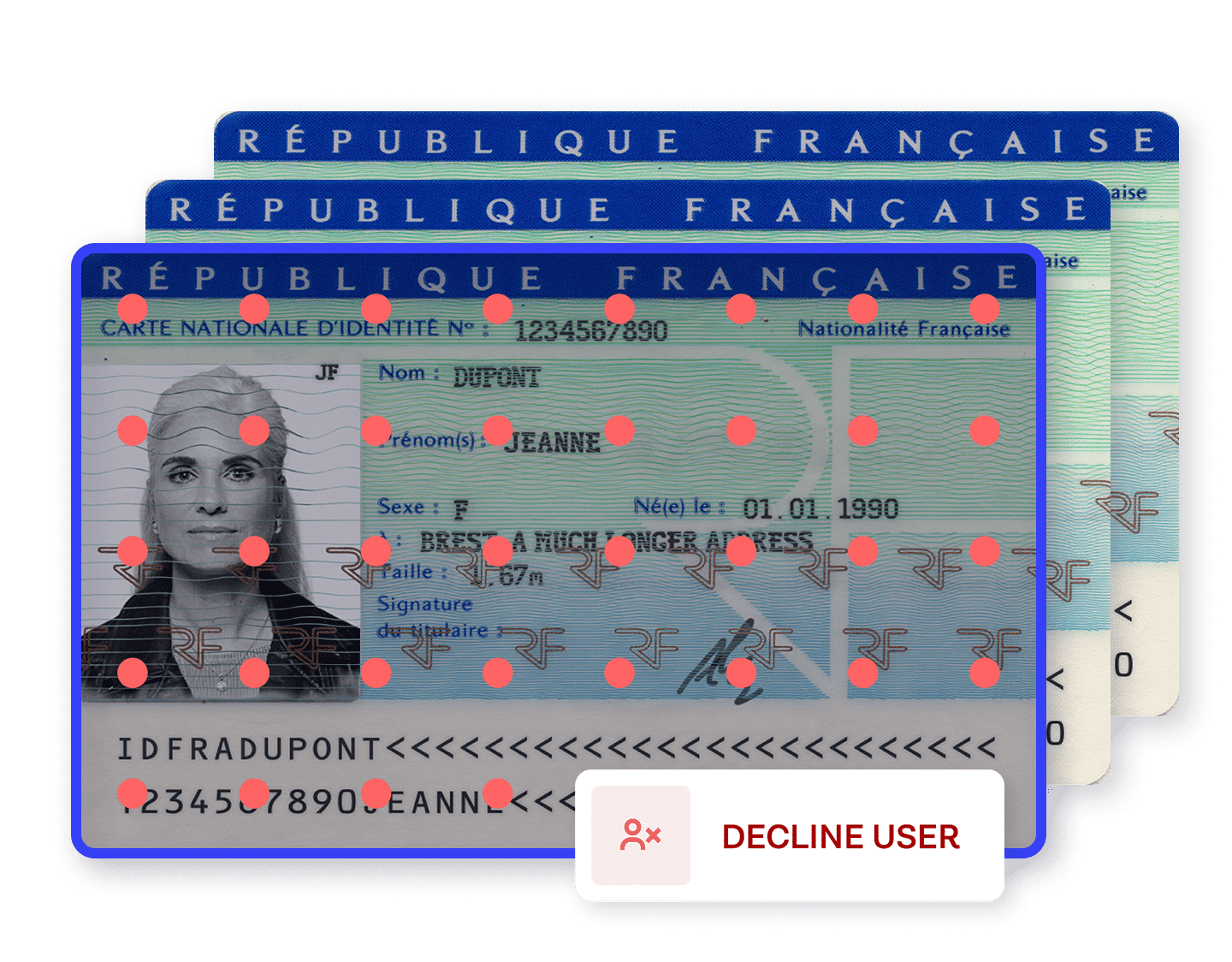 Repeat Attempts
Keep your business safe from fraud exposure, losses, and reputational damage. Onfido Repeat Attempts flags when different variations of the same identity documents are used at onboarding without causing friction for your genuine customers.
Catch repeat document fraud
Repeat Attempts works in the background at document verification and notifies you when an identity document has been submitted for verification at least once before — even if attributes, such as date of birth, appear differently.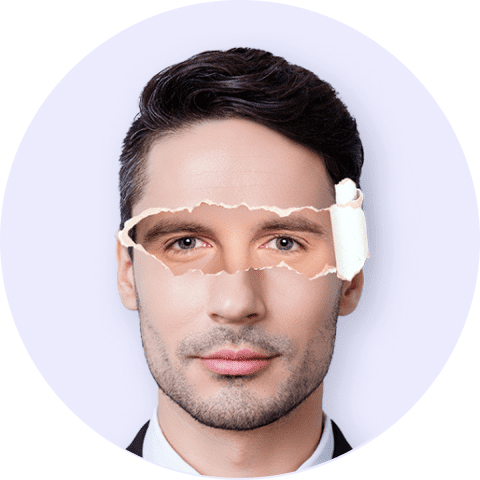 Protect your business from synthetic identity fraud and fraud rings.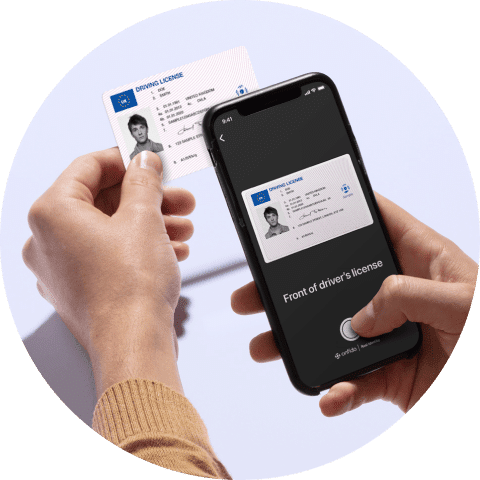 Optimize the user experience and protect against fraud in real time.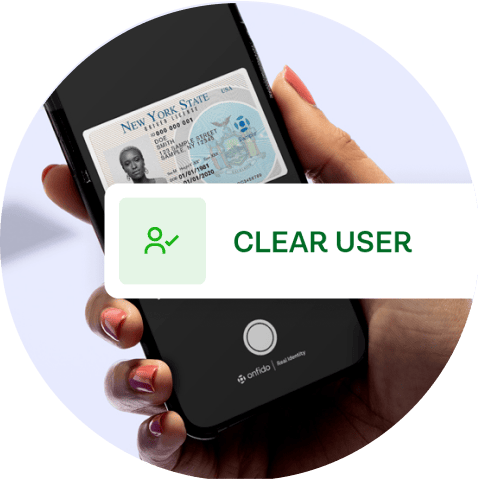 Build a higher level of trust with your genuine customers.
Detect sophisticated fraud
Protect your business and customers from fraudsters, fraud rings, and criminal organizations. These bad actors create many fictitious or synthetic identities quickly and add an influx of sign in attempts that can result in lost revenue and increased costs. Repeat Attempts identifies when an identity has been used more than once - even if some of the Personally Identifiable Information (PII) is changed, protecting you against fraud exposure, losses and reputational damage.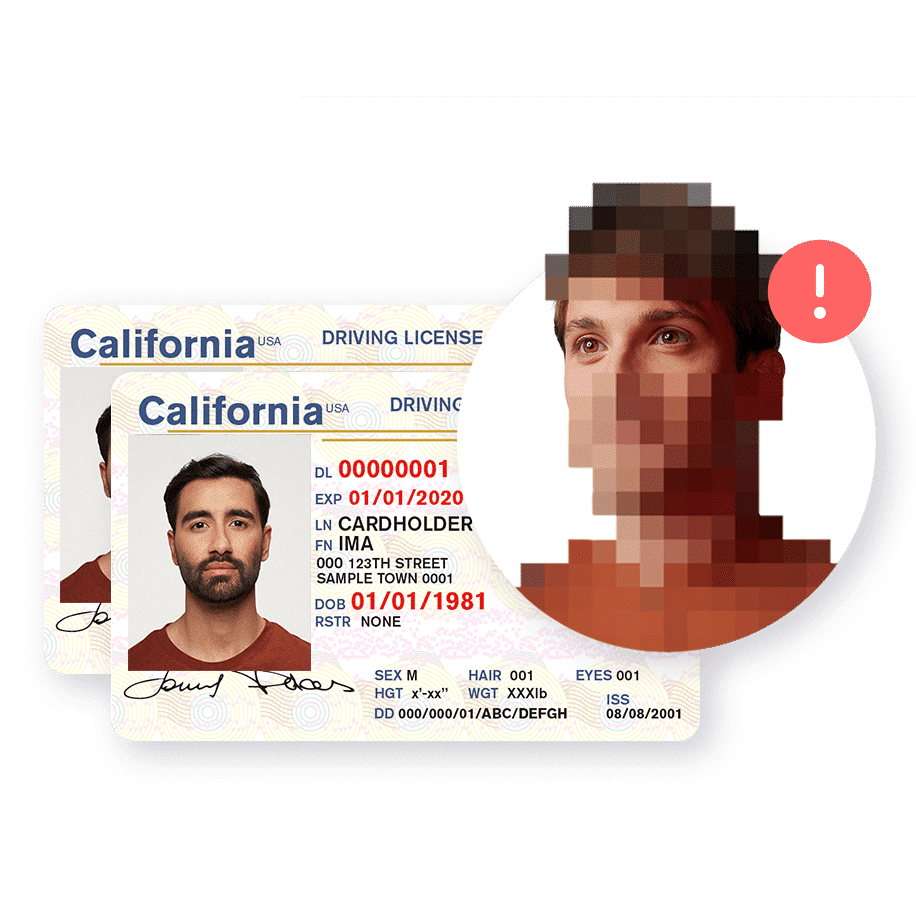 Offer security without friction
Balance security and user experience to find fraud without creating friction for your customers. Since Repeat Attempts is a passive data analysis that runs in the background of a document verification, it doesn't impact the onboarding experience of good customers. And it's near real-time, so your customers won't be left waiting at onboarding.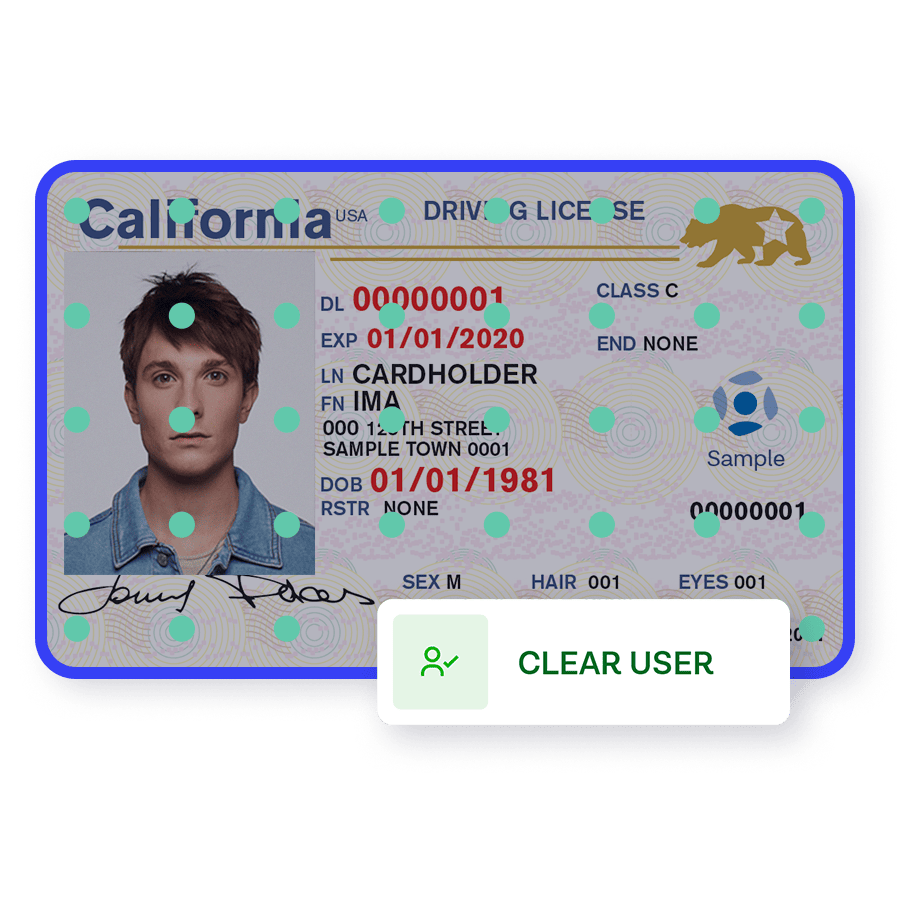 Renew customer confidence
Uncover undetected fraud and identities stolen from genuine customers. At onboarding, Repeat Attempts assesses historical data to find similar ID documents — an indicator of synthetic fraud. Repeat Attempts also provides insights about past users, allowing you to identify any fraud impacting operations and costs. And, if a fraudulent identity document is found to be similar to a legitimate customer, you can warn the customer and build trust.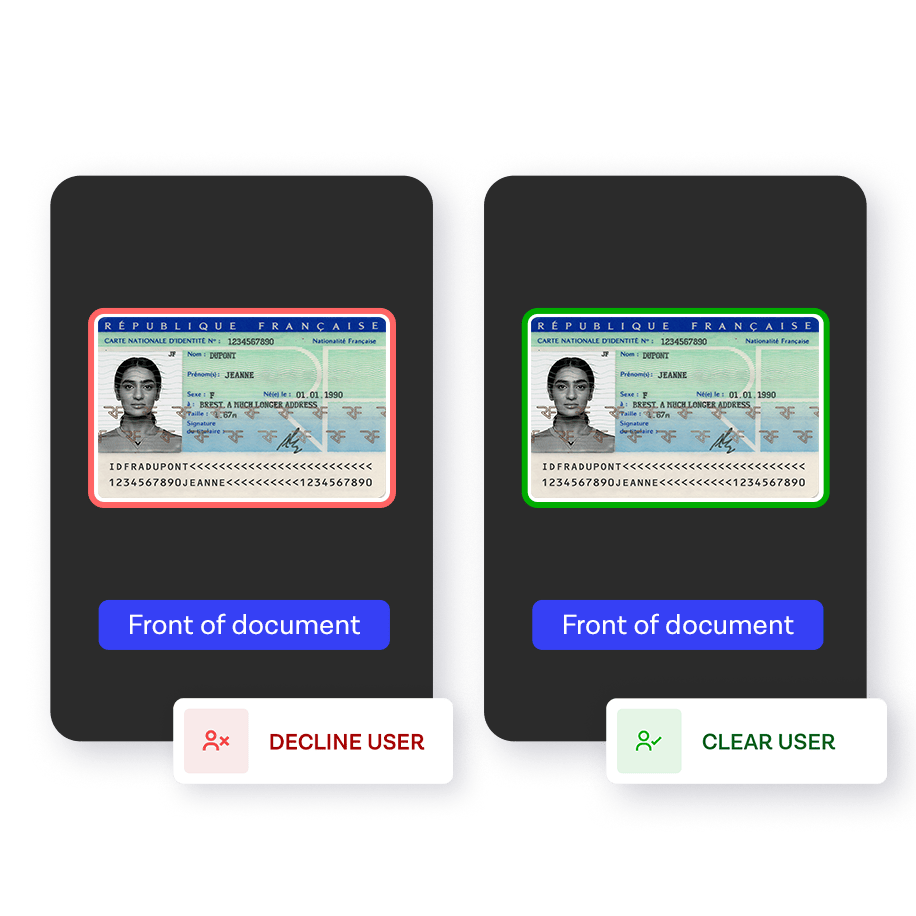 Onfido has really aligned with our priorities, working to achieve our desired delivery by rapidly responding and iterating. Direct contact between engineering teams has fostered a beneficial partnership – identifying problems early, collaborating on solutions and improving the overall integration.
Lewis Tuff, Lead Platform Engineer, Revolut
Read Revolut case study
Explore

the Real Identity Platform
FAQs
Fraudsters or Impersonators are individuals attempting to represent themselves as another person in an effort to gain access or establish an account through misrepresentation and deceit.
Fraud Rings are criminal organizations that perform activities with the intention to defraud or take advantage of other people or businesses at scale. Actions can range from creating fake claims, stealing a private identity, or even counterfeiting checks and currency. 
Repeat fraudsters are individuals that use recurring elements by patching various combinations of data together in an effort to bypass security measures to gain access or create an account.  Repeat fraudsters may use the same document ID number, but with a different name or date of birth. 
Personally Identifiable Information (PII) is any data that would distinguish the identity of one individual over the other.  PII includes information used in identity verification, such as government identification numbers, driver's license numbers, financial information, medical records, biometrics, or criminal history.
Synthetic Identity fraud can be a problem in the financial services, banking, gaming, hospitality, insurance, crypto, retail (eCommerce), and healthcare industries. But organised fraud rings have an increased incentive to target companies that offer immediate access to capital, such as those with sign-on bonuses, buy now pay later services (BNPL), or credit card providers. Advanced fraud prevention can help organizations minimize losses, reduce costs associated with fraud, protect the privacy (PII) of their members, and enable growth while ensuring a great user experience.