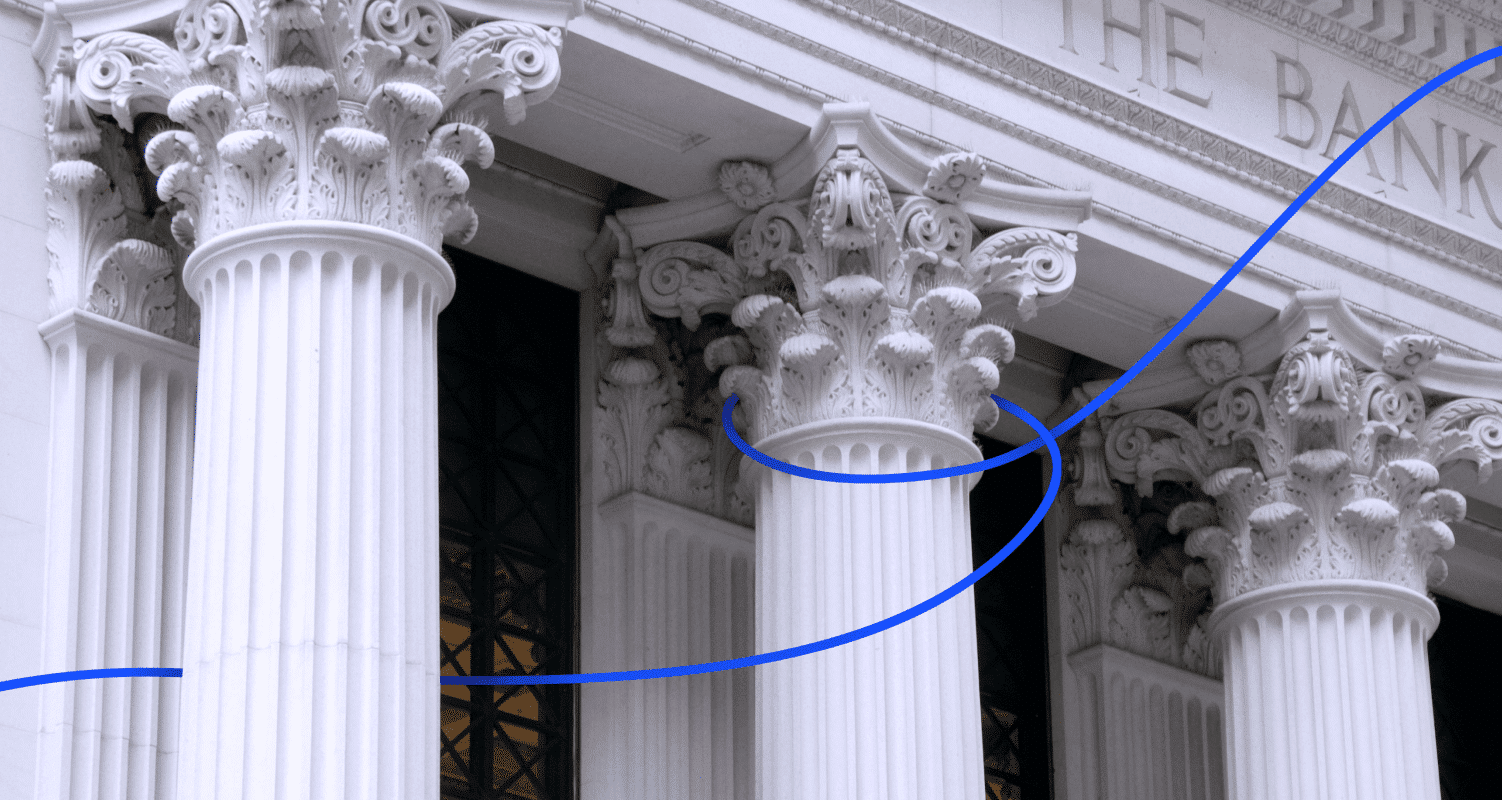 Banking as a concept is one of the oldest infrastructures in the world. It touches almost every part of our lives and financial institutions successfully operated for hundreds of years in a face-to face-format.
But while the core of banking has stayed the same, the way businesses serve customers across the board has evolved. The last few years have seen an explosion of digital-first businesses, designed with the customer experience top of mind. Amazon allows customers to make purchases at the click of a button, while Uber has made it easy for customers to hail a ride in minutes. With tech-centric businesses raising the bar, customers have come to expect similar experiences from all areas of their life, including banking and financial services.
The COVID-19 pandemic also played a huge part in accelerating digital transformation in banking and financial services. In a remote-first society, customers who might previously have shied away from digital-first methods were faced with limited alternatives. With branches shut, critical services simply had to move online. The pandemic accelerated both the market want and need for digital solutions.
Our research shows that following the pandemic, 9 in 10 customers are comfortable accessing services online — with even the majority of older generations adopting digital methods.

Data from the Digital by Default customer insights research report.
What is digital transformation in banking?
Digital transformation in banking is a process to move from non-digital services and operations to modernized, digital-first systems. The goal of digital transformation is to deliver better customer experiences, drive efficiency, adopt innovation and ultimately generate business value.
Many banks, particularly if we look at Europe, have digital transformation projects well underway. The situation is slightly more complicated if we turn to North America. While national banks are taking steps to digitally transform, regional banks have fewer resources at their disposal and are caught in the middle between national banks, and newer digital-first market entrants.
Yet it's undeniable that in the fight to remain competitive, digital transformation for banks will play a huge part. But the complexities that come with large, global banks and their legacy systems mean that the adoption of new digitized customer journeys poses many challenges. 
American Banker Research Survey
In this 2023 research survey, American Banker gauge how comfortable North American banks are with digital transformation. They found that "Attracting and retaining customers is a key driver of digital transformation efforts".
Read the full survey for more insights
Banking in the digital age: what you need to know
There are many ways that banking has evolved and adapted to the digital age. Including:
Mobile banking applications: From websites to smartphones, customers can access and manage their bank accounts and finances online.
Faster, easier online payments: Customers can send and receive money transfers instantly.
Cybersecurity: With online access comes new online threats. Banks have had to find new ways of dealing with online threats and cyber attacks.
The impact of digital transformation on banking
Changing customer expectations
As mentioned, digitally optimized, on-demand services like Amazon, Uber and Netflix are only raising customer expectations. Today's customers also want fast, streamlined services from their banks. This case study highlights the gap between challenger and traditional banks when it comes to the customer experience of opening a bank account. Looking at things like number of clicks to open an account, and how many working days it took to get access to a bank account, the outcome suggests many traditional banks are falling behind on expectations.
As we've seen from our own research, the more difficult it becomes to open an account or make a payment, the more likely frustrated customers will opt to go elsewhere. In fact up to 43% of customers will abandon a sign-up process for reasons like: it takes too long, it's confusing, or I'm asked for too much information.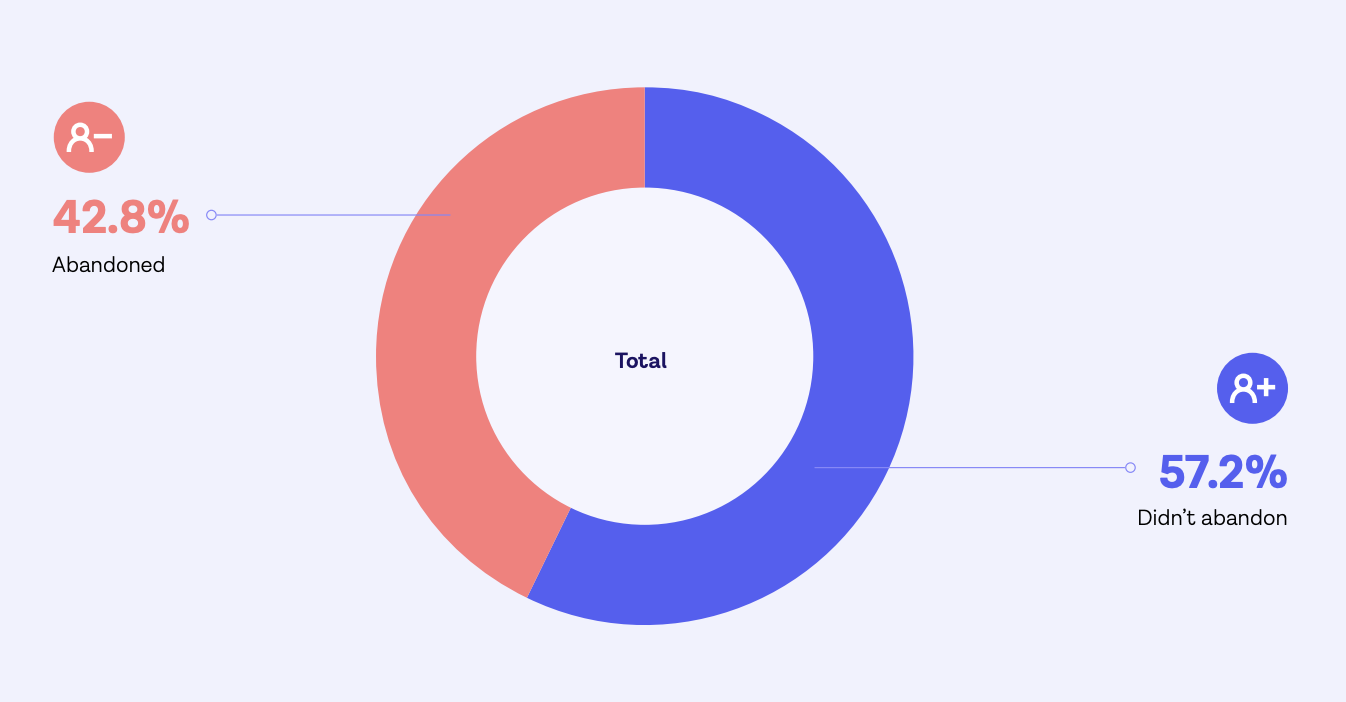 Customer insights from the Customer Attitudes to Digital Identity survey.
Meeting complex local and global compliance requirements
KYC compliance is an inherent requirement for any bank. But too often staying afloat of regulatory compliance requires a huge lift in resources, with whole teams dedicated to overseeing it. While this isn't likely to change any time soon, those teams can be better equipped. The lack of automation and digitization in this area only continues to be a drain on business resources, with many businesses treating compliance as a tickbox exercise rather than an area for innovation.
Combatting online fraud and security threats
As with any big change, there are always going to be those looking to exploit a new opportunity. Digitization brings about huge opportunities for businesses and customers, but also for those seeking to take advantage. Digital processes open businesses and customers up to a new wave of threats, including online identity fraud and security threats such as data breaches. Banking as a sector has always been a big target for fraud and financial crime, so as a sector they are well prepared to deal with attacks. However, the industry must be prepared for a new wave of fraudsters that will come hand in hand with digitization initiatives. 
Legacy systems and mindsets
Digital-first banking apps have been a major catalyst for digital transformation across the banking industry. As new market entrants — with the capacity to innovate much faster — have encroached on market share, many banks have realized the importance of adopting innovation and new technologies to stay competitive. While they have the resources to do so, legacy systems and mindsets risk slowing down digital adoption. Fast product delivery is often restrained by archaic systems, adding to digital transformation banking challenges. But in today's crowded marketplace, the ability to launch products quickly is a critical differentiator. 
A constantly moving goalpost
Digital transformation for banks isn't a once-and-done project, and banks can't afford to view it as such. Banks need to be smart about how they approach such projects and commit to transformation for the long haul. Traditional banks need to prioritize and plan for the trends of tomorrow or else will find themselves constantly one step behind digital-first adopters. It's not enough to simply optimize for today's industry, they must continue to look ahead to the future. 
The role of identity verification in digital transformation
At the center of a digitization strategy is the customer themselves. As banks move many of their processes and services online, identity verification plays a crucial role in any digital transformation strategy. It becomes even more important to know who your customer is to help overcome many of the challenges that go alongside digital transformation. Identity verification is key to helping banks in four key areas:
Meet customer expectations 

Increase customer acquisition

Drive efficiency and automation

Prevent fraud and satisfy compliance
Hear how TSB Bank are using identity verification to help with their digital transformation, by onboarding new online customers with ease.
Exploring the advantages of digital transformation in banking
1. Meet customer expectations with enhanced customer journeys
Digital journeys should be based on customer needs, desires and behaviors. Rather than focusing on individual touchpoints, banks should tackle the complete customer journey that crosses multiple functions and channels. Leading banks are designing holistic digital experiences that include prospecting, sales, onboarding, and ongoing customer service experiences.
By prioritizing digital identity solutions, banks can set themselves apart from the competition. Banks tend to offer the same product at very similar pricing — a digital, more convenient approach to onboarding can help onboard more customers, faster. It's been shown that banks with better customer experience actually grow deposits faster.
2. Increase customer acquisition through digital channels
Customers no longer want to visit a branch to open an account. Adding a digital channel as an option for account opening offers customers an alternative. If you've already implemented digital channels, it's about ensuring that yours remains competitive. 
Digital channels are a more efficient, cheaper way to get customers onboard, and digital channels help to make a bank more competitive, especially when facing up against newer challenger banks. Identity verification plays a key role in facilitating the digital onboarding process, allowing banks to quickly and securely verify who they're doing business with.
3. Drive efficiency and automation
60% of operating processes aren't automated. Without digital tools, banks are spending huge amounts of money on both their front and back-end structures. It's no longer scalable to manually process and verify each new account opening, or verify customers when they're making a large transaction. 
Automated verification helps reduce the pressure on internal teams, and can give time back to them so they can focus on tasks that do require human input.
4. Prevent fraud and satisfy compliance
Knowing your customers online is key to meeting compliance mandates and mitigating fraud in a digital environment. Manual approaches to KYC and fraud prevention can't scale, which is why many businesses are turning to automated solutions supported by artificial intelligence (AI). 
Comprehensive identity verification means businesses remain compliant with AML and KYC regulations while minimizing fraud exposure with PEPs, sanctions, and adverse media solutions. 
What are the banking tech trends for 2023? Understanding the future of banking
Digital transformation for banks is an ever-evolving process. It's not enough to simply 'transform' for today's market — instead banks should also focus on transforming for the future of the industry. Let's take a look at some of the trends influencing the future of banking.
The first trend (that is already very much entrenched today), is AI and machine learning. So many business priorities focus on streamlining costs and internal processes, and tools that leverage AI and machine learning are fundamental to these initiatives. AI and machine learning tools can help organizations make better, more informed decisions, provide more personalized experiences for their customers, as well as automating many manual, tedious tasks that staff would otherwise have to deal with. AI and machine learning will continue to play a crucial role in banking digital transformation. 
Another trend that we're likely to see more of in 2023 is orchestration platforms. According to Gartner "Orchestration solutions improve the efficacy and efficiency of risk management along digital user journeys. Security and risk management leaders should implement journey-time orchestration capabilities to reduce complexity, mitigate risk and deliver a more dynamic user experience." Orchestration plays a key role in connecting the different elements of the digital user journey — a big part of any digital transformation initiative. Learn more about orchestration in the Gartner Innovation Insight Report.
Finally, digital wallets are also an area to watch over the next few years. Making it easier and simpler for customers to make payments in stores, online, or via an app with a wave or tap of a smartphone, digital wallets are the next step for contactless payments.