Like many businesses working in, around, and supporting the financial services sector, Onfido recently spent a few amazing days in the gaming capital of the world — fabulous Las Vegas, Nevada. The pace was fast and the days were long but the energy was unparalleled at this year's Money20/20 conference. Throughout the event, the Onfido team showcased our solution, demonstrated the value we deliver to a digital onboarding experience, and discussed business challenges with hundreds of fellow leaders at the conference. 
Money20/20 is the world's premiere event for people and businesses in the fintech, banking, and payments industries to come and discuss all things money. The show hosted over 11,500+ attendees from 3,000+ companies with people traveling from across the globe to network and attend speaker sessions from 350 esteemed speakers.
What did we learn?
The growing threat of synthetic identity fraud
As part of the Financial Crimes & Fraud Summit track our very own Albert Roux, VP of Fraud discussed how synthetic identity fraud cost banks $20bn in 2020. He noted that synthetic fraud is the fastest growing fraud attack vector designed to circumvent KYC (know your customer) checks by creating fictitious identities that only exist within the credit bureau databases designed to protect financial businesses. He shared the tools, techniques, and solutions available to detect and stop bad actors and fraud rings perpetrating the attacks to help organizations reduce losses and improve their fraud protection programs. After his presentation, Albert met with several organizations and discussed various topics including how their customers are demanding a more secure user onboarding process, and their concerns about potential fraud in their existing identity verification processes. He was more than happy to share details about how Onfido can support them no matter where they are in their identity verification journey.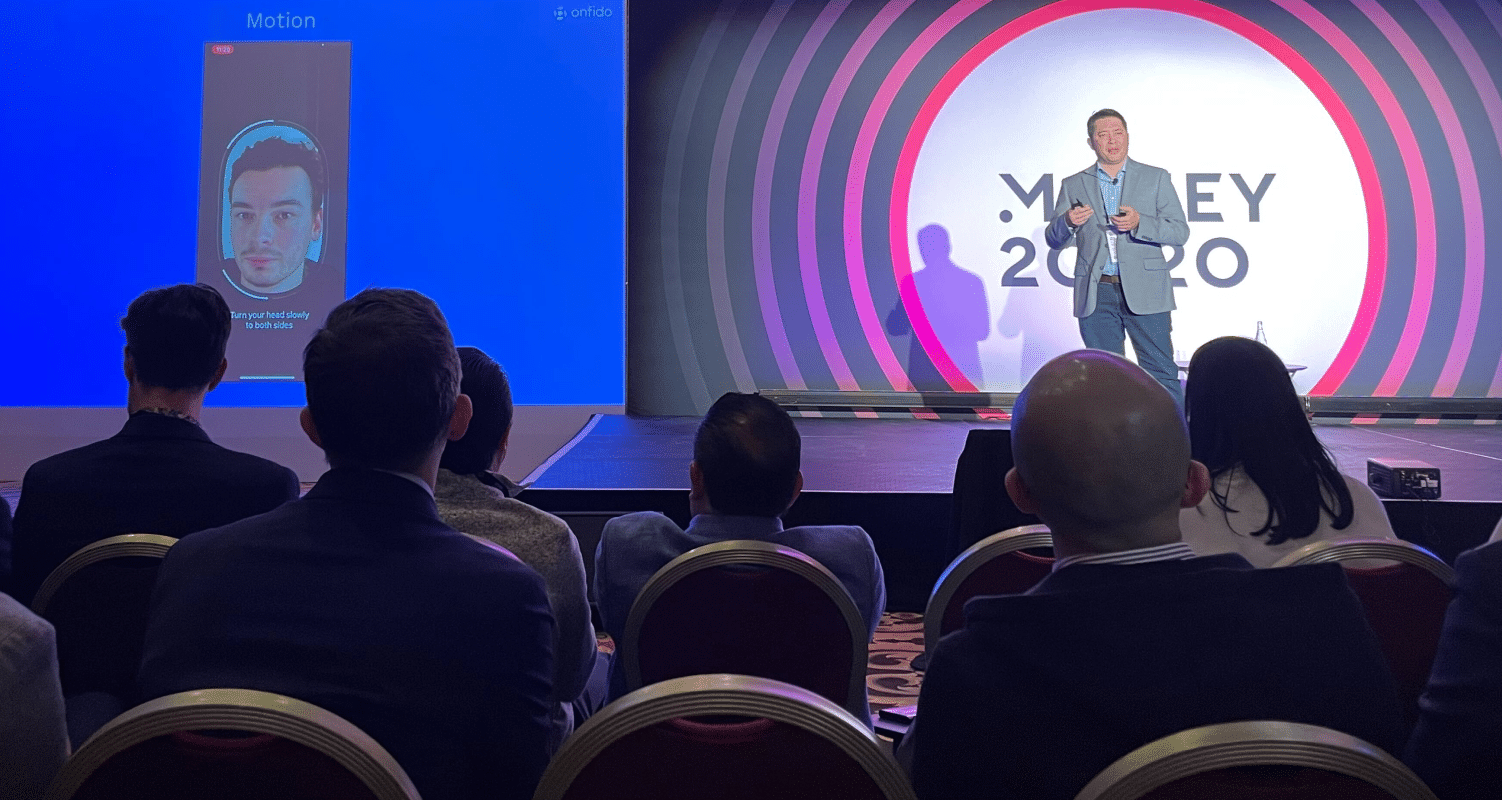 Priorities continue to focus on KYC processes and fraud detection
A theme consistent with all of our booth staff and visitors was a keen interest in ensuring their businesses could effectively know their customers, to detect bad actors without introducing additional complexity or unnecessary friction. Our onsite team of engineers, product managers, customer success associates, and sales representatives learnt a lot from talking through these concerns in person — finding them to be broadly in line with our market research, which found 87% of executives have issues with their onboarding system.
Our team shared how the Onfido Real Identity Platform provides a flexible identity verification solution that can be tailored to meet an organization's unique use case requirements. With a true end-to-end automated verification solution, our customers can deploy award-winning document and biometric verification, trusted data sources, and passive fraud detection signals.
And, we were proud to introduce our latest innovation in biometric verification: Onfido Motion. Motion is the next generation of facial biometric technology – created to improve verification speed by 12x and detect the presence of a real physical person in seconds. Visitors to our booth were able to try out the technology by simply submitting a picture of their ID document and turning their head in front of their mobile device. Our proprietary Atlas™ AI compared the two and provided near real-time results. The UX is simple and intuitive while the UI for administers reviewing results is insightful and easy to navigate and understand.
For the 3-days the exhibit hall was open, our team met with 130+ people networking and discussing how an Onfido identity verification solution can support their growth, reduce costs, support compliance, and enable global scale. We were fortunate to meet with well established banks and fintechs as well as up and coming businesses delivering innovation to the financial services industry — to discuss how an Onfido digital identity verification solution can support their growth, reduce costs, support compliance, and enable global scale.
How business use identity verification
We were extremely pleased to see our customer, Chipper Cash, and their Vice President of Global Marketing — Hasan Luongo present on the Build Bold stage Tuesday morning. Chipper Cash is on a mission to enable safe and secure financial services for underserved communities and they partner with Onfido for their identity verification needs. And on Tuesday Hasan announced a new banking product — Chipper Card — to enable the underserved in Africa.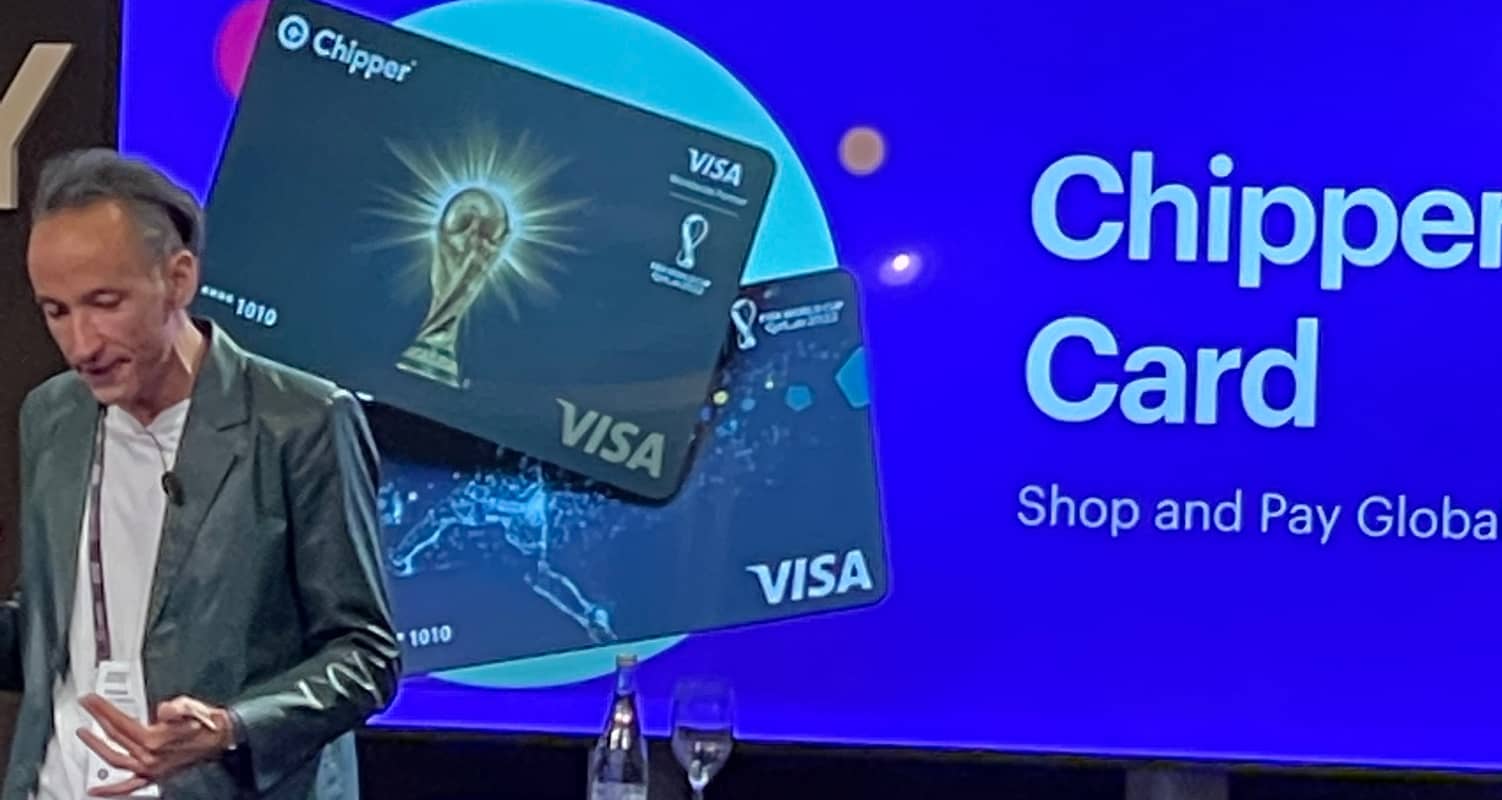 The metaverse and Web3 was a popular topic throughout the event. PwC noted that two-thirds of executives surveyed are actively engaged in a metaverse strategy and that 82% expect it to become business as usual in the coming three years. The buzz around the conference floor was focused on how banks and payment providers can use the metaverse to engage with new customers in a meaningful way to provide the right experience while obtaining a return out of metaverse activations. How people interact and transact will change with the next version of the internet — and identity verification needs to be a part of the discussion in this new reality. 
Identity verification was also a hot topic throughout the conference. 25+ identity vendors participated in the conference this year from established companies such as Onfido to new start-ups looking to make a difference. The overarching message was identity verification continues to be critical to ongoing digital transformation, particularly for businesses with varying legal and regulatory requirements. As enterprise fraud keeps growing and evolving at unprecedented levels, companies need to change how they think about identity verification, authentication, and fraud mitigation. We recently announced results of a new survey, revealing that 75% of businesses admit they're willing to accept small volumes of fraud.
We've only scratched the surface of the topics discussed at Money20/20, although one takeaway we are confident in is the continued need for businesses to evolve their identity verification and fraud prevention capabilities in the digital-first economy.
Book a meeting with our identity experts to learn more about how we help financial services businesses effectively onboard customers, stop fraud, and navigate compliance requirements worldwide.
Get in touch