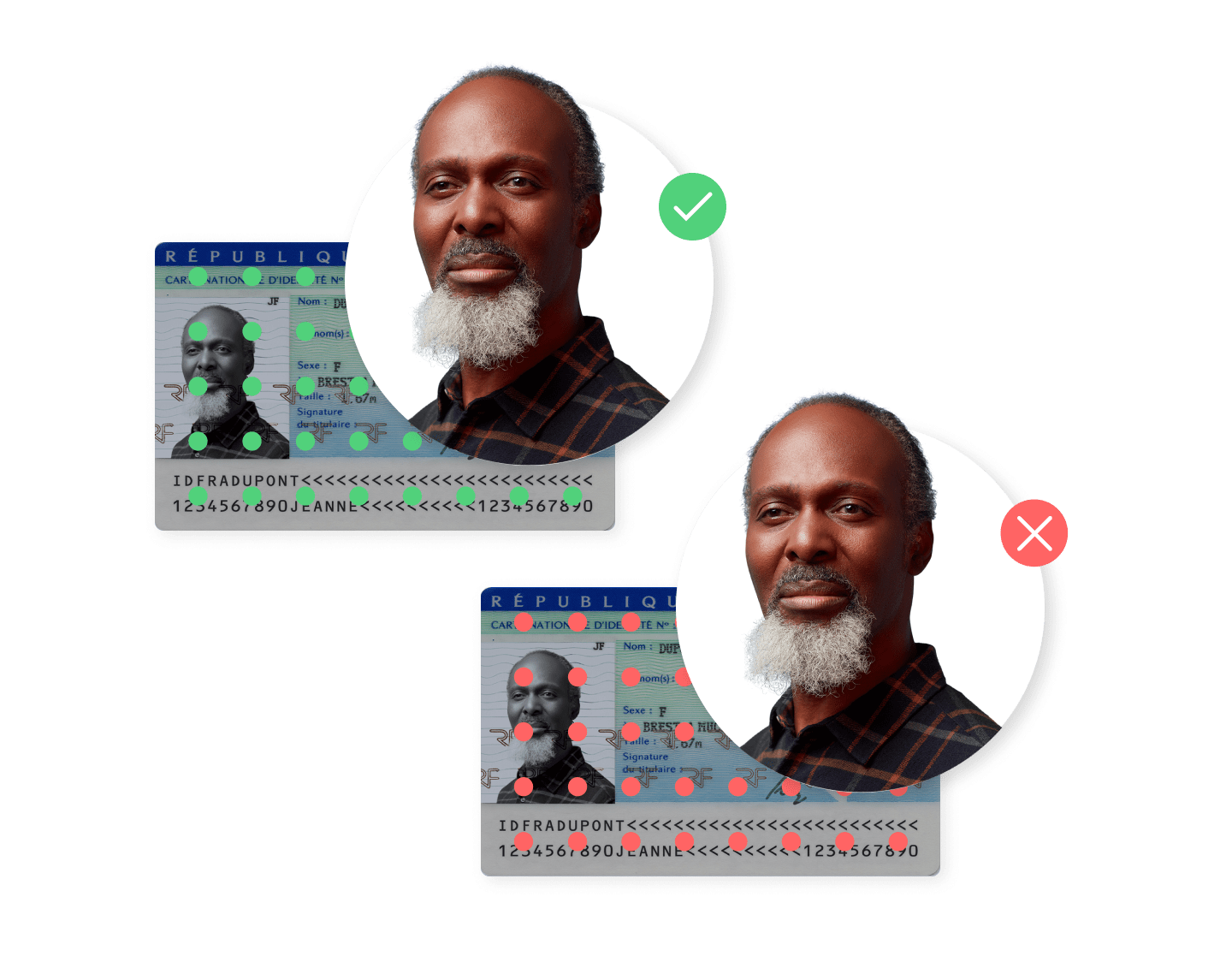 What's new

at Onfido?

Discover our quarterly product innovations, insights, and news.  Most recently we introduced a new suite of smart, multi-layered fraud solutions to combat repeat fraud at onboarding.
Onfido acquires Airside
We're building a new future of 'verify once, share anywhere' digital identity. Customers will verify their identity once, store credentials on their device and then choose to share — enabling greater privacy, higher security, and instant access.
Motion

biometric verification

Onfido motion is our next-generation biometric verification solution that stops sophisticated fraud with a head turn. It's iBeta PAD Level 2 compliant, and 95% of results are returned in seconds.
Discover Onfido Motion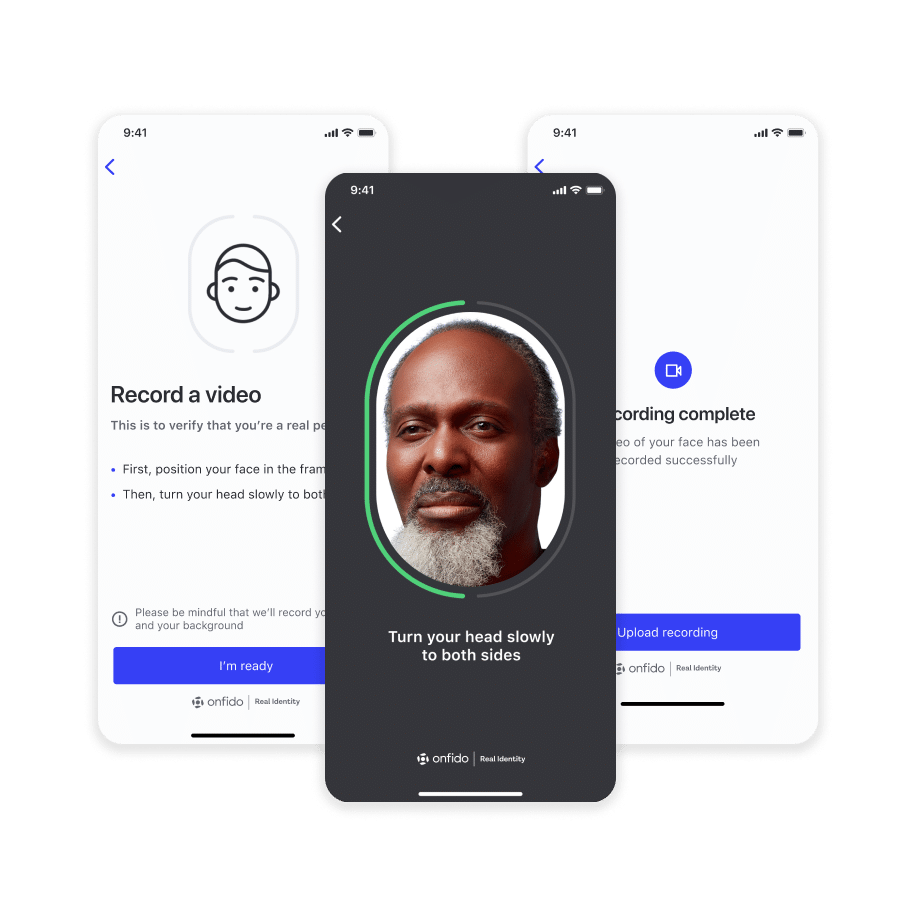 The
Real Identity Platform
Our end-to-end identity verification platform puts a library of award-winning document and biometric verifications, trusted data sources, and fraud detection signals at business's fingertips. Coupled with intuitive orchestration in Onfido Studio, and automation powered by Atlas™ AI — it's our next step to making digital identity simple for everyone.
Discover The Real Identity Platform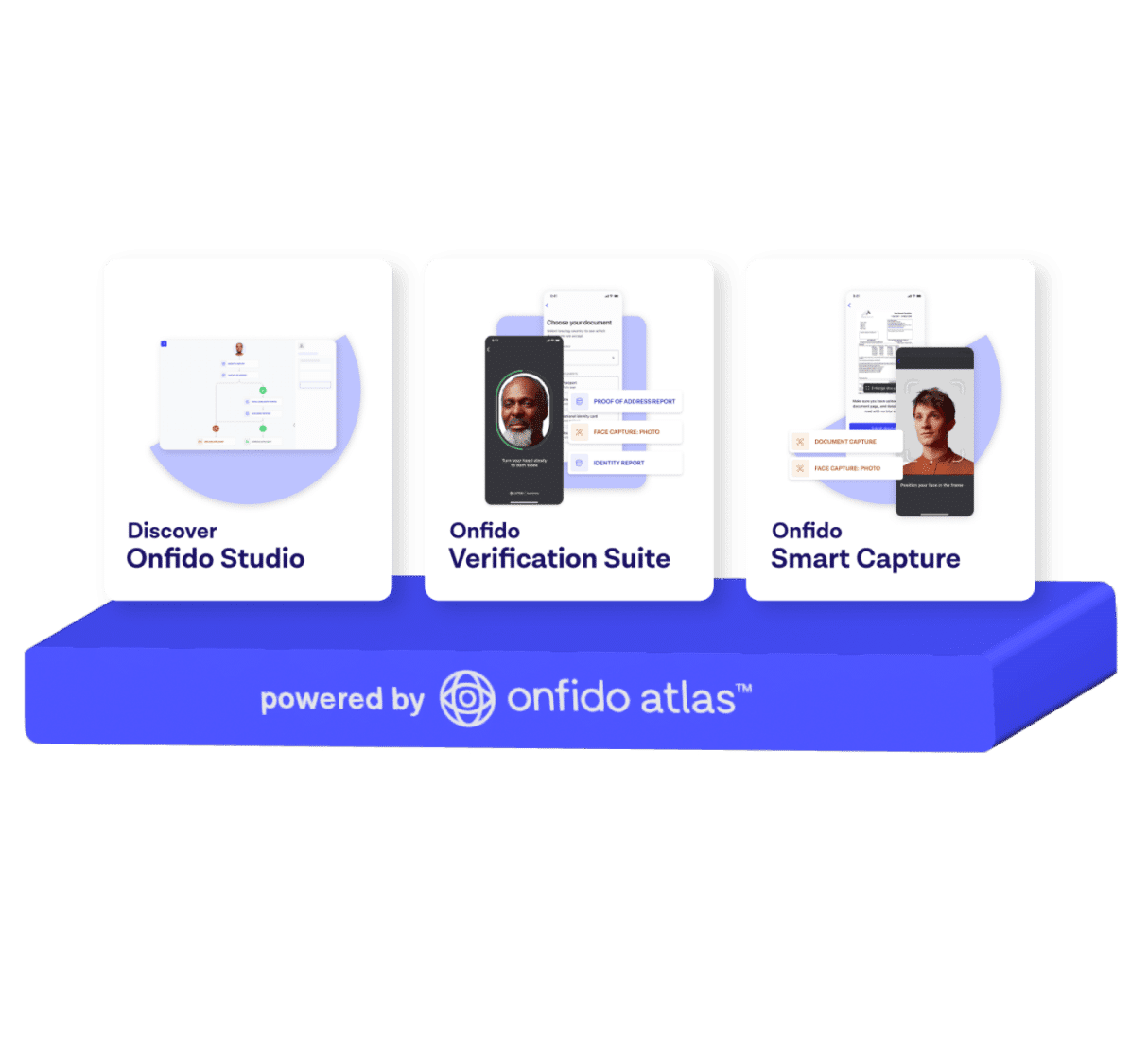 Learn more about
The Real Identity Platform
Our innovation
in the news