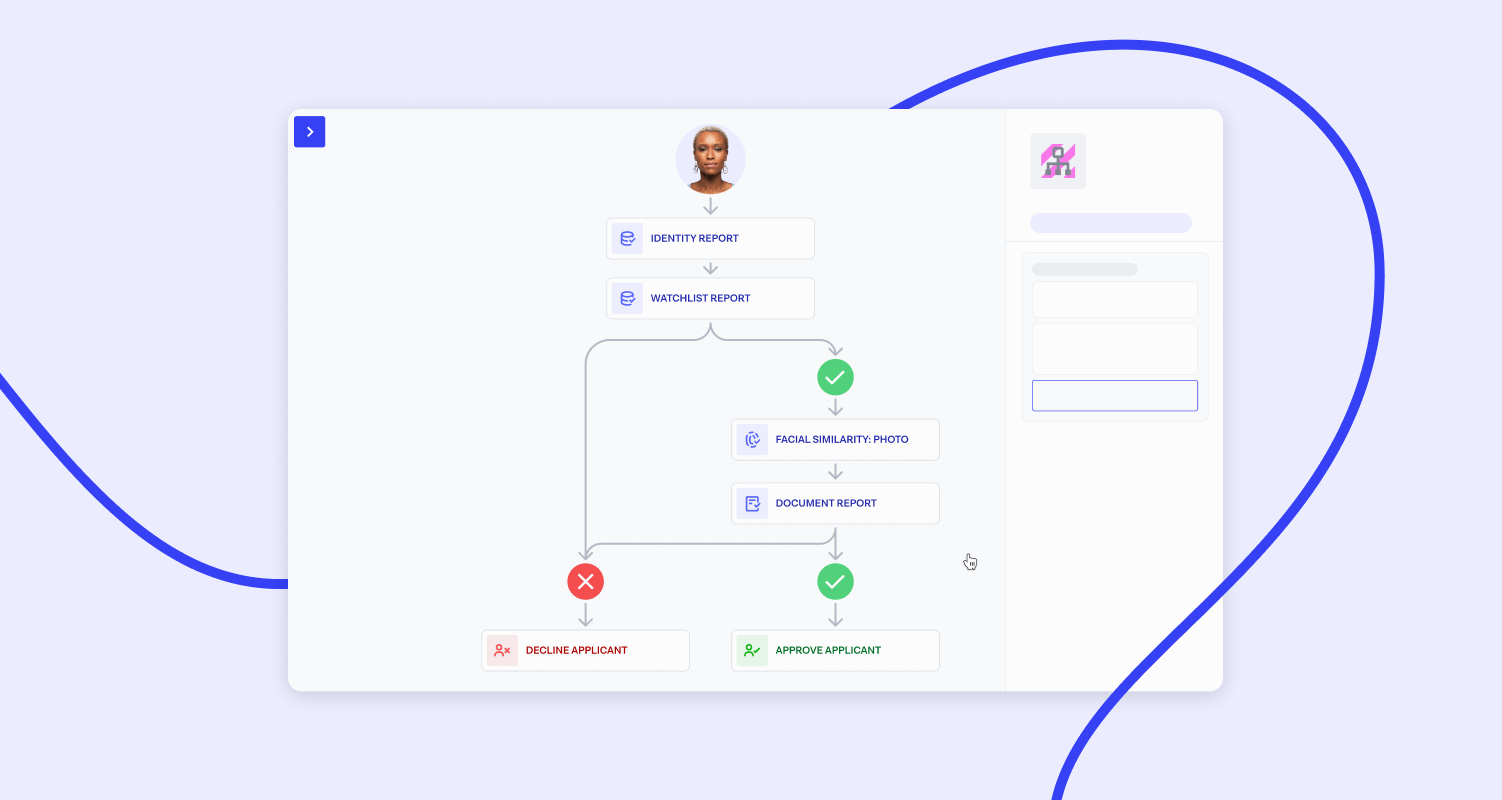 Digital is now default, with more new services available 100% online every day and more employees making remote work the norm. Organizations trying to navigate the shifting landscape must build tighter security measures to protect from digital threats. Plus, a more robust approach to customer identity and access management (CIAM). One area of particular focus is identity orchestration.
Defining identity orchestration
Identity orchestration is how organizations build, deploy, and manage user journeys. Specifically, it covers CIAM experiences, including processes like registration, sign-on, and identity verification.
Businesses on average use 37 pieces of software as part of their technology stack. While the application landscape grows more complex, customer expectations for user experience are higher than ever.
Organizations must strike a balance between building ideal customer experiences and automating business processes while navigating KYC and AML compliance. Here's how identity orchestration — and identity orchestration platforms — can help automate decisions, minimize risk, and maximize conversion.
Identity orchestration in action
Identity orchestration provides businesses with a suite of tools to build tailored identity verification processes. It covers identity verification at onboarding and beyond, from a user's first login to their final transaction.
It gives businesses a way to ensure users always have the right level of access. Different solutions and vendors build document, biometric, data verifications, and fraud detection signals into each customer journey. Orchestration also gives users the ability to automate experiences that move each user through the right verifications at the right time.
Companies often ask users for documents to verify identity during the onboarding process. They may also ask for a selfie, which they run through biometric verification software to ensure the user is genuine.
Orchestration is designed to be as simple or as complex as needed. For example, businesses can restrict certain document types or create different verification paths depending on a customer's geographic location.
Benefits of identity orchestration
Businesses want to improve acquisition rates, automate internal processes, and scale without the risk of falling out of compliance. Identity orchestration can help them do all three.
Drive growth with automated onboarding
Using identity orchestration platforms, businesses can trigger the right experience for every customer based on individual risk level and geography. For low-risk end-users, businesses can employ simple eKYC checks. But for those in high-risk categories, they can automatically move them to more complex verification methods.
Automate onboarding and maximize conversion
Compliance policies are the backbone of any business's identity verification process. When those policies aren't built into automated workflows, the result is a bottleneck that stretches teams thin. Specific policies can be automated within each workflow to eliminate manual work and the risk of creating friction during onboarding.
Navigate regulatory compliance in each region
Companies move, regulations change, and the global landscape is constantly shifting. A drag-and-drop identity orchestration platform prepares any business to adjust and adapt to new verification policies. If a business expanded from Europe into the United States, they'd need to implement a US-specific verification method. They could require users to upload their driver's license and then verify it against the associated database.
Build better user journeys with our identity orchestration platform, Onfido Studio
Onfido Studio is built for today's onboarding user journey. It provides businesses with a combination of familiar UI components, verification methods, and built-in logic to improve administration.
They can tailor workflows with drag-and-drop components that move each user through the right verifications at the right time. Our orchestration simplifies expanding into new geographies, aligning with internal policies, and adjusting for risk tolerance.
For customers, our Smart Capture software provides a responsive, user-friendly capture experience. Image quality enhancements, face detection, and advanced document capture features improve first-time pass rates and acquisition rates.
As businesses create more workflows, Onfido Studio helps administrators make informed decisions, fast. The platform consolidates workflow performance, verification results, and other performance analytics into one dashboard.
Take the interactive tour
Build your own workflows in Onfido Studio in our guided tour — and access a free trial to try it for yourself.
Take the tour