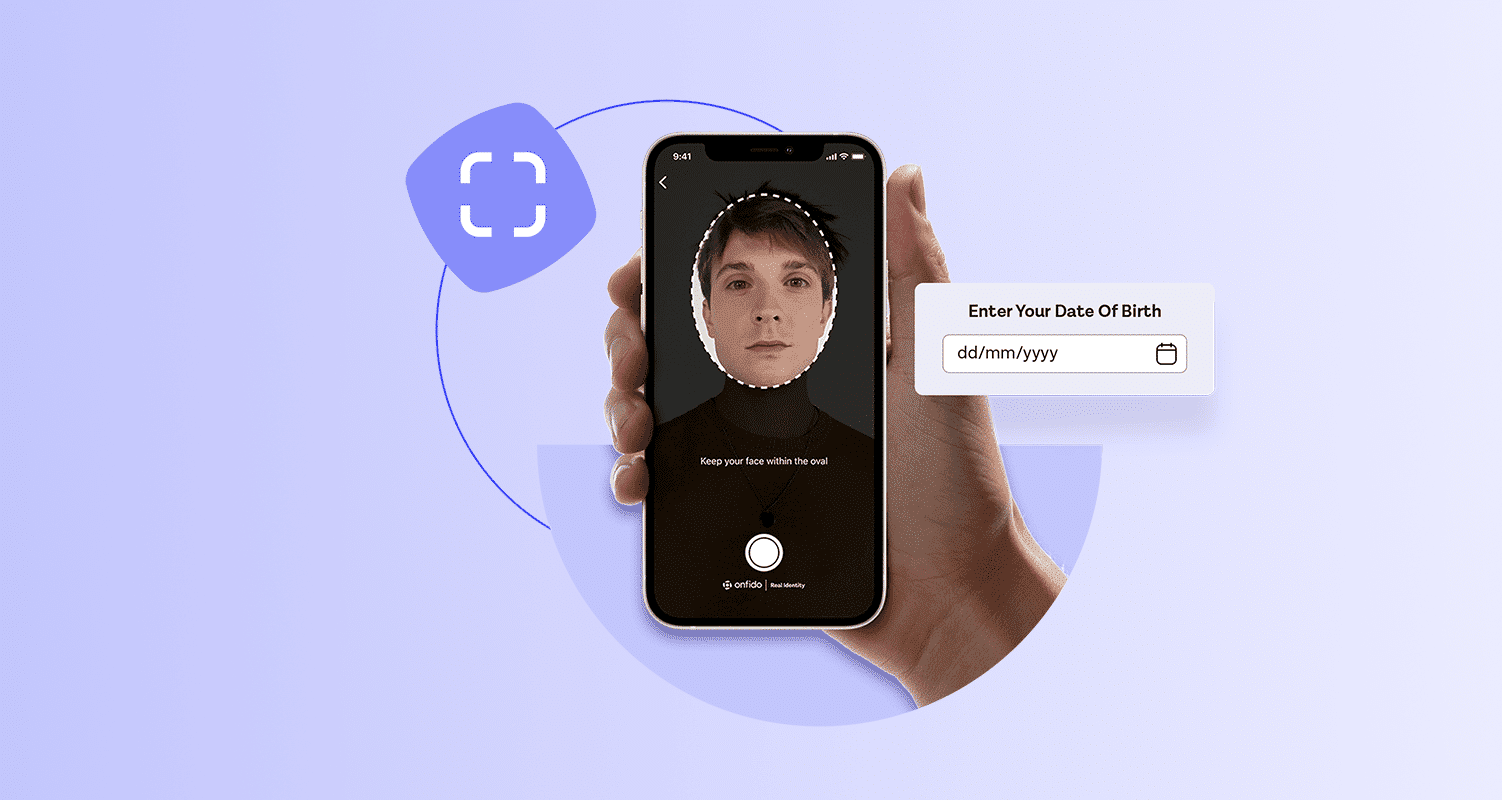 eKYC refers to conducting know your customer (KYC) processes in a digital way. KYC processes are often mandated by regulatory bodies for regulated industries. These include financial services — like banking and insurance — and age restricted businesses such as online gambling.
Businesses in regulated industries conduct KYC to verify information their customers provide. Its purpose is to curtail money laundering, ensure services aren't provided to sanctioned individuals, and generally prevent customers from accessing services they shouldn't be accessing.
Businesses used to conduct KYC processes largely in person. A business would take information from a potential customer and verify it manually — for example against an identity document. Today, everything has gone digital, including KYC. Popular methods include document and biometric verification, and data validation using trusted sources such as credit and watchlist databases.
eKYC meaning
For more information about KYC processes read our blog, what is KYC? eKYC is the natural evolution of KYC processes in the digital age. Over the past 10 years, our expectations have skyrocketed. In 2021 we ran research to understand what customers want from online services — surveying 5,000 people from the US, UK, France, Germany and The Netherlands. We found that 9 in 10 people feel comfortable accessing services online, with 1 in 2 customers feeling more comfortable accessing services online post-pandemic. Their key reasons were ease of access and not needing to travel — with 77% of customers stating they'd be happy to never visit a bank branch again. So eKYC is an evolution of KYC. One that allows people to sign-up for services 100% digitally, from the comfort of their computer or smartphone. 
Differences between eKYC and KYC
There aren't necessarily any differences between the behind the scenes processes when it comes to KYC and eKYC. Businesses still have to conduct some form of identity verification and then run checks on that person's identity. What is different is the method of capturing and checking information. For traditional KYC, a customer might have visited a bank branch to open an account. A bank employee would check their identity documents, and then compare their information against databases and watchlists. eKYC processes mean that an individual can provide a digital copy of an identity document and an accompanying biometric. These are analyzed in seconds while their personal data is also run against trusted data sources. It's now possible to remotely open a new account in minutes, from anywhere.
eKYC AML strategy
eKYC and digital identity processes are crucial to meeting AML (anti-money laundering) requirements. It's a legal requirement for financial services to conduct AML checks on potential applicants, both at onboarding and throughout their relationship. They are designed to prevent money-laundering, criminal enterprise, and corruption — you can learn more about specific anti-money laundering regulations in our blog. eKYC processes require a business to identify their customers, but also to assess their risk profile, with the aim of preventing money laundering before it can start. The process of laundering money is a long one with a number of AML stages. 
How does facial recognition fit into the eKYC verification process?
Biometrics are unique traits that businesses can use to verify a person's identity. Regulated businesses use biometrics to meet the identity verification part of their anti money laundering requirements. They include things such as facial patterns, fingerprints and voice. Facial biometrics are particularly useful in eKYC processes because identity documents typically hold this data in the form of a photo, or stored on an NFC (near-field communication) chip. One fast emerging form of eKYC uses both these things, and is known as document and biometric verification. The process is as follows:
Document verification

: the customer scans a photo ID using their computer or smartphone. The captures are then assessed for legitimacy. At Onfido, our document analysis is powered by our proprietary AI,

Atlas

™ — it processes 95% of ID verifications in under 10 seconds.

Biometric verification

: the customer also takes a selfie or video selfie depending on the risk appetite of the business conducting the check. The facial biometrics contained in the selfie are then matched against those on the photo ID. This means a business can both verify an identity using a legal document, and that the document is being presented by its rightful owner. 
eKYC authentication
Authentication is the process of verifying a user's identity post onboarding. It's typically completed for security reasons to stop fraudulent account takeover. The most common form of authentication is a password — but these no longer offer sufficient protection. Frequently used forms of strong authentication include one-time passwords, two-factor authentication, multi-factor-authentication and biometric authentication. Common moments when businesses would trigger a form of strong authentication include:
Password reset

Account changes

Completing a large transaction

Completing a risky transaction (as judged against transaction monitoring)
Biometrics are well-suited to authentication because they can't be lost or forgotten, and the prevalence of smartphones with high-quality cameras means they're easily obtainable from a customer. They're also quickly gaining favour with customers due to their ease of use and high security — in our 2021 research we found that 76.7% of people find biometrics convenient and 82.8% find biometrics secure.
eKYC bank strategy
Banks and other financial services businesses are some of the most highly regulated. eKYC plays a significant part of their customer due diligence (CDD) processes. These involve verifying information from a number of places: the customer, sanctions lists, and public and private trusted data sources. The scope of information needed may depend on the customers risk profile — but basic CDD requires:
Information about the identity of your customers, such as their name, address and a photograph of an official identity document

An overview of your customer's activities and the markets they operate in

An overview of any other entities that your customer does business with
Looking for an automated eKYC solution?
We help hundreds of businesses conduct secure and seamless eKYC processes — including award-winning document and biometric verification, database and watchlist checks, and ongoing watchlist monitoring. Get in touch to talk to our team about how we could help your business.
Contact us