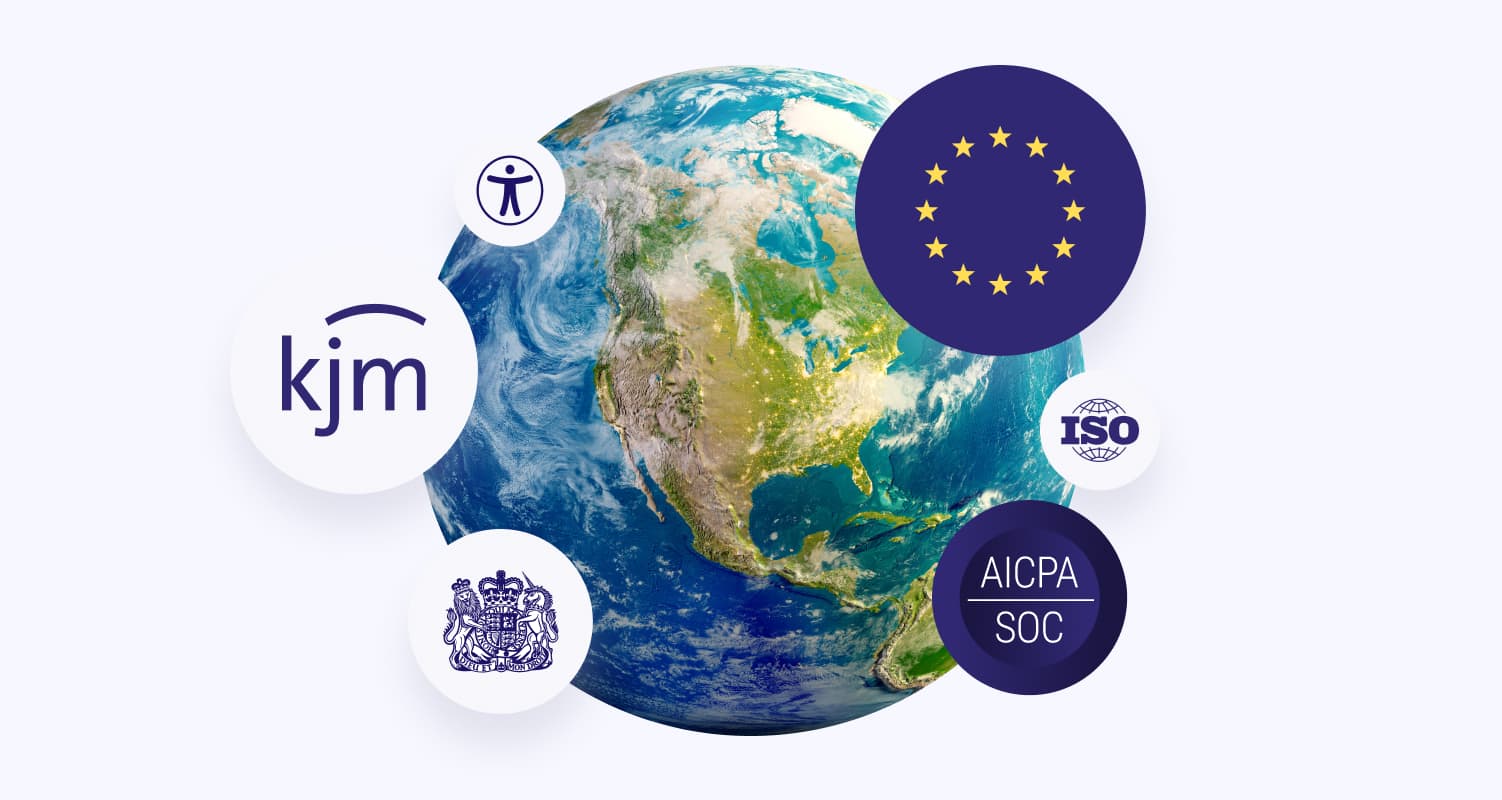 Experts discuss how companies can scale globally while navigating Europe's complex and fragmented regulatory landscape without compromising user onboarding experience
San Francisco, CA, & London, UK; Oct 25 2023 - Onfido, the global leader in automated identity verification, today published an on-demand webinar, "Staying Ahead of the Regulatory Curve," that examines the complex and rapidly evolving regulatory landscape facing businesses looking to onboard customers using remote identity verification in Europe.
The webinar examines the state of regulation across Europe, explores how companies are adopting a "glocalization" approach to remote identity verification in order to scale; and takes a look at what the future holds for online identity verification with the advent of electronic IDs (eIDs).
"The complexity of regional regulations means companies seeking to operate across Europe need flexible solutions to orchestrate country-specific compliant workflows," said Julien Rizzo, Compliance Product Manager at Onfido. "It comes down to what products you're looking to offer. We're seeing many customers moving from a passporting regime to focusing on local compliance strategies." 
Key highlights from the discussion include:
The EU has a complex patchwork of country-specific regulations for remote identity verification, such as live video call in Germany and the

PVID

framework in France. Organizations must deploy compliant onboarding workflows for each country in which they operate.

Global companies expanding into Europe would be best served by focusing on meeting modern IDV standards like

ETSI TS 119 461

and understanding how these standards contrast with the locally approved regulatory solutions for KYC.

Major regulatory changes coming in the next few years will impact remote identity verification, including the EU's

eIDAS v2 digital identity framework

and the

new EU measures against money laundering and terrorist financing

. The aim is interoperability but variation will likely persist for 3-5 years.

Organizations should partner with identity verification vendors who can help navigate regional complexity, demonstrate compliance to regulators, and stay ahead of the evolving regulatory and fraud landscape.
Onfido is the only identity verification provider that can provide both global coverage, with support for over 2,500 documents from 195 countries, while also helping companies meet country-specific compliance requirements. In June, Onfido's Real Identity Platform achieved ETSI TS 119 461 certification, the latest European technical standard for identity proofing and trust services by the European Telecommunications Standards Institute (ETSI). The independent certification established Onfido as the first global provider to support customers' international expansion ambitions with ETSI and the UK Digital Identity and Attributes Trust Framework certification (including M1A, H1A and H2B certificates). Onfido is also NIST Face Analysis Technology Evaluation (FATE) certified as of September 2023 appearing in the top ten most effective providers at passive face presentation attack detection (PAD).
"As CCO at SwissBorg, I must wear two hats — one for compliance, and one for onboarding. This delicate balance of risk and user experience has been made easier to navigate with Onfido's approach to verifying user identities at scale," said Christophe Diserens, Chief Compliance Officer, SwissBorg.
"At TBI Bank we're building a business that grows with and around our customers. Onfido is an enabler of this experience, allowing us to increase our Sales while remaining secure and compliant. It gives us peace of mind, and our customers a very smooth checkout," said
Armen Matevosyan, Chief Commercial Officer, TBI Bank.
The webinar's panel of experts included Charlotte Hall, Senior Legal Director at Onfido and Julien Rizzo, Compliance Product Manager at Onfido, and guest speaker Andras Cser, Vice President and Principal Analyst at Forrester. 
With the surge of remote identification during COVID there's also been a surge in the complexity and sophistication of online fraud. Identity fraud has risen 43% year-over-year with deepfakes becoming increasingly common, making it vital for companies to take a proactive approach to fraud prevention.
Onfido's Real Identity Platform provides industry-recognized AI-powered document and biometric verifications, offering fraud detection via passive device signals, duplication checks, and connectivity with global external databases. It has earned market recognition from: 
For more information on Onfido's approach to scaling compliance, visit Onfido or its Italian, French or Spanish websites.