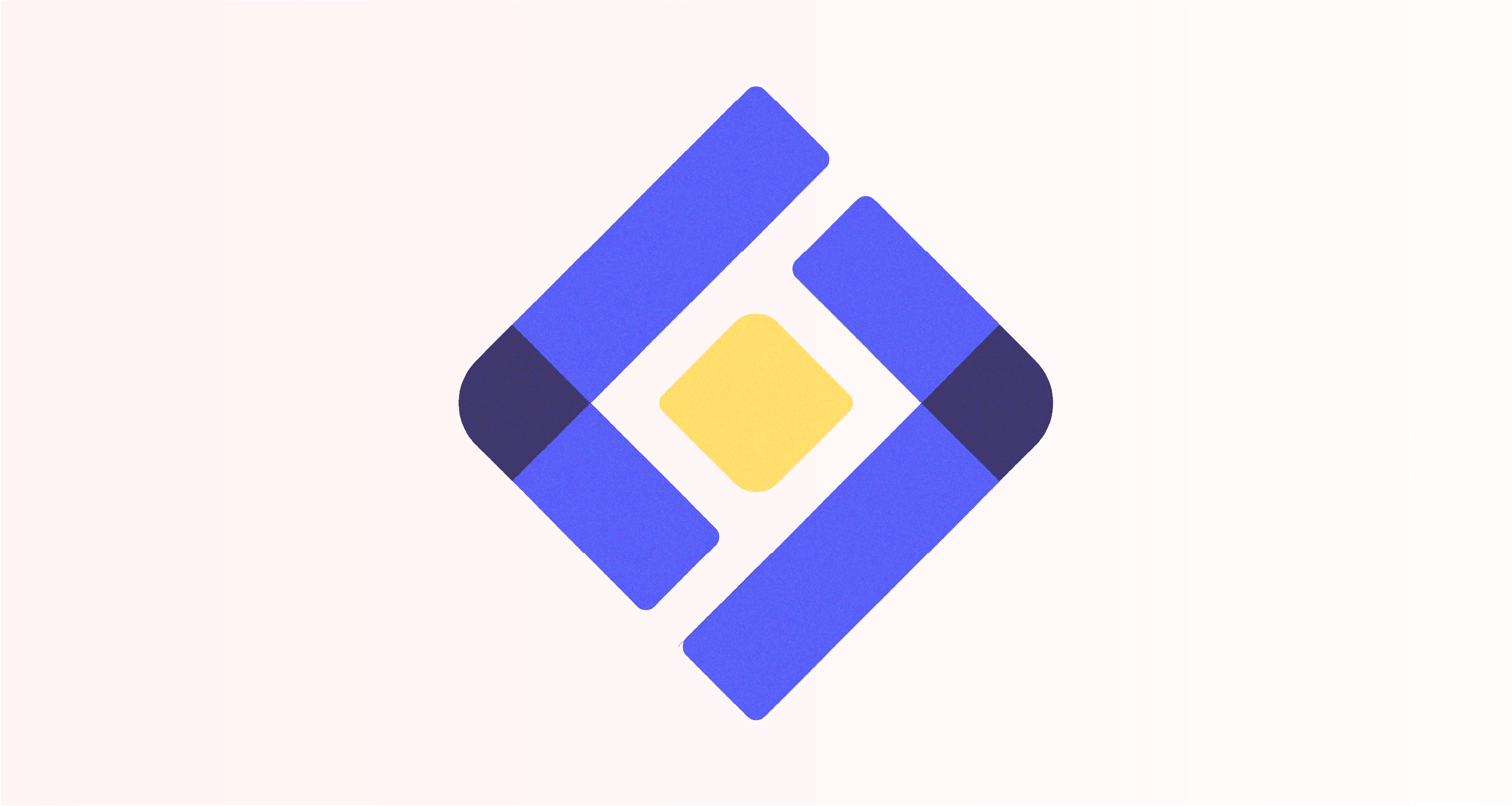 In an increasingly customer-centric landscape, it's essential that businesses not only listen to our clients but also work side-by-side with them to shape the products and services of the future. This strategy, known as co-development, is becoming a critical component of modern product design and a highly effective way to build products that customers rave about. 
With co-development, companies don't just create products for their clients or end-users; they create products with them. This approach invites clients into the heart of the creative process, tapping into their unique insights, perspectives, and desires. In this article, we delve into the significance of co-development, exploring its transformative potential to provide customer insights, competitive advantage, spark innovation, and mitigate risk. We'll elaborate further by exploring case studies of our own Onfido products and their stories. This deep dive will underscore the power of customer insights and data in shaping our own product development.
Four reasons to develop products with customers
Co-developing products with customers is crucial for these four key reasons:
Customer insight
Customers understand their problems, needs, and desires better than any market researcher. Companies can tap into these insights directly by co-developing products, leading to a more refined and appropriate product offering.
Faster time to market 
Working directly with customers enables you to learn and iterate faster. This efficiency leads to shipping high quality products sooner. 
Innovation 
Customers can offer fresh perspectives and ideas that internal product development teams may overlook, fueling innovation. Every time we work with our clients, we learn something new, which takes us in directions we never would have explored otherwise.
Risk mitigation
Working with customers increases your chances of product-market fit and will mitigate risk. The closer your partners are to your ideal customer profile, the higher the possibility that the product will resonate with others like them.
By co-developing with customers, businesses can obtain real-time, direct insights into customer problems, needs, and desires, which conventional market research may fail to capture fully. These insights, underpinned by qualitative and quantitative data, serve as a compass guiding the product development journey. They inform and enrich every stage of the product development process, from early ideation to design, testing, refinement, and launch. 
The result is a product that doesn't just sell but genuinely resonates with customers because it's been crafted to their precise needs and expectations.
The three layers of customer insights
We used the Research Funnel by Emma Boulton to develop the structure of our User Research practice at Onfido, but it works equally as well as a model for how to work with clients on co-development opportunities.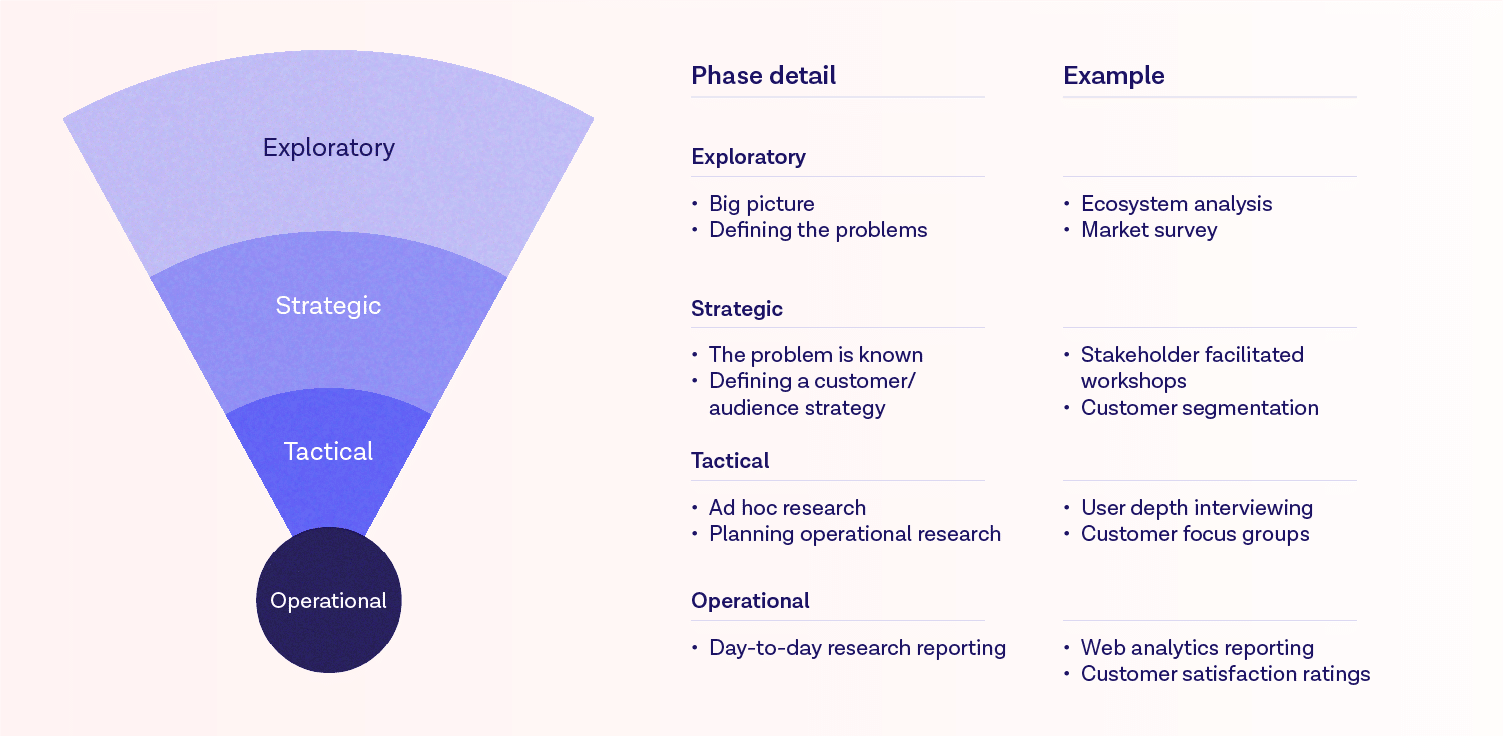 Exploration
At the highest level, you can work together to explore the problem space broadly – Here, you establish who your users are, their needs and pain points, and where the most significant business opportunities may lie.
Strategy
Once you know the most significant opportunities, you can work with clients to co-develop a strategy for achieving the desired results.
Tactics
The most common mode for co-development is Tactical, where we build a product. Here, we want to ensure our solution is usable and has a sound go-to-market plan. We both work with clients on their products and systems and invite them to work with us on ours.
Finally, one of the greatest benefits of co-development is extracting the most value from your insights. When developing your program, don't forget the operational aspects of making customer & user insights widely available across your organization. We use tools like ProductBoard and Dovetail to share insights, but even Confluence and PowerPoint can be effective tools for sharing knowledge and telling stories.
Operationalizing co-development
Onfido Labs is an initiative we've introduced that helps our product and research teams work more closely with our clients – both in gathering insights and in co-developing solutions. In the Program, clients opt-in to participate in user research and workshops or gain early access to alpha products.
Labs was created to solve a complicated problem: for User Researchers, Designers, and Product Managers, it took a lot of effort to work directly with our clients. There were a few reasons for this:
We have a LOT of questions.

At any given time, we may have ten or more product teams actively seeking customer insights and feedback. If each team wants to have conversations with five to seven clients per quarter, you can see how this could become quite noisy for our clients.

There are a host of other communication touchpoints to be accounted for.

Our clients also receive outbound marketing emails, invitations to knowledge-sharing events, updates from legal and compliance, etc. We needed to be more deliberate and methodical about how we reached out to clients.

We don't "own" the client relationships.

Our Customer Success Managers facilitate our client relationships and have much more context about our customers' current priorities and challenges. Depending on their focus at that moment – whether they were trying to close a deal or work with the client to resolve a sticky problem – the time wasn't always suitable for a co-development or user research conversation. This made it difficult to find clients quickly.
Labs has enabled us to be much more measured and coordinated about approaching our clients with co-development opportunities. It has also fostered valuable connections between the product team and others at Onfido who lead complementary programs such as our NPS survey, Customer Onboarding and Support, Professional Services, and our Customer Advisory Board.
Examples of co-development in Onfido products
How exactly does collaborative product development work? The following two case studies illustrate just that.. Each case study has a theme around quick iteration and continuous discovery. For both, we adopted a process where we generated hypotheses as a team, designed and prototyped solutions, tested our assumptions, then synthesized our findings into insights to inform the next iteration.
First up is Motion, which allows our customers to verify that their end-users are genuine with a quick and simple head turn movement. And while that seems straightforward enough to deliver, the team embarked on iterative sprints in close collaboration between design, engineering, users, and clients to provide the best in class for accessibility and anti-bias while delivering 10x performance for fraud. Giulia DiNola shares how we've built Motion, putting our customers and their end users at the heart of our research and development processes.
Onfido Studio is a visual tool for building identity verification and onboarding workflows without constant development resources or app releases. Customers use the Studio Editor to create identity verification workflows, with each step represented as a task on an infinite canvas. These tasks are connected like a flow chart, with conditions, branching paths, and various outcomes that can be automated or escalated to a human for review if needed. Steve Dennis shares how the Studio team used the principles of quick iteration and continuous discovery to get this product to market.
Why co-development is the future of product
In the modern business world, co-development with customers isn't just a nice-to-have; it's a vital component of successful product strategy. The increased access to insights and data along with an open and inclusive approach shape products and services that resonate deeply with the market, ensuring a deeper product-market fit. 
Ultimately, co-development transforms customers from passive recipients into active co-creators, and by cultivating such relationships, you'll be better equipped to navigate the ever-evolving market and thrive amidst increasing consumer expectations.
Putting it all in action
Stay tuned for our next two blogs in the series, taking a deep dive into two of Onfido's products: Watchlist and Smart Capture SDK.
Get in touch to find out how the Onfido Real Identity Platform has been developed to bring real value to your business.
Contact us