Why choose
Onfido

over Veriff?

Onfido makes identity simple, enabling seamless, secure, and compliant customer acquisition globally. With Onfido, you can overcome many of the challenges facing Veriff customers today, with a smart capture experience, AI designed to prevent up to 50% more fraud, and a seamless no-code integration. 

See why The Forrester Wave™, G2, the Gartner Innovation Insight report, and KupperingerCole Market Compass place Onfido at the top of identity verification providers globally and why Frost & Sullivan awards Onfido Fraud Detection and Prevention "Company of the Year".
3 reasons businesses choose Onfido over Veriff for IDV
Discover Onfido's

Real Identity Platform
Explore the full range of identity verification solutions and try Onfido's no-code workflow builder with our interactive demo.
Comprehensive orchestration, no code required
Get your solution to market faster with flexible, no-code workflows tailored to your unique needs. Onfido Studio gives you the tools to create the ideal experience for your customers with a simple drag-and-drop approach. 
Align your verification journeys to match individual customers' risk profiles, and clone or edit geo-specific workflows to address local and global compliance requirements such as ETSI in the EU. Try Studio workflow today - at no cost.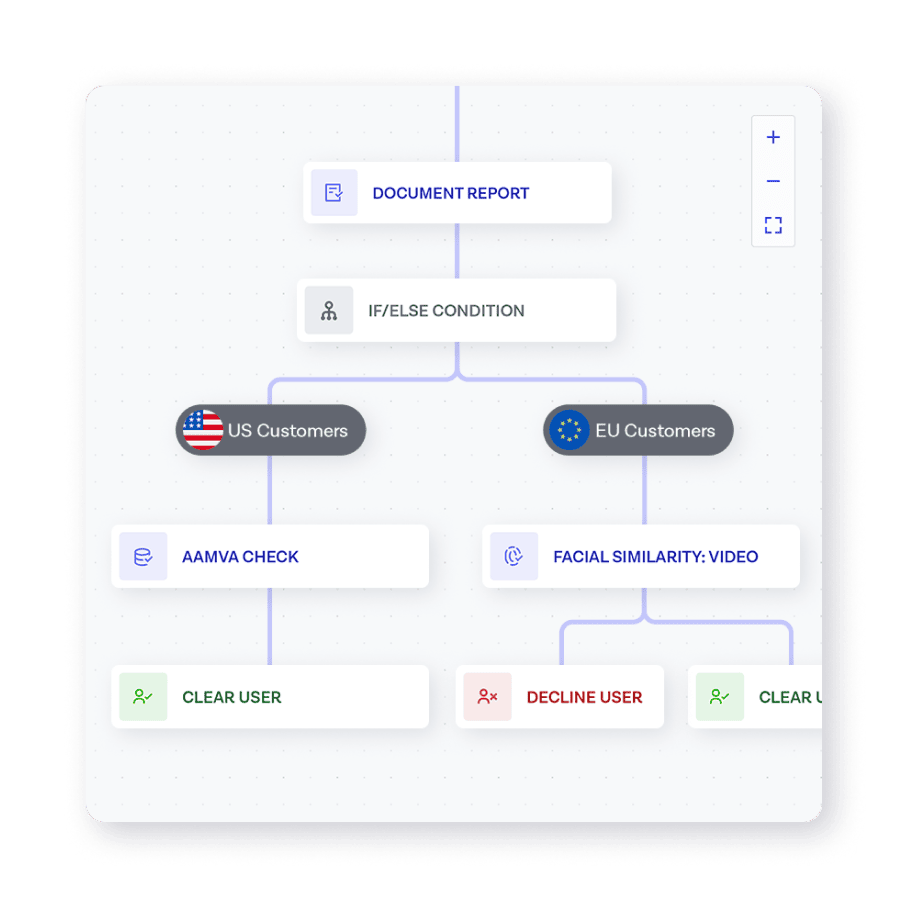 Beat fraud and convert more customers with award-winning AI
Deliver exceptional fraud analysis with the Onfido Verification Suite. Built in-house, Atlas™ AI's unique approach combines over 10,000 micro-models to detect specific document and biometric fraud markers with pixel precision. 
Onfido Motion biometric verification delivers a best-in-class experience—it's 100% automated and returns 95% of results in seconds. Unlike Veriff's approach, Onfido's biometric verification solutions are iBeta PAD Level 1 (Selfie) and Level 2 (Motion) certified.
Global coverage, local expertise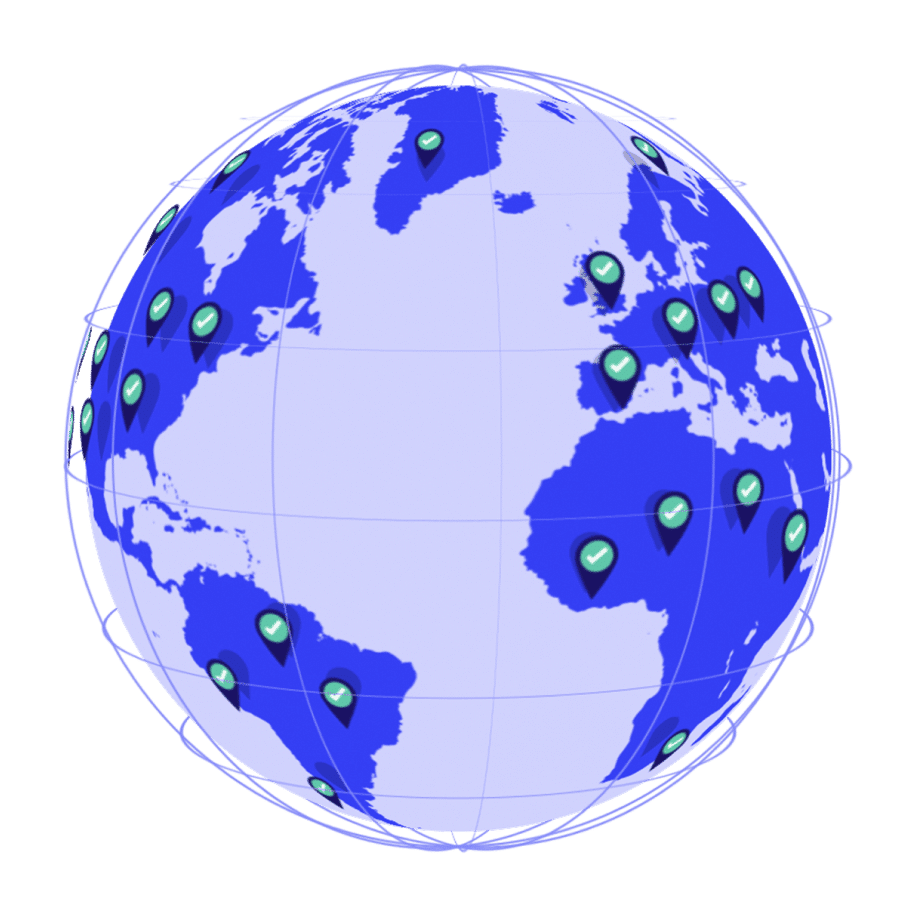 The experience that I've had with Onfido, working with them quite closely throughout this whole project, has been really positive.
India Fines, Digital Onboarding Manager, TSB Bank
Read the TSB Bank customer story
What really makes Onfido stand out is that their solution works quickly and efficiently across all our markets.
Djoeri Timesen, Chief Product Office at bunq
Being able to have that automation means that our customers can essentially verify as quick as possible…
Freya Seeley, Compliance Operations Manager, GoCardless
Read the GoCardless customer story
When we're looking for a partner, we work with people who have got the best-in-class solutions. Onfido ticked those boxes with their IDV solution.
Colin Whipp, Head of Account Management, The Access Group
Read The Access Group story
What was really important for us is we can provide an experience for them to be able to sign-up to Mollie in a very easy way, online… and that requires us to have a solution for verifying the customers' identity that can be achieved in a self-service manner.
Zaheer Jassat, Head of Product, Mollie
Read the Mollie customer story
Acquire more customers and fight fraud with Onfido
G2 peer reviews notate that Onfido delivers a smoother, quicker, and more secure customer experience than Veriff. Guide your customers through the verification process seamlessly and discover how Onfido can help your business onboard customers quickly, safely, and securely.
Keep up to date with
identity news and insights