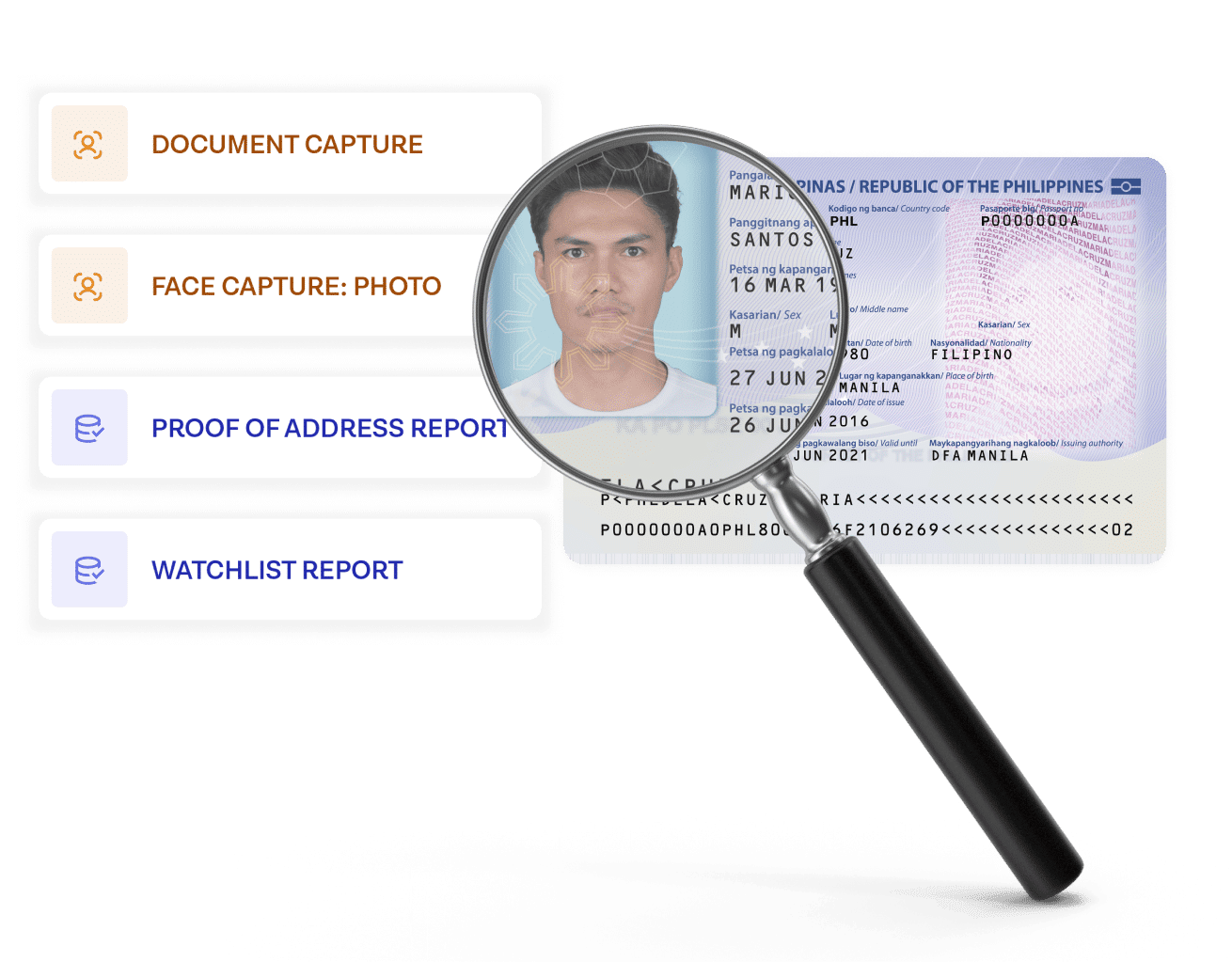 Customer due diligence
for the Philippines
Navigate KYC compliance, onboard new customers, and detect fraudulent activity all in an end-to-end platform. The Onfido Real Identity Platform supports BSP compliance, and enables businesses operating in the Philippines to digitize identity verification and deliver an exceptional user experience.
On our path towards becoming a digital-first bank, Onfido has been an invaluable partner, helping UnionBank of the Philippines to leverage the power of digital identity verification and move closer towards achieving our goal of providing seamless, mobile-first banking services to our valued customers.
AJ Atienza, SVP Digital Channels Head, UnionBank of the Philippines
Read the UnionBank case study
What are the kyc requirements in the Philippines?
Philippines's Central Bank (Bangko Sentral ng Pilipinas) has key anti-money laundering laws, rules, and regulations in place. It also regulates electronic KYC procedures to ensure businesses are able to onboard users remotely in a safe and secure manner. These rules are outlines in The Manual of Regulations for Banks (MORB) and The Manual of Regulations for Non-Bank Financial Institutions (MORNBFI).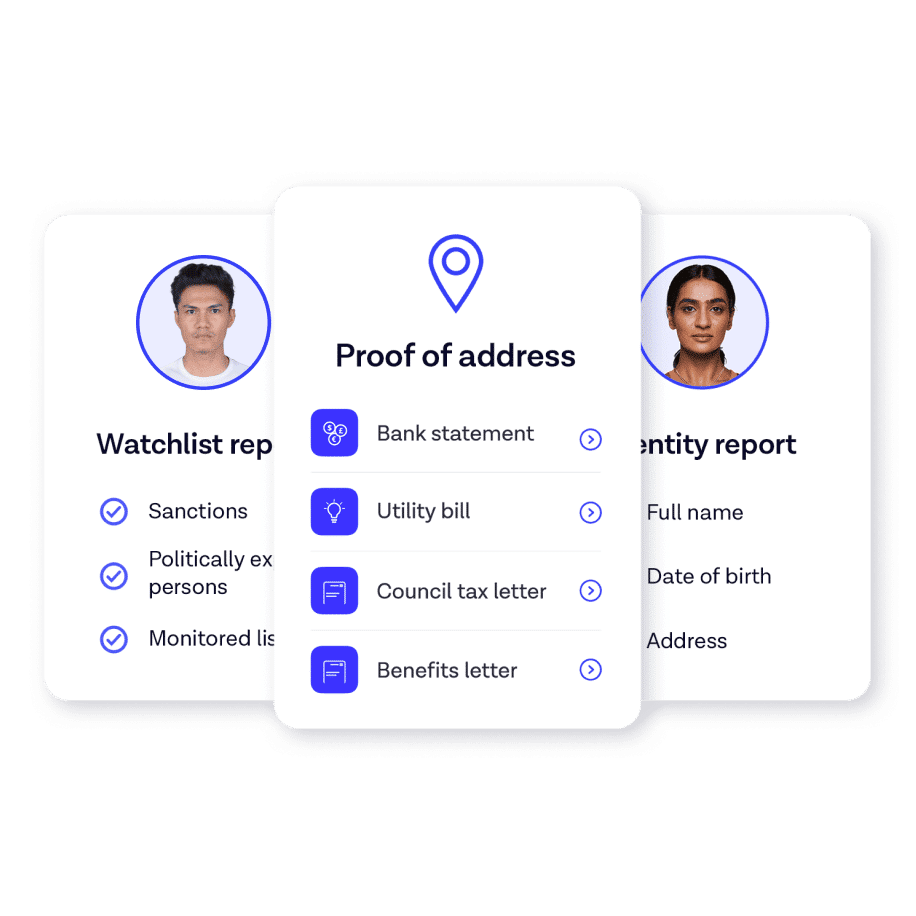 How can businesses in the Philippines verify identity?
MORB/MORNBFI allows for remote identity verification methods, where users can scan their government ID and face using a smartphone or webcam. This information can be processed by third-parties to ensure the user is authentic and who they claim to be, meaning customers can sign-up for financial services in seconds from anywhere.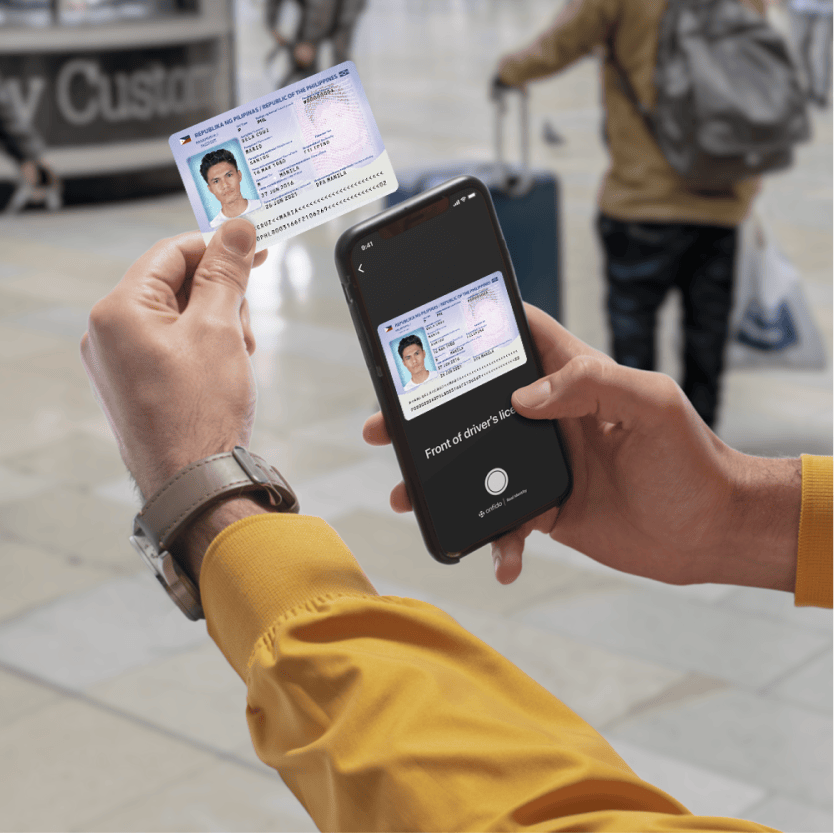 How does Onfido help?
Our AI-powered solution enables the capture of ID documents and facial biometrics, giving businesses confidence in the identity of their users. Onfido Studio makes building flexible no-code workflows simple, automating the decision-making process for specific regulatory obligations. We return results in seconds via API or our dashboard — our technology is used by some of the Philippine's leading financial institutions.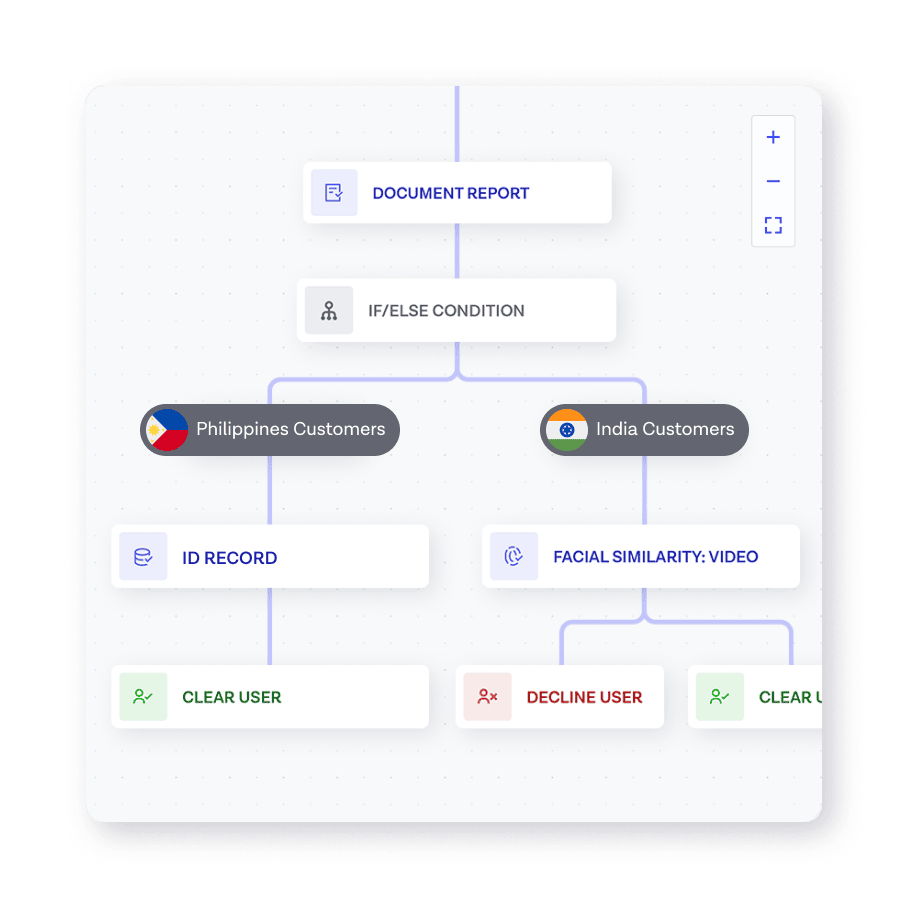 Identity verification solutions for eKYC in the Philippines
Document and Biometric Verification
Onfido Studio
Smart Capture
Data Verification
Fraud Detection