Volkswagen Financial Services UK (VWFS), part of Volkswagen AG, has partnered with Scrive and Onfido to launch their next-generation digital financing solution for UK dealerships. Scrive's electronic signature service and Onfido's digital identity verification services are seamlessly integrated into the new process, for quickly verifying customer identity and signing financing agreements either remotely or in person.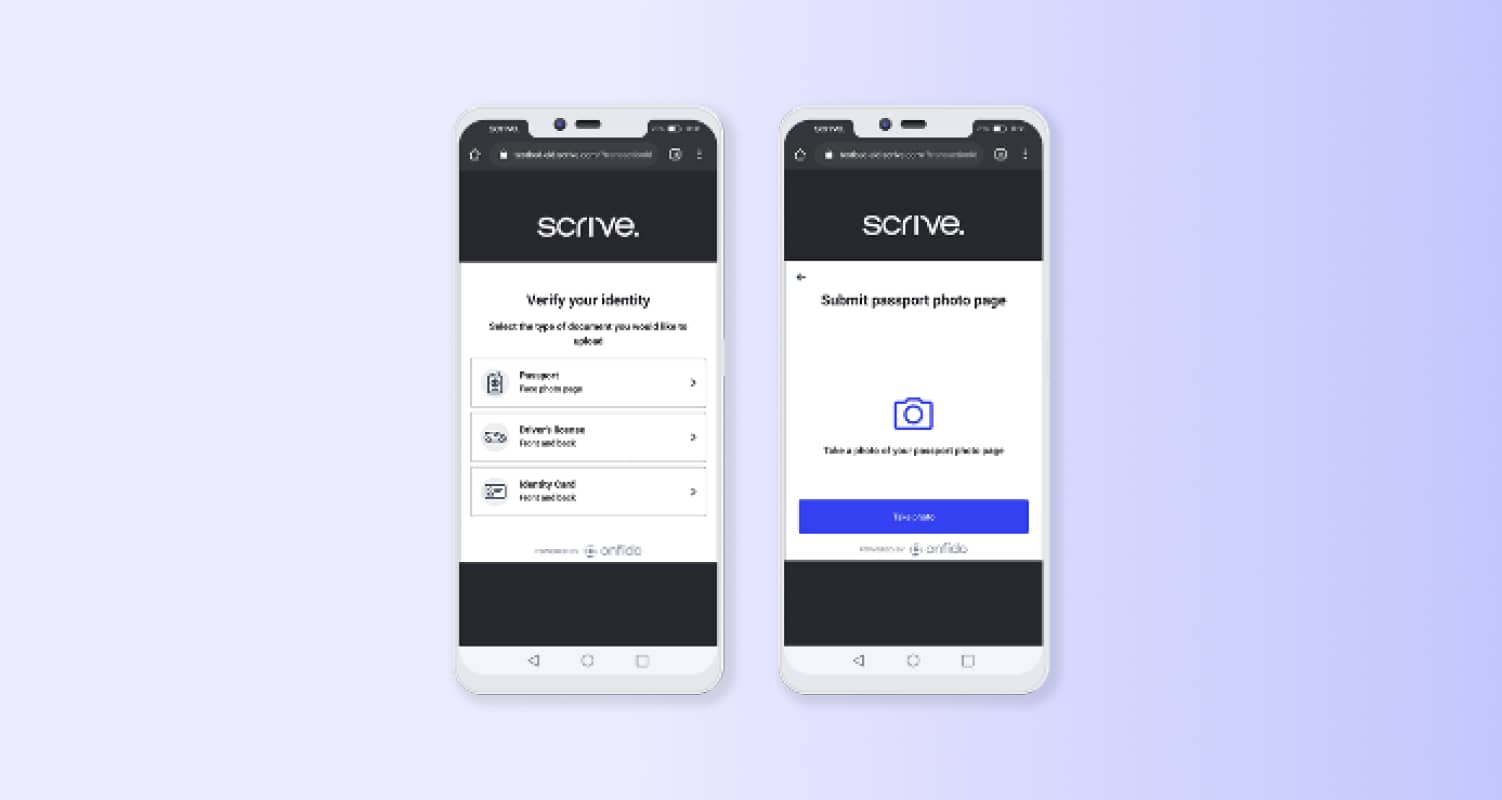 "
Scrive and Onfido enable a fast, compliant and error-free financing process while providing a first-class customer experience for car buyers. This joint solution with Volkswagen Financial Services UK leverages Scrive's substantial penetration in the automotive sector. This rollout constitutes Scrive's biggest expansion to date into the UK market and further strengthens our leadership position as a provider of agreements automation solutions.
"
Viktor Wrede, CEO of Scrive
Volkswagen Financial Services is innovating their customer online experience with a frictionless e-signature user flow. Upon signing a credit application, customers are able to prove their real identity by taking a photo of their ID and a selfie. Onfido first checks that the ID is genuine and not fraudulent, and then matches it to the user's face. This ensures the person presenting the identity is its legitimate owner and is physically present. Scrive's service then seamlessly allows signing parties to formalise documents on any device, in person or remotely, resulting in a legally-binding agreement supported by a world-class evidence log and protected against tampering using blockchain technology.
"
Scrive and Onfido bring the experience and expertise we were looking for to provide a thoroughly modern, secure financing experience for our dealerships and their customers. The response from our dealers is very positive: a clear, easy to follow process that streamlines the purchase experience and expedites the payout time.
"
Titus Ackah-Sanzah, Product Owner at Volkswagen Financial Services UK "
Volkswagen Financial Services, provider of financing, leasing, insurance and mobility, operates in 48 markets across the globe. The UK is the first market where the new financing solution is being rolled out.
"
As contactless transactions become more critical than ever, the ability for Volkswagen Financial Services to empower its dealerships to remotely and securely identify new customers is critical. The modern workflow means that there is no requirement for customers to provide additional documentation to prove their real identity, and can formalise financial agreements on any device. We're delighted to partner with Scrive to meet these demands, providing a world-class digital service that helps them onboard customers quickly and securely.
"
Oliver Krebs, VP of Central EMEA at Onfido.