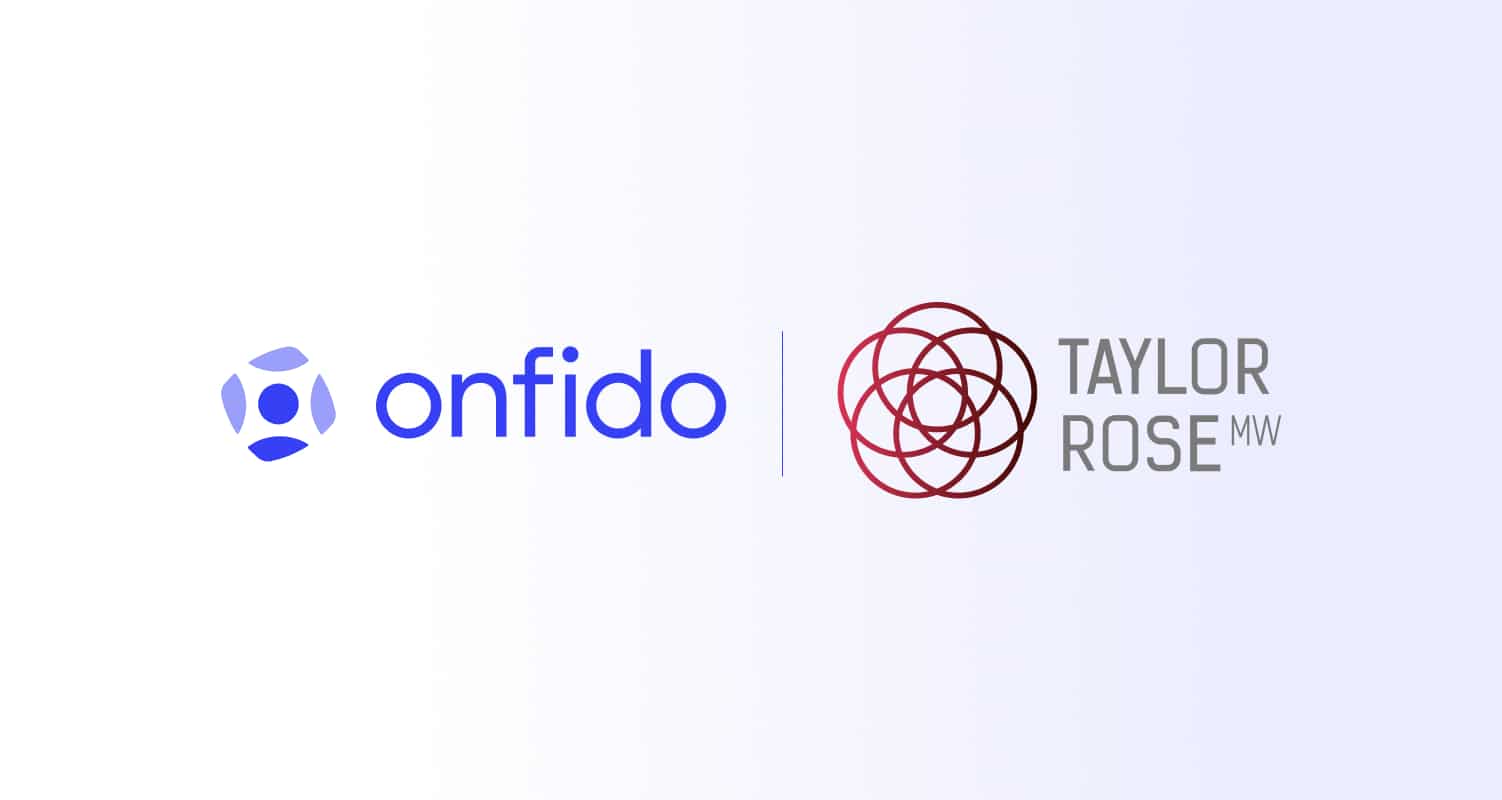 Top 60 law firm chooses Onfido to enable automated identity verification, reducing client verification time from days to minutes.
Onfido, the global leader in automated identity verification, today announced a partnership with Taylor Rose MW, a top 60 independent law firm, to provide automated and secure identity verification to streamline its Know Your Customer (KYC) process, fraud detection and user onboarding for home buyers online.
The partnership enables Taylor Rose MW to reduce operational costs associated with in-person manual KYC reviews while enabling fast and convenient onboarding to Taylor Rose MW's services. Taylor Rose MW is one of the largest providers of conveyancing services in the UK, offering a diverse range of other legal services. The Solicitors Regulation Authority (SRA) has again identified conveyancing as the highest risk area for identity fraud and money laundering in its latest annual report. With the assurance provided by Onfido, a certified identity service provider by the UK Digital Identity and Attributes Trust Framework (UKDIATF), Taylor Rose MW can minimise those risks with Onfido's award-winning document and biometric verifications, trusted data sources and fraud detection signals. 
The partnership has had immediate results allowing clients to onboard to the point of an open live file in as little as 20 minutes instead of days when in-person visits were required.
By integrating Onfido's AI-powered identity verification service, Taylor Rose MW clients are able to sign up by simply taking a photo of their government-issued identity document (ID) and a selfie. Onfido first checks that the ID is genuine and not fraudulent, and then matches it to the user's face. This ensures the person presenting the identity is its legitimate owner and is physically present. Users are able to start their digital journey anywhere, anytime, through a simple and user-friendly online experience that meets KYC compliance requirements.

Matthew Hoe, Director of Risk & Compliance at Taylor Rose MW, said, "Online ID checks are the natural solution to the challenge of client onboarding in the remote working post-pandemic world. Onfido's technology was the natural choice, being easy for clients to use and giving clear and accessible results to our team within minutes." 
Nello Franco, Chief Customer Officer at Onfido, said, "In today's digital age, users increasingly expect a user-friendly digital experience so that they can seamlessly prove their real identity. The high confidence certification from the UKDIATF gives our customers continued assurances that we are meeting best-in-class standards, now and into the future."