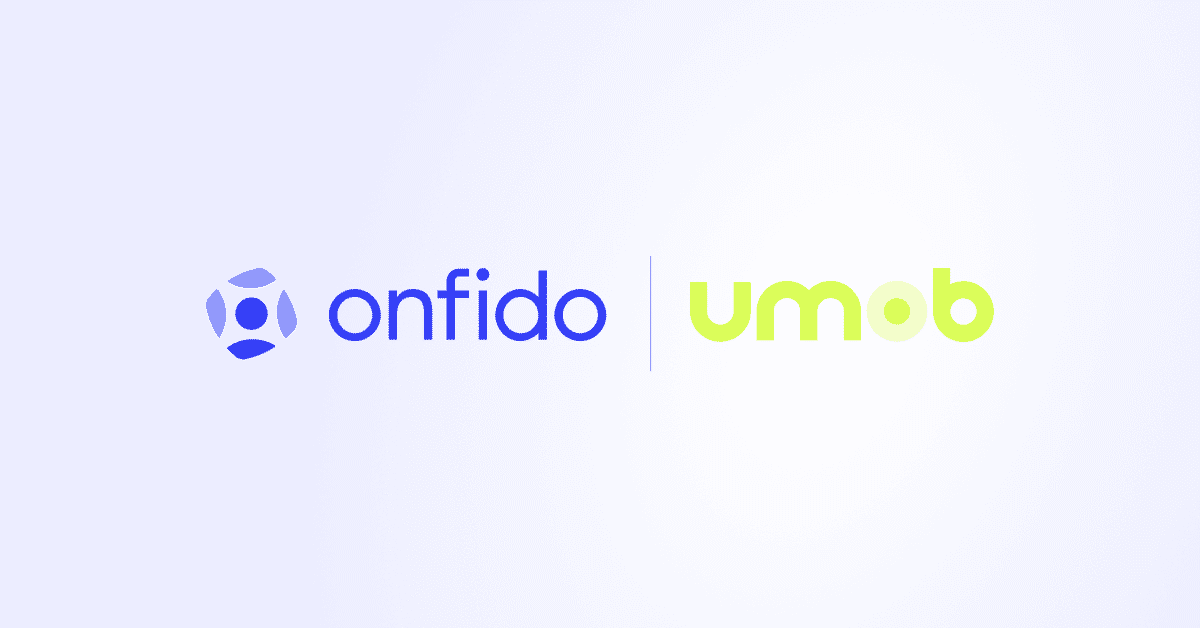 umob, a Mobility as a Service platform, sees faster rider onboarding and 90% reduction in manual work. 
Amsterdam, Netherlands; Onfido, the global leader in automated identity verification, today announced the results of its partnership with umob, a revolutionary Mobility as a Service (MaaS) platform that is transforming the shared mobility and public transportation experience. Since integrating Onfido's award-winning technology, umob can verify new users in under five minutes while significantly reducing manual identity verification checks by 90%, as detailed in the case study.
Headquartered in the Netherlands, umob stands at the forefront of the MaaS industry. Driven by their mission to foster sustainable urban environments, umob's integrated platform allows individuals to easily choose alternative transportation options, reducing reliance on private or passenger-owned vehicles.
As fraud poses a substantial challenge within the shared mobility sector, umob required a rider verification solution that provides rigorous Know Your Customer (KYC) procedures, while maintaining a frictionless user experience, and managing a diverse global user network.
By leveraging Onfido's adaptable Real Identity Platform, umob has been able to prevent fraudulent activities and ensure a seamless onboarding experience for riders, thereby maintaining a high level of trust among its users. Onfido's rapid integration of document capture, facial comparison, liveness detection, and fraud prevention has enabled umob to promptly respond to emerging fraud tactics, ensuring continuous security while creating a fast and frictionless customer onboarding experience. Onfido Studio empowers umob to make real-time adjustments to verification criteria.
umob users can sign up by simply taking a photo of their government-issued identity document (ID) and a selfie. Onfido first checks that the ID is genuine and not fraudulent, and then matches it to the user's face. This ensures the person presenting the identity is its legitimate owner and is physically present. Users are able to start their digital journey anywhere, anytime, through a simple and user-friendly online experience that meets regulatory requirements. 
"umob has big plans, aiming to onboard 450,000 recurring users by the end of 2024. Onfido aligns with these goals, supporting us as we continue to expand market presence while upholding robust identity verification measures," said Raymon Pouwels, Co-founder & CCO of umob. "Onfido has been instrumental in reshaping the way we approach identity verification in the shared mobility sector. The main benefits being ease of use for the customer while being secure and easy for us to manage."
"This partnership exemplifies how a dynamic partnership can address critical challenges within the industries requiring KYC such as financial services and shared mobility industry," said Nello Franco, Chief Customer Officer at Onfido. "Onfido's solutions not only simplify identity verification but also enable businesses to focus on their core objectives while maintaining the highest standards of security and compliance."
Onfido's solutions have already made a significant impact in the Netherlands, with prominent clients such as challenger bank bunq and LeasePlan Bank benefitting from the company's digital identity verification expertise.