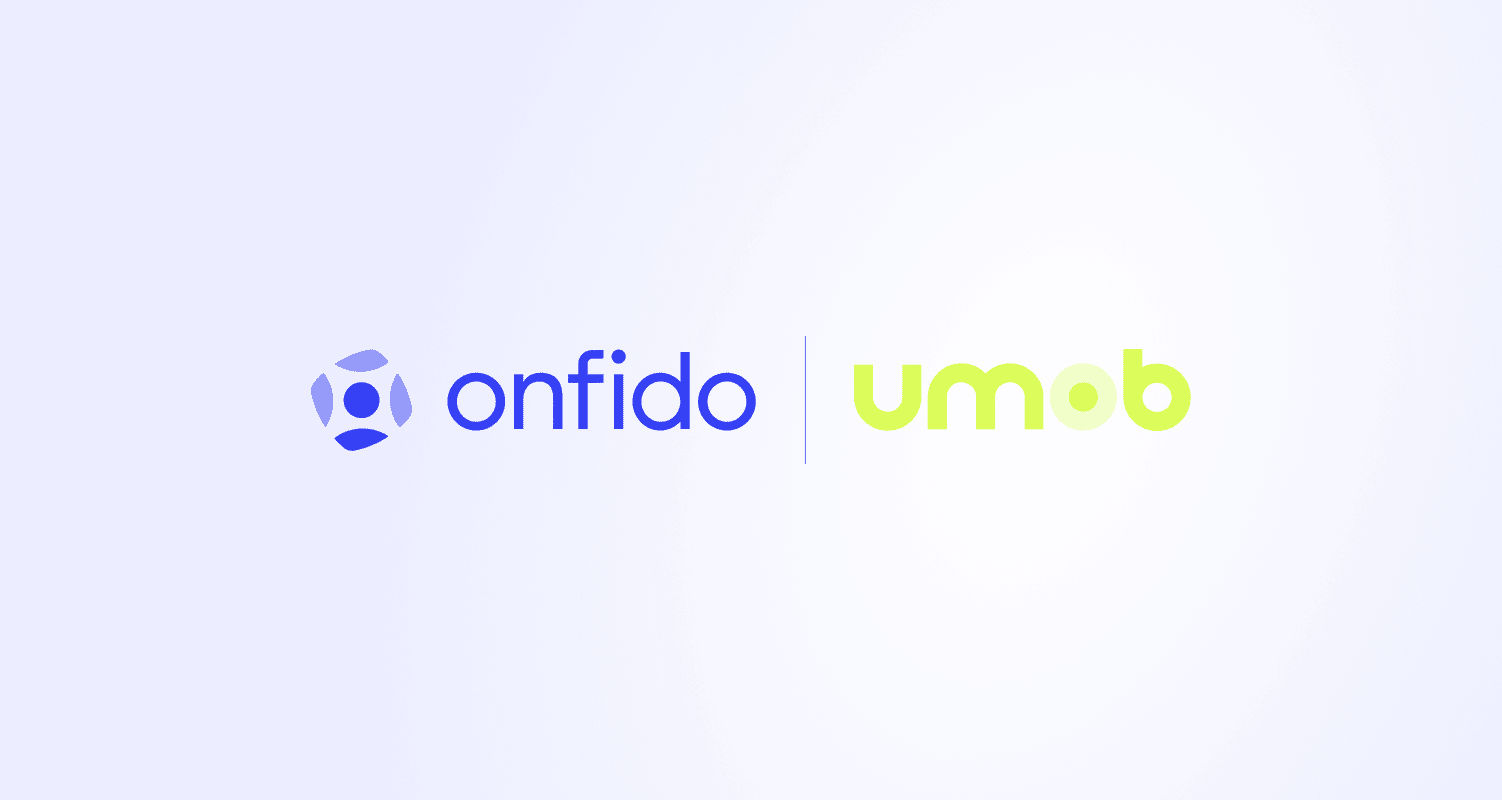 <5
mins to verify new users
90%
reduction in manual work for identity verification
Background
umob is a revolutionary solution that transforms the shared mobility experience. As a Mobility as a Service (MaaS) operator, umob envisions a future where shared mobility is easily accessible and integrated through a single platform. This pioneering app consolidates all the leading shared mobility brands and public transport into one comprehensive platform, offering users the freedom to move effortlessly across different options.
Challenge
umob is dedicated to the mission of fostering sustainable urban environments and enhancing the quality of urban living. Through the provision of a seamlessly integrated international platform, they seek to promote the adoption of alternative transportation modes, reducing dependence on private vehicles. Their primary commitment revolves around delivering user-friendly and efficient solutions on a global scale, aiming for a uniform travel experience across all nations.
In pursuit of this goal and to effectively oversee a diverse global user network, their central emphasis lies in the prevention of fraudulent activities and the establishment of robust identity verification mechanisms for all users.
As fraud poses a substantial challenge within the shared mobility sector, umob recognized the necessity for a dependable solution that could harmonize user-friendly onboarding with rigorous KYC (Know Your Customer) procedures. In the context of a MaaS platform, the initial identification process serves as a pivotal user touchpoint, demanding flawless execution and a frictionless experience. umob sought a trusted partner capable of efficiently verifying user identities without compromising the seamlessness of the customer journey.
Being a startup, umob began its operations from the ground up. The company explored various options within the KYC/AML (Anti-Money Laundering) domain to find a suitable solution.
Solution
A world-renowned leader in identity verification and authentication solutions, Onfido seamlessly integrated its Real Identity Platform into umob's workflows, providing a holistic solution that encompassed document capture, facial comparison, liveness detection, and anti-fraud logic. This solution offered flexibility, allowing umob to adapt its verification processes based on evolving needs without external consultations.
Onfido stood out from the competition due to its exceptional ease of use and flexibility. Onfido Studio empowered umob with the ability to make real-time adjustments to verification criteria. This adaptability was crucial in an industry characterized by constant change. Onfido's offerings, including identification, verification, and Onfido Studio, comprehensively addressed umob's requirements.
"
Onfido has been instrumental in reshaping the way we approach identity verification in the shared mobility sector. The main benefits being ease of use for the customer while being secure and easy for us to manage.
"
Raymon Pouwels, Co-founder & CCO, umob
Result
Integrating Onfido into their operations proved to be a smooth process for umob. The transition from Onfido's legacy system to Onfido Studio required initial setup efforts but was followed by a plug-and-play experience. umob's partnership with Onfido yielded significant benefits:
Improved Fraud Prevention

: Onfido's robust identity verification processes helped umob prevent fraudulent attempts effectively.

Time Efficiency

: Onfido's integration enabled a seamless onboarding process, with verification taking under 5 minutes for users.

Focus on Core Business

: umob could concentrate on its core business of revolutionizing shared mobility, with the assurance that identity verification was being expertly managed.
Onfido's contribution extended to umob's business goals. By preventing fraudulent activities, umob could maintain a high level of trust among its user base. Additionally, Onfido's adaptability allowed umob to promptly respond to new fraud tactics, ensuring ongoing security. The partnership with Onfido aligned with umob's growth plans, aiding in scaling their user base while maintaining control over identity verification processes.
umob's trajectory involves rapid growth, aiming to onboard 450,000 recurring users by the end of 2024, helping them scale quickly and stay competitive in the Mobility as a Service market. umob's collaboration with Onfido ensures they can continue to expand their marketshare while ensuring secure and reliable identity verification for an ever-increasing user base.
The collaboration between umob and Onfido illustrates how a dynamic partnership can address critical challenges in the shared mobility industry. Onfido's solutions not only streamline identity verification but also empower businesses to focus on their core objectives while maintaining the highest standards of security and compliance. This strategic alliance positions umob on a trajectory of sustained growth and industry leadership.