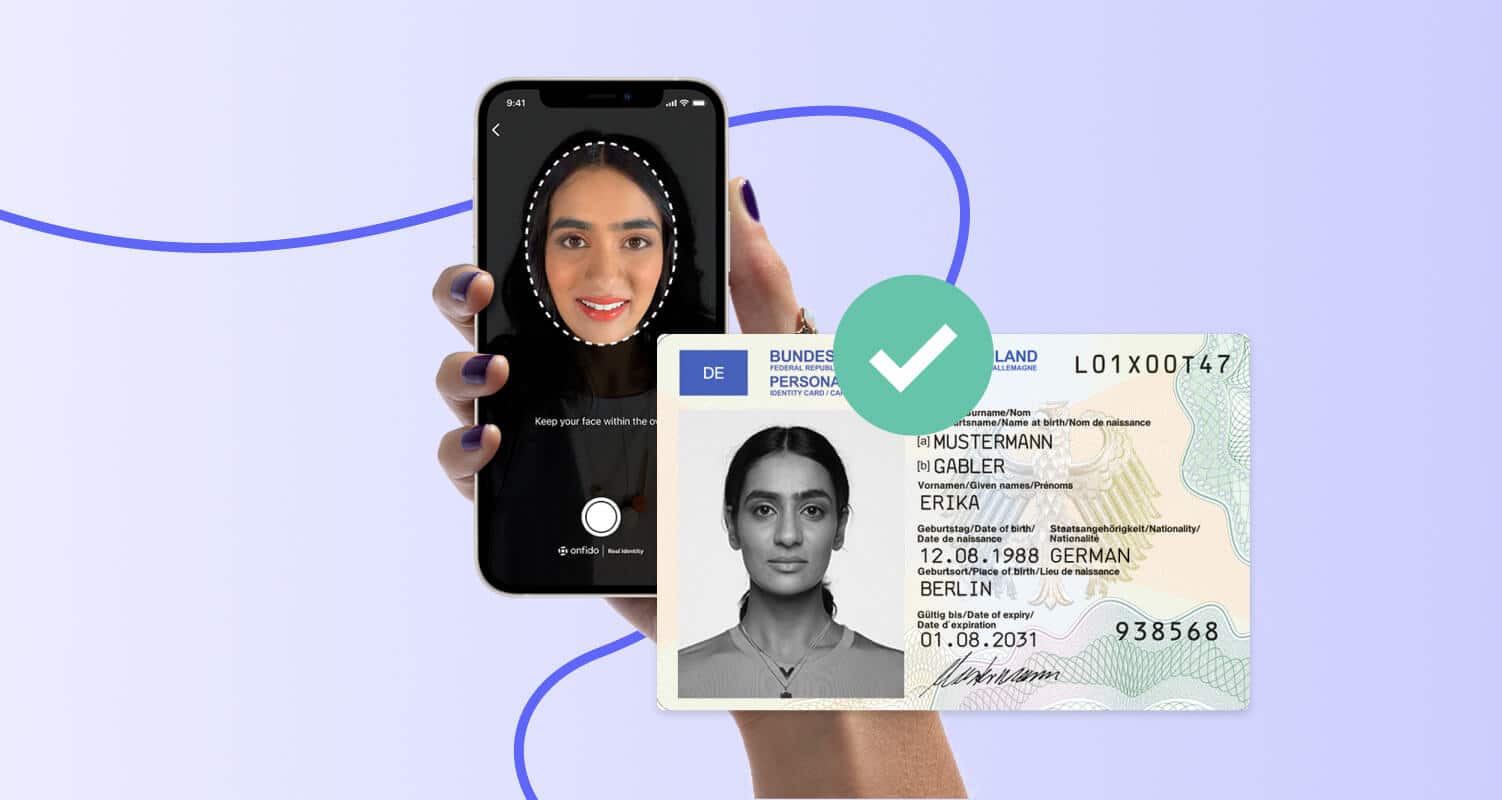 Successful compliance and risk management programs are built on effective KYC (know your customer) processes. Compliance with KYC requirements is essential for businesses in many regulated industries with non-compliance resulting in costly fines, a higher risk of fraud, and lower customer trust. In fact, identity fraud has risen 44% since 2019, which has led to an exponential increase in financial fraud. Consumers reported losing more than $5.8 billion to fraud in 2021, up more than 70% from the year before, according to newly published Federal Trade Commission data. KYC requirements for banks ensure advisors are aware of their clients' financial situation and risk tolerance to avoid the possibility of fraud.
In this blog, we explain the details of KYC, required KYC documents, and why a robust KYC policy is important for banks and their customers.
What is KYC and how it works?
KYC stands for 'know your customer'. KYC processes start with verifying customers' identities, ensuring they are permitted to access a bank's services, and assessing risk. This can be achieved in numerous ways, ranging from validating customer-provided information against trusted data sources, to verifying identity documents alongside facial recognition technology. Banks use KYC to confirm that their clients are who they claim to be before rendering their services. Identity verification is an important step, but KYC procedures are also designed to assess ongoing risks and monitor concerning activity to protect financial institutions against fraud, corruption, money laundering, and terrorist financing.
Additionally, adhering to anti-money laundering (AML) laws is a legal requirement for banks and KYC processes are a necessary step. In the United States, financial institutions must also comply with the Customer Identification Program (CIP), Customer Due Diligence (CDD), and Enhanced Due Diligence (EDD) requirements set out in Title III of the Patriot Act.
Want to learn more about the global compliance landscape?
Our compliance manager's guide to identity verification looks at the landscape and regulations in the US, EU, and UK. It also examines key considerations when building verification workflows, and best practices when optimizing them.
Read the report
What are the basic requirements of KYC? 
Identity and address verification are both required for customers to open a bank account. Know your customer works by applying standardized procedures to:
Client/Customer Identification:

During account setup or onboarding processes, organizations use KYC processes to verify that the person signing up is, indeed, who they say they are.

Customer Due Diligence (CDD) and Enhanced Due Diligence (EDD)

: Once a user or customer has their identity verified, customer due diligence requires organizations to collect additional credentials and evaluate their profile more deeply, to identify suspicious activity or other potential risk factors.

Ongoing Monitoring:

Since customer information changes over time, it's important to apply ongoing monitoring practices to help ensure that accounts stay safe — and organizations remain in compliance.
In the US, for example, each new customer must provide comprehensive financial information required by the SEC before opening an investment or banking account. This helps banks create a profile of the customer before any financial recommendations are made. Some of these processes, like customer identification and verification, can be done automatically using software like Onfido's Real Identity Platform. We help businesses address their KYC compliance needs with a library of award-winning document and biometric verification solutions, trusted data sources, and fraud detection signals.
What are KYC documents for banks?
Appropriate identity verification methods as defined in regulation varies around the world. Typically banks are required to verify an identity document, to confirm an applicant's identity. Depending on the services being provided they may also have to verify their address.
Government-issued ID card verification and additional proof of address such as utility bills and bank statements are all part of the KYC documents list used by banks when onboarding a new customer. 
Some establishments need two kinds of identifying KYC documents, such as a:
Passport

Social security card

Driver's license

Voter's identity card
Proof of address can be accomplished via identification or supporting documents that verify the client's address:
Housing contracts and rental agreements

Utility bills

Bank account statement or Passbook entries

Proof of residence issued by a notary public or a government authority

Maintenance bills
Before opening a bank account, issuing a credit card, or establishing an insurance policy, financial organizations may also request proof of income / source of funds. Documentation that can be provided to confirm a customer's income or financial situation include:
Recent pay stubs

Bank account statements

Tax forms
As increasingly strict regulatory requirements take effect, KYC compliance is becoming more crucial, and banks are investing a lot of time and money into KYC compliance processes. That's one reason why banks are turning toward digital identification processes like Onfido's Real Identity Platform as an affordable, automated solution to KYC. Collecting documents needs to be seamless — that's where Onfido comes in. With digital identification, banks can verify the identities of customers by leveraging a library of trustworthy data sources, award-winning document and biometric verifications, and passive fraud signals. It can also help automate onboarding, KYC compliance, and identity verification.
Onfido: real identity solutions
At Onfido, we empower banks to address KYC regulations and improve document fraud detection by 54%. The Real Identity Platform combines a comprehensive Verification Suite, intuitive orchestration capabilities, and automation powered by Atlas AI to increase acquisition, navigate compliance, fight fraud, and reduce costs. By automating your KYC and onboarding processes, you may protect your organization from fraud and onboarding drop-off. 
With a comprehensive, AI-powered digital identity solution designed to help you get to know your customers online, you can establish trust at onboarding and beyond. If you want to onboard more customers and satisfy global and local regulatory compliance with digital identity verification, explore the Real Identity Platform.
Sign-up for our free trial to experience workflow building in Onfido Studio, and run a limited number of free verifications. 
Try for free