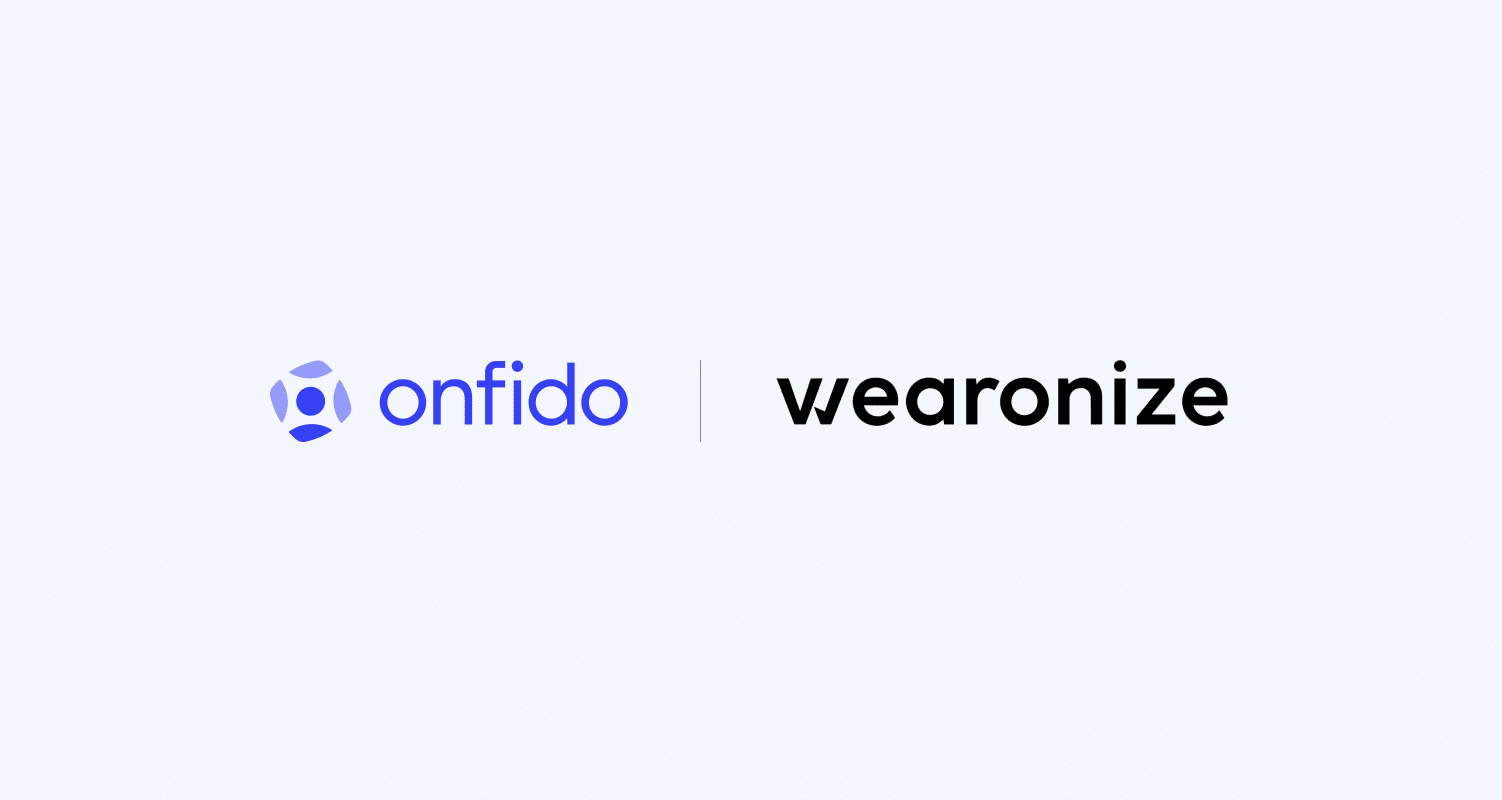 Fintech as a Service provider selects Onfido for its AI-powered digital identity solution to streamline and secure customer onboarding.
Onfido, the global leader in automated identity verification, today announced a partnership with wearonize, the international payment service provider, to enhance customer digital onboarding experience for its US clients and protect against evolving identity fraud. 
Wearonize is the Fintech as a Service player active in the US, EU, UK and Switzerland, with a 360° payment offering for brands, festivals, events, and sports clubs. The collaboration with Onfido will empower wearonize's clients, such as Swatch, Vibee and Ying, to integrate and connect with Onfido's AI-powered document verification, biometric verification, watchlist checks and ongoing monitoring. Through the partnership, businesses can accelerate user onboarding by efficiently verifying users' identities while meeting regulatory requirements and enhancing fraud detection. 
Onfido verifies user identities using a library of award-winning document and biometric verifications, trusted data sources, and passive fraud signals that happens within minutes. Users are able to sign up to businesses and services by simply taking a photo of their government-issued identity document (ID) and a short selfie video. Onfido first checks that the ID is genuine and not fraudulent, and then matches it to the user's face. This ensures the person presenting the identity is its legitimate owner and is physically present. Users are able to start their digital journey quickly and securely through a simple and user-friendly online experience that meets KYC and AML requirements.
Built by a team with deep market knowledge, the Onfido Real Identity Platform helps regulated businesses satisfy KYC and AML compliance regulations without hindering growth. Wearonize is able to navigate evolving regulatory and compliance requirements throughout core regions in US and Europe and scale its business with Onfido.
"We chose to work with Onfido because of their outstanding quality in identity verification. Their technical expertise supports our strategic goals in the US as well as Europe," said Thorsten Roeske, CEO and Co-Founder of wearonize.
"We are excited to partner with wearonize, a Fintech as a Service champion," said Nello Franco, Chief Customer Officer at Onfido. "At Onfido, we bring trust to digital transactions worldwide, and we're very happy to be supporting wearonize's digital initiatives. We pride ourselves on delivering access to online services that both detect and prevent fraudulent attempts while enabling the business to scale and meet regulatory requirements."