Onfido's solution now integrates with Okta's identity platform.
At Oktane20Live we announced a new partnership to integrate Onfido's combined Digital Registration, Identity Verification and Authentication solutions with Okta's identity platform. The combined integration simplifies the customer journey while providing  the highest level of fraud protection.
As well as two-factor authentication methods and device authorization, Okta customers can now utilize Onfido's simple solutions that tie a user to a real, physical identity using their government ID and facial biometrics. 
"Identity verification has become a core requirement in most consumer projects," said Stephen Lee, VP, Technology Partnerships. "The combination of Okta and Onfido brings together a complete offering across consumer registration, verification and authentication to help secure the consumer on-boarding experience."
Okta + Onfido: Mapping Real Identities to Access
Together, Okta and Onfido provide the ability for organizations to validate their customers are tied to real legal identity documents and grant them access to the sites and services they need. Okta provides the access management, authentication, and tokenization needed to manage customer identities, while Onfido provides the means to validate their legal identities in a remote setting.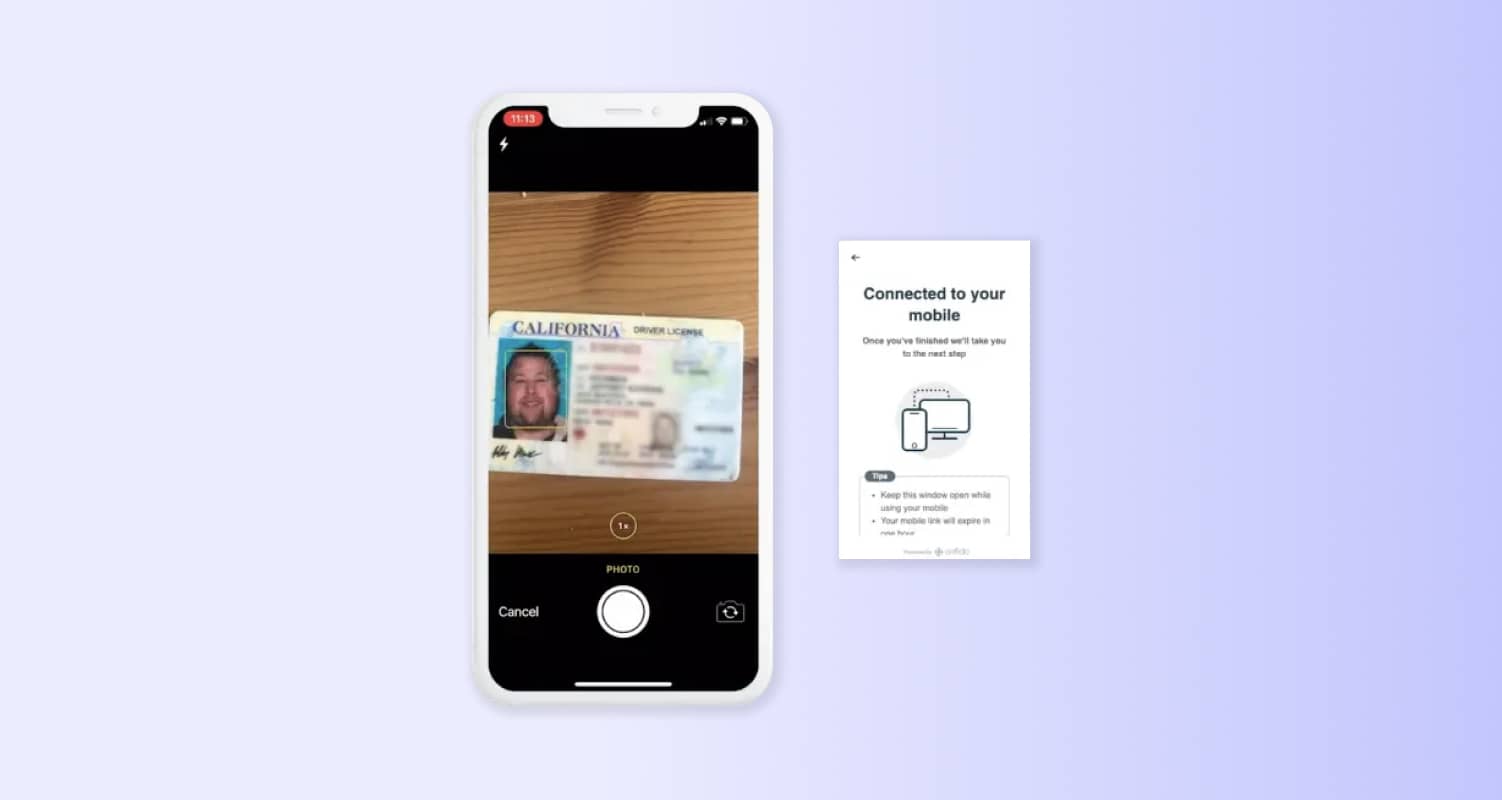 By simply taking a photo of their government-issued identity document (ID), users can be onboarded in a matter of seconds with 98.7% of fraud detected - reducing abandonment rates caused by complex registration forms. Our identity verification service--with its combination of human analysts and machine learning algorithms-- then checks for data consistency across the ID, performing analysis for possible image tampering, and detecting anomalies in fonts. If no fraud is detected, a new user account is automatically created on Okta's identity platform using the information from the ID.   
Okta + Onfido: Account Recovery with something you can't forget… your face!
Forgotten passwords, unknown usernames, or unusable two-factor authentication methods can cause customers frustration and increased customer support call volume to their support centers. By simply requesting a facial biometric match against the document used to register, Okta and Onfido give organizations the ability to recover accounts, reset passwords, or reset two-factor authentication methods in seconds.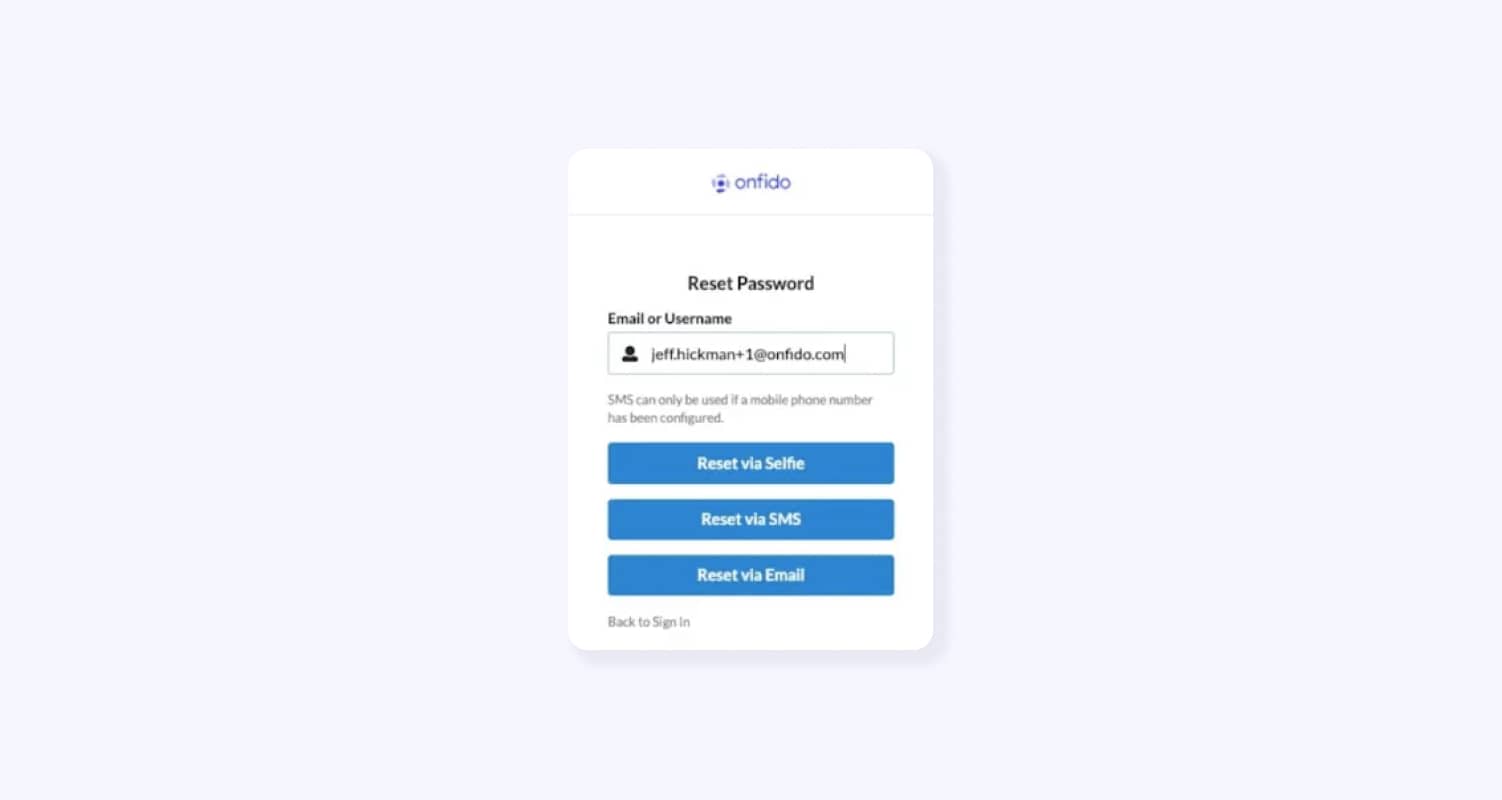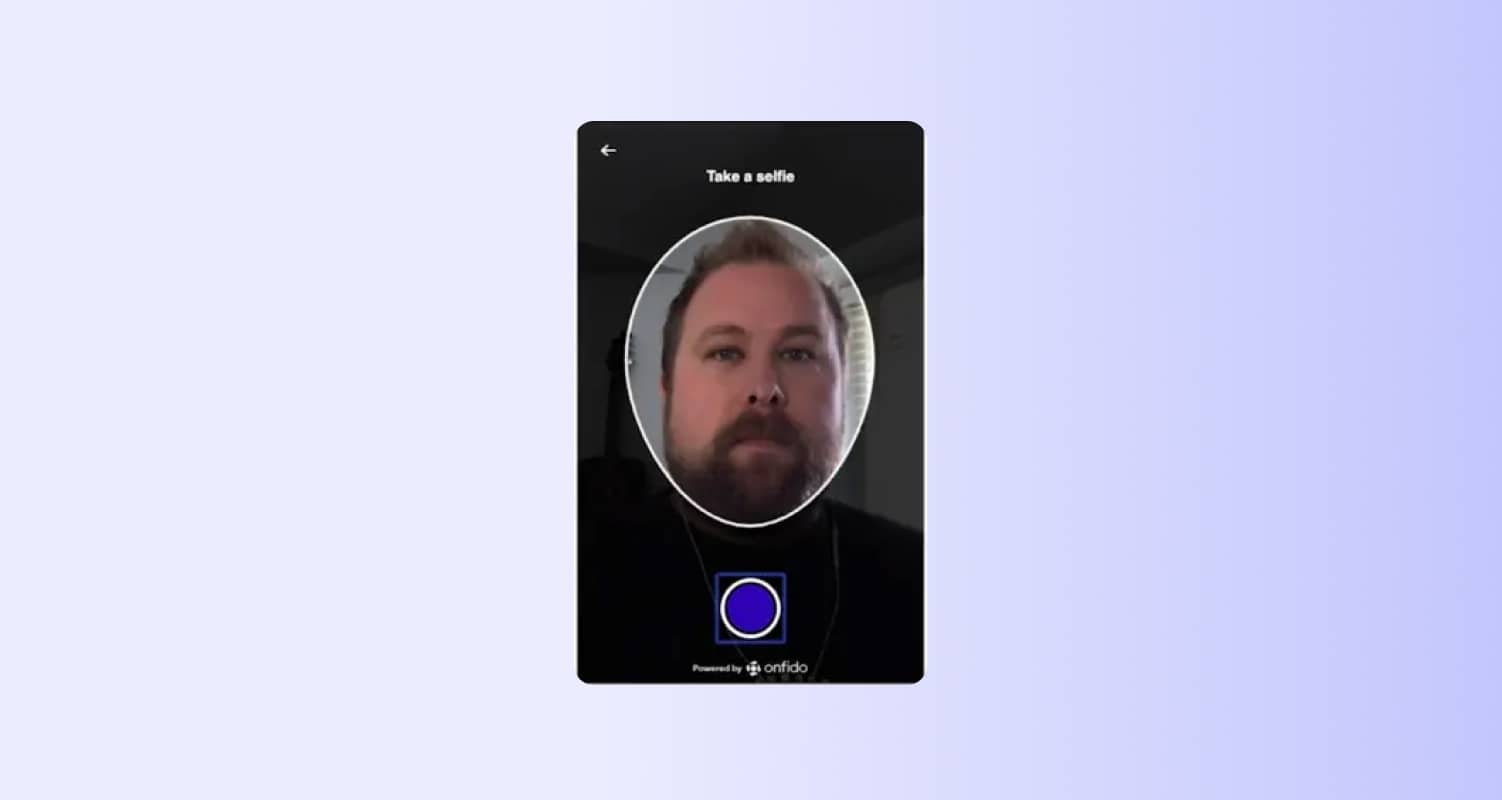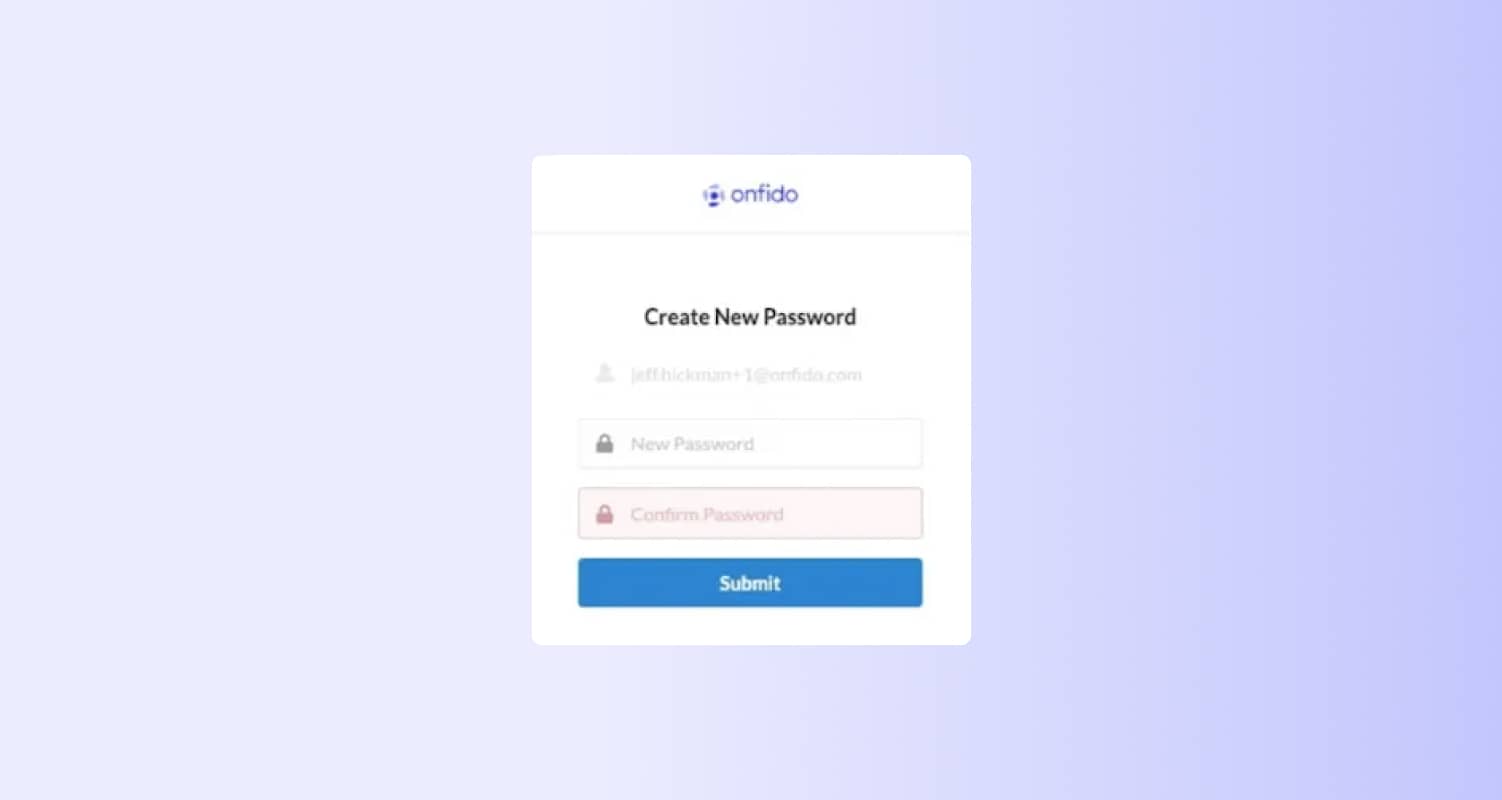 How it works
Organizations using Okta and Onfido can leverage each company's APIs to integrate the solutions together. Leveraging Onfido's SDKs allow organizations to quickly build workflows to capture legal identity documents and facial biometrics and once validated can be used to tell Okta to provision, reset, unlock, or take other action on the user's account. Below is a sample reference document of how the process flows between users, applications, and both Okta and Onfido.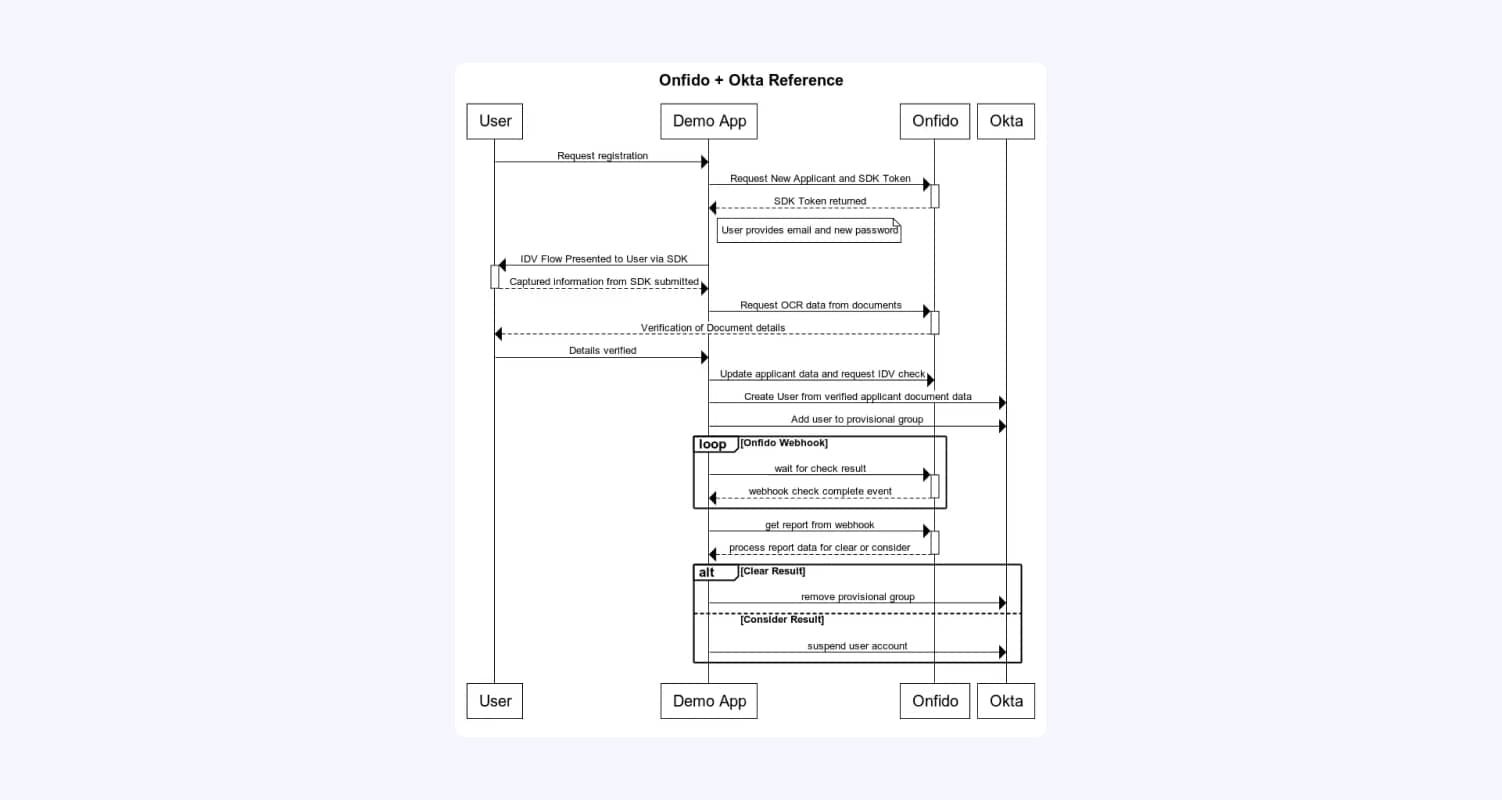 If you'd like to learn more about our integration with Okta, please get in touch to talk to a solutions expert. 
Contact us