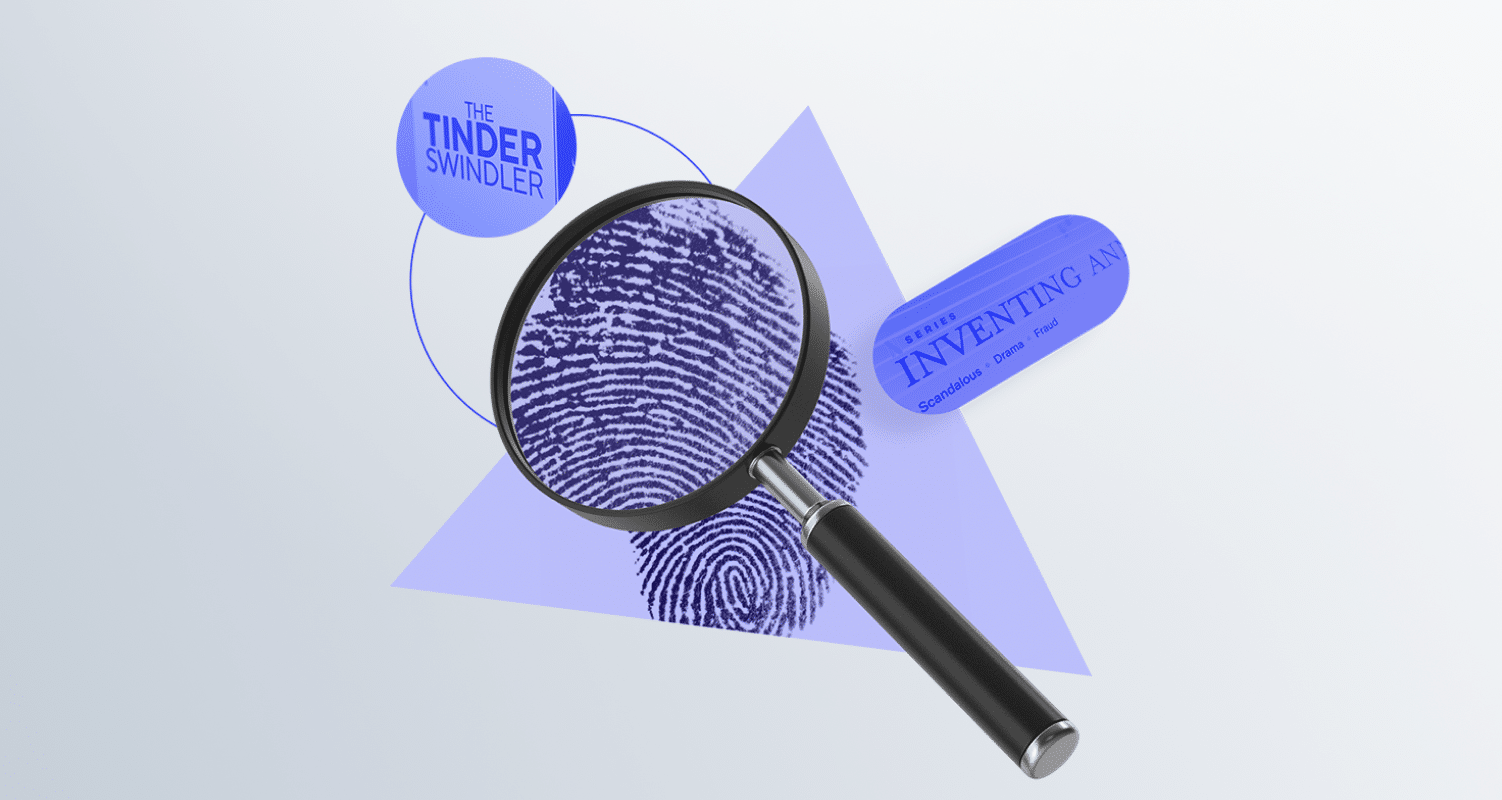 Onfido survey finds that portrayals of fraud in popular culture are influencing views on criminal activity and fraud prevention
Onfido, the leading global digital identity verification and authentication provider, today announced the results of a study exploring the impact of popular true-crime documentaries on consumers' trust and behaviour with people online, and with digital businesses and services. 
Identity fraud has found a prominent place in popular culture with true-crime documentaries such as The Tinder Swindler, and dramatisations such as Inventing Anna, but while this makes viewers more aware of fraud, the audience's reactions vary. Onfido surveyed 2,000 US and UK consumers to understand how documentaries are impacting viewers' perceptions of fraud and how this affects both their trust and behavior online.
Reactions split over impact of popular fraud culture 
The rise of fraud as part of popular culture has led as many as two out of three (67%) consumers to admit it has changed their outlook on fraud. In particular, the survey finds that almost six out of ten (59%) US and UK consumers are now more cautious about trusting others online due to fraud documentaries or dramatisations. 
However, the study also suggests that consumers are being lured into a false sense of security as 17% believe they would not fall for identity fraud, while others are becoming desensitised to its impact. As many as 34% of US respondents now believe that fraud is easy carry out, while a quarter (25%) of Brits feel the same. Moreover, across the US and UK, 16% believe it is now a victimless crime and 15% say that the crime seems less serious. 
Changing consumer attitudes and behaviors
The study shows that changing attitudes are translating into day-to-day behavior changes among consumers to protect themselves from the growing threat landscape; this starts with how they approach and engage with businesses. Across the US and UK, 29% of consumers are now sceptical of businesses operating online, and 39% would now withhold personally identifiable information when engaging with them. Yet nearly two-thirds of people (65%) agree that they would use online sites more if there were secure identity verification solutions to help prevent fraud and social abuse. 
When asked what security measures would make them trust a company with their identity online, taking a photo of their ID for instant verification (26%) and use of biometrics or device recognition (43%) are the preferred methods. Pressure is therefore mounting on businesses to explore new digital verification methods that offer a robust defense against fraud while reducing friction for consumers.
Establishing the relationship between trust and education
Amidst the growing prominence of fraud in popular culture, there is a recognition amongst consumers of the importance of education on identity fraud. This is both to protect themselves and to deter others from attempting to commit the crime. More than half (53%) of respondents say adults need better education on fraud protection, while almost 1-in-2 (48%) think the elderly need better education on navigating online fraud. 
Businesses should ensure their onboarding process incorporates assistive technologies like screen readers, device font resizing, and elements that are optimized to help users with visual or motor disabilities to navigate the identity verification process, to increase all users' chances of being successfully verified.  
"
True crime and fraud-related entertainment stories have become widespread and popular. This is having a very real impact on how society views and perceives the prevalence and severity of fraud as a crime. As a result, consumers are growing increasingly wary of online interactions, amid concerns over fraudster tactics and the security of their identities. For businesses, this means adopting new digital verification methods that offer a seamless onboarding experience that also mitigates fraud. This will go a long way in building trust and loyalty among their customers in the online world. By preventing identity fraud through better education and modern secure onboarding processes, businesses can drive greater consumer confidence in the digital services that are so crucial to driving revenue.
"
Mike Tuchen, CEO of Onfido
Fraud pop culture - raising awareness or damaging consumer trust?
Watch the webinar, Fraud pop culture - raising awareness or damaging consumer trust?  To find out more about how to instill confidence in your ability to verify and protect identities.
Watch now
Research Methodology
This study of 2,000 nationally representative respondents in the UK and US was commissioned by Onfido in partnership with Censuswide, between 21 April 2022 and 25 April 2022. Censuswide abides by and employs members of the Market Research Society which is based on the ESOMAR principles.