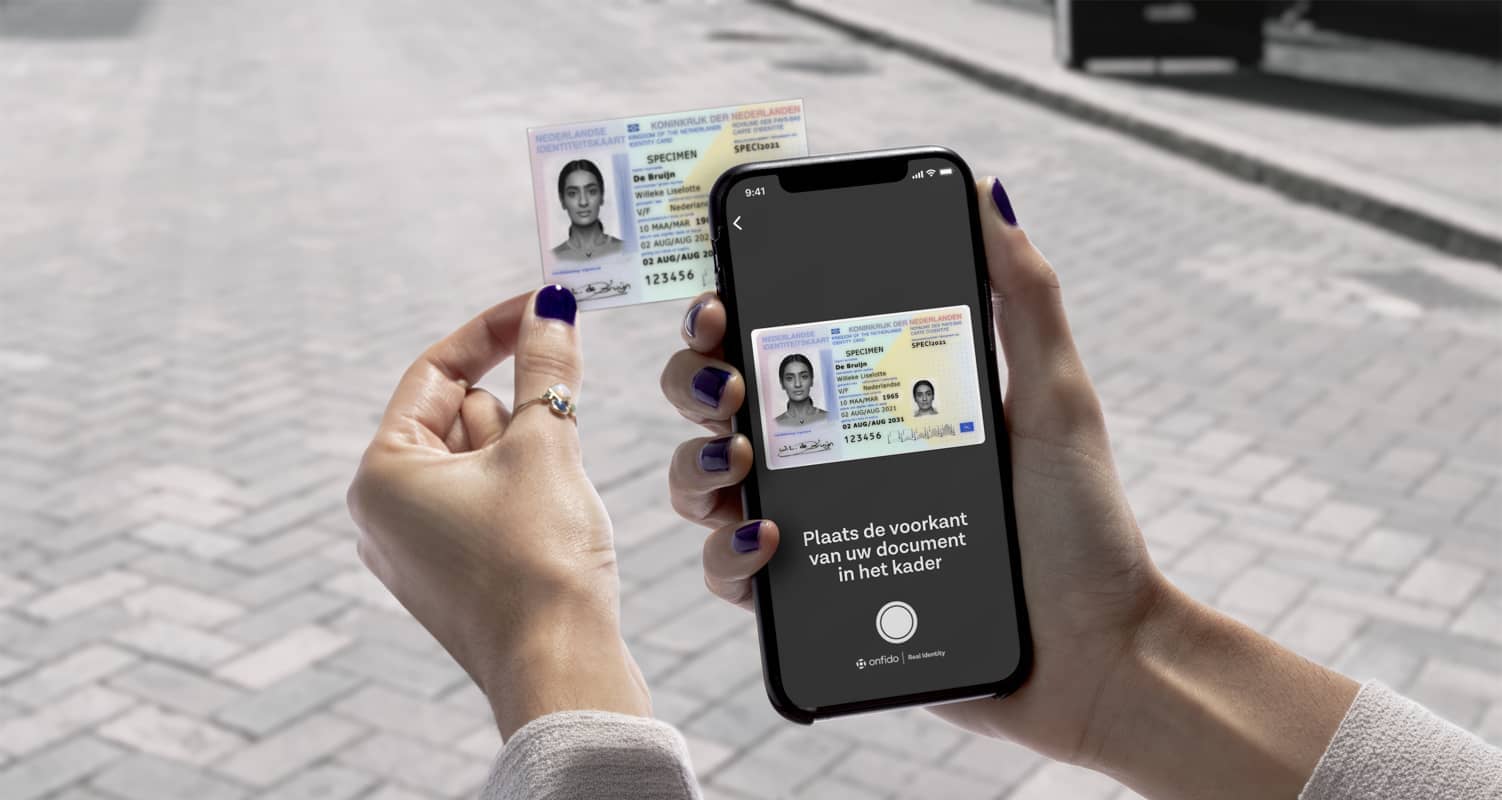 New feature offers end-users a better digital journey and faster onboarding.
Onfido, the global leader in digital identity verification and authentication, announces a special feature for its Dutch customers to automatically mask Burgerservicenummer (BSN) numbers. Businesses can reduce the friction of asking users to cover their BSN, reduce rejection rates and more easily mitigate fraud attempts while at the same time complying with the legislation of the Dutch Data Protection Authority.
BSN is a unique personal number that is primarily intended for contact between citizens and the Dutch government. Non-governmental organisations may only use the BSN if required by law. Other independent organisations, such as mortgage lenders or payment service providers, may only use identification documents if the citizen service number is covered or masked. Although these regulations are intended to prevent misuse of personal data and identity fraud, the online onboarding process for organisations often takes longer because the end-user is required to mask the BSN document areas manually or via a special app.
With the new feature, available on the Onfido Real Identity Platform, this is not necessary anymore. There are no changes in the end-user onboarding experience. Customers still simply take a photo of their government-issued identification (ID) during the onboarding process. Onfido's verification process will classify if the document is a Netherlands-issued document and will automatically mask document areas where BSN is visible, including the Machine Readable Zone (MRZ) lines if the BSN is present. Onfido will then verify that the ID is genuine and not fraudulent with its award-winning document and biometric solutions, trusted data sources, and innovative anti-fraud measures. This way anyone can be verified anywhere and anytime with a fast and user-friendly onboarding process that happens within minutes.
"
At the national level, there are often many differences in regulations when it comes to identification and verification. At Onfido, we are therefore always looking for ways to improve our platform on a local level. In the Netherlands, we heard many requests from clients to simplify the masking of BSN numbers. Thanks to the new BSN masking feature, this is now possible, enabling our customers to provide their users with an even better onboarding experience.
"
Michael van Gestel, Vice President of Expert Services, Onfido