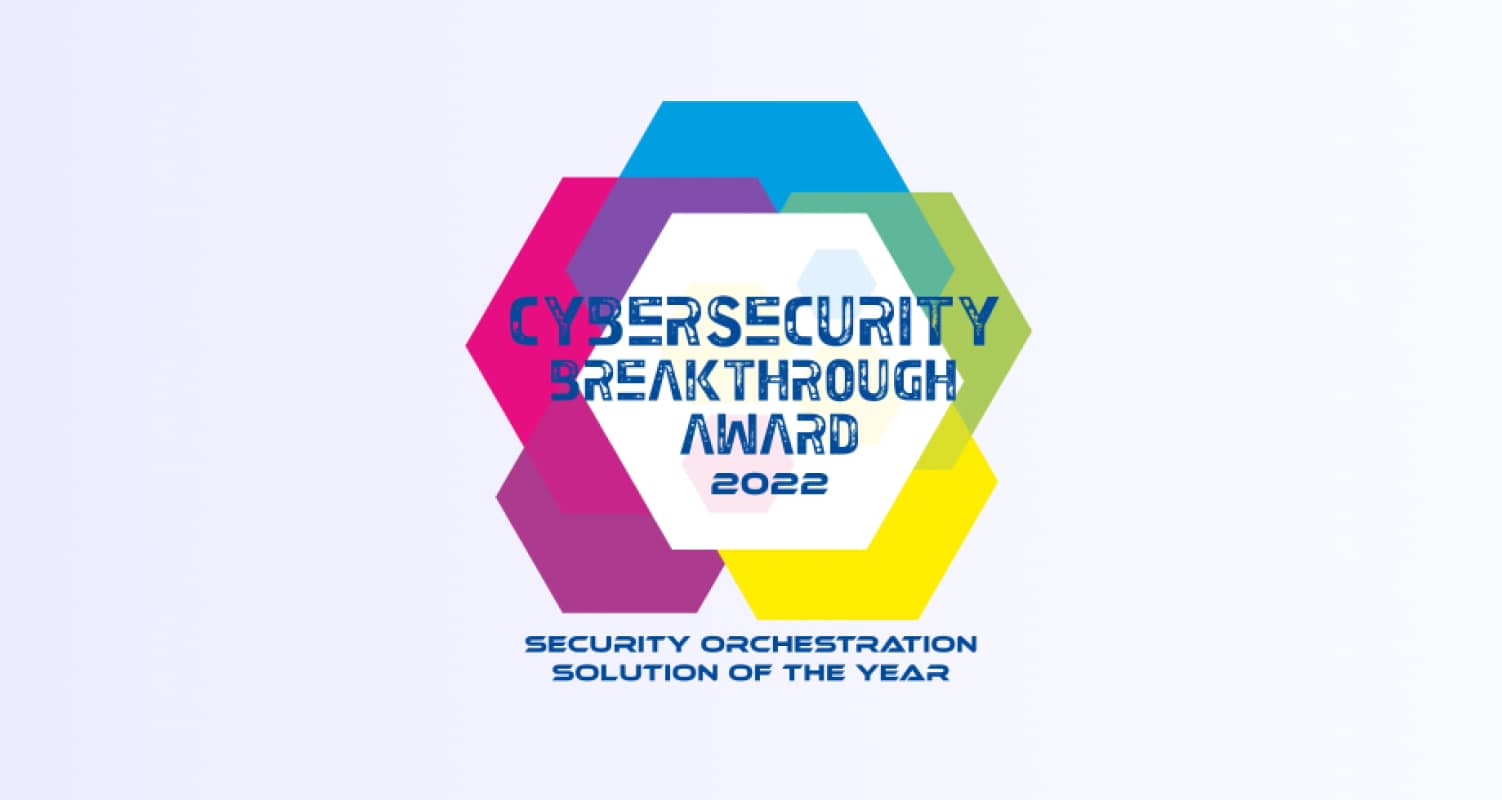 LONDON & SAN FRANCISCO - Oct. 6, 2022 – Onfido, the leading provider of automated global digital identity verification and authentication solutions, today announced that Onfido Studio, part of the Onfido Real Identity Platform, has been awarded "Security Orchestration Solution of the Year" in the 6th annual CyberSecurity Breakthrough Awards program conducted by CyberSecurity Breakthrough, a leading independent market intelligence organization that recognizes the top companies, technologies and products in the global information security market today.
Onfido also announced that it had been recognized in the 2022 Fintech 250 by CB Insights, an annual list of the 250 most promising private fintech companies in the world. Onfido's designation on the list marks its fifth consecutive recognition by CB Insights. Also on the list were Onfido clients Revolut, KOHO, Chipper Cash, and Klarna. 
Launched in May, Onfido's Real Identity Platform reduces the complexity of sourcing and managing multiple identity verification vendors to meet local compliance regulations and can more easily mitigate fraud threats in an increasingly global marketplace. Hailed by companies like TSB Bank, Orange Poland, and Chipper Cash, the Onfido Real Identity Platform helps global companies reduce friction for customers with features like its Smart Capture SDK, while giving companies the flexibility and freedom to scale with Onfido Studio, the no-code mission control for identity verification.
"
Most organizations use a combination of low-friction and high assurance checks, managed by an intelligent workflow for identity verification. However, expanding into new global markets and complying with different AML/KYC compliance regulations in multiple regions can become a headache to build and maintain. This is why we built Onfido Studio, it helps organizations get a more holistic view of their customers and allows them to make faster, more informed decisions about which products or services to offer and when to offer them. We are thrilled Onfido has been recognized by both CyberSecurity Breakthrough and CB Insights for its capabilities to simplify identity for organizations worldwide.
"
Mike Tuchen, CEO of Onfido
The mission of the CyberSecurity Breakthrough Awards is to honor excellence and recognize the innovation, hard work and success in a range of information security categories, including Cloud Security, Threat Detection, Risk Management, Fraud Prevention, Mobile Security, Email Security and many more. This year's program attracted more than 4,100 nominations from over 20 different countries throughout the world. Onfido joins an impressive list of top companies and startups from the larger information security industry, including: Mastercard, CrowdStrike, Fortinent, Palo Alto Networks, Mandiant, Darktrace, Neustar, Elastic, Aqua Security, AMD, HUMAN Security, and Proofpoint.
"
Orchestration systems help both to mitigate fraud and ensure better user experiences. By pulling in and coordinating all data and technology pieces, organizations can make better risk-appropriate decisions in real-time or after the fact. Onfido Studio represents a true breakthrough in this category, with its orchestration layers acting as a mission control for identity verification, enabling organizations to build and optimize multiple identity verification flows using the entire verification suite and no-code workflows. Congratulations to the Onfido team on being our pick for 'Security Orchestration Solution of the Year' in 2022.
"
James Johnson, Managing Director, CyberSecurity Breakthrough
Utilizing its Insights platform, the research team at CB Insights selected these 250 winners from a pool of over 12,500 private companies, including applicants and nominees. They were chosen based on factors including R&D activity, proprietary Mosaic scores, market potential, business relationships, investor profile, news sentiment analysis, competitive landscape, team strength, and tech novelty. The research team also reviewed over 2,000 of Analyst Briefings submitted by applicants.
Onfido has also been recognized this year for its leading AI product, winning CogX's Best AI Product in Fintech award, as well as being shortlisted for the UK Tech Awards, British Legal Awards, and FinTech Futures Banking Tech Awards. Onfido previously won CyberSecurity Breakthrough Award for Fraud Prevention Innovation of the year in 2021. 
Get in touch for a demo of Onfido's award-winning Identity verification technology.
Contact us