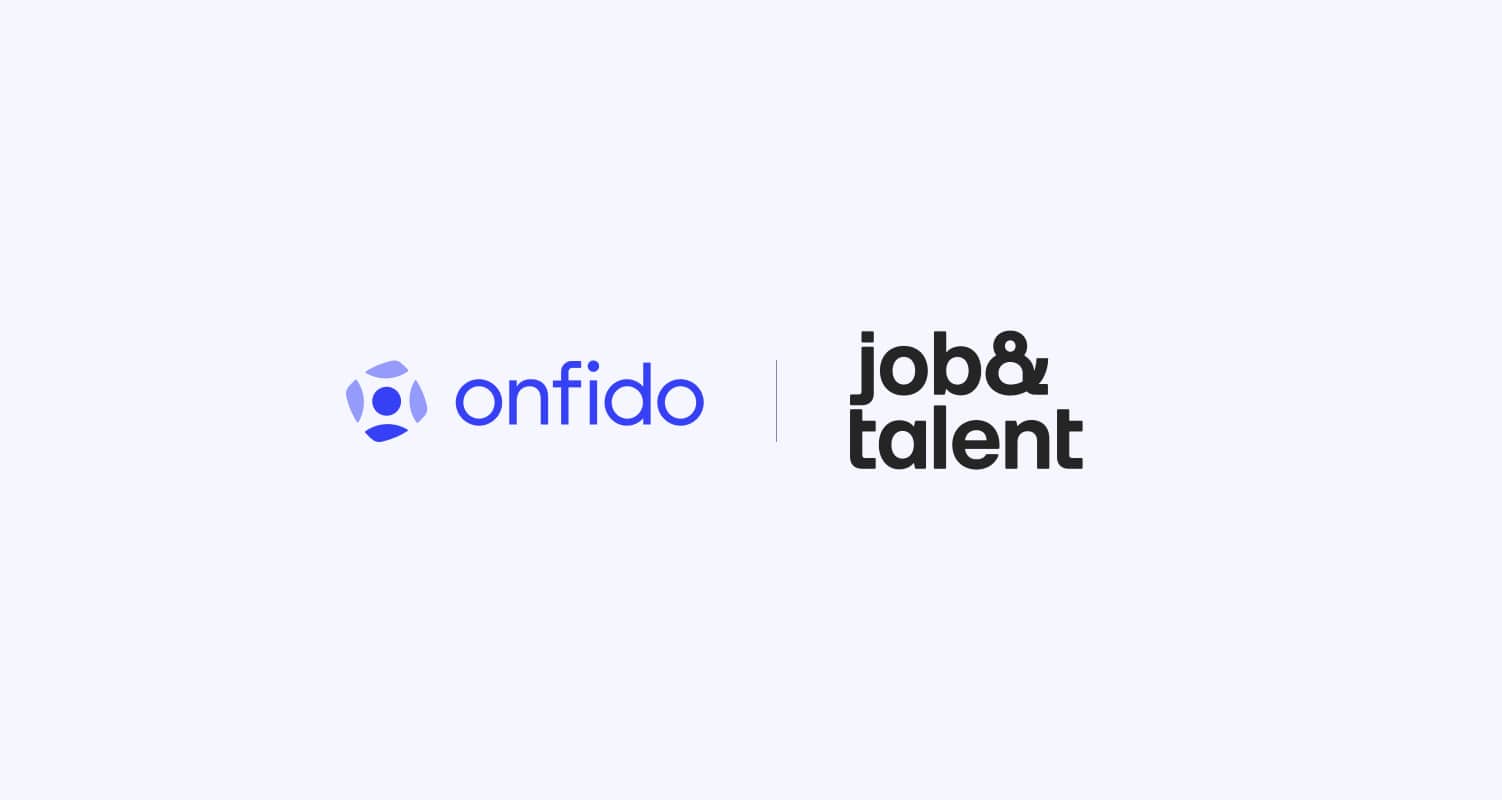 Onfido, the global leader in automated identity verification, today announced a partnership with Job&Talent, a world-leading marketplace headquartered in Spain, for essential work. Together, they will automate remote identity verification for new candidate onboarding, eliminating the need for in-branch visits. Onfido's award-winning technology helps Job&Talent accelerate customer acquisition and scale across Europe.
Founded in Spain in 2009, Job&Talent is a leading platform that has connected more than 340,000 workers with over 2,500 companies in 2022, aiming to simplify the job searching and hiring process with the power of technology. Their online platform uses in-app messaging, scheduling, contract signing, and payroll to reduce the time to hire while protecting all parties from legal risk. Job&Talent required a global identity verification provider to enable automated remote identity verification as part of the candidate onboarding process and strengthen fraud detection while supporting business expansion into ten additional countries, including France and Italy. 
With Onfido's autofill and document verification solution powered by Onfido Atlas™, users can now enjoy a fast, secure, and user-friendly digital experience, reducing the onboarding process to less than two minutes. Users sign up by simply taking a photo of their government-issued identity document (ID) with a smartphone or webcam. Onfido Atlas verifies the visual, data and metadata elements, checking that the ID is genuine and not fraudulent. This is done quickly and securely, and Job&Talent get results shown as a recommendation of 'clear' or 'consider'. 
"The digital landscape has revolutionized the way we conduct business, and Job&Talent is dedicated to staying at the forefront by delivering a seamless and accessible digital user experience," said Wendy Klesta, Product Manager at Job&Talent. "By integrating Onfido's document verification solution, we can offer our candidates a fast, secure, and fully digitized onboarding process, reaching a larger talent pool than ever before. This partnership enables us to expand into new countries with confidence in customer identity." 
"We're thrilled to be supporting Job&Talent with their customer-focused initiatives in accelerating and simplifying the onboarding process with secure and compliant identity verification solutions," said Nello Franco, Chief Customer Officer at Onfido. "Onfido has received the high confidence profile H1A under the UK Digital Identity and Attributes Trust Framework and ETSI TS 119 461 for identity verification compliance, supporting 2,500 documents in 195 countries. We help providers such as Job&Talent expand their presence globally, meeting KYC requirements while scaling onboarding."