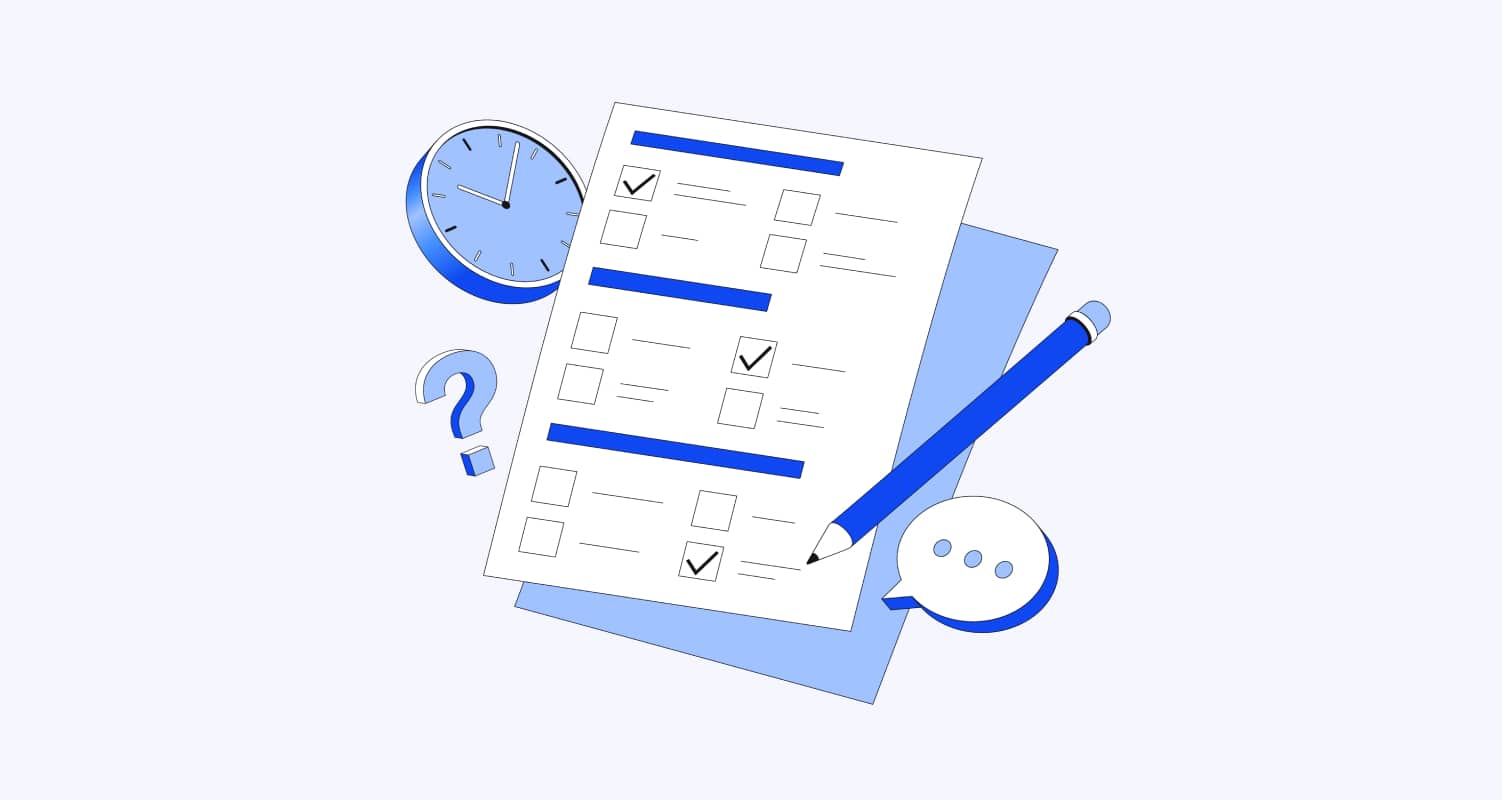 In order to build trust with customers and prevent fraud, organizations across a wide range of industries — like financial services, car and scooter rental, and gambling — are required to comply with know your customer (KYC) regulations. While the exact details of KYC compliance will vary from one industry or region to the next, certain principles generally apply across the board.
One of those is the requirement of certain KYC documents, meaning the specific types of proof an individual may be asked to provide before being able to do business with a regulated business. In this blog, we're going to take a quick look at the ins and outs of KYC and give an overview of the types of documents needed for KYC verification.
What is KYC in simple words?
In simple words, KYC simply means 'know your customer'. When setting up certain types of accounts or conducting certain types of business, prospective customers will often be required to verify their identity. KYC requirements typically vary from one industry to another, as well as on a geographical basis. In other words, opening a bank account in one country or region is regulated differently than in other industries or locations. 
What is the purpose of the KYC process?
The purpose of the KYC process is threefold:
It helps organizations to meet the compliance requirements for their industry and/or region.

Not only are these regulations legally binding — violations can lead to significant fines or licensing penalties.

It prevents money laundering and impersonation fraud.

In 2022, attempted fraud within the financial services industry

surged by 23%

— underscoring the vital importance of robust KYC processes.

It enables organizations to build trust among customers.

Especially in industries such as banking and financial services, customers must be able to trust that their personal information — and bank account itself — is protected against various threats.
What are the steps in the KYC process?
A typical, end-to-end KYC process consists of three main stages or steps:
A customer identification program (CIP):

Within this initial phase, customers provide basic information — such as their name, date of birth, and address — to verify their identity. From there, the organization goes to work verifying those documents to ensure they are legitimate. This can be done through

document verification

,

address verification

, and

biometric verification

. 

Customer due diligence (CDD):

During KYC's due diligence phase, an organization works to further assess an individual's potential risk factors. If the potential risk is deemed especially high,

enhanced due diligence

(EDD) comes into play.

Continuous or ongoing monitoring:

Once an individual's identity has been verified and they've become a customer, ongoing monitoring is necessary in order to catch any unusual activity or other warning signs to protect against fraud.
What KYC documents are required to verify identity?
KYC document requirements vary by industry as well as geographical region. For example,
KYC requirements for banks, financial services, or transportation are typically the most stringent. 
That being said, there are a few different types of documents used for KYC purposes, including those that relate to a customer's identity, address, and even income. In many cases, an individual will need to provide multiple types of documents — one to prove identity and another to prove their address, for example.

Identity document examples
Identity-related documents are essential to KYC and AML. The documents in this list can be used to prove that a new or returning customer is, in fact, a real person — and one that should be granted access to an institution's services. For a person to successfully verify their identity via one or more KYC documents, they must include their full name, date of birth, address, photo, and any relevant document number(s) and expiration date. 
Depending on specific industry-based or regional requirements, these documents can include an individual's:
Birth certificate

Driver's license

National or state-issued ID card

Passports

PAN card (India only)

Social security card (United States only)

Voter registration card
Proof of address document examples
For KYC verification, an individual will often have to prove their residential address. To verify their address, a person could provide documents such as their:
Bank or credit card statement

Driver's license

Passport

Property deed

Rental or lease agreement

Voter registration card

Utility bill (with address)
Proof of income document examples
In certain cases, proof of income will be required as part of the KYC program. Relevant documents can include a person's most recent:
Bank statements

Salary or pay slips

Tax returns
Still have questions about KYC documents and processes?
You can learn much more about KYC requirements across different industries and throughout the world by checking out Onfido's compliance manager's guide to KYC. It takes a broad look at the regulatory landscape within the EU, UK, and US and offers insights into building a robust and future-ready KYC program. Or, visit our website to learn more about our digital identity verification platform, including how you can automate KYC processes to build — and maintain — customer trust while protecting your organization from fraud and non-compliance penalties.
Want to explore the Real Identity Platform?
Take our interactive tour to see different types of verification, the end-user experience, and it's orchestrated from Onfido Studio.
Take the interactive tour