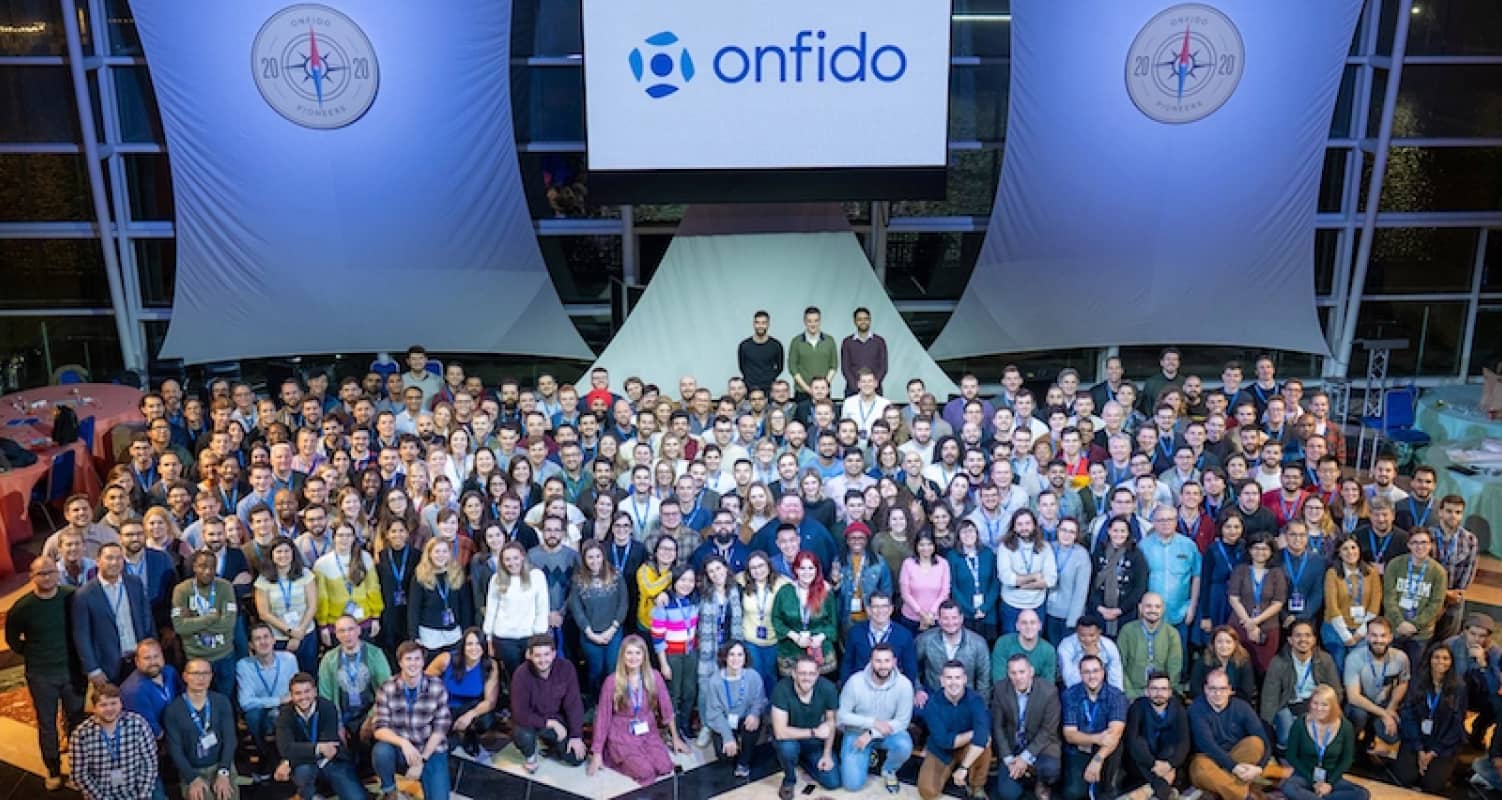 As announced by TechCrunch, I've handed over the Onfido CEO role to Mike Tuchen, who will take Onfido to the next stage of growth as we move towards an IPO. I will be staying on to support Mike and the team as we continue to grow the company together.
Reflecting on my last 10 years as Onfido's CEO and Co-founder, I wanted to share some learnings and my thoughts on the future of digital identity and our company.
From the outset, it was clear to me and my co-founders Eamon and Ruhul, that the global identity infrastructure was broken and getting worse. It's estimated that up to 5% of world GDP is laundered money (used in terrorist financing, human/drug trafficking, and more) and less than 1% of this is currently seized by authorities. What's worse—since half the world's adult population are under or un-banked and simply don't have a credit file, they're excluded from accessing the global economy altogether. I experienced this first hand moving from Iran to the UK with my family when I was 10. It made me acutely aware of the failures of the existing system. This broken infrastructure was holding back human progress; progress which has always been based on our ability to build trust and cooperate. 
It was important for us to solve this and create a new identity standard for everyone—one that has inclusion, security, convenience, and privacy at its core. It took 10 long years, but we've now achieved that. Using new technological building blocks (like machine learning, smartphones and facial biometrics), we now help hundreds of millions of people easily and securely access services every year. Gartner predicts that by 2022, 80% of organizations will be using document-centric identity proofing as part of their onboarding workflows, which is an increase from approximately 30% today. As the pioneer of this approach, it makes us proud to have set the gold standard for digital access.
But what I learnt the most over the last decade building Onfido wasn't about identity—it was about value creation. After all is said and done (the growth, awards, investment, etc), it is all about the team. There is just something magical that happens when a group of people get together and have a sense of community, impact and work towards a shared mission. We've been able to solve the identity verification problem because as a team everyone has been able to learn and develop like never before, and grow to do their life's best work. Our culture has been the glue when creating a place where everyone looks forward to work every day, knowing that we're fighting fraud and enabling access. 
My key lesson has been that it's not about the right product in the right place at the right price (as we read in the text books)—it's about the right people and purpose. 
It's been an amazing journey solving the global identity problem, partnering with hundreds of loyal customers, building cutting-edge technology and, most importantly, working with the world's most incredible team. 
As for the future: over the coming years, everything that we access will be based on our ability to easily and securely prove our identity —from opening a bank account, to self checking-in to a hotel, and ultimately voting. Identity is becoming a currency. It has been an extraordinary privilege working with such an incredible team to bring us from 0-1. It's now the team's job to go from 1-100. To create an open world where identity is the key to access. A world free of fraud, with access for all.