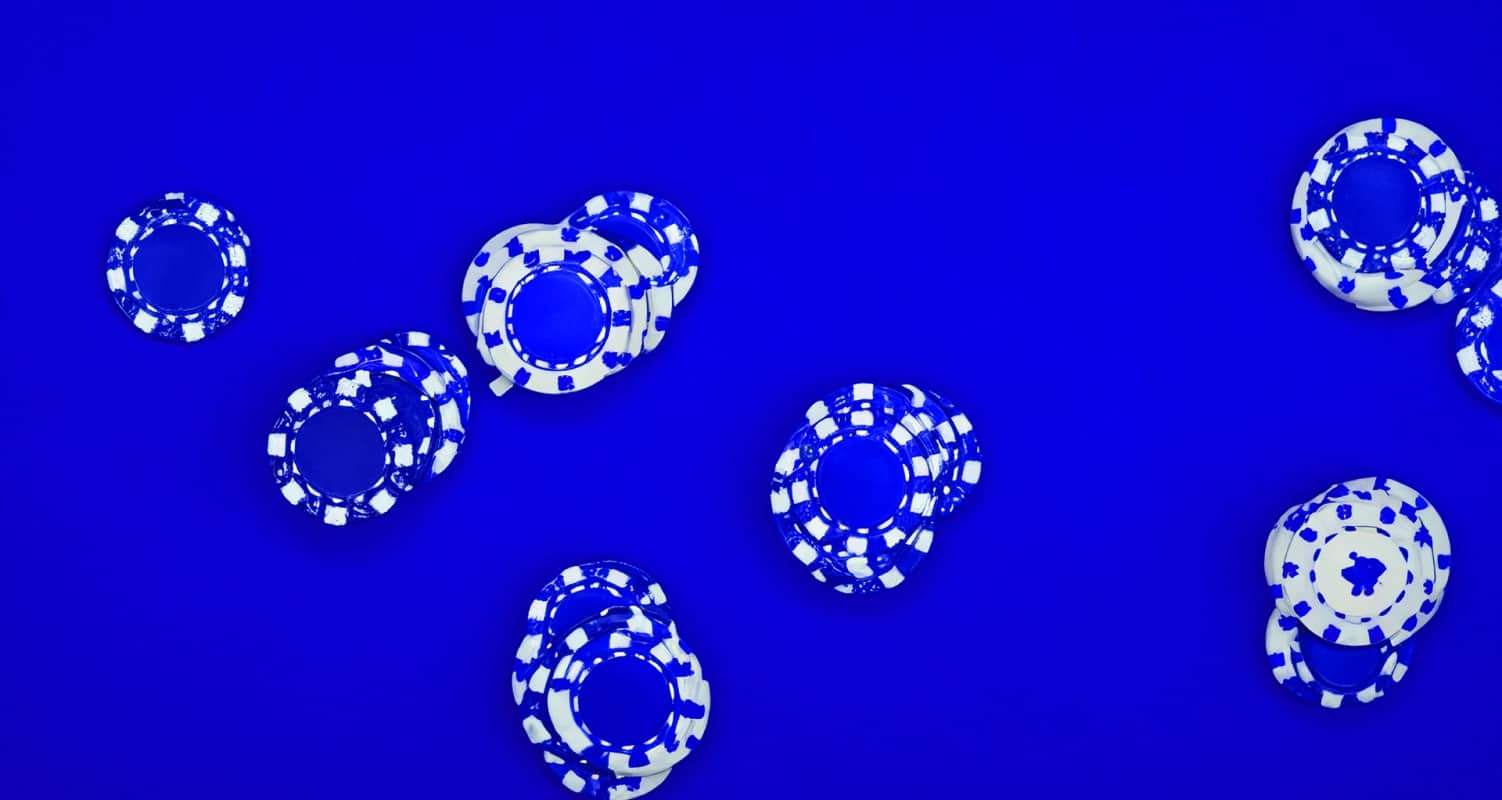 Fraudsters hit the gambling industry hard in 2023. According to research from Onfido's Identity Fraud Report, the average fraud rate for gambling and betting companies was 7.6% in 2023, up from 4.2% in 2022.
This represents an 80% increase. Gambling fraud rates are also significantly higher than the average rates across other industries and the normalized average rate of 4.4%.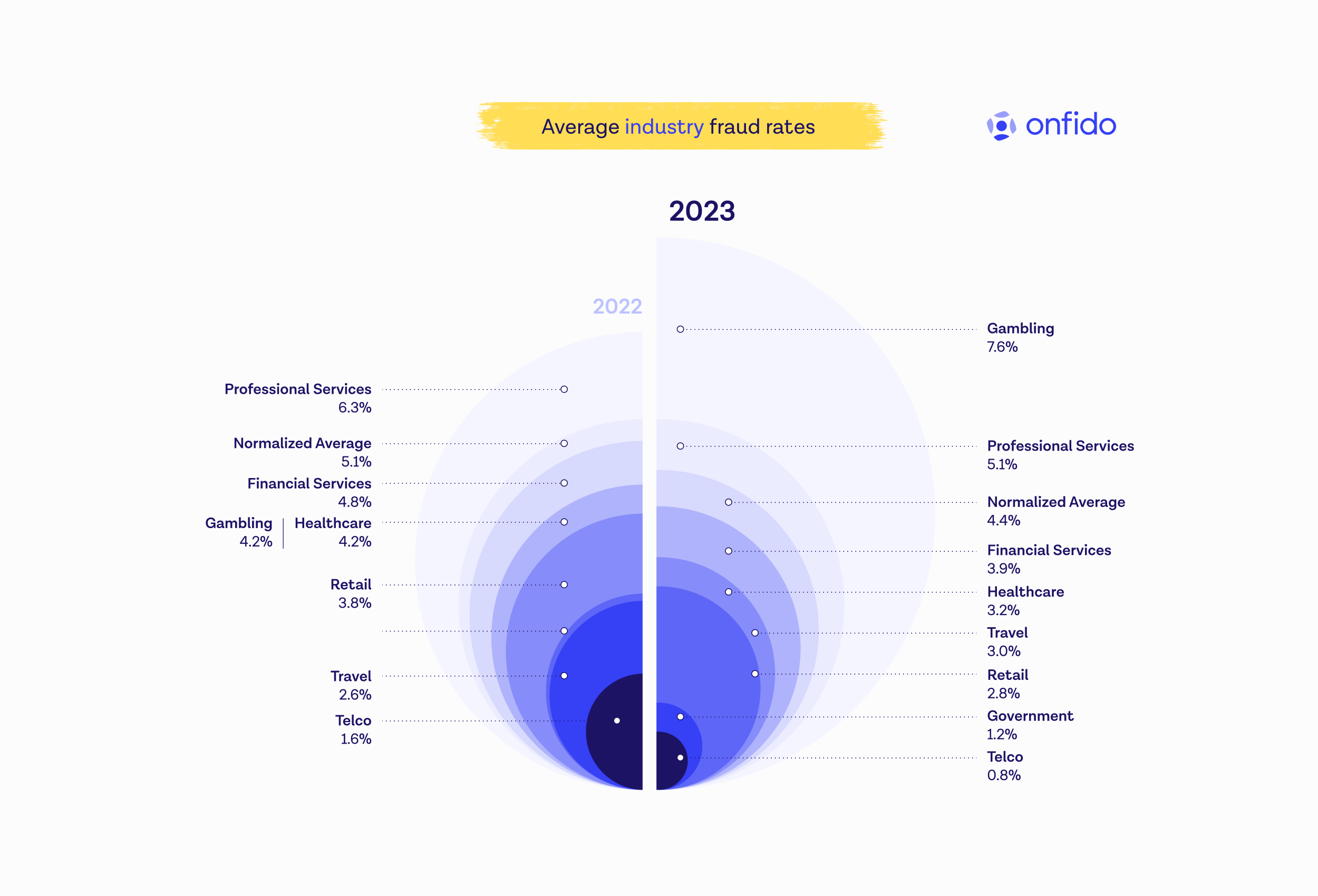 Why the big increase in fraud? Firstly, gambling and betting platforms are more accessible than ever. This is advantageous for genuine customers but also attracts fraudsters looking to secure cash rewards. Secondly, there's a shifting trend towards digital document fraud, which Onfido's analysis has found is impacting the gambling and betting space.
What is online gambling fraud?
Online gambling fraud is a type of fraud that specifically targets gambling and betting providers. It's become easier than ever for customers to set up an account via online apps and to start betting in minutes. This offers an excellent customer experience for those wanting to make the most of a fast, low-friction sign-up experience.
But such online gambling sites are also attractive to fraudsters. This includes both amateur fraudsters looking to make a quick return, or organized crime rings looking to launder money on a large scale.
What are the different types of gambling fraud?
The most common types of online gambling fraud are:
Multi-accounting

: Also known as multiple account creation, fraudsters create multiple, even hundreds, of accounts using fake credentials. Multiple account creation is the foundation on which many other types of gambling fraud are built.

Bonus abuse fraud

: Fraudsters use multiple accounts to benefit from sign-up bonuses and other offers. These sign-up bonuses are attractive to both new customers and fraudsters. Bonus abuse fraud can become a significant problem if it starts to eat into a business's bottom line.

Money laundering

: Criminals sometimes use gambling platforms to launder cash. They will open an account and launder illegal funds through it to disguise the original source.

Account takeovers

: Fraudsters get hold of an account holder's login details, and will log in and take over their account.
Why are online gambling platforms targets for fraud?
The online betting space is attractive to fraudsters for two reasons: 
It's very accessible

There are often cash rewards on the table. 
Fraudsters have always traditionally targeted industries like financial and professional services, given the monetary rewards available. But times are shifting. 
The rise of the digital fraudster — what this means for gambling fraud
To sign up for online gambling or betting, customers generally have to go through some form of identity verification, such as submitting a photo of their identity document. In this scenario, fraudsters have four ways to attack the identity document. They can:
Reproduce a real document (physical counterfeit) and then submit a photo of the fake

Edit an existing document (physical forgery) and then submit a photo of the fake

Create a digital representation of a document (digital counterfeit) and submit that image

Edit an existing digital image/template of a document (digital forgery) and submit that image
Onfido's analysis has found that historically, fraudsters have chosen the first option: to reproduce a real document and then submit a photo of the fake. However, in the last few years, there has been a slow but steady decline in physical counterfeits and a slight uptick in digital forgeries.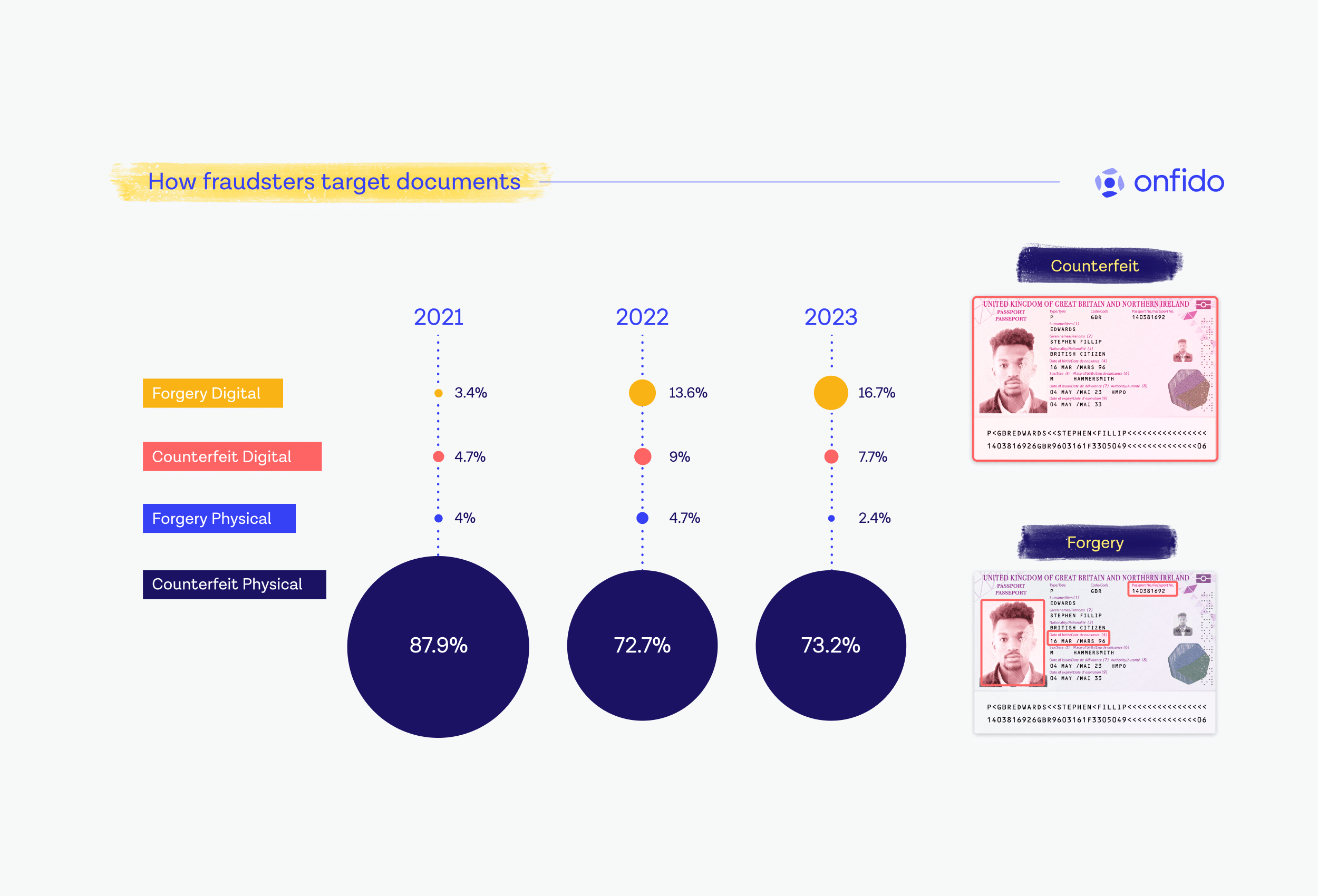 When we analyzed the types of fraud that gambling and betting companies experienced, however, the trend was much more pronounced. 
Physical counterfeits account for 44.2% of fraudulent attacks, closely followed by digital forgeries which account for 41.6%. Conclusion: The gambling industry sees a lot more digital document fraud than any other industry. 
Key finding: Bonus abuse fraud leans on digital techniques
Gambling and betting companies offer a lot of sign-up and referral bonuses, which are an attractive honeypot to fraudsters. However, bonus rewards are generally small, so the scale of attacks must be high to reap the rewards. Physical fake documents are both expensive and time-consuming to produce. But digital representations of documents are easy to scale, especially when incorporating AI tools. This technique can help fraudsters maximize returns from bonus abuse fraud.
Looking for more fraud analysis?
Discover more fraud trends, including specific industry and geographic insights, in our report.
Read Identity Fraud Report
The impact of gambling fraud
Gambling fraud can have several negative effects on the business.
Financial impact: Money lost to bonus abuse fraud, customer chargebacks, or money mules all eat into a business's revenue and bottom line.
Reputational damage: Fraud is bad for business in more ways than one. If fraudulent activity negatively impacts the experience for genuine players, the businesses' reputation could suffer.
Regulatory non-compliance: In most markets, gaming providers are required to verify the age of their customers. Many markets also require more stringent verification checks at onboarding. Failure to adhere to current and future regulations can result in both fines and reputational damage.
Operational challenges: Fraud can also have a negative impact on operational processes. Operational teams may lose hours attempting to identify and track down fraudulent accounts.
How to prevent online gambling fraud
To prevent online gambling fraud businesses should have strong know your customer (KYC) and identity verification practices in place at onboarding. Digital identity verification that combines document and biometric verification provides a strong assurance in customer identities. 
Onfido can quickly and safely verify customers, confirming that the submitted document is real and that it belongs to the person who submitted the document. Find out more about how an identity verification process can prevent fraud.
However, a good identity solution doesn't just focus on fraud prevention alone. The solution should also help streamline customer acquisition — any verification process built into registration should reduce drop-off and maximize conversions. Similarly, identity verification should support compliance processes. As new markets open, it's important for gaming operators to establish an early foothold in the market. Gaming operators should look to identity partners that not only help them meet their regulatory obligations but who can help them do so in multiple markets.
Looking to verify players?
Learn how Onfido helps gambling and betting companies navigate KYC and age verification requirements, maximize conversions, and prevent bonus abusers and duplicate accounts.
Player verification for gaming