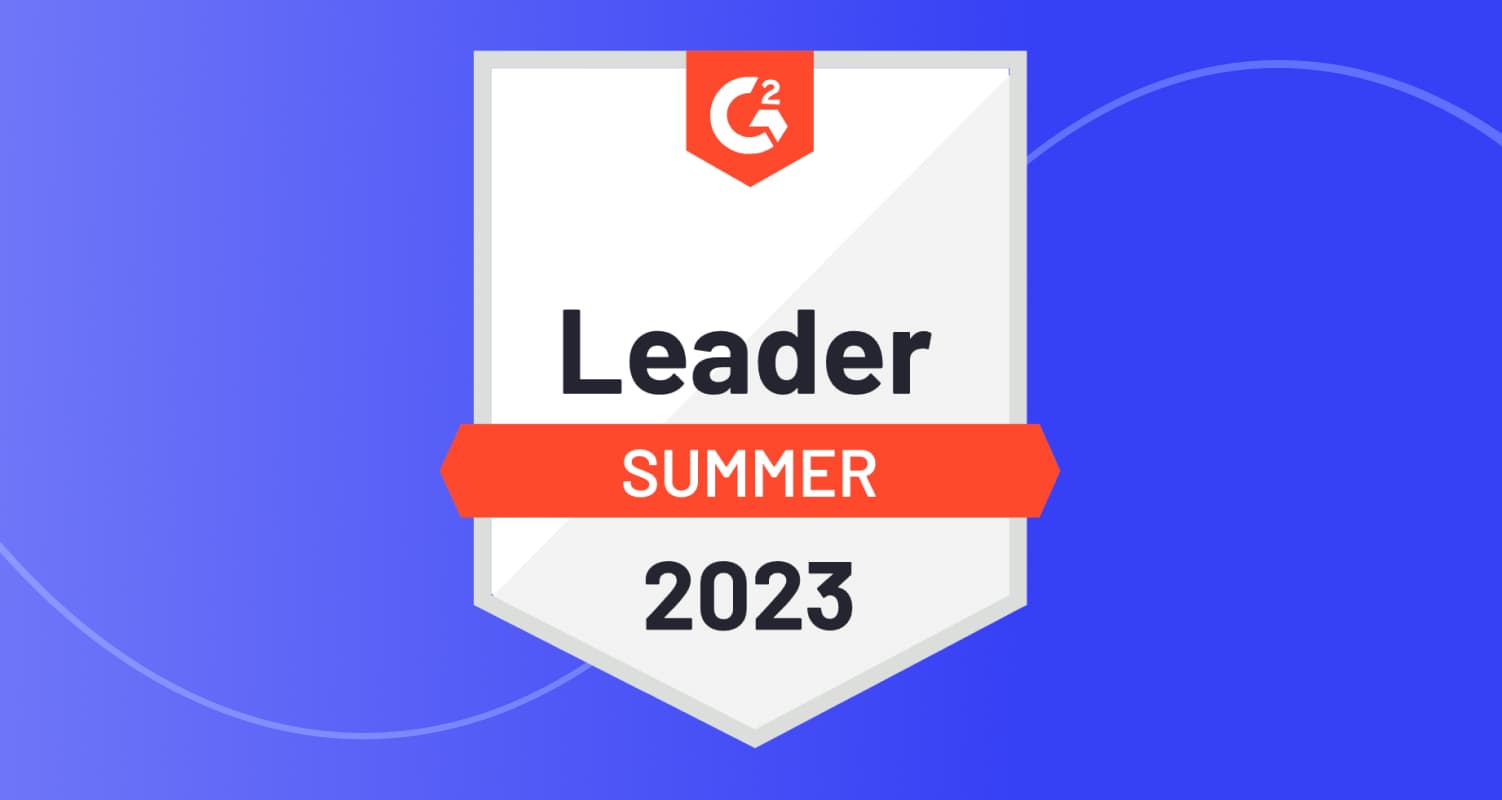 Recognized again for it's identity verification and biometric authentication software, Onfido also debuts in G2's fraud detection category
Onfido, the global leader in automated identity verification and authentication solutions, has once again been recognized as a leader in identity verification software and biometric authentication software in G2.com's Summer 2023 Report. In addition to these accolades, Onfido has also achieved another milestone by being added to G2's industry grid for Fraud Detection Software.
G2.com, a prominent review platform for business software, enables users to share their experiences and opinions on software products and services, providing user-generated reviews, ratings, and expert insights across diverse software categories, facilitating informed decision-making for businesses seeking software solutions.
"We extend our appreciation to our valued customers for once again acknowledging our position as the leader in identity verification," said Nello Franco, Chief Customer Officer at Onfido. "Being added to G2's Fraud Detection Software grid demonstrates our commitment to providing comprehensive solutions that meet the evolving needs of businesses. The recognition we receive in these categories from G2 demonstrates our commitment to helping our customers succeed."
Onfido's Real Identity Platform is driven by a central mission to foster trust between organizations and their customers across the entire customer lifecycle. Through the seamless integration of acclaimed document and biometric verification, reliable data sources, and passive fraud signals, the platform enables effortless and automated verification of customer identities.
Sara Rossio, Chief Product Officer at G2, emphasized the reliability of G2's reports, stating, "Rankings on G2 reports are based on data provided to us by real software buyers. Potential buyers trust these insights for researching and selecting software due to their foundation in vetted, verified, and authentic reviews."
Highlighted below are excerpts from G2 users' reviews, showcasing their positive experiences with Onfido:
"With Onfido, we verify users that potentially should be clients. For that, Onfido ensures that each single case is not a fraudster, and offers us a good pack of tools to get all the info from their ID documents." –

Pedro Aznar Márquez

, Engineering Manager at

Sabadell Digital
"We have been working with Onfido for years and they have constantly improved their product, their selfie video is very good and they provide good support." –

Adrián Samartín

, Fraud Manager at

AstroPay
"During Covid, there was a business need to onboard customers digitally. As the services provided by the business are regulated, we required a service provider that could meet all the requirements of the regulators while providing a good service." –

Kelvin Ganesan

, Shared Services Manager at

Jewel Digital Ventures
In addition to the recognition from G2, Onfido received the Best Practices Enabling Technology Leadership Award in the Global biometric authentication solutions industry from Frost & Sullivan earlier this year. They have also been ranked in the top 50 fastest growing UK businesses of 2023 by Growth Index.
Learn about the Real Identity Platform
Want to learn how the Onfido Real Identity Platform can bring real value to your business? Get in touch for a free custom demo and see our range of verifications. 
Contact us