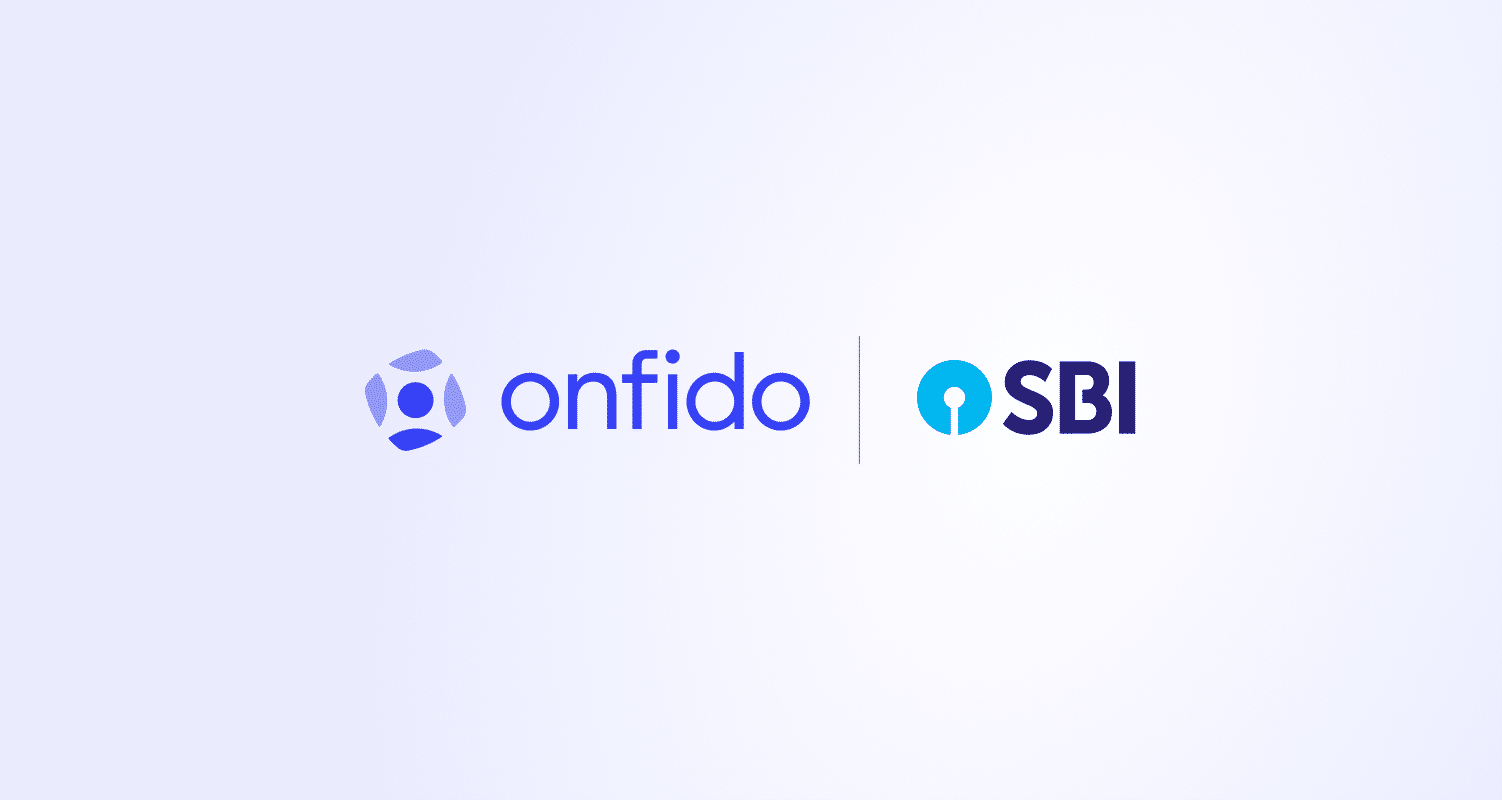 State Bank of India (UK) Ltd customers can digitally verify themselves quickly and securely with minimal friction in minutes.
State Bank of India (SBI), India's largest bank, today announced reduced customer verification time from 24 hours to just minutes in a partnership with Onfido, the leading global provider of automated identity verification and authentication solutions. SBI (UK) Ltd, the subsidiary of SBI in the UK, is using Onfido's Real Identity Platform to streamline Know Your Customer (KYC) processes, using biometrics and AI-powered document verification to remotely onboard Online SBI (UK) Ltd customers in the UK.
Headquartered in Mumbai, SBI is the 48th largest bank worldwide and ranked 221st in the Fortune Global 500 list of the world's biggest corporations. Innovation and customer centricity are a priority for SBI, which led to its search for a trusted identity verification provider with global coverage so it could improve the speed and accuracy of verifying remote users while meeting strict KYC and anti-money laundering (AML) regulations. 
Onfido verifies over 2,500 identity documents from 195 countries, enabling SBI (UK) Ltd to onboard new users with high assurance and improved fraud defences. Onfido's award-winning technology processes 95% of ID (identity document) verifications within minutes and, with built-in anti-bias capabilities, ensures fair and accurate user verification. 
The partnership has had immediate results, reducing verification time from 24 hours to just a few minutes. To verify their identity and sign-up for YONO SBI UK, users take a photo of their government-issued ID and capture a short selfie video. Onfido's Real Identity Platform first checks that the ID is genuine and not fraudulent, and then biometric technology matches the photo on the ID to the selfie. This ensures the person presenting the identity is its legitimate owner and is physically present through a user-friendly online experience that meets regulatory requirements.
"State Bank of India (UK) Ltd is enabling users to take control of their finances from anywhere at any time with YONO SBI UK," said Varsha Bhat, Executive Director & DyCEO at State Bank of India (UK) Ltd. "Using innovative technology like Onfido's helps keep our users safe and is key to the success of our business. By integrating Onfido's AI-powered ID verification, we can enhance the user onboarding experience with automated identity verification checks while better navigating the complexities of UK and international regulations." 
"As banks and financial services adapt to onboard customers remotely, they must strengthen online fraud detection and protection while simultaneously providing a positive user experience," said Harvinder Singh, General Manager at Onfido. "Onfido brings trust to digital transactions worldwide, and we're proud to be supporting State Bank of India in simplifying its customer acquisition and digital expansion."