DeineTierwelt, the largest online pet market in German-speaking countries, selects Onfido for digital identity verification using document and biometric verification. Using artificial intelligence Onfido reliably verifies the identity of traders who want to register on DeineTierwelt quickly and effortlessly. In this way, DeineTierwelt prevents identity fraud and illegal puppy trading, which had recently increased during the pandemic.
Animal placement is a matter of trust. In order to place around 200,000 animals in loving homes every year, DeineTierwelt values Onfido's digital identity verification. Since the anonymity of the online pet trade plays right into the hands of unscrupulous puppy traders, it has been DeineTierwelt's goal to take decisive action against these machinations. That is why the DeineTierwelt team was looking for a reliable partner for identity verification and found it in Onfido. Thanks to the automated process, DeineTierwelt can bring animal lovers together with their desired pet more quickly without running the risk that fraudsters could slip through the already tightly meshed control network.
By integrating Onfido's award-winning identity verification solution, DeineTierwelt customers are able to sign-up simply by taking a photo of their identity document and a selfie. Onfido first checks that the ID is genuine and not fraudulent, and then matches it to the user's facial biometric. This ensures that the person presenting the identity is the rightful owner and is physically present.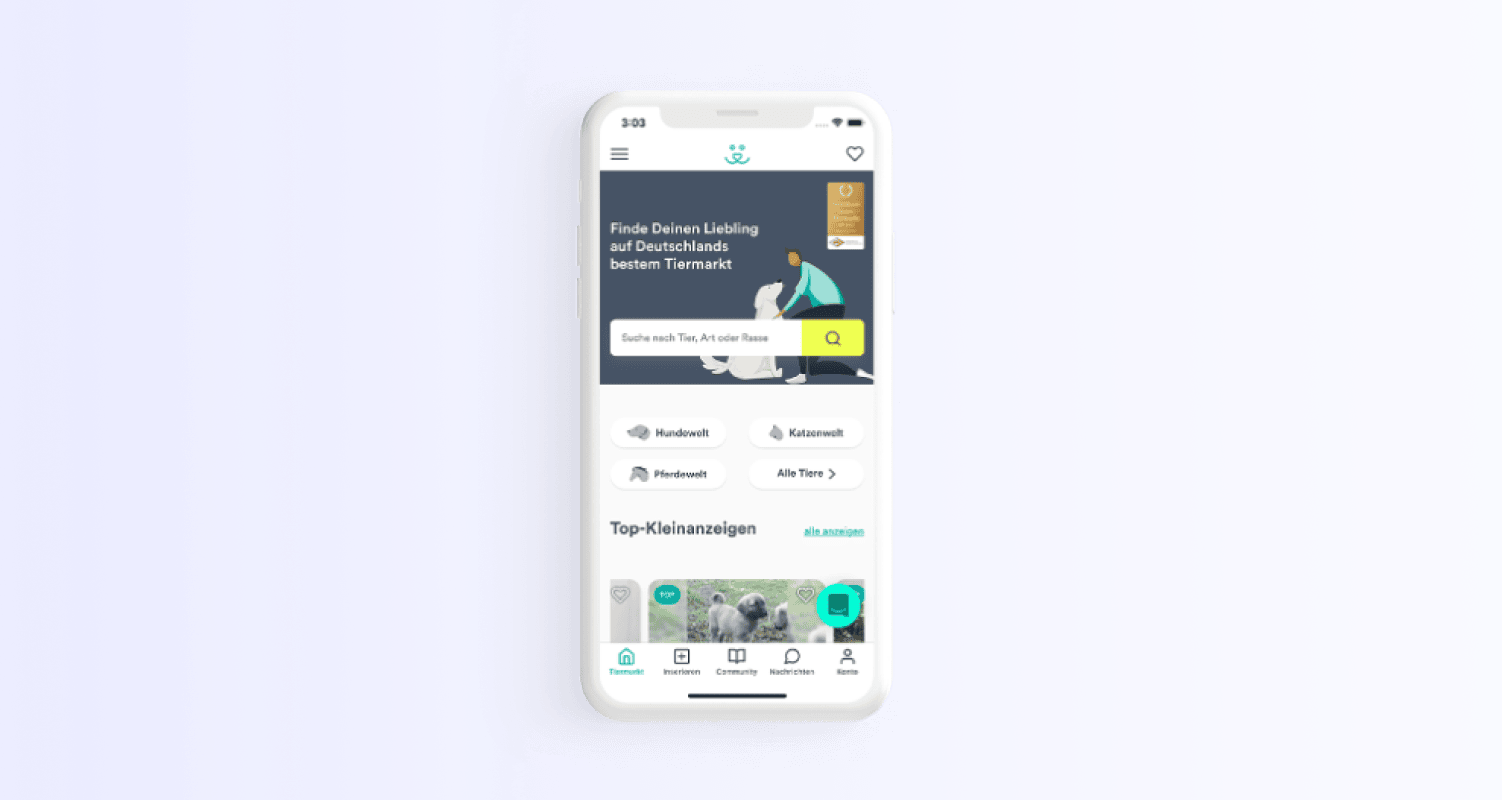 "
I firmly believe that we can only be successful in the long term if we put animal welfare before short-term, economic interests. That is why I am pleased that we have found an extremely competent partner in Onfido to put an end to the problem of anonymous online trade in animals once and for all.
"
Daniel D'Amico, Managing Director, DeineTierwelt