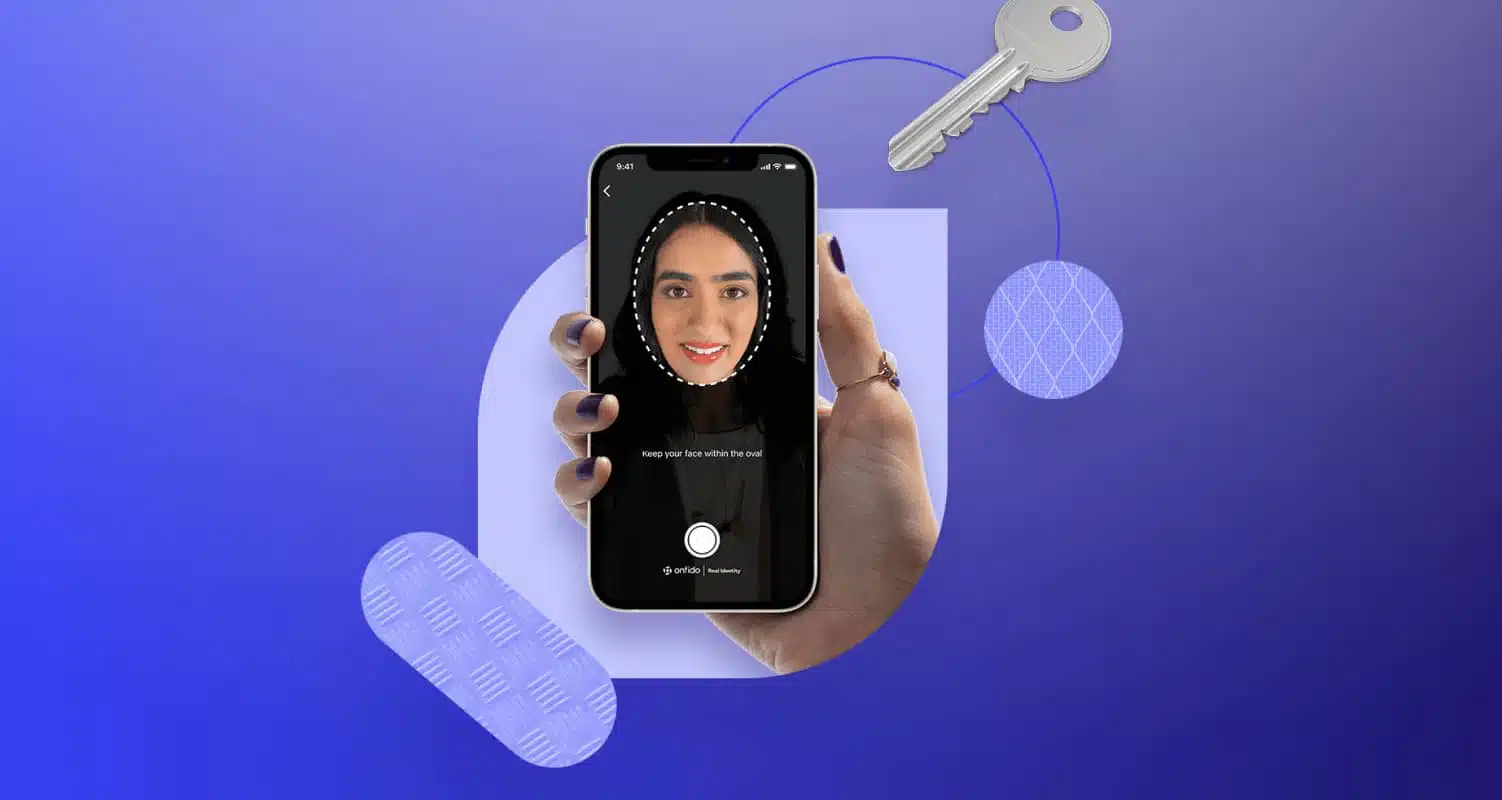 Digital transformation has long been the wrestling partner for business leaders across all industries, with brick-and-mortar making way for continually evolving online digital products and services. Consumers have also digitally transformed, demanding seamless, secure, and on-demand online and digital experiences — in fact over 55% of consumers confirmed that engaging with a business online is their preference. 
The COVID-19 pandemic coupled with already changing consumer expectations has dramatically accelerated the need for a digital onboarding solution that will help businesses complete their digital transformation initiatives and provide customers with a simple, secure, and intuitive onboarding experience. Digital-first is the new normal.
Key digital onboarding challenges
Many businesses today are struggling to provide a digital onboarding experience that meets the expectations of their would-be new customers, while also meeting business priorities and regulatory compliance requirements. It is essential for businesses to deploy a cost-effective, secure, and efficient digital onboarding process to verify the identity and authenticity of a user prior to onboarding and offering access to goods and services. Getting the digital onboarding experience right is the gateway to operational improvement, customer growth, and building trust.
A recent report from the Sitel Group found that more than nine in ten (96%) business leaders have made digital business transformation their focus in 2022.  And 64% of executives cited digital transformation as a priority for the business. It's clear in today's digital-first world that designing a customer-centric approach to verify the identity of new customers is critical for businesses to succeed and gain a competitive advantage. If the onboarding experience is frustrating, inconvenient or too time consuming, a user can simply abandon the process and move on to another business.
Optimizing the digital onboarding process
So, how can your business balance user expectations and the business requirements of a digital onboarding process? The Onfido Real Identity Platform combines a host of identity verification solutions and fraud detection products all powered by industry-leading Atlas™ AI. The platform delivers document and facial biometric verification, trusted data sources, and passive fraud detection signals.  These multidimensional signals are orchestrated in Onfido Studio – so businesses can layer signals that meet their regulatory requirements, and match onboarding processes to user risk profiles – so low-risk users aren't forced to undertake high-risk verification. With Onfido as your identity partner you have the solution you need to meet the onboarding requirements of your business, without compromising on the user experience.
Digital onboarding solutions for banks
Digital onboarding is critical for businesses operating in financial services. These businesses must deliver an exceptional digital experience to ensure user expectations are met in order to minimize drop-off and maximize conversion.  As well, these businesses have to navigate regulatory compliance and varied AML (anti-money laundering) requirements across every geography in which they operate. The ability to balance user experience and business requirements requires a flexible and global identity verification solution.
Our Verification Suite provides access to a library of trusted data sources, all in one place. These signals include PEPs and sanctions screening (and on-going monitoring), and adverse media screening. So financial institutions can orchestrate efficient customer due diligence from one platform. This low-friction data verification provides an efficient and fast process to assess a user's identity before either, a) granting access to services, or b) choosing to conduct higher-assurance verification as part of the onboarding process.
Orchestrating digital onboarding processes
As a business, you're in control of your verification workflows and ultimate decisioning process. But, stitching together different verifications and signals can be a complex and manual process  — meaning that many businesses design a one-size-fits-all workflow. But potential users aren't one-size-fits-all — some are riskier than others. That's why we built fraud detection signals into the Real Identity Platform. By analyzing passive fraud detection signals like device intelligence and phone intelligence, you can develop a holistic view of each user. And based on your risk thresholds and business objectives, the intelligence gathered can empower better decision-making on how rigorous an onboarding process they require, improving conversion rates, and also lowering costs. Automated fraud detection signals and data sources help drive a lower cost per verification, and help lower costs without impacting conversion and growth.
Data verification delivers a great UX without compromising on fraud
Providing a no-hassle digital onboarding experience is essential for your business to successfully convert new genuine users as well as drive growth, build trust, and expand the business. With the Real Identity Platform you have a curated library of trusted data sources to deploy into your onboarding workflows to ensure a fast, accurate, and simple online digital process that operates at scale, reduces customer acquisition costs, supports a global footprint, and exceeds customer expectations.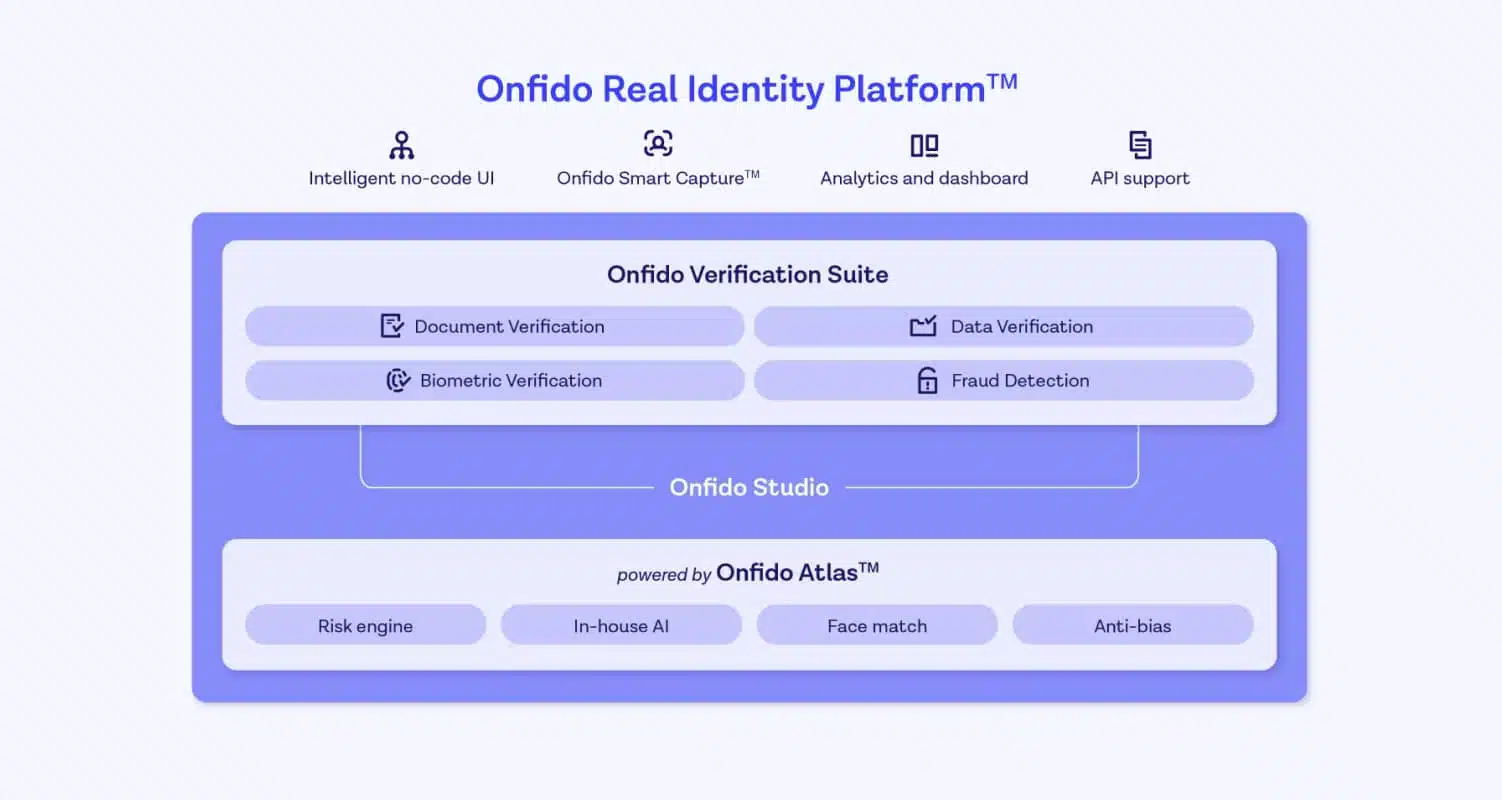 Onfido helps you achieve this goal through a robust portfolio of digital products:
ID Record

Proof of Address
Watchlist
AAMVA
Phone Intelligence
SSN
Ongoing Monitoring
India Tax ID
Explore our full library of data verification solutions.
With a strong mix of trusted and reliable digital signals at your fingertips, you and your team have the flexibility you need to design digital onboarding experiences that not only meet user expectations - such as an intuitive interface, inclusivity, built in workflow logic, simple and fast - of your users but also drive your business objectives. With Onfido's robust portfolio of data signals, you can securely and efficiently navigate the ever-changing landscape of regulatory and compliance requirements with confidence while simultaneously onboarding new valued customers with the industries leading digital identity verification solution.
Interested in learning more?
Book time with our identity experts to learn how data verification can accelerate your identity verification.
Get in touch