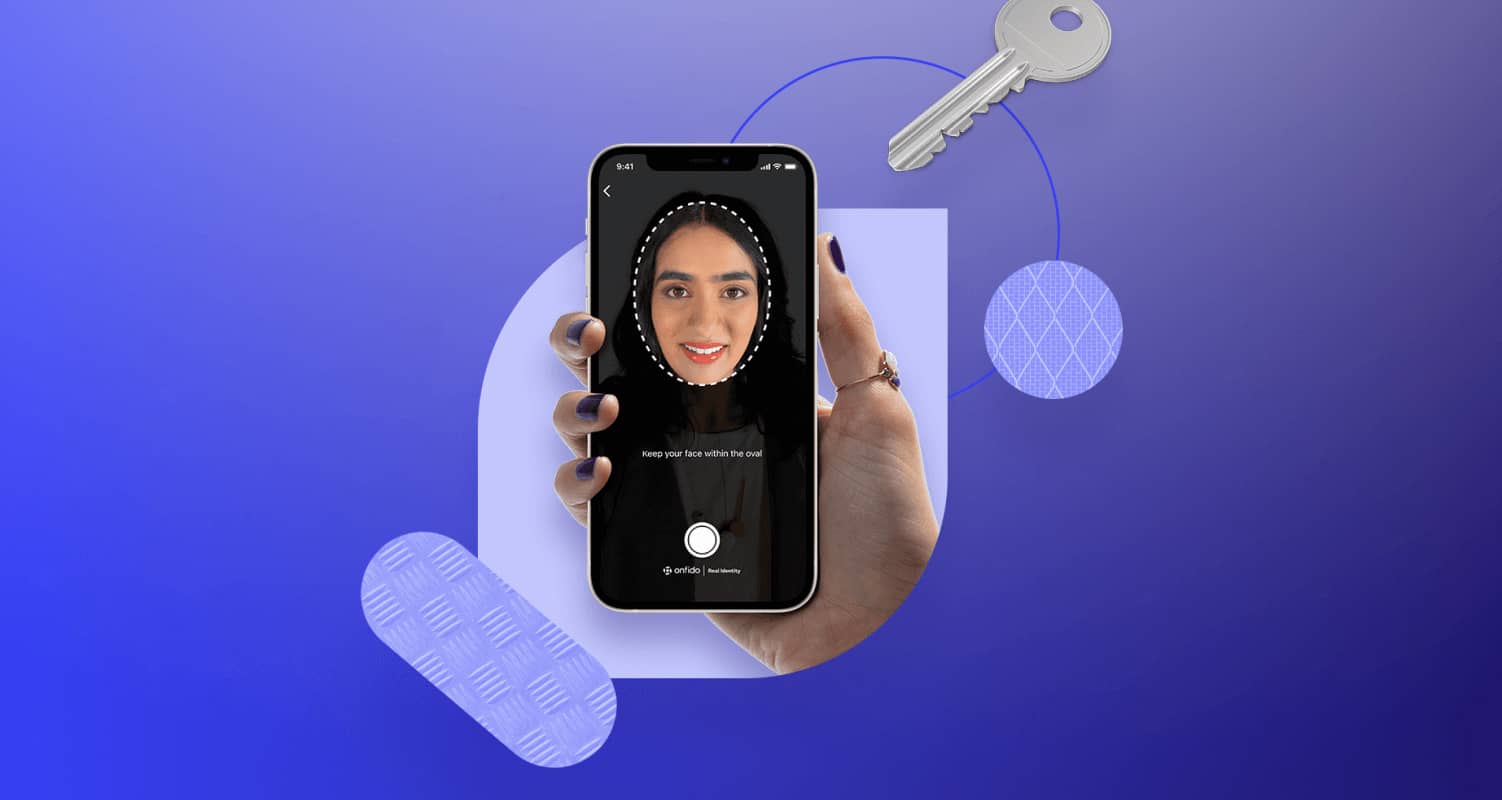 Digital onboarding in banking has become make or break for the sector. Many of us will remember physically walking into a bank branch to open our first bank account. But to stay competitive in today's market, the focus has shifted to digital customer onboarding — banking is no exception.
What is digital onboarding in banking?
In banking, digital onboarding is a process which involves signing up a new customer. That customer creates an account and is 'onboarded' to the service of product of their choosing.
In the past, customers generally went through this process in-person. But digital onboarding for financial services means customers don't need to physically go to a store or branch to sign up for new products or services. Instead, they can sign-up from the comfort of their own home, at any time of day. This is far quicker and more convenient for customers, and also help businesses save some of the costs that are associated with in-person onboarding.
What is the digital onboarding KYC process?
When onboarding financial services' customers, banks and other financial institutions are subject to strict anti-money laundering (AML) and know your customer (KYC) regulations. So a crucial step at onboarding is to verify a customer's identity, and conduct the necessary customer due diligence checks.
The challenges of digital onboarding for financial services
Digital transformation has long been the wrestling partner for business leaders across all industries, with brick-and-mortar making way for continually evolving online digital products and services. Consumers have also digitally transformed, demanding seamless, secure, and on-demand online and digital experiences — in fact over 55% of consumers confirmed that engaging with a business online is their preference.
For customer onboarding in financial services, this shift to digital-first doesn't come without challenges. Digital onboarding in banking and other financial institutions requires a delicate balancing act. Banks must satisfy KYC and AML compliance checks and prevent fraud, all while providng a simple, secure, and intuitive onboarding experience for customers. If the digital onboarding experience is frustrating, inconvenient or too time consuming, a user can simply abandon the process and move on to another business.
It's clear in today's digital-first world that a customer-centric approach to verify the identity of new customers is critical for businesses to succeed and gain a competitive advantage. Getting the digital onboarding experience right is the gateway banks and financial services achieving operational improvement, customer growth, and building trust.
Digital onboarding solutions for banks
Digital onboarding is critical for businesses operating in financial services. These businesses must deliver an exceptional digital experience to ensure user expectations are met in order to minimize drop-off and maximize conversion. As well, these businesses have to navigate regulatory compliance and varied AML requirements across every geography in which they operate.
So, what digital onboarding solutions for banks help balance both user expectations and the business requirements of a digital onboarding KYC process?
The ability to balance user experience and business requirements requires a flexible and global identity verification solution. Digital identity verification helps banks and financial institutions streamline their entire onboarding experience. Using a combination of document verification, biometric verification, data verification and fraud detection signals, businesses can confirm customer identities in a matter of minutes.
By matching a photo ID to facial biometrics, businesses can verify that customers are who they say they are, satisfying KYC compliance. And by layering additional checks such as PEPs and sanctions, to adverse media and proof of address, they can fulfil AML obligations.  Artificial intelligence and machine learning techniques such as document classification and micro-model fraud detection also help identify fraudulent documents or biometrics.
The benefits of digital onboarding for banks
A digital onboarding solution for banks offers several benefits, including:
Better customer experience

:

Digital onboarding for financial services

can help improve security while reducing friction during the sign-up process. Customers no longer have to jump through high-friction processes such as visiting a branch to have their identity verified, and can instead sign up for services from the comfort of their own home.

Increased customer acquisition

: By reducing friction at onboarding, more customers are likely to complete the sign up process. The more streamlined an onboarding process, the less likely customers are to abandon. Competition for customers is tough, so financial institutions that prioritise a slick onboarding process are more likely to convert customers at scale.

Improved KYC and AML compliance

:

Digital onboarding in banking

can help streamline the compliance process in a way that doesn't deter customer sign-ups. So financial institutions can satisfy KYC and AML compliance regulations without hindering growth. Banks can process data in real-time and allow near-instant access, while maintaining regulatory compliance.

Cost reduction

: Complex onboarding processes can lead to lost time, increased support costs, and unnecessary risks to compliance. A digital onboarding solution means banks can automate more of the customer onboarding process and reduce the need for manual intervention.
Orchestrating digital onboarding processes
As a business, you're in control of your verification workflows and ultimate decisioning process. But, stitching together different verifications and signals can be a complex and manual process  — meaning that many businesses design a one-size-fits-all workflow. But potential users aren't one-size-fits-all — some are riskier than others.
The Onfido Real Identity Platform combines a host of identity verification solutions and fraud detection products all powered by industry-leading Atlas™ AI. The platform delivers document and facial biometric verification, trusted data sources, and passive fraud detection signals, all in one place. These multidimensional signals are orchestrated in Onfido Studio — so businesses can layer signals that meet their regulatory requirements, and match onboarding processes to user risk profiles. That way, low-risk users aren't forced to undertake high-risk verification.
With Onfido as your identity partner you have the solution you need to meet the onboarding requirements of your business, without compromising on the user experience.
American Banker Research survey
In this 2023 research survey, American Banker investigates how comfortable North American banks and financial institutions are with digital transformation. They found that "attracting and retaining customers is a key driver in digital transformation efforts." 
See all their insights in this report